Shoe & Bag Dyeing
We offer a fast and efficient shoe dyeing service on a wide range of our shoes, handbags and shoe clips. Choose from a stunning range of shades from our colour chart or send us a swatch and we will match your chosen colour perfectly. This fantastic service is ideal for any special occasion - weddings, prom, parties and Christmas functions.
NEXT STEPS:
Once you have chosen a pair of shoes and you are happy with the syle and fit of the shoe, we ask that you send the shoes back to our address listed on our contact us page. Please enclose a copy of your dispatch note and write on the bottom of this that you wish for your shoes to be dyed.
You have two options with the shoes dyeing - Standard Colour Options (brand depending) or if you wish to have the shoes dyed to match a specific colour, please enclose a fabric swatch and attach this to your disaptch note when returning the shoes.
**Please note that once shoes have been dyed they are no longer returnable.

HOW IT WORKS
Step 1
Order your style(s) on our website and try them on for size at home.
Step 2
Post back to us with a swatch enclosed.
Step 3
Once received, we will get in touch for payment if required - (please see charges below).
Step 4
We hand colour your shoes and return them to you in time for your special event!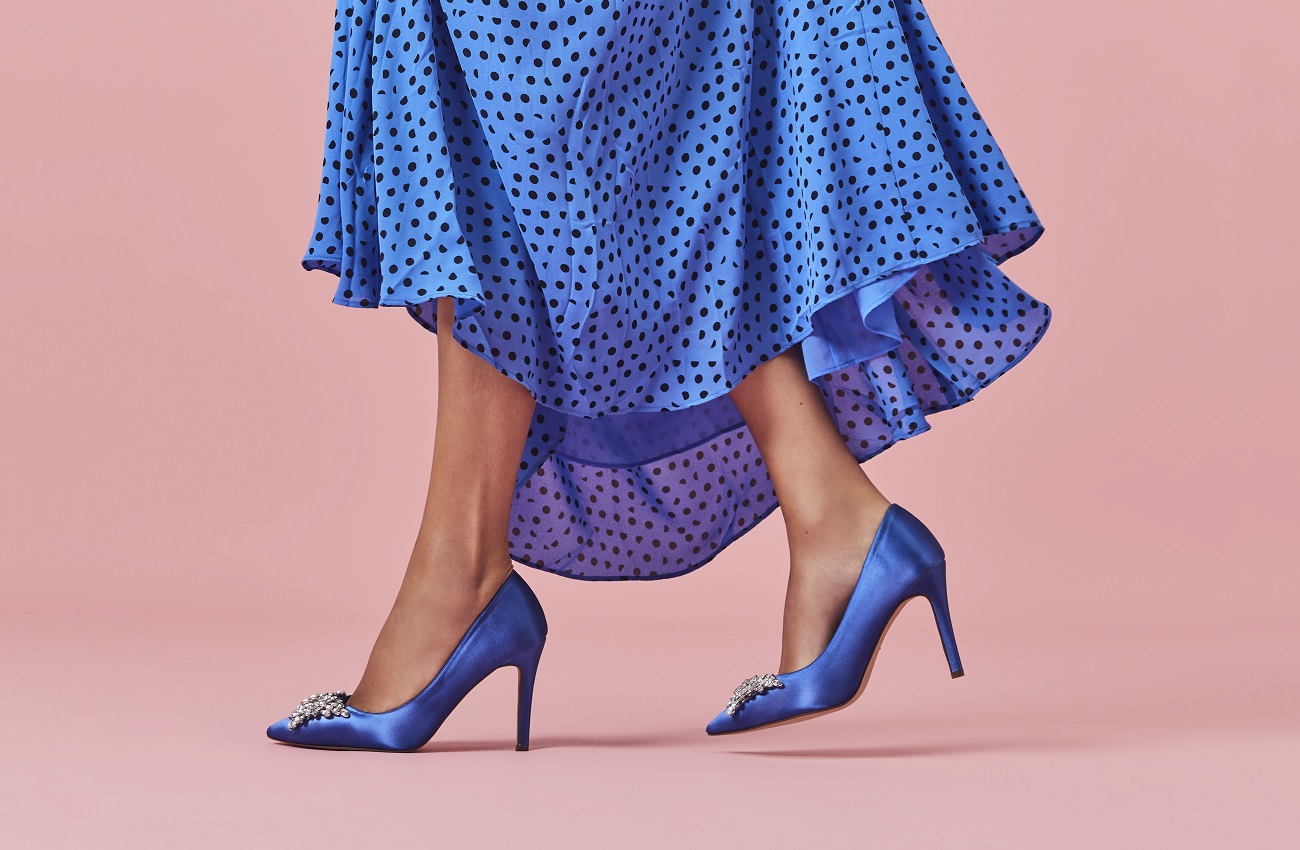 Standard Service (10+ working days): FREE
Gold Service (4-7 working days): £45.00
Platinum Service (2 working days): £60.00


Custom Colour (15 working days): £45.00
Standard Colour (15 working days): £25.00


Standard Service (14 working days): £30.00
Express Service (7 working days): £45.00
Super Express Service (3 working days) £60.00


Standard Service (14 working days): £60.00


FREYA ROSE
Standard Service (14 working days): £60.00