10 Top Picks For Your Something Blue
Your big day is approaching and, if you have stuck with tradition, you will be looking for that little something to act as your 'something blue'. There are plenty to choose from but here are some ideas, some old and some new, so you can start planning.
The History Behind The Rhyme: Something Borrowed, Something Blue
We all know the saying 'Something old, something new, something borrowed and something blue'. But what does it really mean?
Representing purity, love and fidelity, Something Blue is a beautiful, age-old tradition. Your "Something Old" should represent tradition, family values and the importance of your family ties - this is all about keeping that bond as strong as ever after married life. Your "Something New" signifies the start of a new chapter in your life, the start of married life with your new partner. Your "Something Borrowed" is a little bit more superstitious alluding to the idea that borrowing accessories or jewellery from a happily married couple will lead to good luck in your own marriage. Even if you're not very superstitious, the thought of borrowing a treasured hairpin, necklace or bracelet is just too sweet to pass up on!
Finally, your "Something Blue" is the ultimate symbol of fidelity…
10 Picks for Your Something Blue, Just For You
In our Something Blue collection, we've curated a range of gorgeous wedding accessories to help you to add a touch of blue to your bridal look. From beautiful jewellery to delicate lace bridal garters that combines two timeless traditions, you'll find everything you need to bring the perfect blue finishing touches to your special day. Here we've handpicked some of our favourite blue accessories, just for you...
1. Your Shoes
Not the most obvious of choices but an option nonetheless! Choosing blue shoes could be a way to go, as long as the colour scheme outside of this isn't too bright or bold. If your tones are more muted, blue shoes could add a gentle pop of colour, particularly if you opt for pastels. From heels to flats and everything in between, we have a whole range of blue shoes to choose from.
Fit for a princess and brides alike, these stunning blue court shoes by Freya Rose are the perfect choice for your something blue. Featuring beautiful crystal embellishments and soles made for dancing, you won't be kicking them off when the clock strikes 12!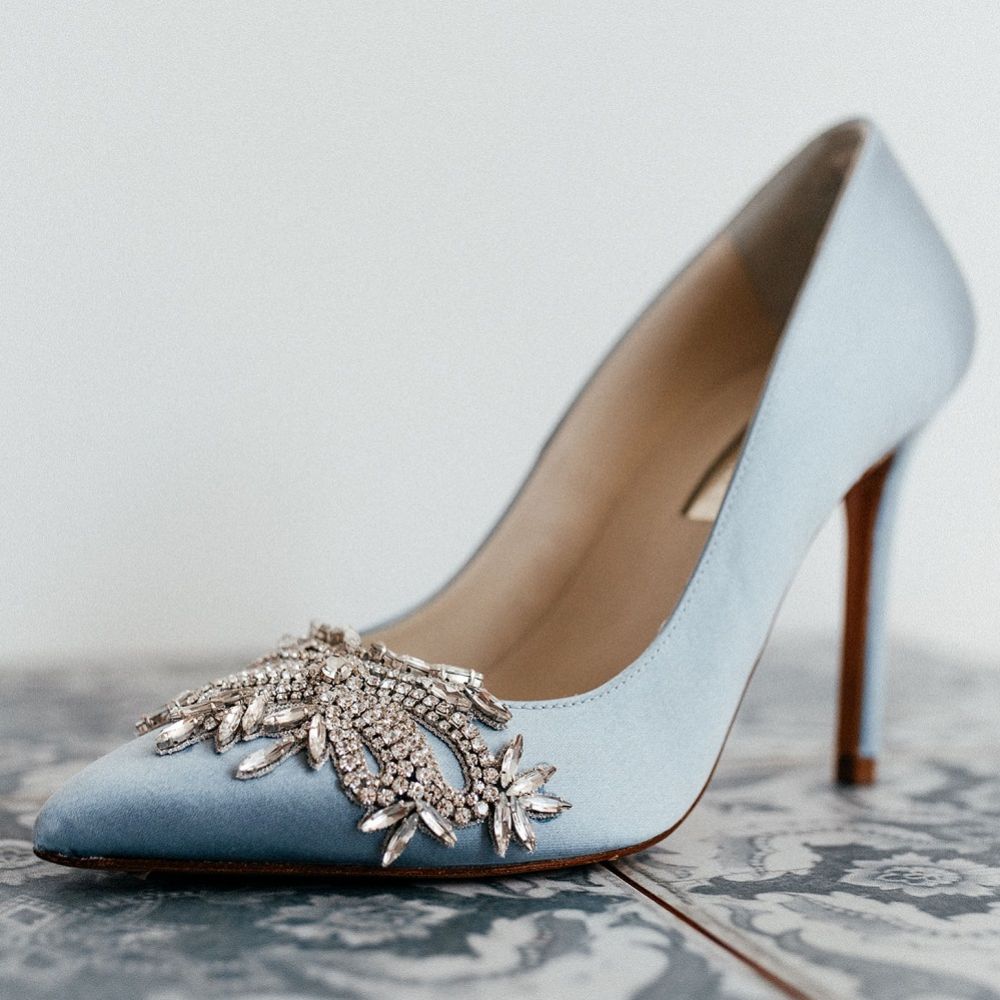 If heels aren't your thing, how about these gorgeous pale blue ballet pumps by Harriet Wilde? New for 2021, the gorgeous Hetty flats are handcrafted in misty blue kid suede and feature the prettiest blue organza ribbon ankle tie. Delicate, feminine and absolutely beautiful, these flats will make the perfect 'something blue' for brides and bridesmaids too!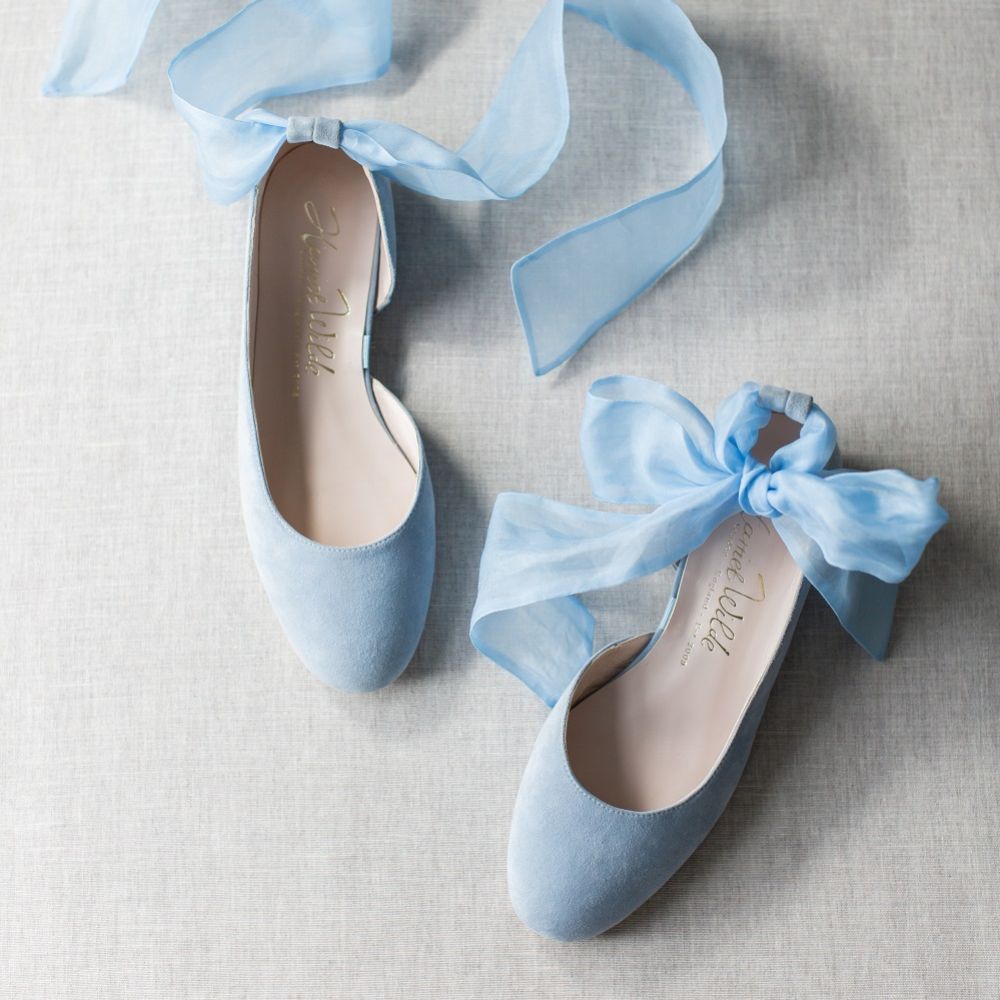 2. The Cake
Again, one that is out of the ordinary but a blue cake could be the centrepiece of the table and an extremely tasty blue addition to the wedding! From blue buttercream to a blueberry sponge, the options are endless and so, a blue cake is a creative way to bring that tradition into a more modern-day wedding. Add in some delicate floral decorations and you can create a truly beautiful centrepiece!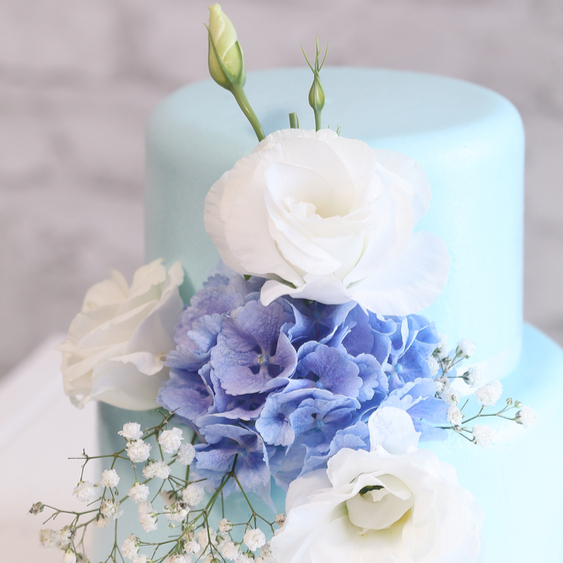 3. The Garter
Delicate and tucked away, with plenty of tradition and good luck packed into it! Choosing a blue garter is a way to conceal the blue, until it gets thrown into the crowd, of course! Understated tones and those planning a minimalistic vibe or with a carefully crafted colour palette, could well be fans of this way to incorporate something blue. The good news is, we have plenty of blue garters to choose from, and you will absolutely be spoilt for choice.
Ivory lace with a blue satin band and a pretty blue crystal heart, this garter by Bianco Evento offers a hint of blue that you will remember for years to come! This is one of our favourites and a popular choice for many of our brides.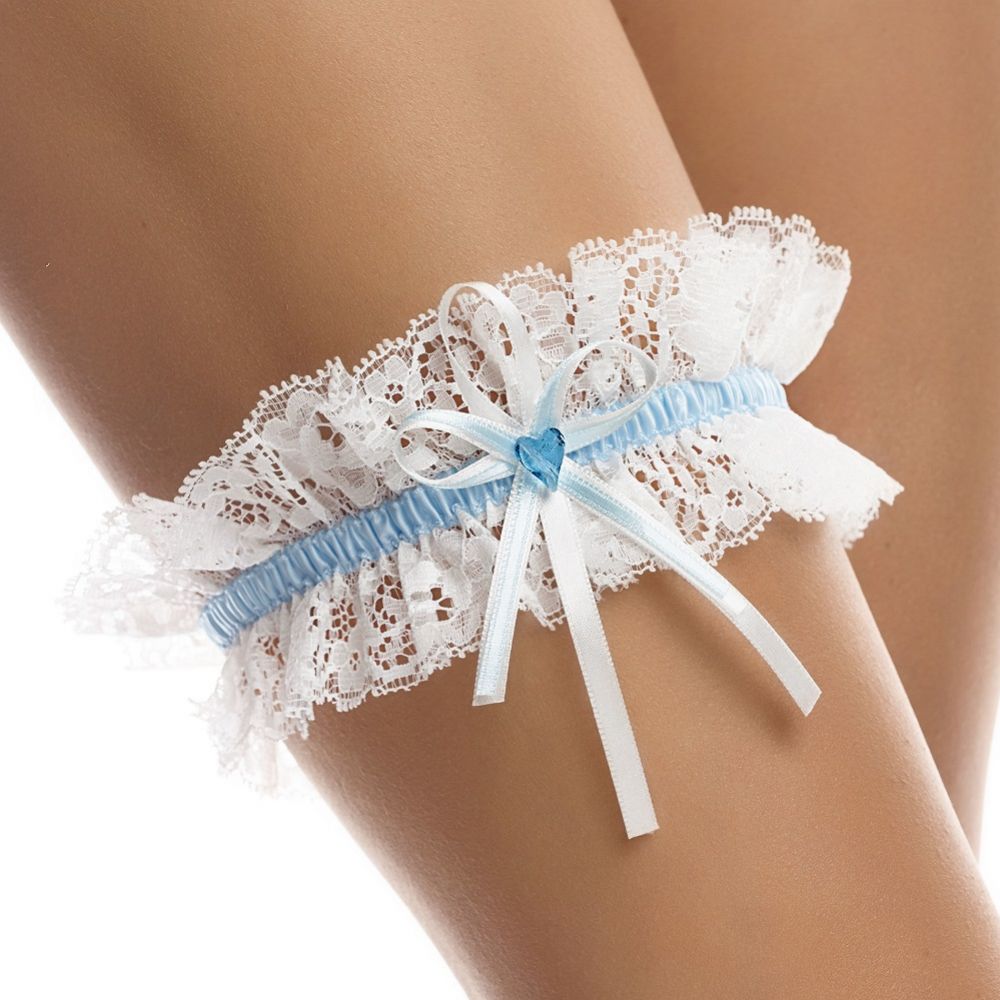 4. Flowers and Table Decor
One of the largest parts of the wedding but perhaps one of the easiest things to bring blue tones into. Speak to your florist about adding some notes of blue to bring tradition into the bouquets. Whether it is in handheld bouquets or the centrepieces on the tables, there are plenty of ways to draw out some blues, depending on the time of year you are getting wed and the season too. Hydrangeas are one of our favourites. Delicate, pretty and the perfect combo with some green foliage and other pastel colours such as creams, peach and baby pinks. Combine with some of our dainty scatter crystals and you can create a truly magical tabletop!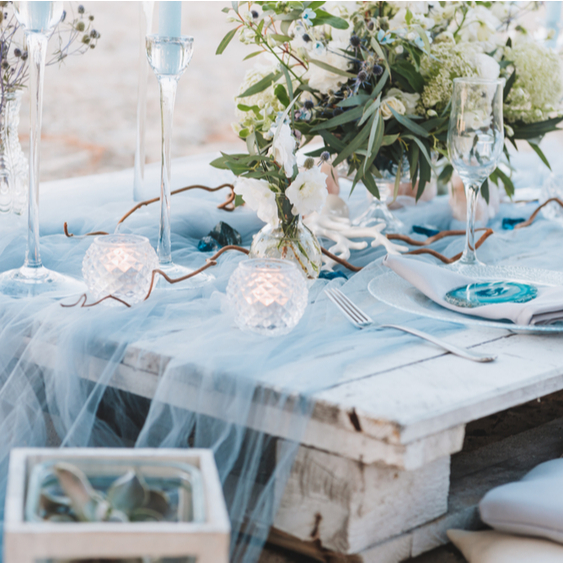 5. The Handbag
This one will be tucked away for most of the day, no doubt, but it will be there with all your essentials in should you need it. A blue handbag is an option to bring in something blue, without detracting from the theme of the wedding. Blue can be quite a bold colour, and so we know you might want to keep it tucked away for the most part of the day. A simple clutch in dusky blue will make for the perfect nod to tradition. Big enough for the essentials but not so that it will weigh you down, take a look at it here.
6. A Stole
If you're planning a ceremony outdoors, or during the cooler months, wedding dresses can be particularly cold garments to wear. Adding a stole for warmth, as well as style brings a certain amount of glamour to the party. We are in love with this blue ostrich feather stole which complements plenty of dresses, styles and themes; so it could double up as something to keep you warm, and your something blue. Flamboyant and fun, the blue ostrich stole is a statement piece as much as it is something to keep away those chills.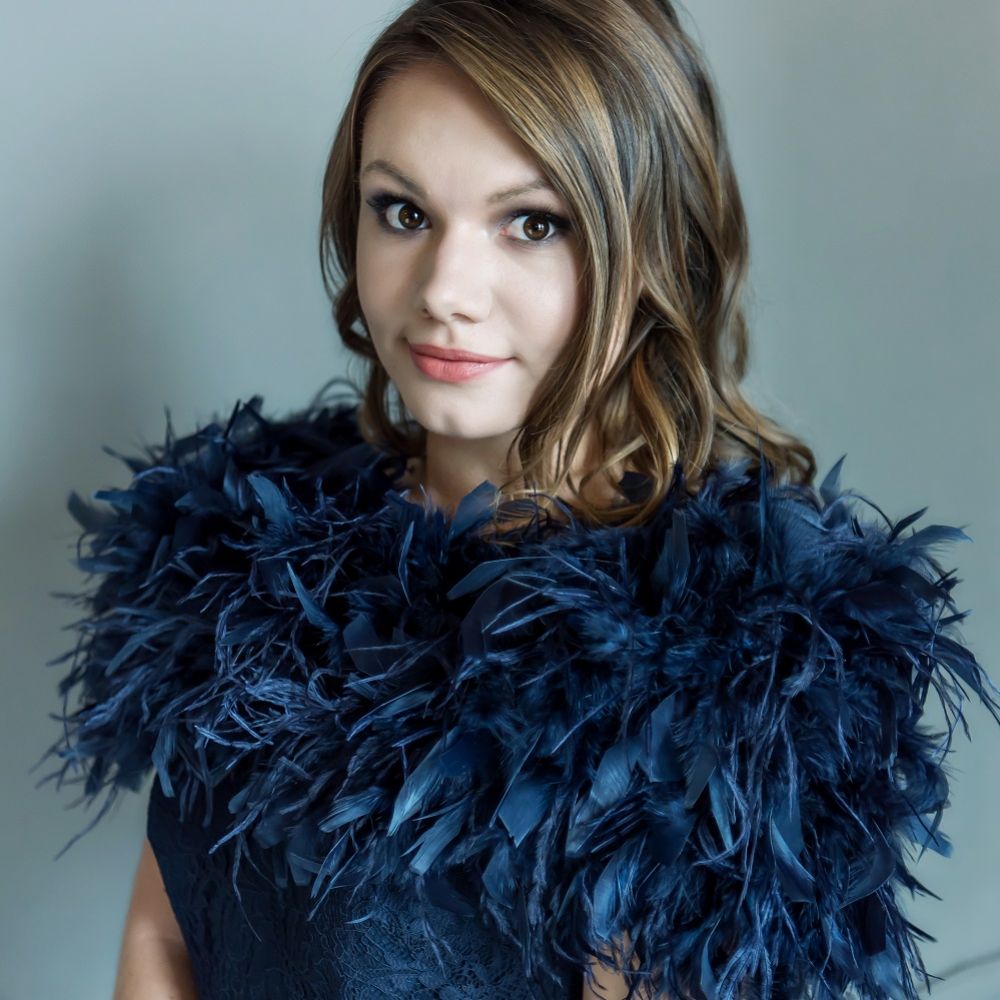 7. Wedding Favours
From notecards to drinks, confetti to small gifts, we have seen just about everything turned into a wedding favour. Now, it depends on your theme and your budget and what you would like to give to guests as a memento from your special day, but it is a fairly easy way to bring in something blue. Pinterest is a great source of inspiration so if you are stuck for ideas, load up your board, or create one if you're new to the wonderful world of pins, and explore ideas and concepts for wedding favours! If you already have a favour in mind but are looking for a pretty presentation box, we offer some beautiful little silver favour boxes sold in packs of 10 - with a gorgeous baby blue finish available too!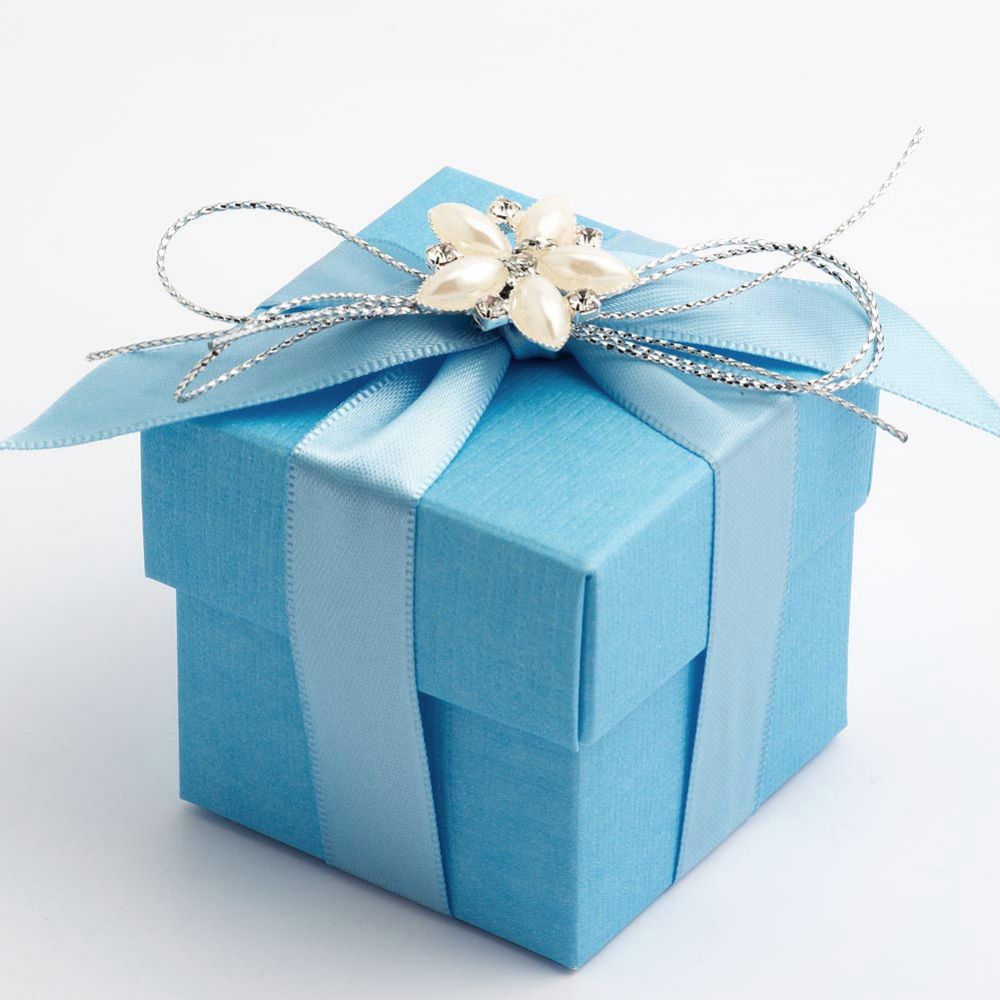 8. Hair Accessories
What simpler way to incorporate something blue into your wedding than with a delicate hair accessory? It doesn't have to be bold or brash, it can be minimal and classy, with a touch of blue for that sprinkle of good luck! This delicate hair vine makes the perfect addition to an updo and has a gentle touch of blue. Featuring gleaming opal crystals, teamed with twinkling clear solitaires and sprigs of dainty ivory pearls, this piece is perfect for wearing over a low chignon, at the top of a half-up hairstyle or at the front as a halo headpiece.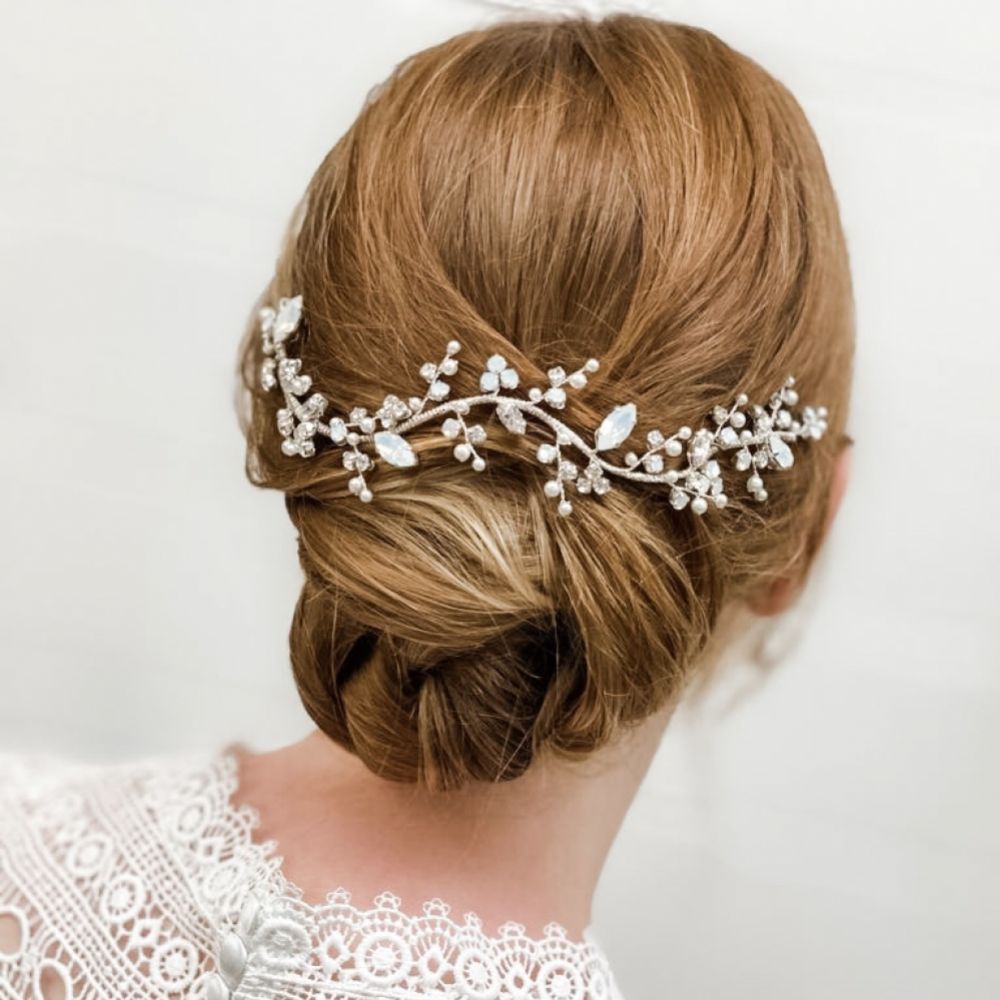 9. Shoe Clips
If you'd like a subtle touch of blue, dainty shoe clips could be just the accessory for you! These gorgeous apple blue flower shoe clips can be used to accessorise any of our shoes and handbags and can even be used to embellish hair clips!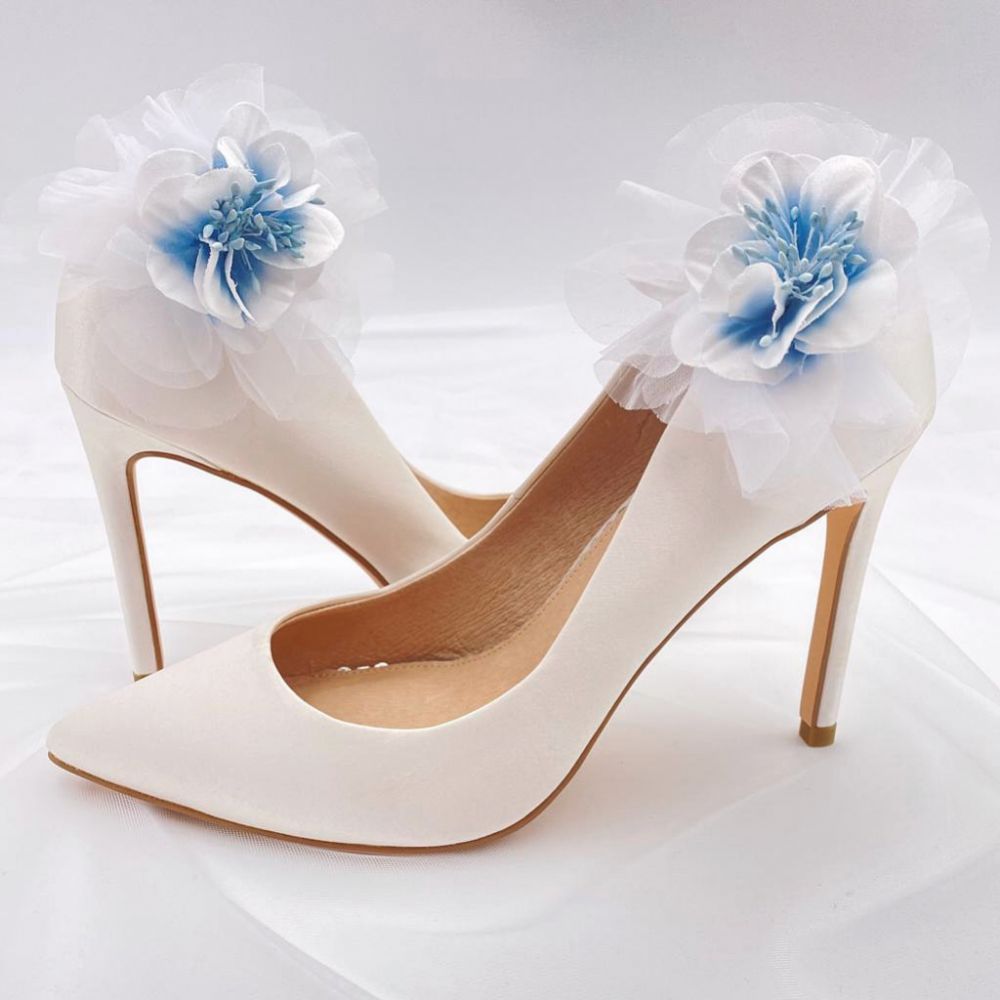 10. Your Unmentionables
Whether you are going for practical under the dress, or something a little more daring, bringing blue themes into your underwear, or lingerie can be the perfect way to honour tradition, while still feeling like yourself and not compromising on any theme ideas you had planned. If you're going down this route, just make sure you cannot see flashes of blue through your dress, this will depend on the style and cut of the dress you have gone for!
Find Your Something Blue with Lace & Favour
So there are some suggestions but why something blue? Well, it is part of a good luck charm or saying dating back to the 18th century, with the blue symbolising love, purity and fidelity. While it isn't necessary to stick to this on your big day, it can be a nice way to bring some tradition into a modern wedding, or if you are sticking with tradition, to add an extra layer to that too!
At Lace & Favour, we are just as excited for your day as you are, so for something blue, or even something new, come and visit us and browse our accessories online.