6 Things Every Bride Should Take On Her Honeymoon
Whether home or away, your honeymoon marks the start of your married life. So, it stands to reason that it should be the trip of a lifetime! After you've decided on your destination, the next step is to make sure you have everything you need to have the best time ever.
To help you on your way, we've put together a list of 6 things every bride should take on her honeymoon. Read on!
If you're planning on hitting the beach or sunning yourself poolside during your honeymoon, you need swimwear. And why not choose a bikini or swimming costume that showcases your newly-wed credentials? We love bridal swimwear here at Lace & Favour HQ, as it's both classy and playful while making for a nice keepsake you can treasure forever. Whether you opt for an elegant white bathing suit or a bikini decorated with diamantes, don't forget to pack your swimmers ahead of your holiday of a lifetime.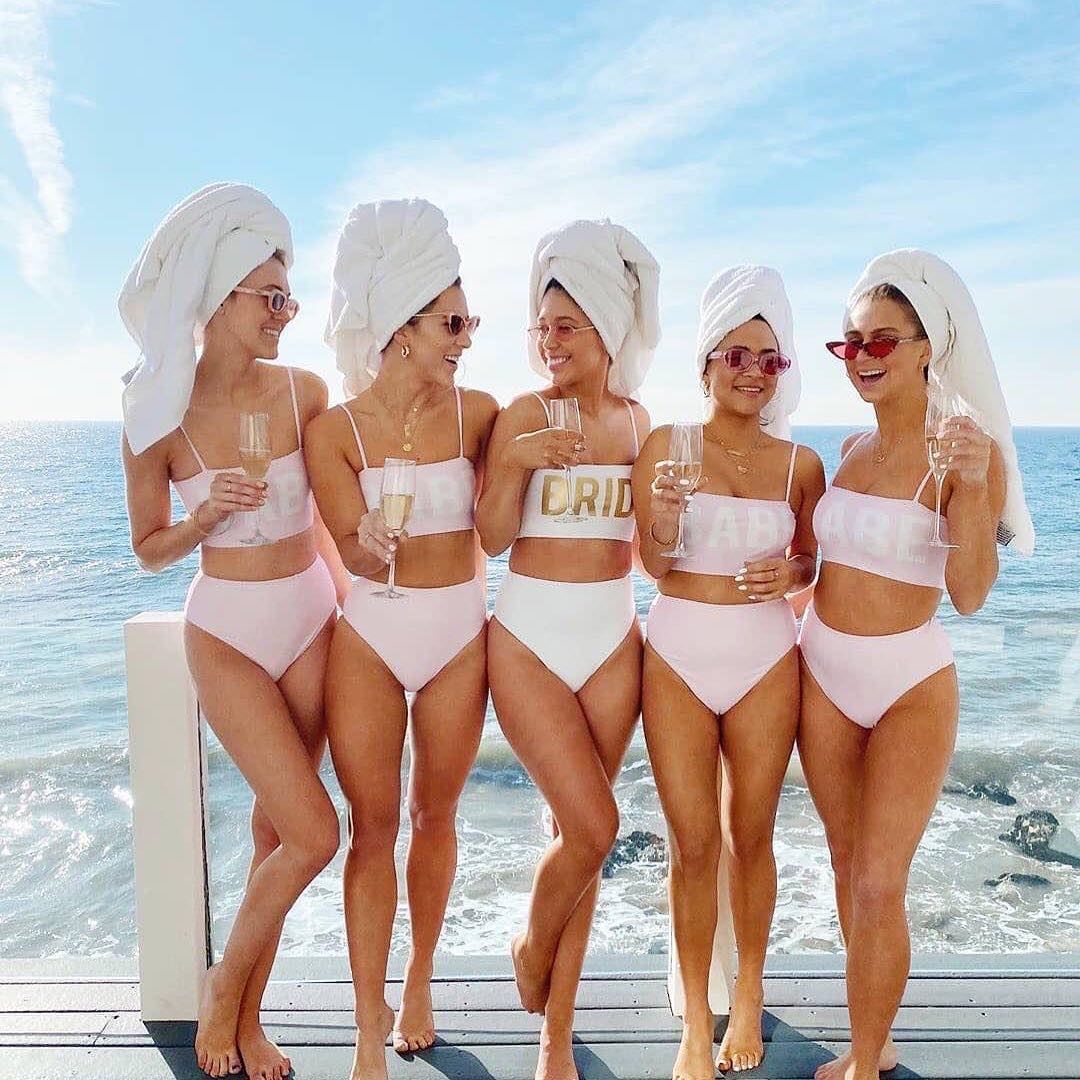 Bridal nightwear and wedding lingerie are two ways to make your special day extra romantic and memorable. Depending on the style and cut on your wedding dress, you might be restricted in the type of lingerie you can wear on the big day, but the sky is really the limit when it comes to your nightwear. From babydolls and night dresses to chemises and silky bridal robes, be sure you pack one or two seductive pieces for sizzling late nights with your newly wedded partner!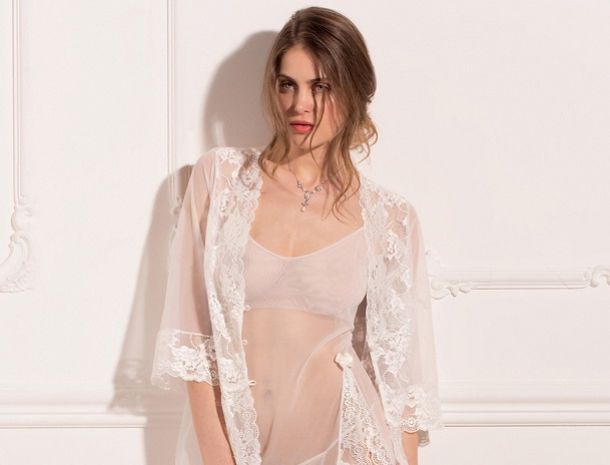 Whether you're heading off on a road trip or jetting off to warmer climes, having all of your essentials to hand is a must when travelling. Rather than root through your suitcase every time you need something, make sure you can access everything you need when you're on the move with a weekend bag or duffle bag. We love the Katie Loxton holdalls because they are so spacious and look luxurious too. Combine this with the Katie Loxton 'Mr and Mrs' passport gift set and the gorgeous 'Mrs' chic straw hat and you'll be looking runway ready in no time!
It's likely that the combination of the run up to your wedding and the day itself will take it out of you. So, catching up on your sleep during your honeymoon is vital to make sure you return refreshed and ready to start your married life. Sleep masks are a fantastic way to improve your sleep. Not only are they super soft and luxurious, they also keep out the light while you're snoozing away and help you to enjoy a wonderful lie-in.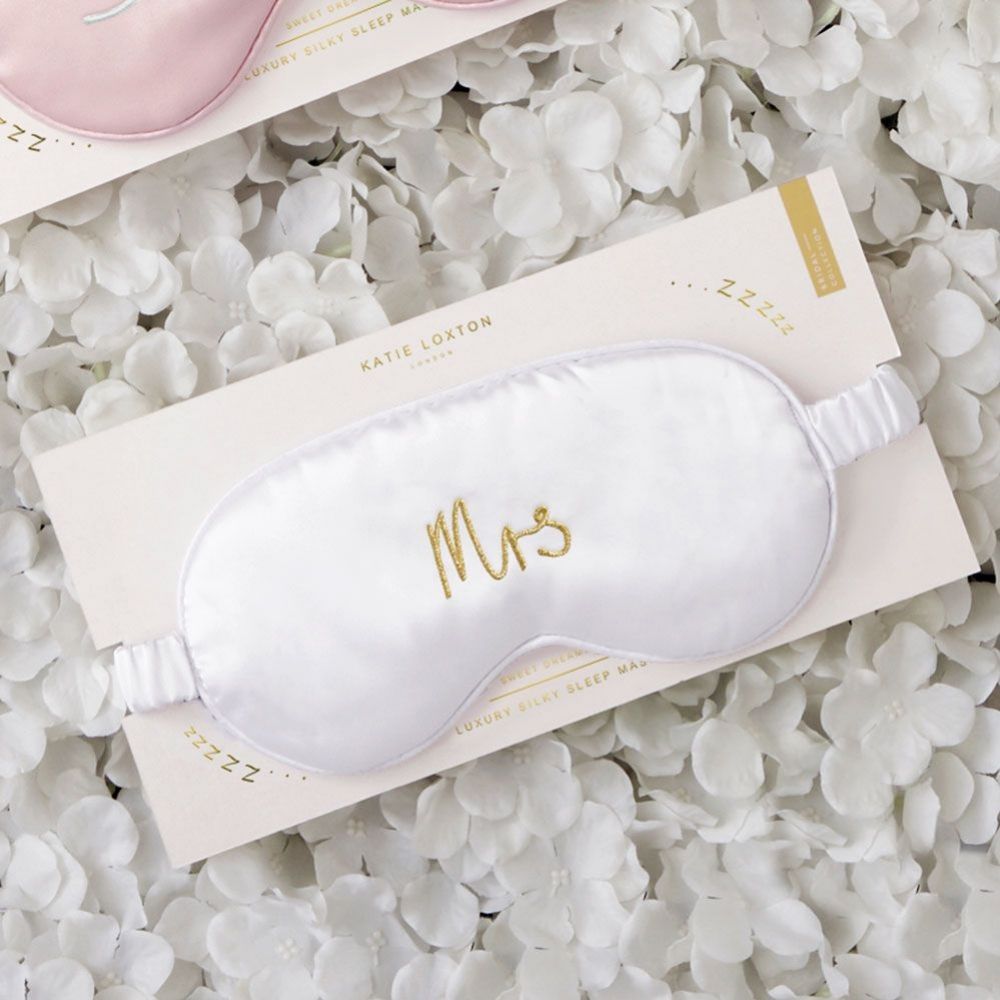 A good make up bag will make sure all of your kit is to hand while you're off on your honeymoon. What's more, a compact make up bag is great for carrying with you while travelling, whether you're jetting off on a plane or heading off on a road trip. We can't get enough of the luxurious makeup bags by Katie Loxton. Not only are they practically perfect in every way, they also make a lovely keepsake you can treasure forever.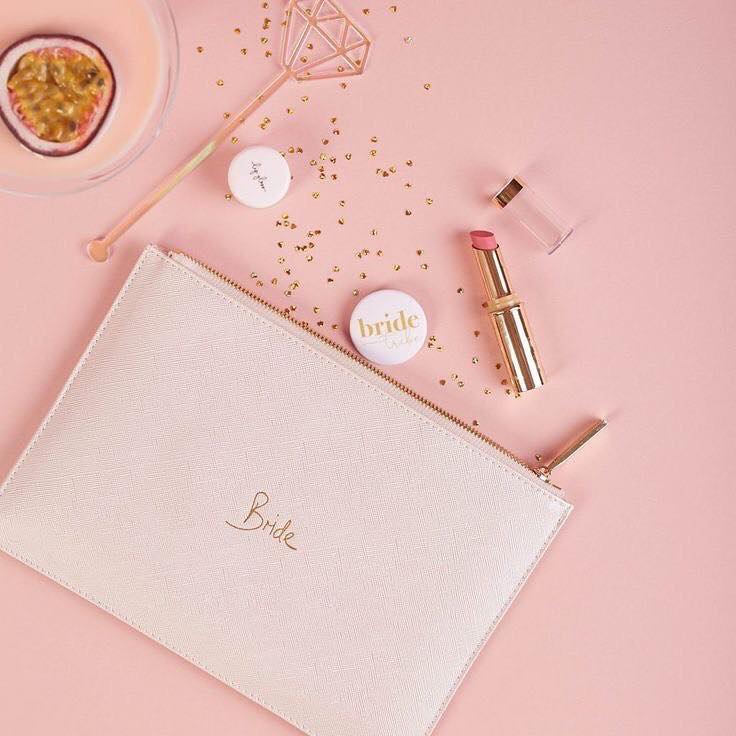 If you're planning a destination wedding, sandals are a number one must-have for any bride. Whether you're getting hitched on the beach or at a tropical hotel in a far flung destination, sandals are the gift that keep on giving as they can be worn way beyond your big day.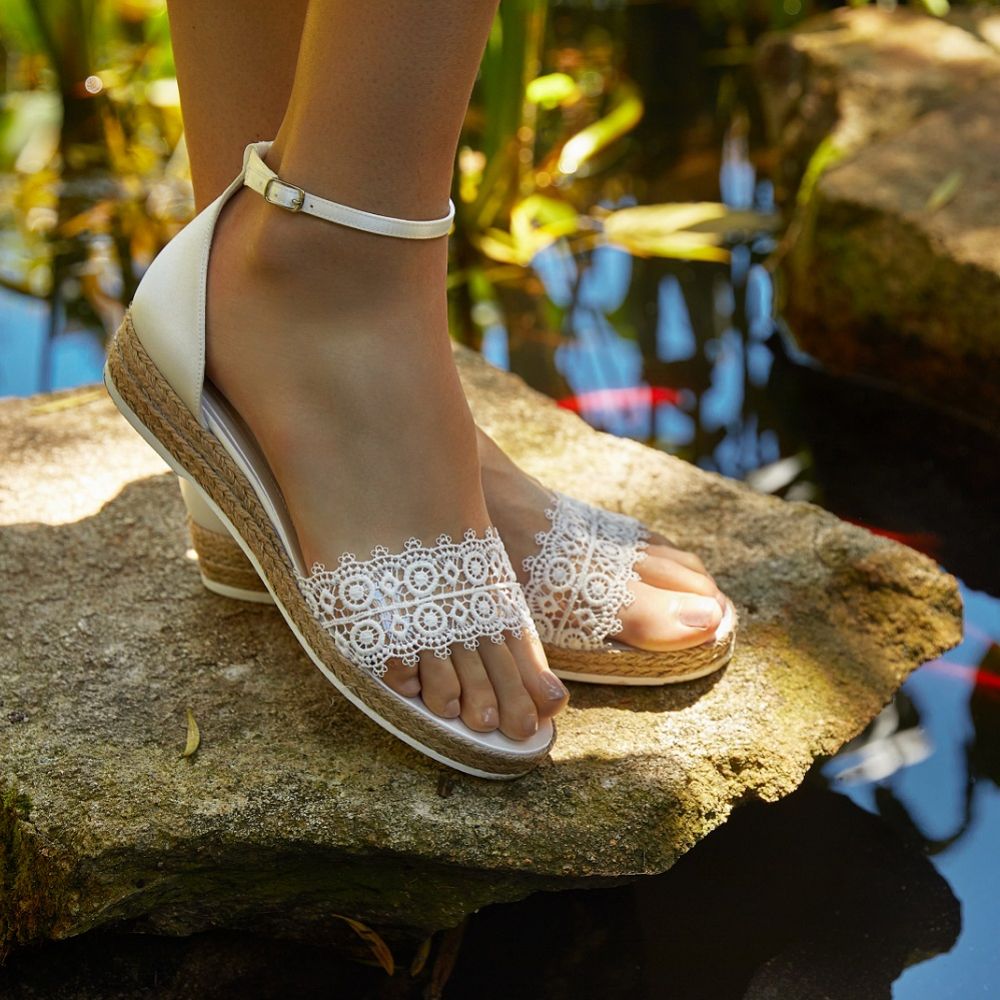 Shop Honeymoon Essentials With Lace & Favour
Here at Lace & Favour, we stock a wide selection of wedding day and honeymoon essentials to help you prepare for the biggest day of your life. From essential wedding accessories to travel bags, nightwear, swimwear and shoes, we've got you covered with iconic pieces from the biggest brands in the industry including Katie Loxton, Joyce Jackson, Rainbow Club, Bianco Evento and Dessy.