Accessorising For A Winter Wedding
So, you have chosen your venue, the dress and the shoes. But what about the accessories? The all-important final touches are what brings your whole bridal look together. Jewellery is the perfect opportunity to tie together all your wedding themes. If you have gone for an icy blue colour theme then you will not be at a loss searching for jewellery that matches this colour theme. If you are a floral kind of girl then you can incorporate this into your accessories, such as a floral hair comb. This is an exciting time to shop around and splurge on your accessories for your special day. Accessories make for great keepsakes to re-wear for other special occasions, such as anniversaries. It is also a lovely idea to keep these accessories to pass down to family members to share a treasured item of jewellery. So the most important thing while shopping for your accessories is having fun and spoiling yourself to some items you have always wanted!
Keeping Cosy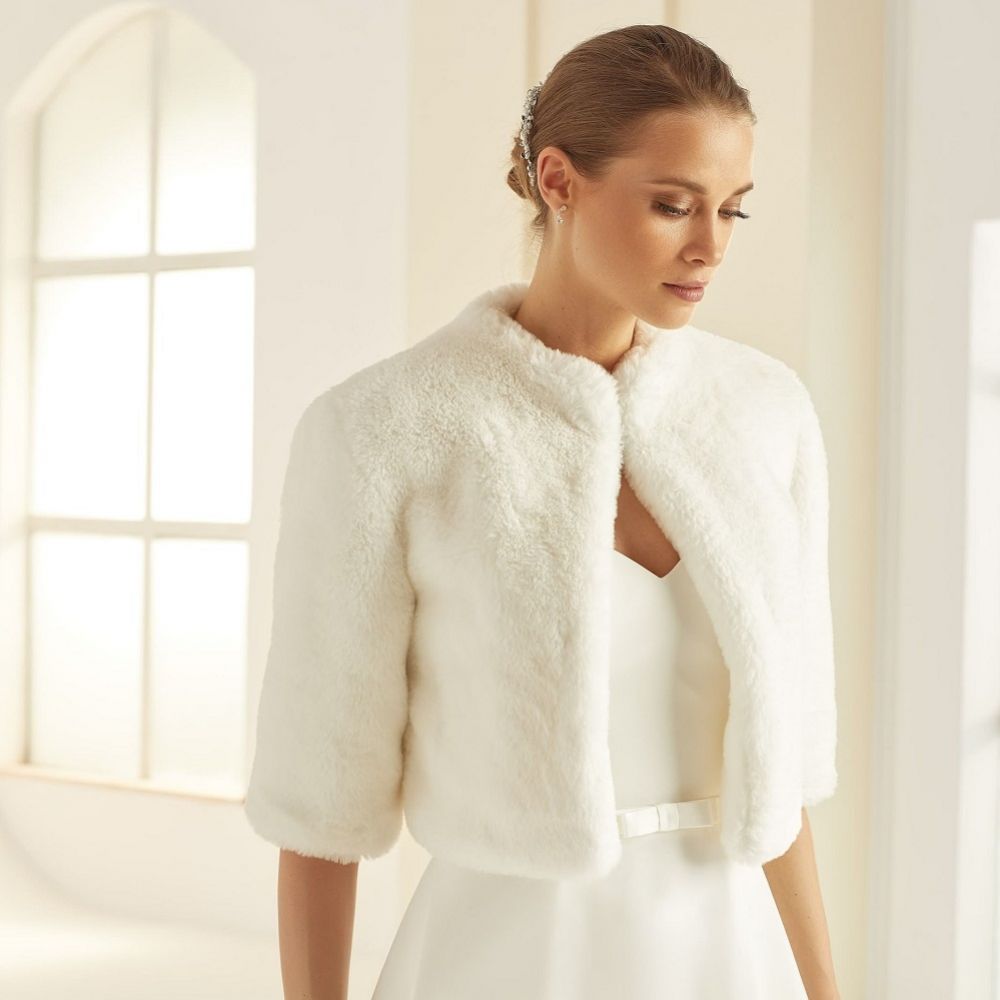 Staying warm and comfortable is essential for any winter wedding day, especially if you have chosen an outdoor venue. There are lots of options for cover-ups to suit any bridal look. Keep cosy and warm in the Bianco ivory faux fur elbow length wedding jacket. This luxurious soft jacket is made for both comfort and style, an essential to your winter bridal look!
Spectacular Veils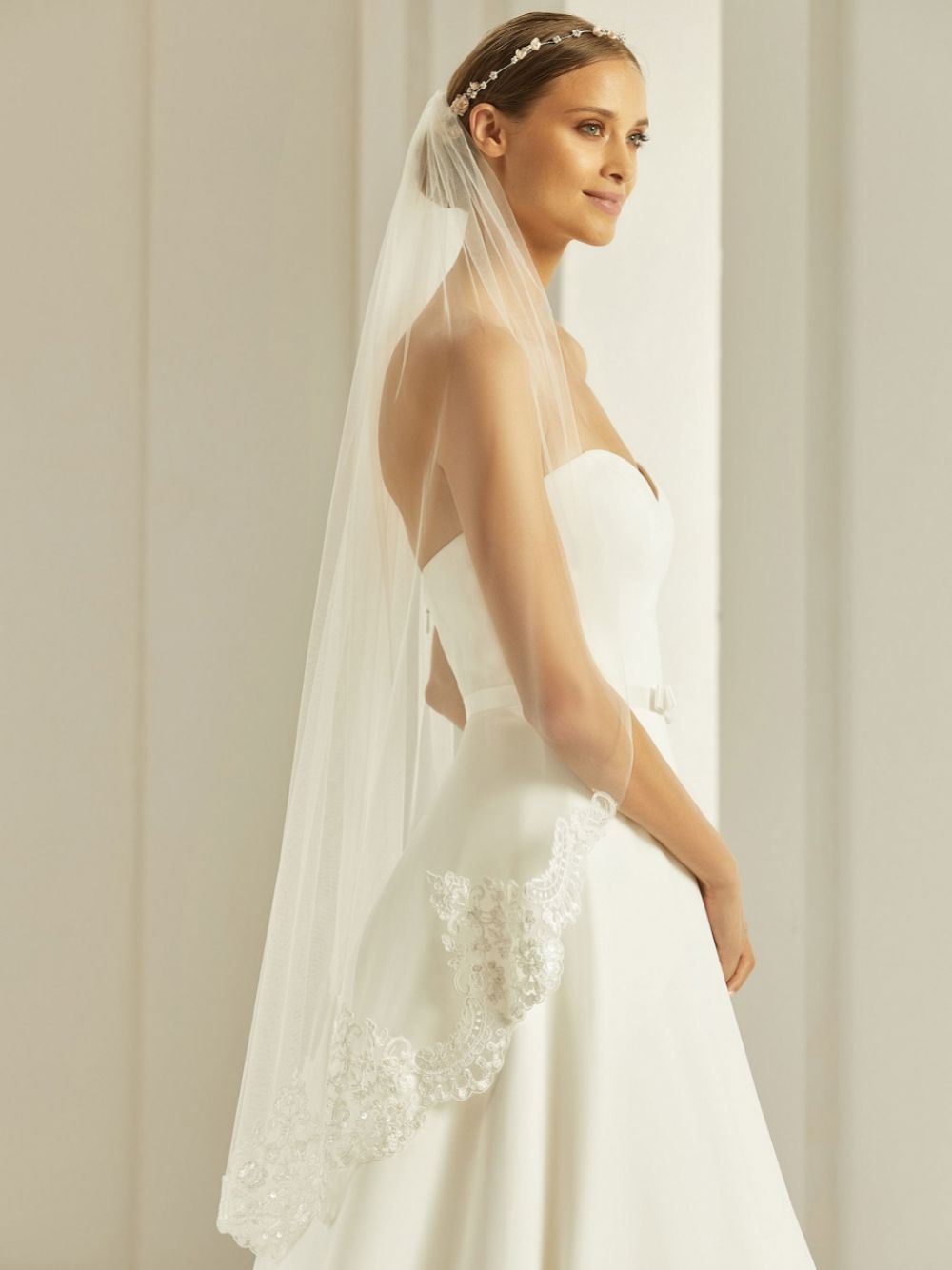 A bride's veil is her statement accessory, a chance to live out your winter fairytale wedding dreams. You can opt for a vintage classic birdcage style veil or a show-stopping long veil following behind you. For a winter wedding, we love a fingertip veil, a perfect choice for an outdoor venue. This gorgeous single tier fingertip veil, this elegant design features a simple cut edge around the top of the veil and a stunning beaded lace border around the bottom of the veil. This is a beautiful modern style veil for a modern winter wedding bride.
Wedding Jewellery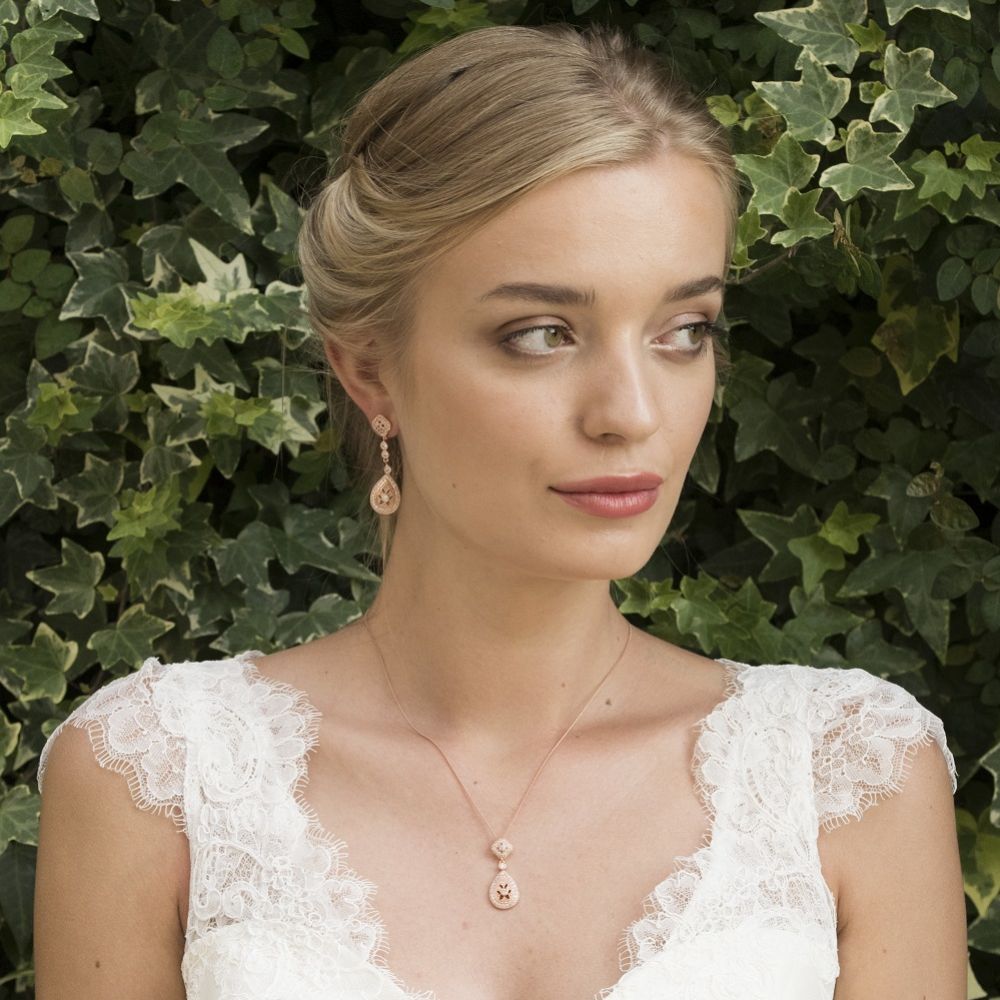 The final personal touches are often the elements that you treasure the most. So, once you have chosen your wedding dress and bridal shoes then you are ready to fall in love with some wedding jewellery. You can make your wedding jewellery fit in with any theme. If you have opted for crystal-embellished shoes then you can continue the theme and treat yourself to a sublime pair of crystal earrings or a crystal necklace, or both! Your wedding day is the day you can get away with treating yourself to the jewellery you have always wanted! For the winter season, we adore rose gold wedding jewellery. This stunning rose gold crystal pendant is the perfect choice for your something new. This necklace is vintage-inspired, featuring an ornate crystal drop design embellished with tiny pave crystals, so it is not lacking any shine! This divine piece would not look out of place incorporated into any bridal style and even comes with matching earrings! Plus you can treasure this wedding jewellery for many years to come! Or if rose gold is not your style then this beautiful piece comes in classic gold!
Perfect Pearls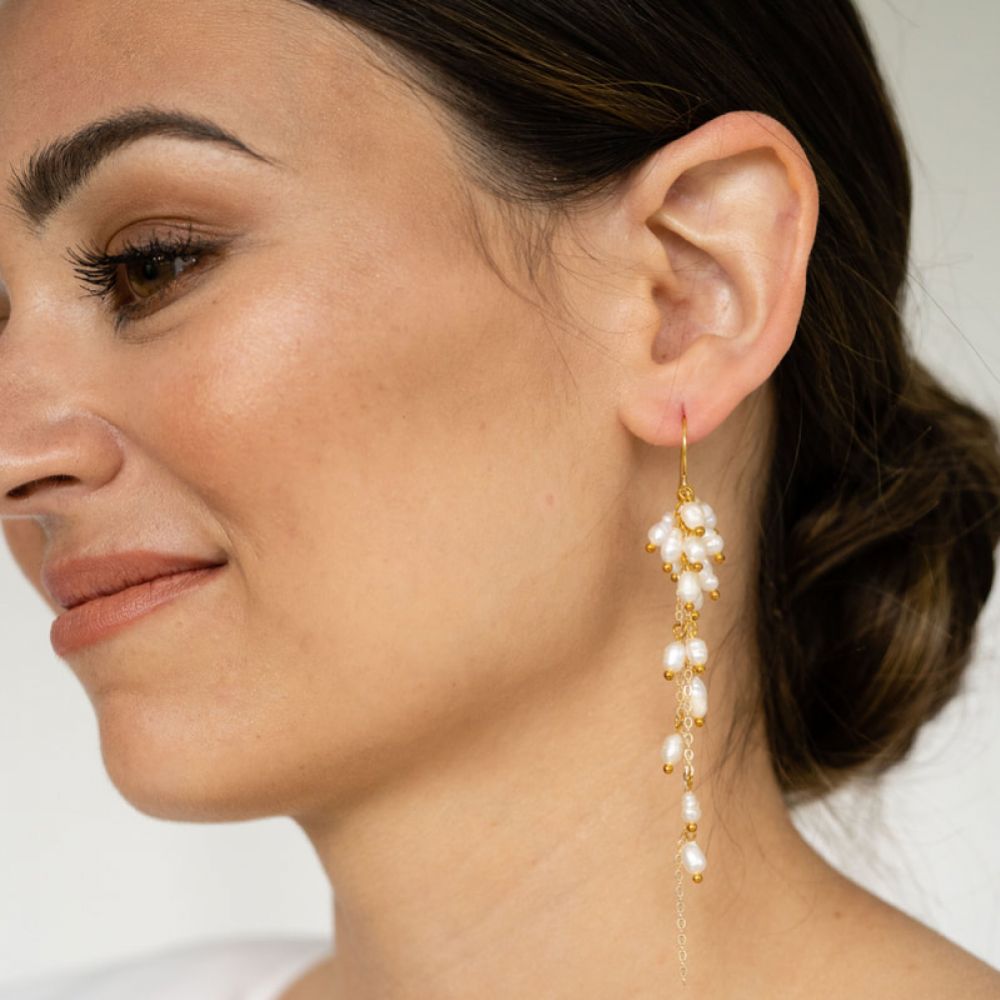 If you are after a statement piece then classic pearls will never let you down. Pearls add elegance wherever they go and they come in various forms to suit any bridal style. Whether you are considering pearl studs or even a pearl hoop, you will not be lost for inspiration. We adore cluster earrings and they only get better when pearls are involved! Much like this stunning pair of pearl cluster long drop earrings which creates a modern pearl look without losing any of the elegance!
Crystal Clear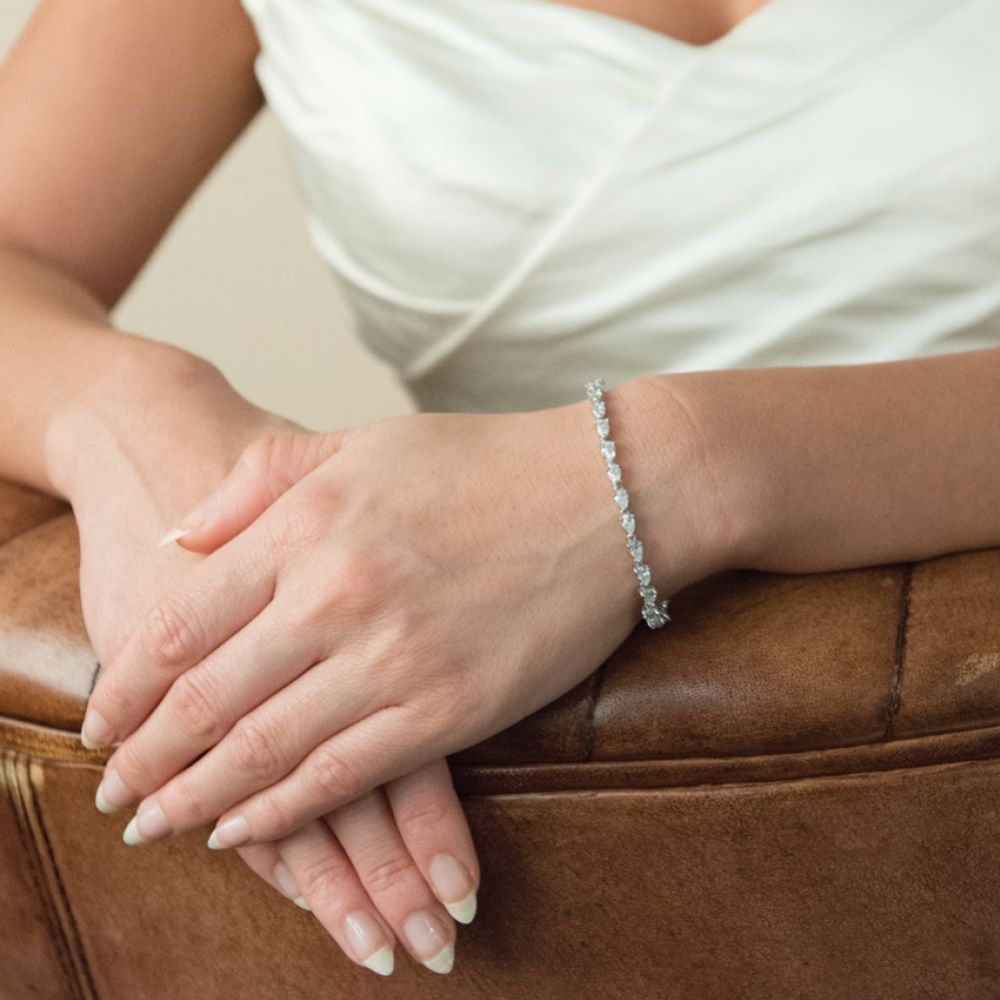 If a distinctly modern look is more up your street then crystals are the perfect modern style for a winter wedding. Crystals will add an icy cool element to your bridal look and catch the winter sunlight beautifully. We love crystal bracelets as a sparkly addition to any bridal look but even better if you have already incorporated crystals into your look. Such as a shimmery crystal embroidered dress, a great way to dazzle your loved ones. We love this simple, elegant and modern cubic zirconia wedding bracelet which will never fail to shine!
Very Vintage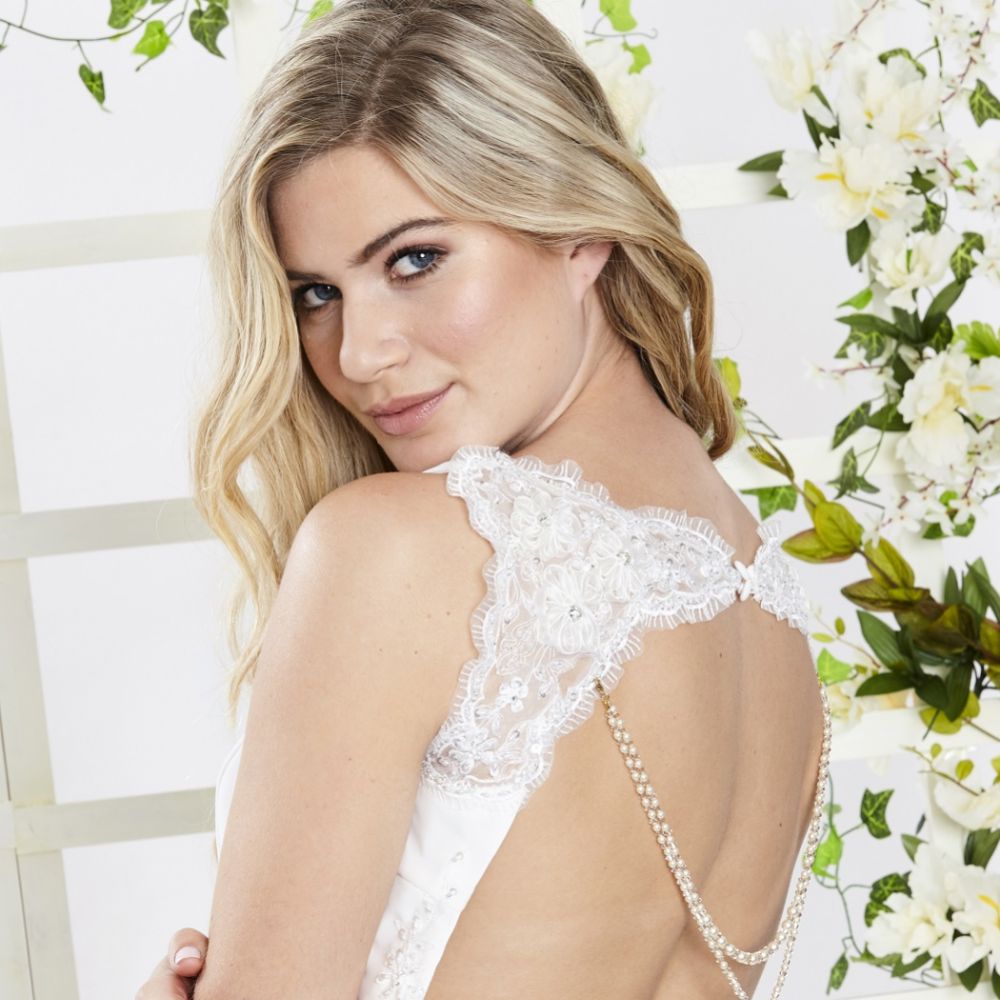 Or if you are the type of person to choose vintage over modern any day then there are lots of stunning vintage options out there! Vintage jewellery and accessories adds a timeless beauty to your bridal look. We love this vintage-inspired back jewellery, both strands are handmade with shimmering Swarovski pearls and crystals. This piece of jewellery would be perfectly matched with a low back dress to show off this elegant vintage showstopper!
Pining For The Perfect Pin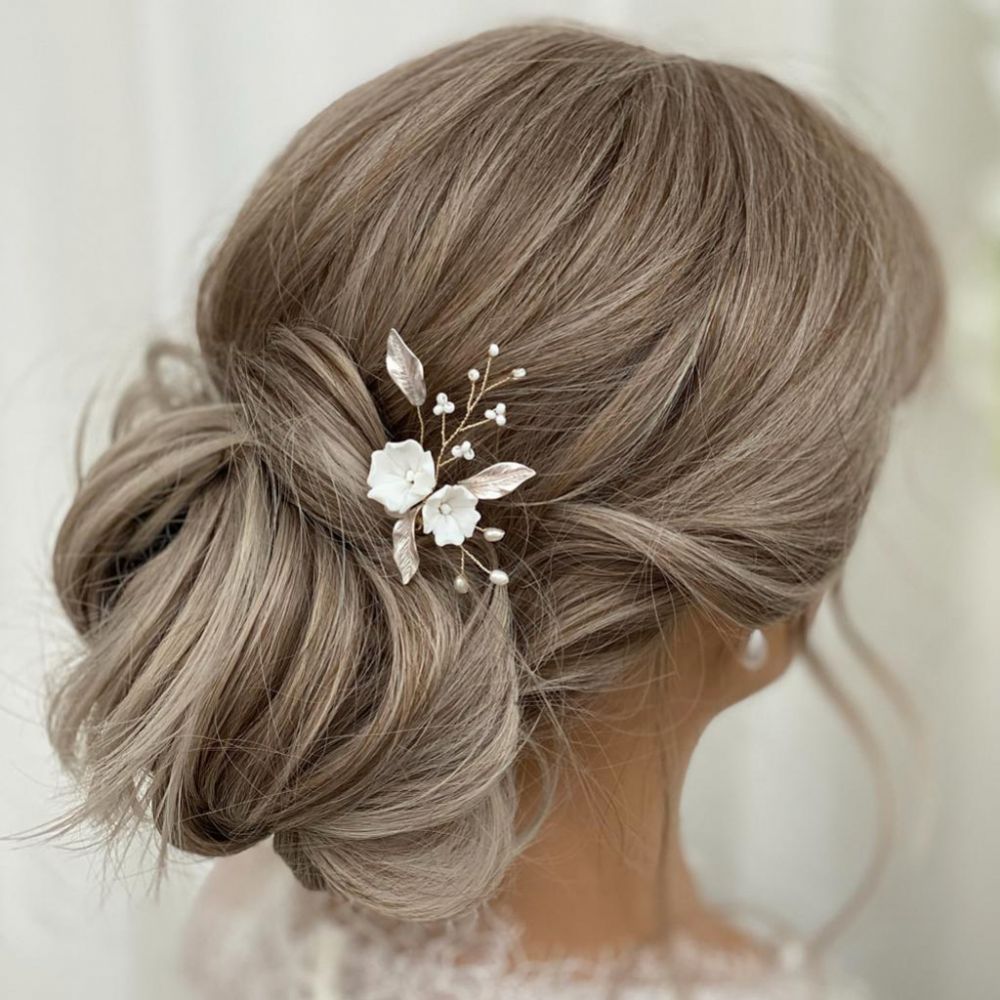 Your bridal hairstyle may have been decided, now you get to enjoy choosing the perfect accessory. Whether you have opted for a glamorous updo or a beautiful half up half down look, you can make any accessory work for you. We love incorporating hairpins into bridal hairstyles, they add a stunning elegance to any bridal look and there are so many options to choose from to fit any wedding theme! For a winter wedding, we are obsessed with this porcelain flower and champagne gold hairpin. The hairpin is finished with delicate sprigs of ivory freshwater pearls and small seed beads. This is the perfect option if you are a bride who loves all things floral or a bride who wishes to incorporate some nature into your bridal look.
Classy Combs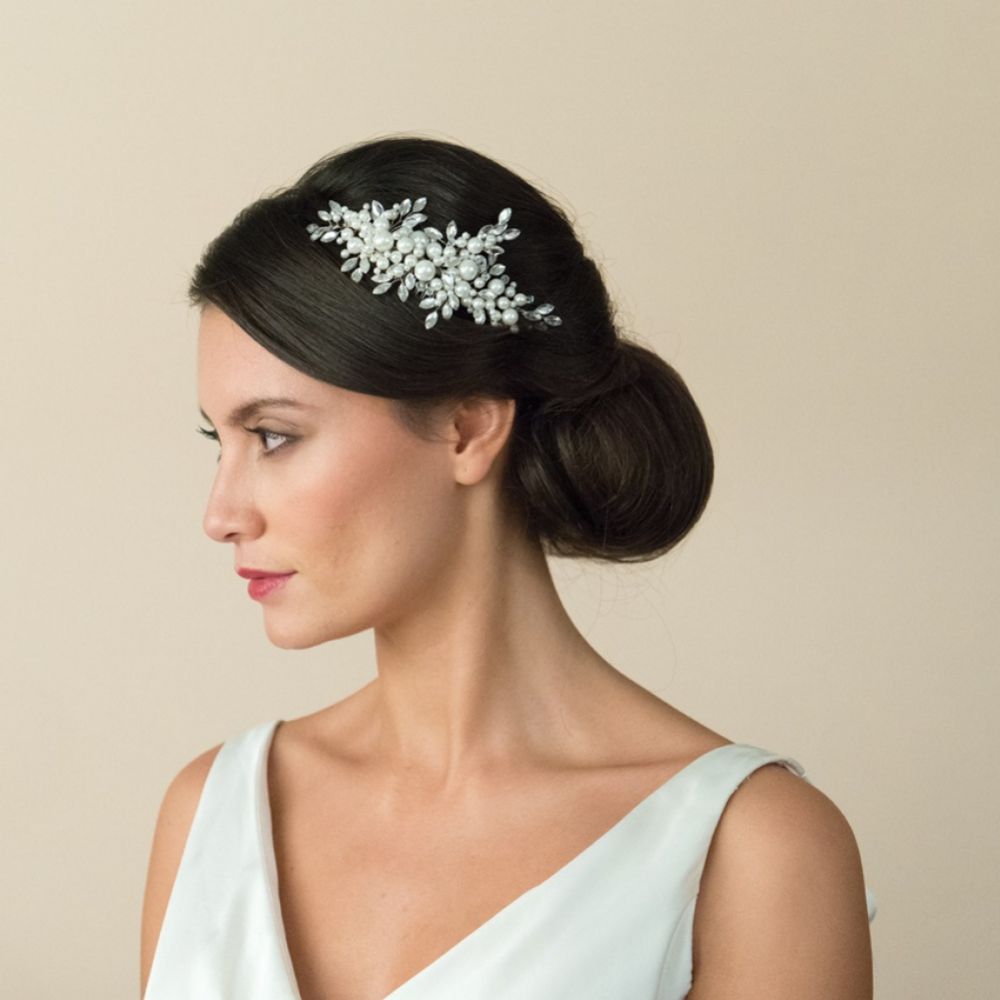 Or you can choose a hair comb which is an incredibly versatile option also, a beautiful choice if you are opting for a loose flowing curls bridal hairstyle. The Ivory and Co pearl and crystal bridal comb can either be worn on the side of the head or at the back like a veil comb. This exquisite piece is embellished with spectacular marquise crystals and clusters of shimmering ivory pearls, in other words, this comb is a showstopper piece that will elevate any bridal look!
Beautiful Bags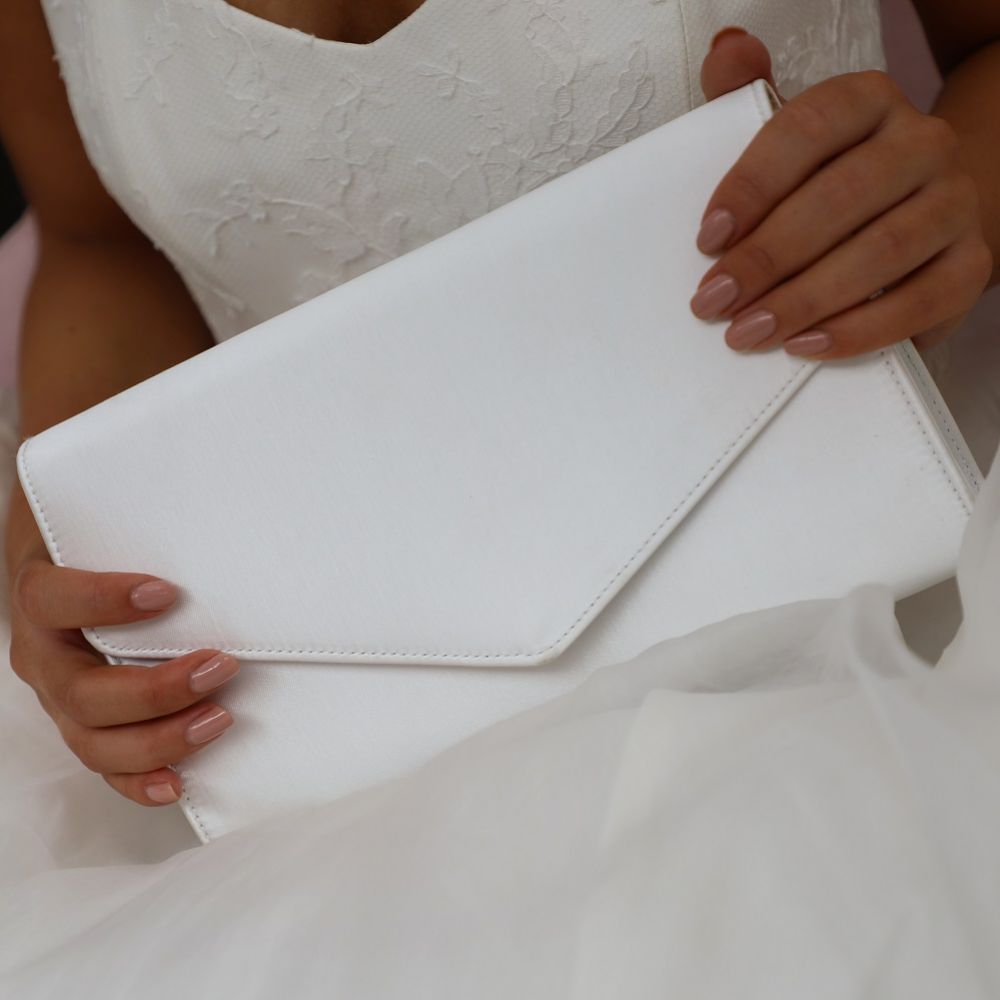 We would all be lost without a handy bag to carry all the essentials and your wedding day is no different. Whether you need to keep perfume, lipstick and most importantly tissues close at hand, a sophisticated clutch bag is a classy way to do it. If you are looking for elegance then this satin envelope clutch bag will not let you down. There is an optional chain if you do not want to be carrying it around. And it gets better, this elegant bag is dyeable so you can match it to any colour theme!
Glamorous Gloves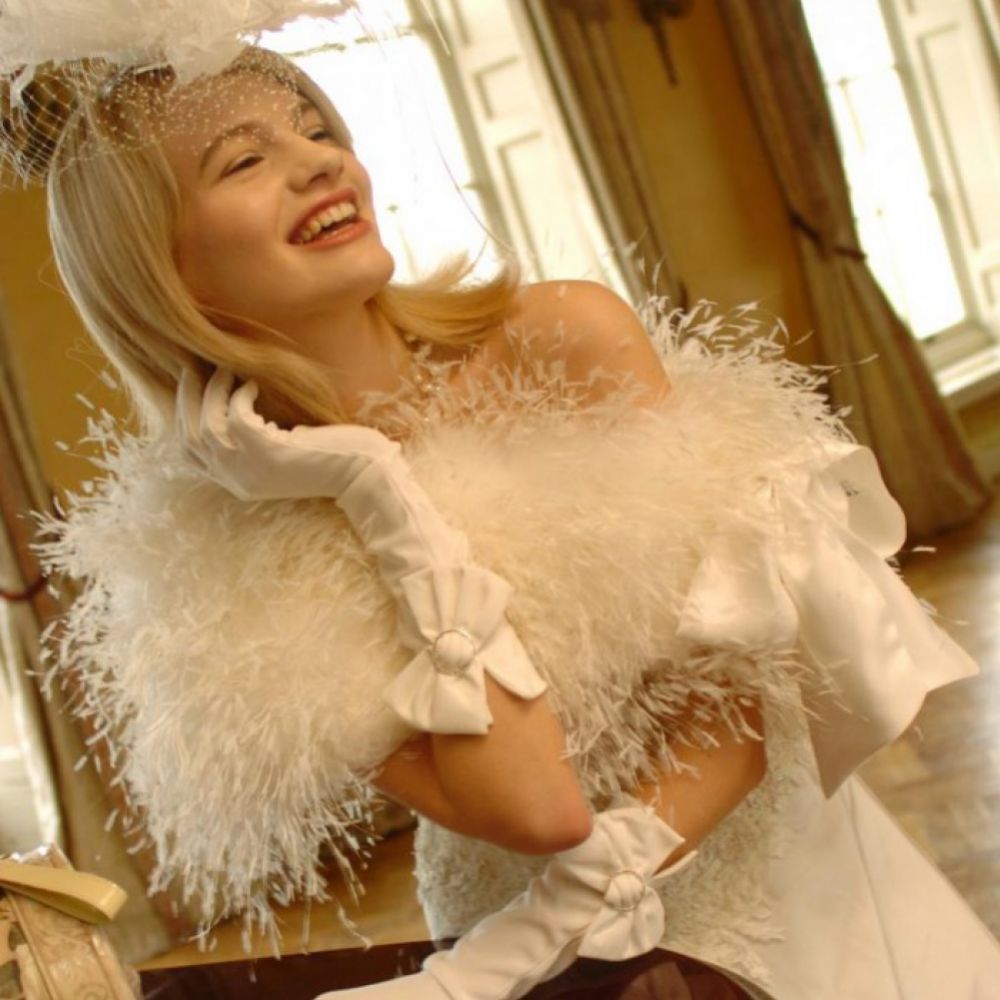 A pair of bridal gloves would elevate any bridal look, but in winter they are an essential. They are also the perfect addition if you are planning a vintage theme. The satin bridal gloves come in both wrist and elbow-length. These gorgeous gloves also feature a beautiful statement bow. Gloves are a stunning addition to your bridal look as well as bringing some essential warmth for the winter wedding season!
Cooling Down
We hope we have opened your eyes to all the winter wedding accessories available to you. Whether you are looking for the perfect cover-up to keep warm, or you are in search of your dream jewellery. Whether your venue is in a stunning snowy church or a frosty fairytale forest. Make your winter wedding everything you have always dreamed of in this most romantic time of the year.
Browse Your Winter Bridal Accessories Here At Lace & Favour
So, whether it is our beautiful jewellery, cosy cover-ups or gorgeous veils that have caught your eye. You can browse them all here at Lace & Favour and accessorise your dream winter wedding bridal look! So treat yourself to something extra special this Christmas season!