Beautiful Wedding Accessories for the Stylish Modern Bride
Wedding Accessories For Stylish Modern Brides
As we all know, bridal fashion trends have changed dramatically over the past decades. Today, I'm going to be talking about the 'modern bride'. For couples who have a keen eye for all things current, a modern wedding theme is a great way to showcase your love for contemporary design. A modern wedding is all about exquisite simplicity with playful yet elegant touches, which means staying ahead of trends and taking bold risks. Chunky pearl hair accessories, statement earrings and elegant pointed heels seem to be the definitive styling for today's modern bride. So with that being said, let's take a look at some of our favourite modern wedding accessories as well as some chic styling tips, too.
Chunky Pearls
Pearls are all the rage this season! At Lace & Favour, we have a stunning range of pearl wedding hair accessories and bold pearl earrings to take your look to the next level. Choose from our best selling Everlasting chunky pearl tiara to make a real bridal statement, or opt for a slick updo teamed with long tassel earrings for a more understated look.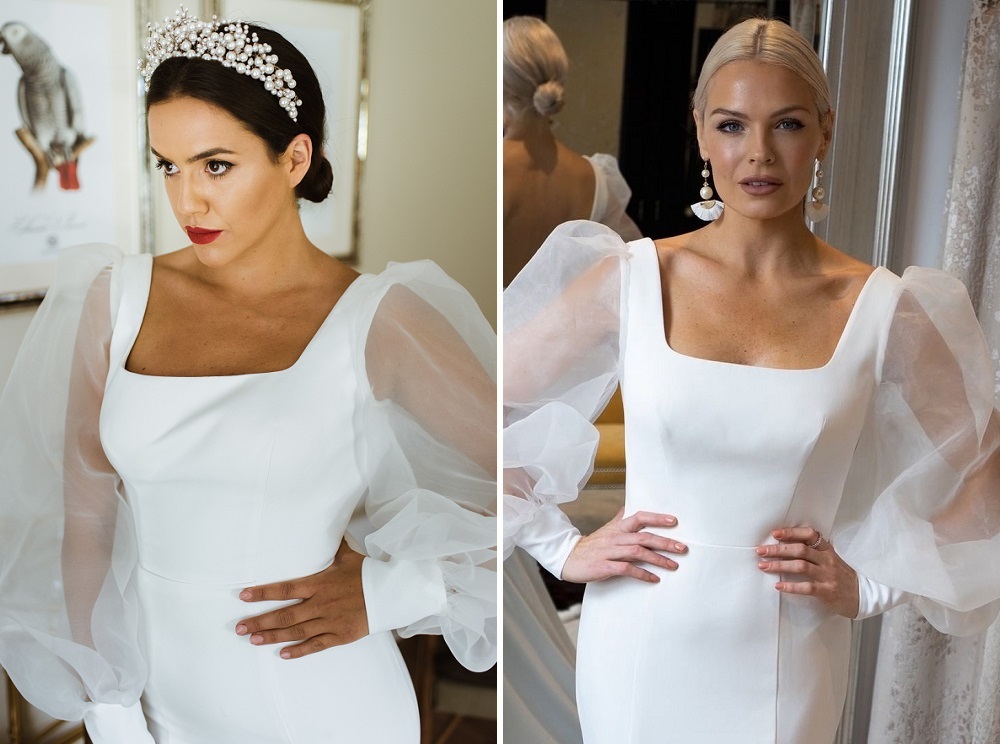 Wear a Minimalist Wedding Dress
Not only does a minimalist wedding dress look super sleek and elegant, but it allows you to go all out on the bridal accessories! Opt for a simple fabric, clean lines and a minimalist design with modern features. We love these gowns by Grace Loves Lace and Katie May – so simple yet so beautiful.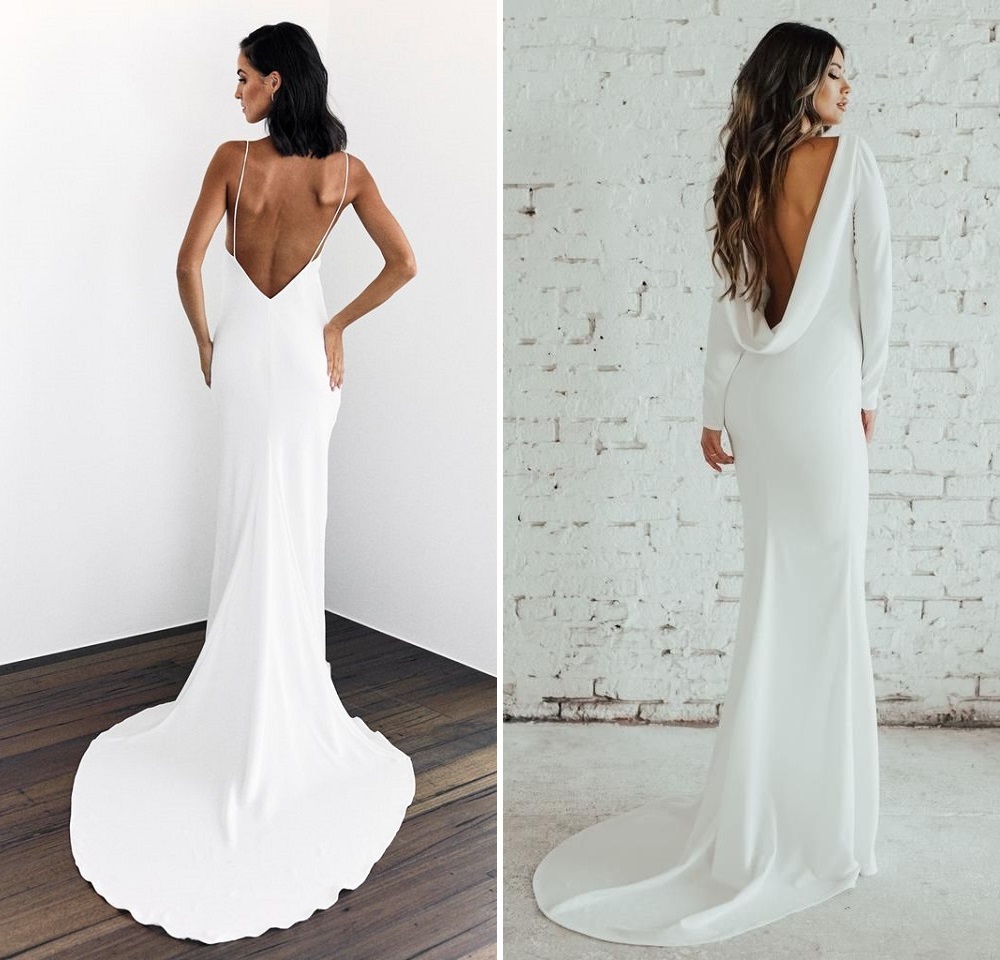 Modern Wedding Shoes
Being renown for our exquisite collection of wedding shoes, I'd like to share some of my personal favourites that will elevate your modern bride look, from gorgeous most loved styles to NEW IN beauties!
Now these are possibly our three favourites – Keira, Indi and Katelyn. Brand new for this season we think these are going to be a hit with 2021 brides. Choose from high block heel courts with crossover straps, a mid block heel ankle strap court with a sequin mesh insert, or sparkling crystal wedding sandals. All with ultra modern styling but something for every brides taste.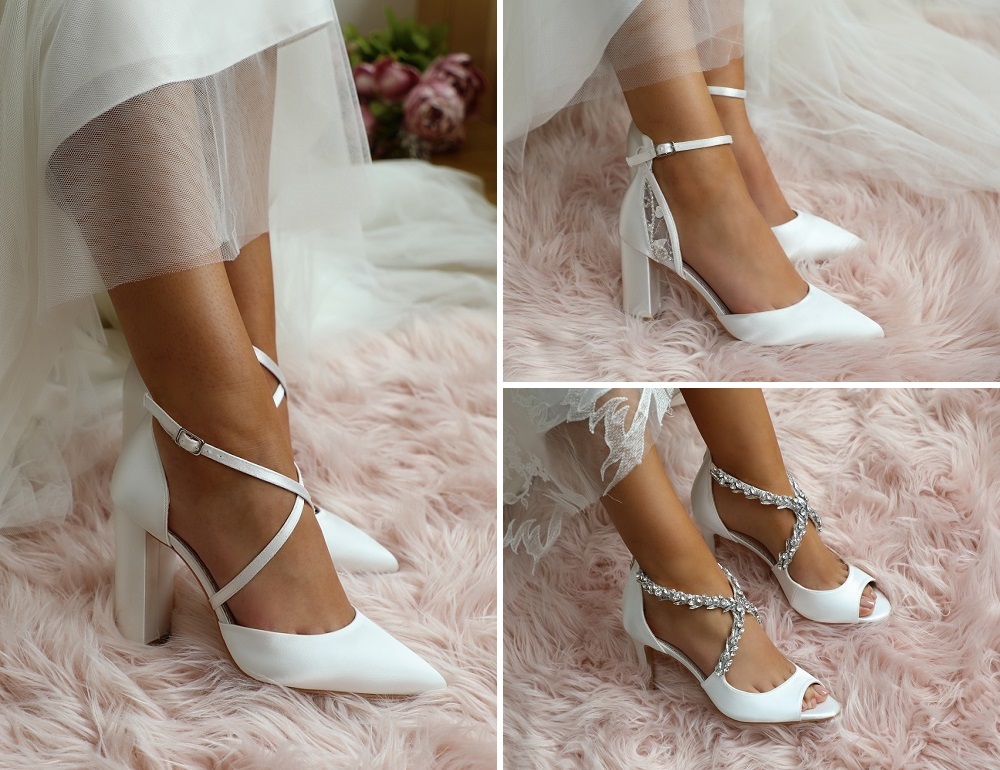 Next up is Kelis. A modern high heel bridal sandal featuring exquisite cage detailing encrusted in twinkling diamantes – we absolutely love her!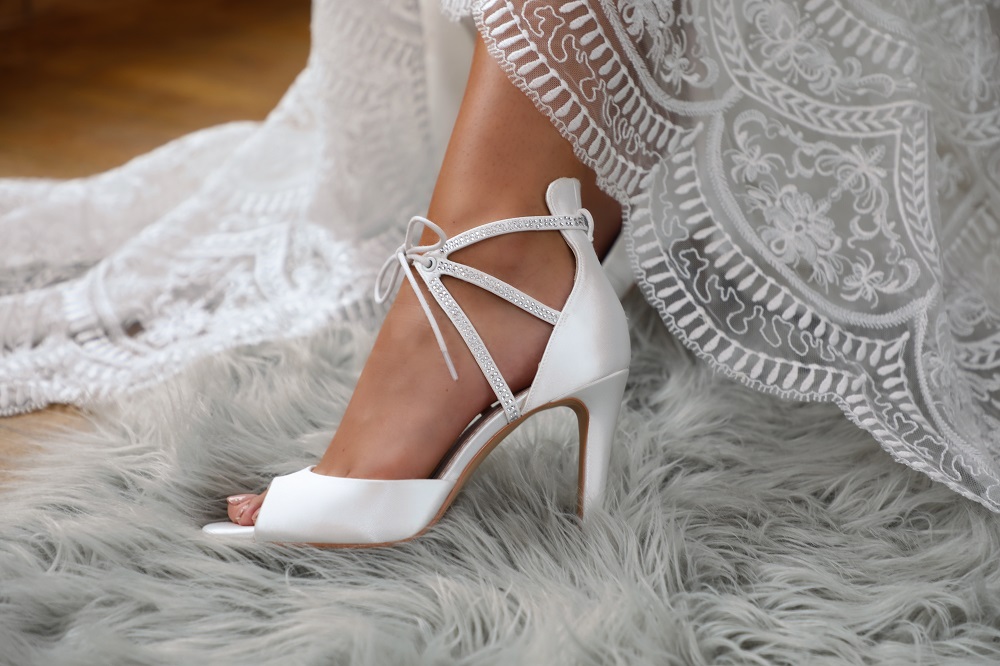 Now for our drop dead gorgeous best sellers – very different styles but equally as popular with our stylish modern brides. Our beautiful Cindy cross strap block heel platform sandals and our most loved Ella keshi pearl ankle strap court shoes.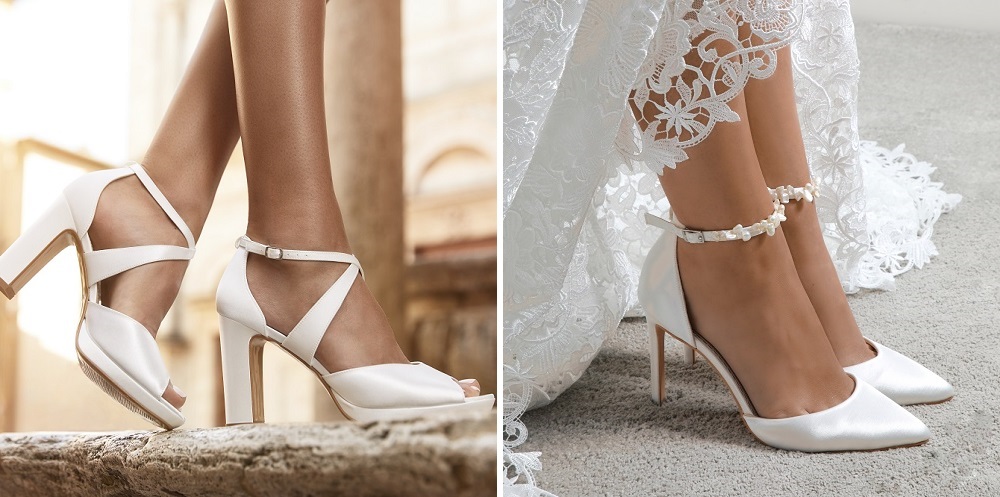 Opt for a Simple Wedding Veil
Sometimes the saying 'less is more' couldn't ring more true! An elegant single tier veil is a beautiful modern take on the traditional two tier veil, and is ideal for brides looking for a simple design which won't distract from their dress. At Lace & Favour, we offer an extensive range of wedding veils from minimalist plain cut edge and pencil edge veils to pretty scatter crystal veils for a touch of bridal glamour. Wear the veil low in the hair for a graceful and understated look, or higher on the head for more volume.
Featured here is our plain single tier chapel veil with corded edge by Bianco Evento and the blazing star scattered diamante veil by Rainbow Club.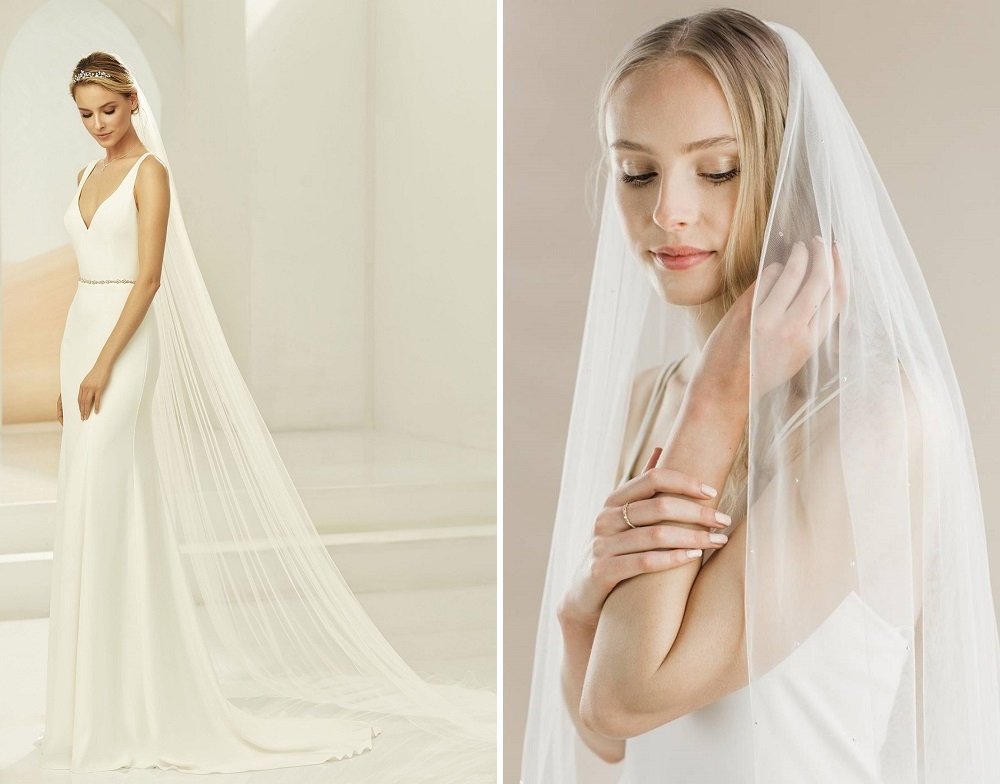 Statement Bridal Earrings
What I love about bridal fashion nowadays, is that there really is no right or wrong! You may be thinking "hair accessories don't suit me…" or "I'm not really a 'wedding veil' kind of person", and that's totally fine. The modern bride can channel whatever they feel most confident wearing. If something you want to wear isn't conventional then so what? I personally love these gold floral earrings by Hermione Harbutt, they're so unique and make a real style statement. Choose from long tassel earrings or the prettiest gold hoop earrings.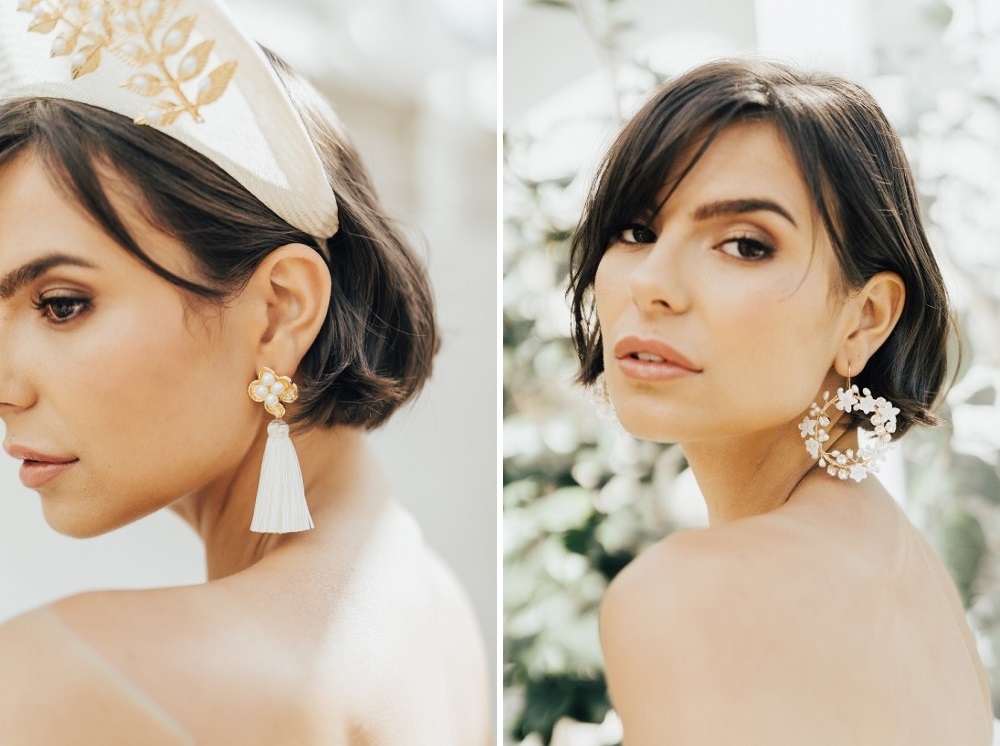 Go For Mismatched Bridesmaid Dresses
A trend that doesn't look like it's going anywhere anytime soon – the 'mismatched bridesmaids' look. Outfitting your beautiful girls in various and chic bridesmaid dresses adds a whimsical element to your modern wedding day and of course, your photos!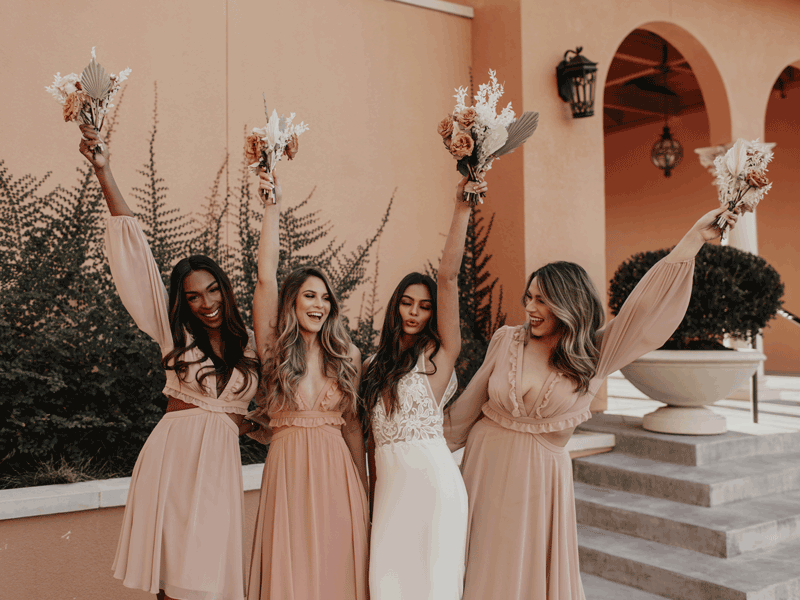 From dramatic bridal hair accessories to the chicest wedding heels and minimalist wedding dresses, I hope this feature has given you some gorgeous modern bride inspo for your big day! Shop our modern bride style page today.
Love Amy x