Comb, Calm and Collected, Your Guide to The Perfect Hair Comb
Here at Lace & Favour, we love wedding hair combs. Not only do they look amazing when worn with a veil, but they also look gorgeous nestled in an up-do or with loose flowing curls. With so many options to choose from though we understand that it can be difficult to know where to start so here we are going to give you our guide to choosing the perfect hair comb for you and your style! These combs will complement any bridal look, whether you're opting for a flowing veil or you'd prefer to keep it cool with a trendy updo or you plan on letting your gorgeous locks flow free!
Perfect Like a Porcelain Doll
We love dainty and traditional hair combs that add that element of elegance and class to your wedding look. And we love unique porcelain hair combs that are the picture of beauty when incorporated into any look, they are completely versatile! That is why we love this stunning porcelain hair comb which can either sit above your veil or complete your tousled updo! This comb would also be the perfect touch if your wedding flower of choice is lily of the valley!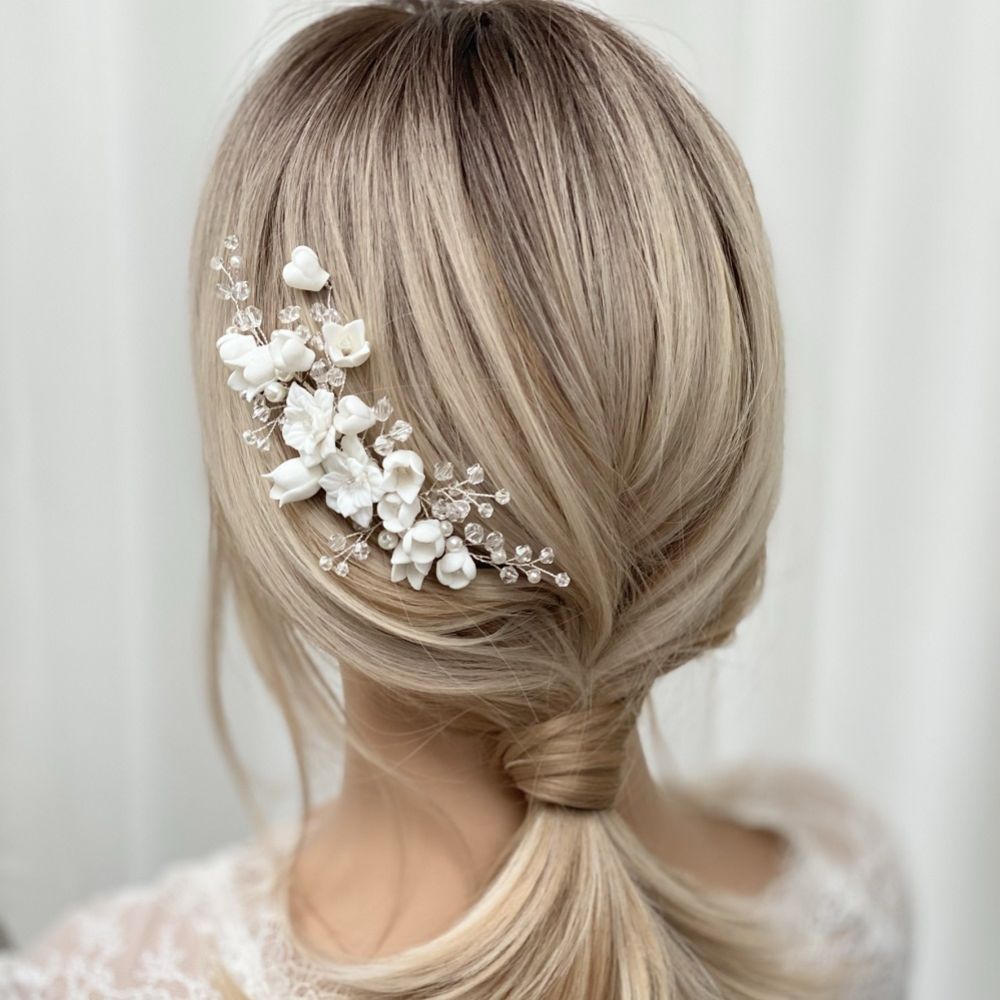 Crystal Combs
What better way to dazzle your loved ones with a crystal comb catching the light as you walk down the aisle. This would be a perfect match if you are opting for other crystal jewellery and accessories for your wedding look. Crystals are also a great choice if you have chosen the vintage wedding route adding an old school sophistication to your day. That is what we love about this vintage crystal comb which delivers an unmatched class to your bridal style!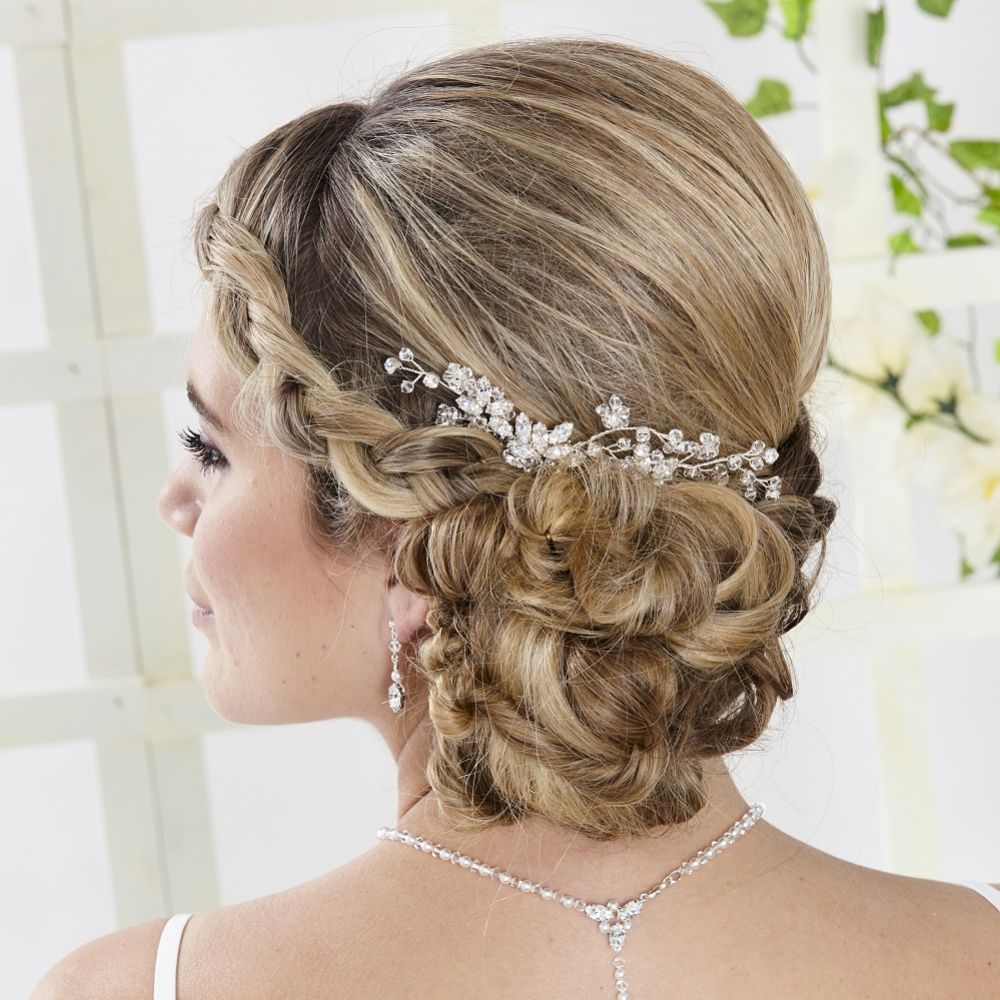 Not Vintage Enough?
To take your vintage look to the next level, maybe opt for a headpiece to recreate the timeless vintage look. And do not think that by going vintage you have to give up any amount of razzle dazzle such as our statement crystal headpiece which will wow your loved ones!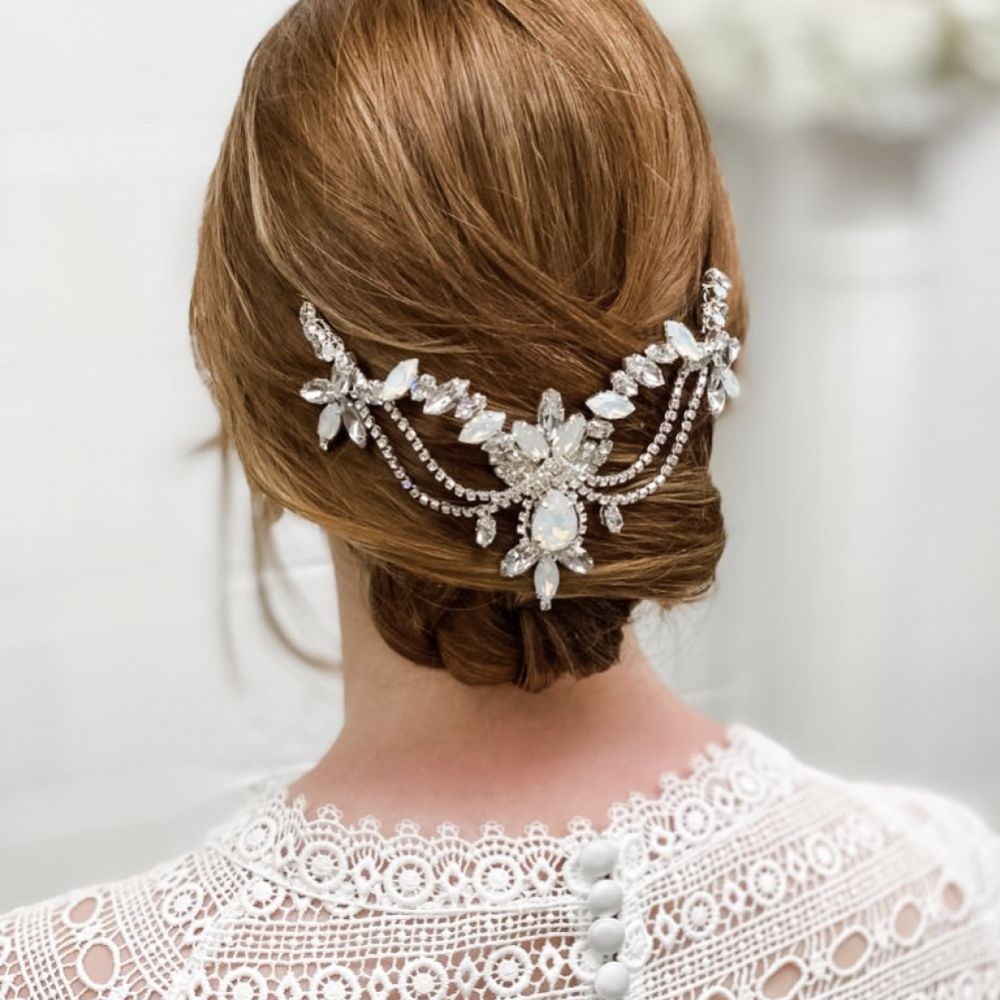 Perfect Pearls
Pearls are a classic look that will never go out of style and we at Lace & Favour always find ourselves reaching for classic pearl accessories! But just because you want to stay traditional does not mean you cannot step a bit outside the box. That is why we love this pearl hair comb because it emblazons traditional multi-sized pearls while creating a unique style creating these pearl branches, we love it!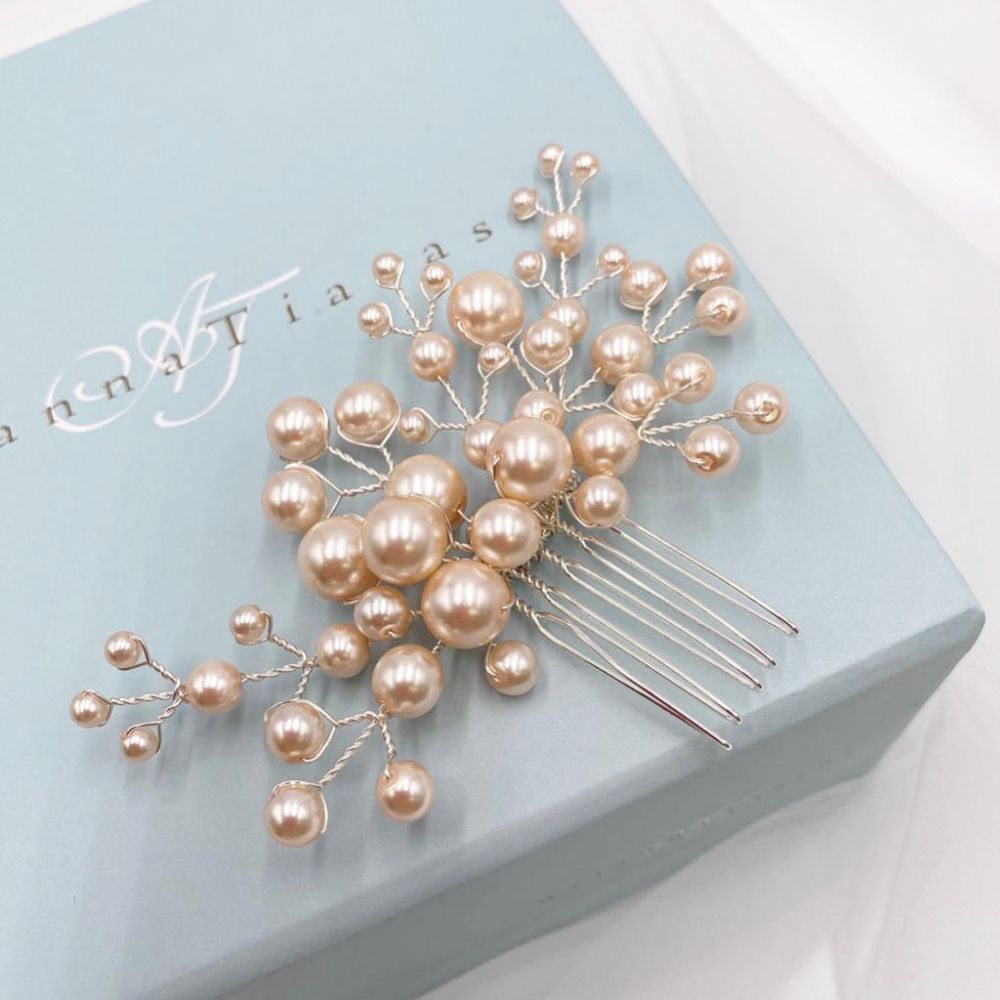 Woodland Branches
Loving the branches but not digging the pearls? No problem! With an outdoor woodland wedding, this opens up doors to all kinds of unique pieces of jewellery which match the natural beauty of the outdoors! You can create your own fairytale woodland wedding with this glistening crystal-embellished delicate floral wedding vine. Wear nestled in the side of a stylish up-do or loose tumbling waves for a beautiful naturalistic bridal look. Team it with a floaty bohemian-style gown for a gorgeous bridal look!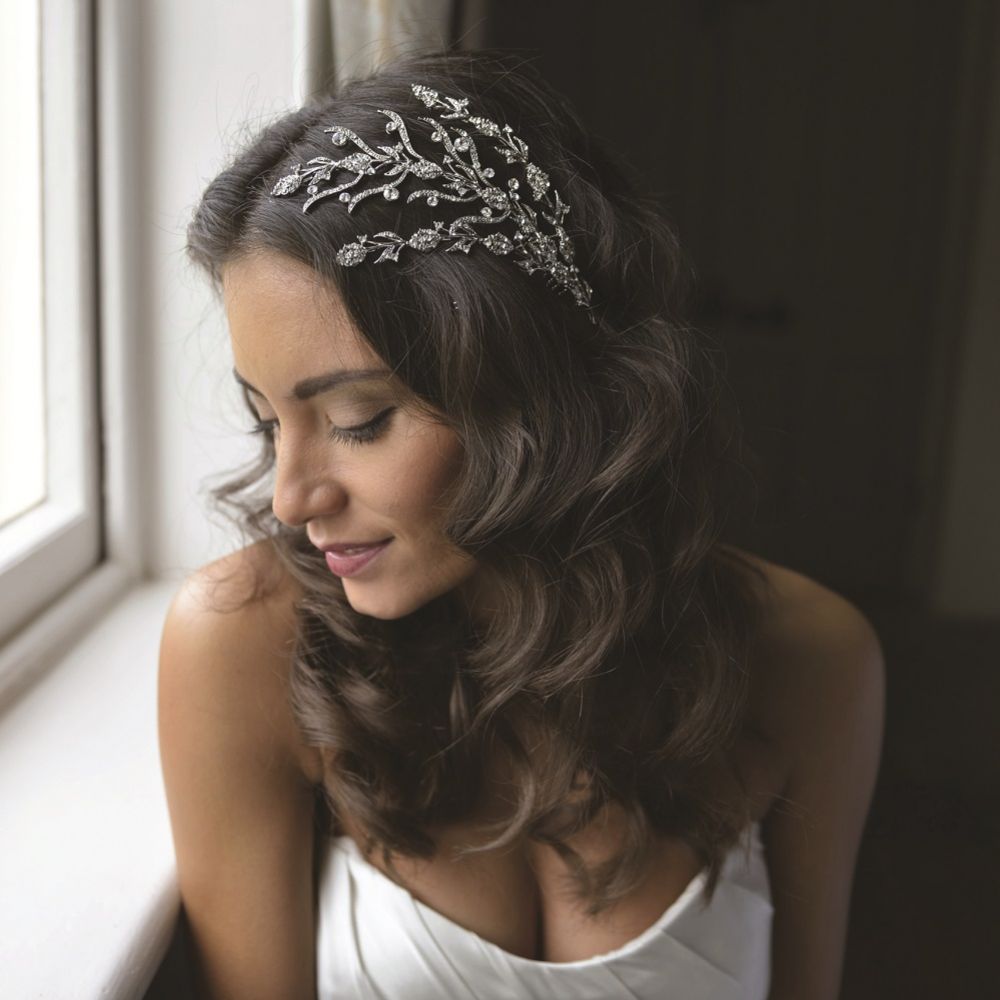 Forget Me Not
Everyone wants their big day to be special and a day to remember! A great way to achieve this is to choose jewellery and accessories that really stand out from the crowd and captivate your guests. But it is also important to capture your own unique style and to make it authentically your own, we love individual style! However, it seems fitting to make your day memorable to match your attire with forget me not floral mini combs! Plus, this would be an undoubtedly good choice if forget me nots were your wedding flower and we would not blame you for switching your wedding flower just for these gorgeous combs!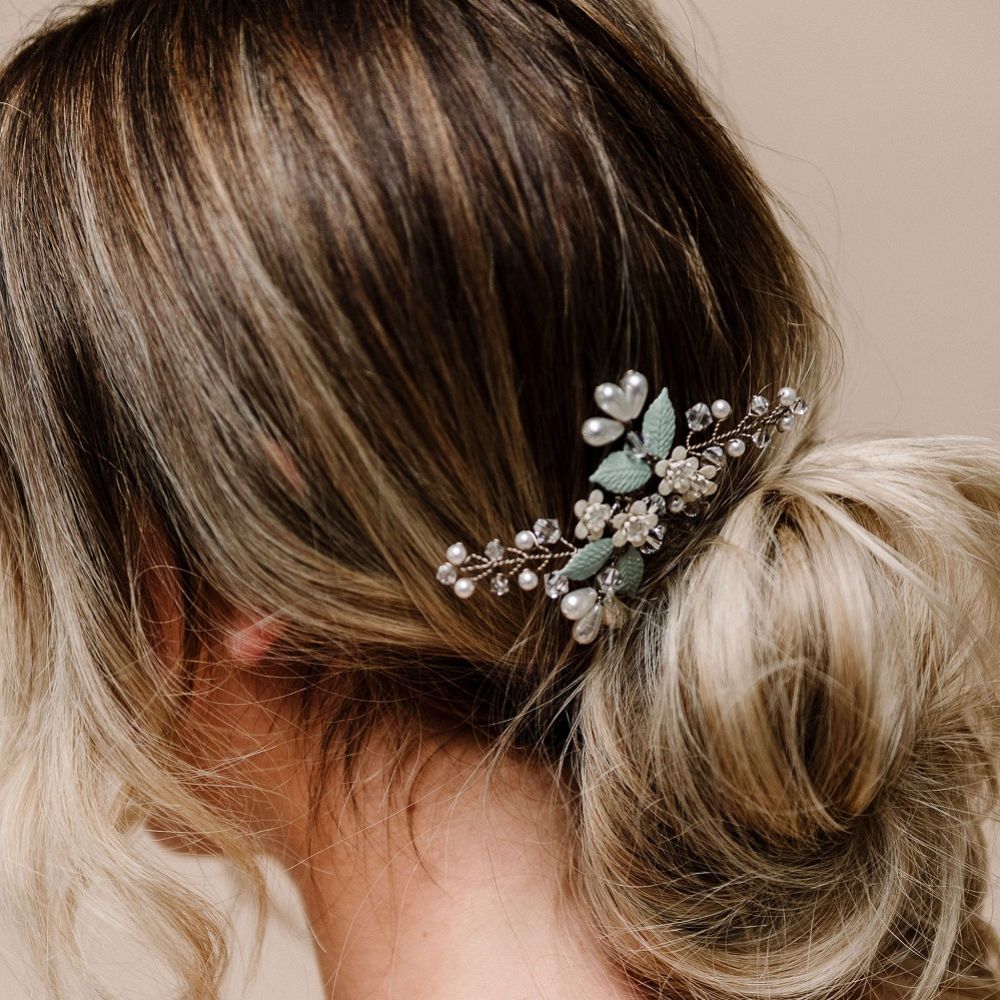 Have a Heavenly Day
Everyone wants their wedding day to be what they have always dreamed of and that includes the outfit and accessories you have been planning for all these years! We believe in doing everything we can to help make wedding days out of this world and if you look the part, you feel the part! And what better way to achieve this than with our daydream floral half halo headpiece! This will give your look and day an ethereal glow!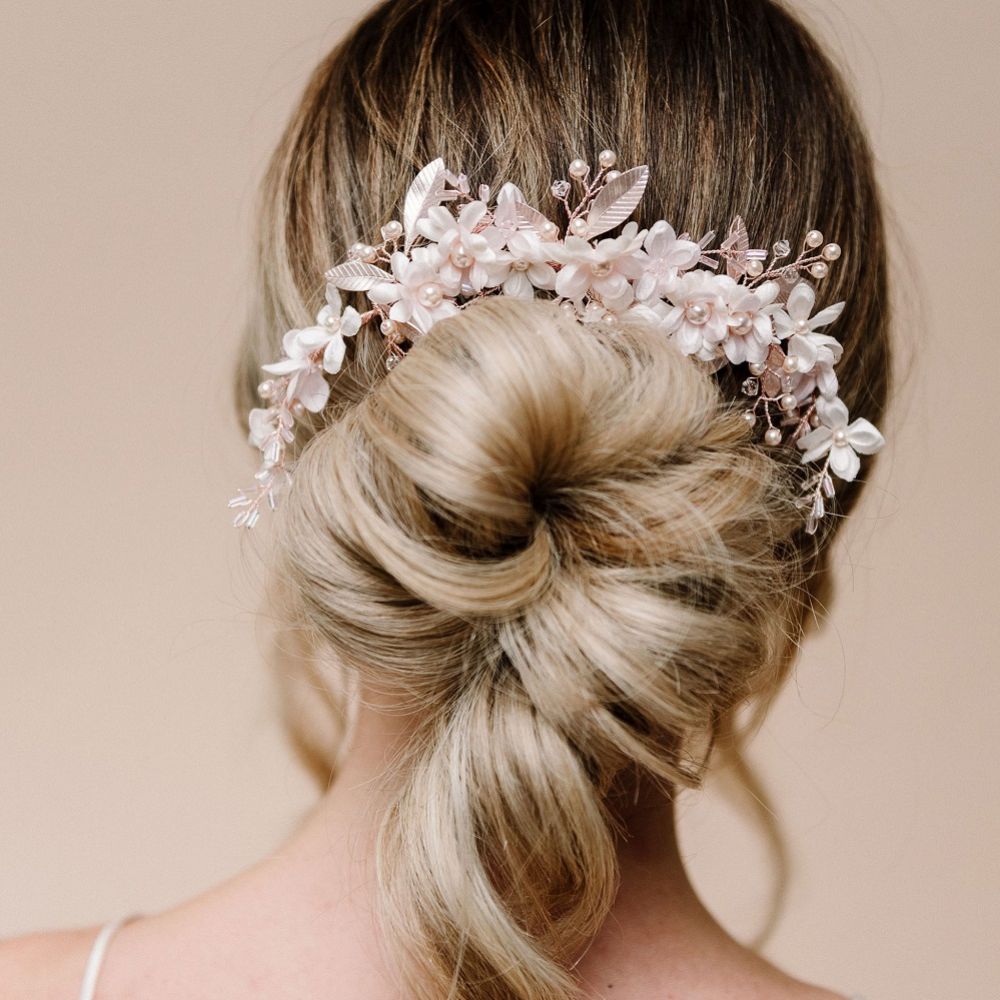 Boho Beads
Bohemian Beauty is a timeless wedding theme. Romantic, feminine, and just a little bit unconventional, boho-inspired nuptials help you to showcase your individuality whilst also celebrating the beauty of nature. If you're looking for the perfect boho-inspired hair comb to nestle delicately against a relaxed up-do we have just the piece! With delicate beaded fronds stemming from a floral crystal embellished motif, this hair vine is the perfect finishing touch for any boho bride! The branches are totally flexible meaning they can be manipulated to suit your hairstyle perfectly too.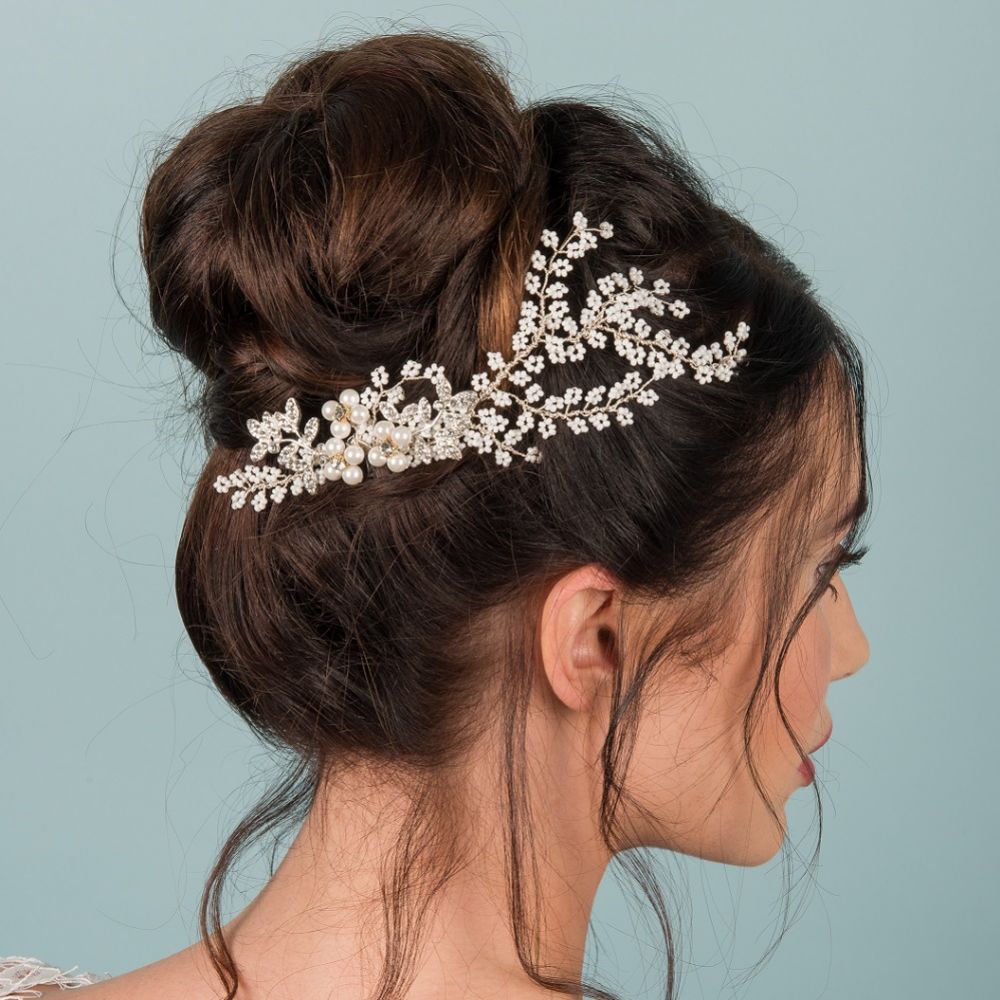 Sprays of Swarovski
If you are after some extra exuberance for your big day, some Swarovski will never go amiss. This will add some extra shine and sophistication to your hairstyle and would be a great match if you are already wearing a dress with Swarovski elements! Our favourite choice is the floral spray hair comb which is accented with delicate Swarovski pearls and crystals to perfectly complement your hairstyle.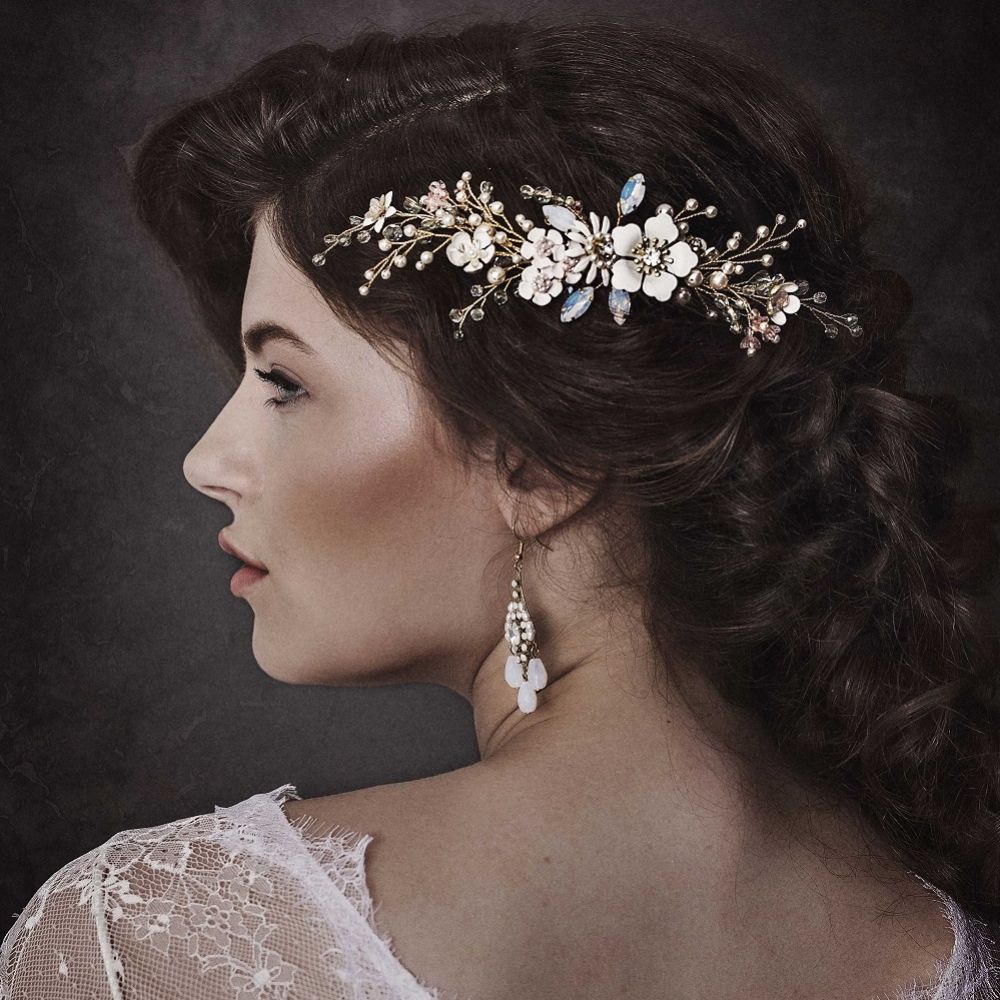 You Are All Set!
We have given you the rundown of some great hair accessory choices and our love for the humble hair comb. The great thing about accessories is they can work around you, no matter your theme or already chosen attire! And remember, you can't really go wrong, the most important thing is feeling confident in your bridal style and we hope we have helped in identifying your perfect hair comb!
Shop Your Perfect Hair Comb Here at Lace & Favour
So whether you are going for a pearl or sparkly comb, or a vintage timeless headpiece. You can shop your dream hair comb and other accessories here at Lace & Favour where we have a vast array of all things bridal!