10 Tips for Choosing Your Wedding Jewellery
Congratulations! Your search for your dream wedding dress is now over! Next on the list, it's time to accessorize! This is where the excitement really starts to build as now you can start to shop around for the perfect little finishing touches to add your own unique touch to your bridal look. From sparkling earrings and bracelets to gorgeous necklaces and even dainty barefoot sandals for summer destination weddings, you'll find a huge selection of accessories to choose from.
10 Tips for Choosing Wedding Jewellery
Choosing the jewellery for your wedding can feel like a whole task in itself. With opinions coming in from everyone you know, and the internet telling you exactly what you must not do, it can all feel pretty overwhelming, but we are here with practical advice that will make choosing your wedding jewellery all the more enjoyable!
1. Start with Sentimental
If there are pieces being passed down from the family that you would like to include in your look, you should start with these first and let them create a base that you work from. Whether it is a ring, a pair of earrings, a necklace or even a veil, use this as your starting point to build a small collection from, as adding them in at the end can throw things off quite dramatically.
2. Match the Necklace to the Neckline
If you are choosing a necklace, make sure you try it with the dress to make sure it sits right and complements the neckline of your dress. While we are fans of all things jewellery, some dresses are best left to speak for themselves, and a necklace can be a little overkill. Try it with and without, and if in doubt, look for a different shape or style which may actually set the whole thing off.
Featuring a single ivory pearl, below a twinkling solitaire crystal, this delicate pearl pendant is a classic choice for both brides and bridesmaids and will go with the majority of styles and necklines!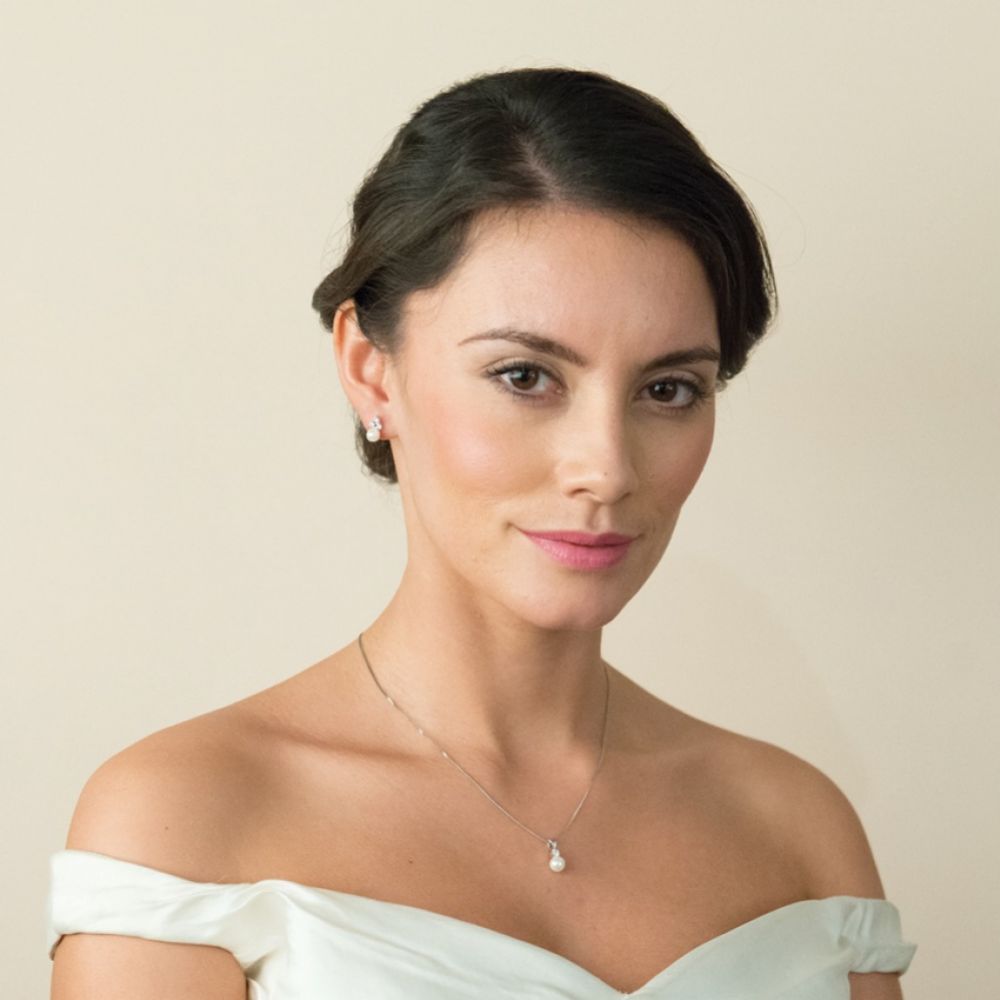 Looking for something a little more exquisite to pair with a low back dress? We've fallen head over heels for this gorgeous pearl backdrop wedding necklace. Perfect for complementing a low-backed dress it features the finest pearls and can be worn in a variety of ways!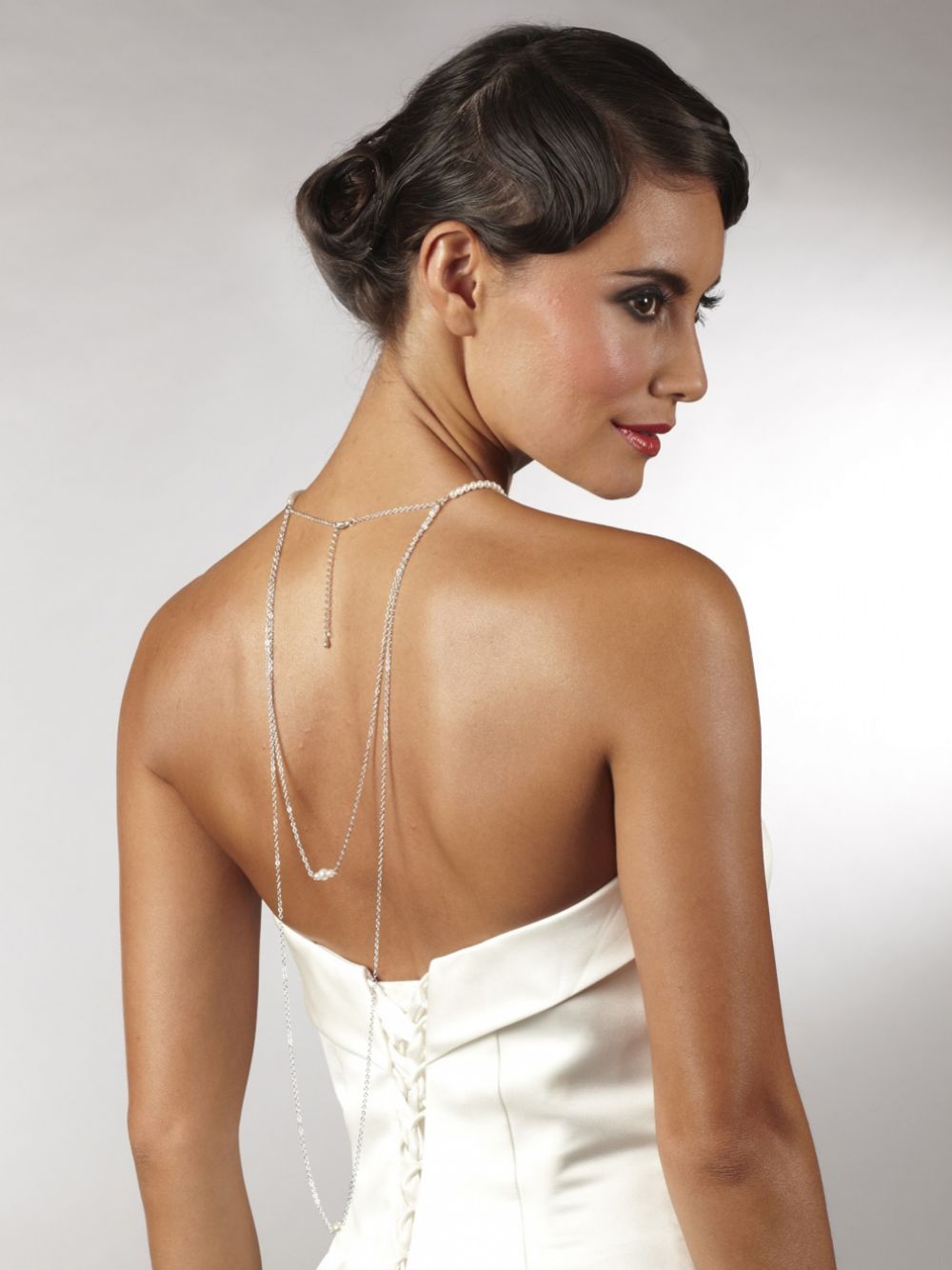 3. Mix Your Metals
Whoever said you shouldn't mix gold and silver did not know what they were talking about. Mixed metals are in, and stressing about matching is out. Whether you have a gold engagement ring and silver jewellery or want to mix the whole thing up, do so with confidence and layer those pieces up. Online you'll find a beautiful selection of silver, gold and rose gold jewellery to suit every bridal style.
4. Know Your Personal Style
You don't want to feel a million miles away from yourself on your wedding day, so know your own personal style and what you will feel like you in. If you wear a lot of jewellery usually, then stick with this for the wedding, but if you prefer a cleaner look, don't feel the need to laden yourself with jewels if they don't make sense for you. You will know what feels good for you and what you like yourself in, so don't be scared to lean into that styling intuition.
5. Ditch Pinterest If You Need To
Did we ever think we would say it? Absolutely not. But sometimes, over searching and overwhelming ourselves with ideas can cloud our own judgement, so it can be easier to delete the app for a while and trust your gut, especially when it comes to a personal decision such as jewellery!
6. Stick With Your Theme
If you are opting for an elegant vintage look or boho beauty, try and stick to that theme when it comes to your jewellery as well. By doing this, you will ensure consistency and that you don't end up with a mismatch of dress, jewellery, bridesmaids and favours. Themes are great for keeping on the right track, as we all know how exciting it can be and how many different options are available at every stage of the planning process.
7. Buy From a Reputable Seller
Once you start your search, for anything, in fact, you will be bombarded with ads and offers from every corner of the internet. Be wary of deals like this and know that if something does sound too good to be true, it probably is. Make sure you are purchasing from a reputable brand, as these are pieces and items you will treasure forever! Who knows, perhaps your "something new" could become someone elses "something old" in the future too!
8. Try Not To Overdo It
Sometimes, less is more and you don't need every item known to man for your wedding day. Work out what works for you and what looks good, and don't be tempted to throw on one of everything, as it really won't be needed.
9. Choose Timeless Pieces
In an ideal world, you want pieces that you will love forever, and ideally get some more wear out of too! Choose pieces that you can turn to over the years and that won't sit unloved in a box in the loft. We know that is easier said than done, but by styling yourself as you would usually, you won't end up with a necklace and a pair of earrings that just don't feel like you.
A classic example would be these simple and stylish studs, that you could wear time and time again.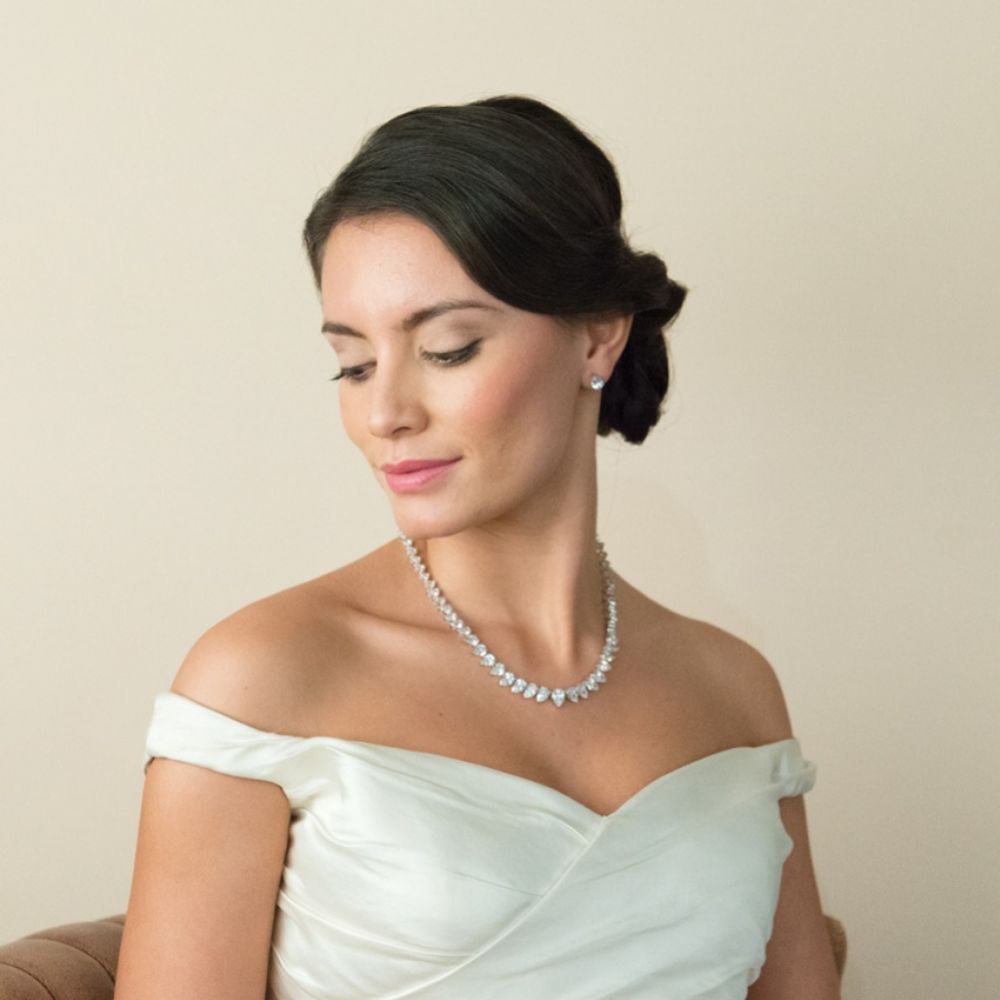 10. Budgeting
This is your special day and you should absolutely feel like a million dollars, but it doesn't have to cost that much. There are plenty of collections and pieces out there that won't break the bank, that look stunning and elegant at a reasonable cost, from a boutique that cares.
Shop Online for Wedding Jewellery You'll Treasure Forever
In a nutshell, use your intuition and don't lose sight of who you are as a person. Your wedding day will be special, jewels or no jewels but they might make you feel that bit more elegant. If you would like some assistance in picking out your jewellery, get in touch with the team at Lace & Favour or browse our handpicked wedding jewellery collection online to find the perfect accessories to complete your bridal look!