Our Favourite Spring Wedding Inspirations
With the winter season drawing to a close and the trees begin to grow back their leaves and flowers start to bloom. With all these new beginnings there is no better time to start your own fresh beginning. Your wedding is a magical day and the start of your life as a married couple. Celebrating your wedding day in spring is the perfect chance to inject vibrant colours and embrace nature into your wedding look. Spring is also the perfect time to host an outdoor wedding underneath the warming sun and surrounded by the gorgeous spring setting.
Spring is the perfect season to incorporate a natural colour palette into your day. Such as green to represent rejuvenating nature, yellow inspired by the warm and beaming spring sun or pink for the fresh pop of colour in the annual springtime floral display! If you are looking for some inspiration to make your spring wedding the most beautiful, colourful and vibrant wedding you could ever dream of. We have put together a guide of our spring wedding favourites to help you on your wedding planning journey!
Jumping For Joy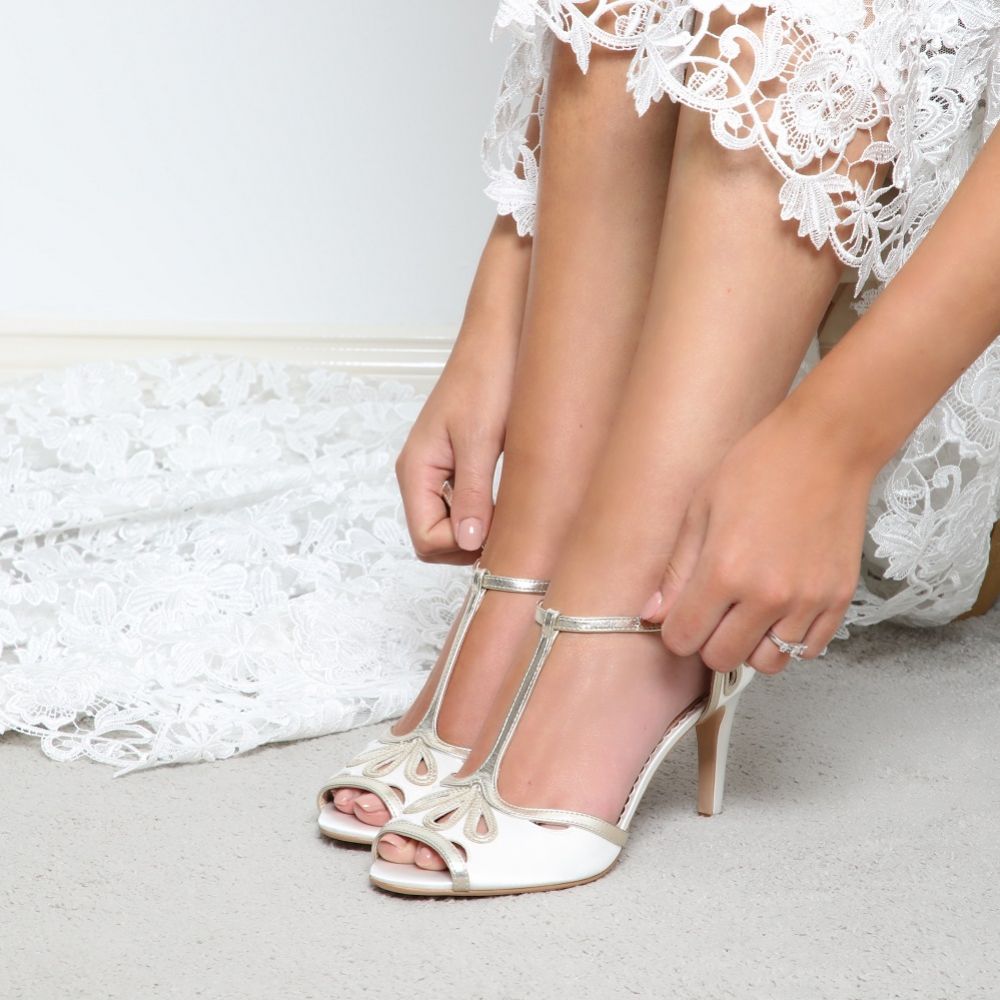 What better way to express your happiness than adding pops of colour to your wedding day. These bursts of colour can be inspired by traditional spring colours, such as yellows, blues or pinks. The perfect opportunity to incorporate a daring burst of colour is when choosing your wedding shoes. Then you can tie this in with your floral colour theme, this creates harmony throughout your nuptials colour scheme. If your wedding flowers of choice are dominated by yellow flowers, such as sunflowers and begonias then the pop of a yellow bridal shoe will be the gorgeous finishing touch!
This stunning pair of ivory t-bar heels with a gorgeous gold shimmer has stolen our hearts. Now for the pop of colour, these wedding shoes are dyeable so you can match them to any colour theme! This will create a completely unique spring wedding shoe that will be the star of your day and make for a beautiful keepsake.
Rays Of Sunshine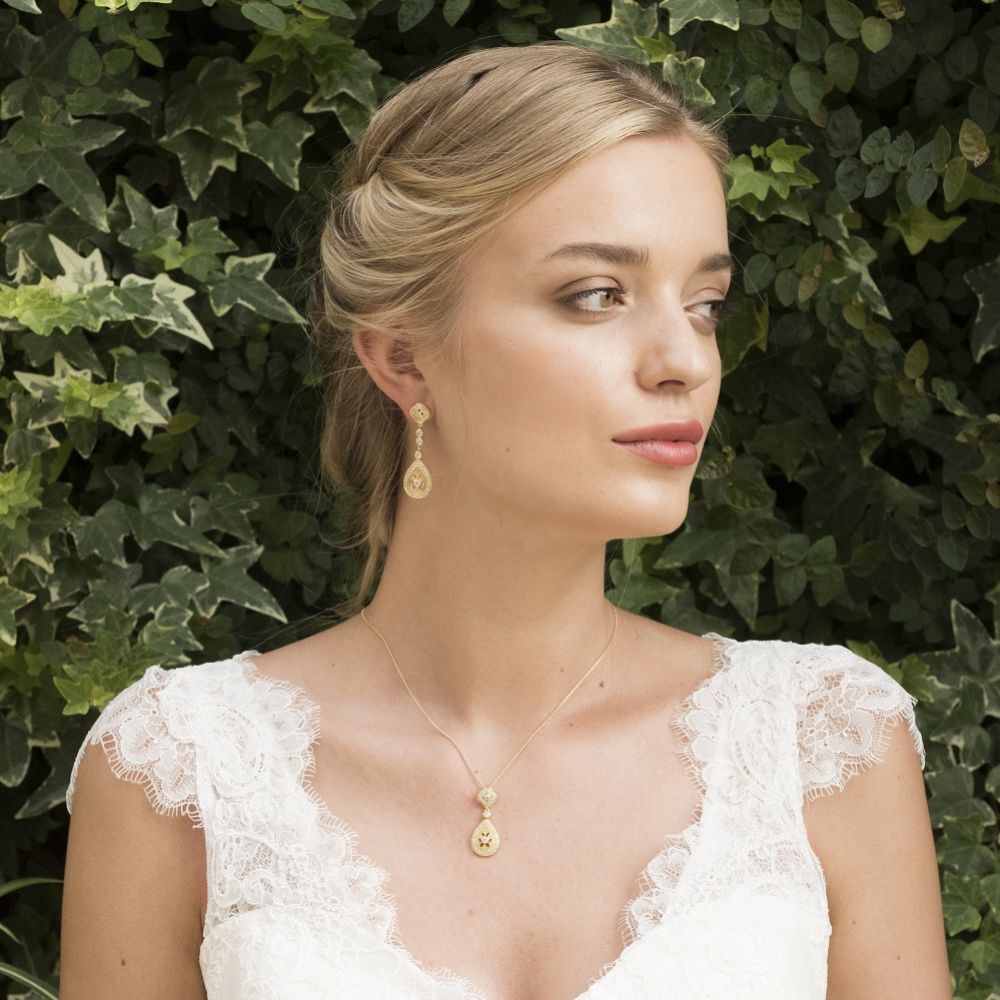 The warm spring sun will light up your wedding day with a stunning effect. You can make the most of this golden glow by adding your own elements of gold. We love rich golden tone wedding jewellery for spring weddings. This stunning pair of moonstruck gold crystal earrings catch the spring sun perfectly, as the ornate crystal drop design is embellished with tiny pave crystals. These earrings will dazzle your loved ones! They will also stand out perfectly in wedding photos to always look back on with joy. Plus these wedding earrings will be the perfect keepsake to wear on any other special occasion. Especially great when you are celebrating all your wedding anniversaries to come!
Something Blue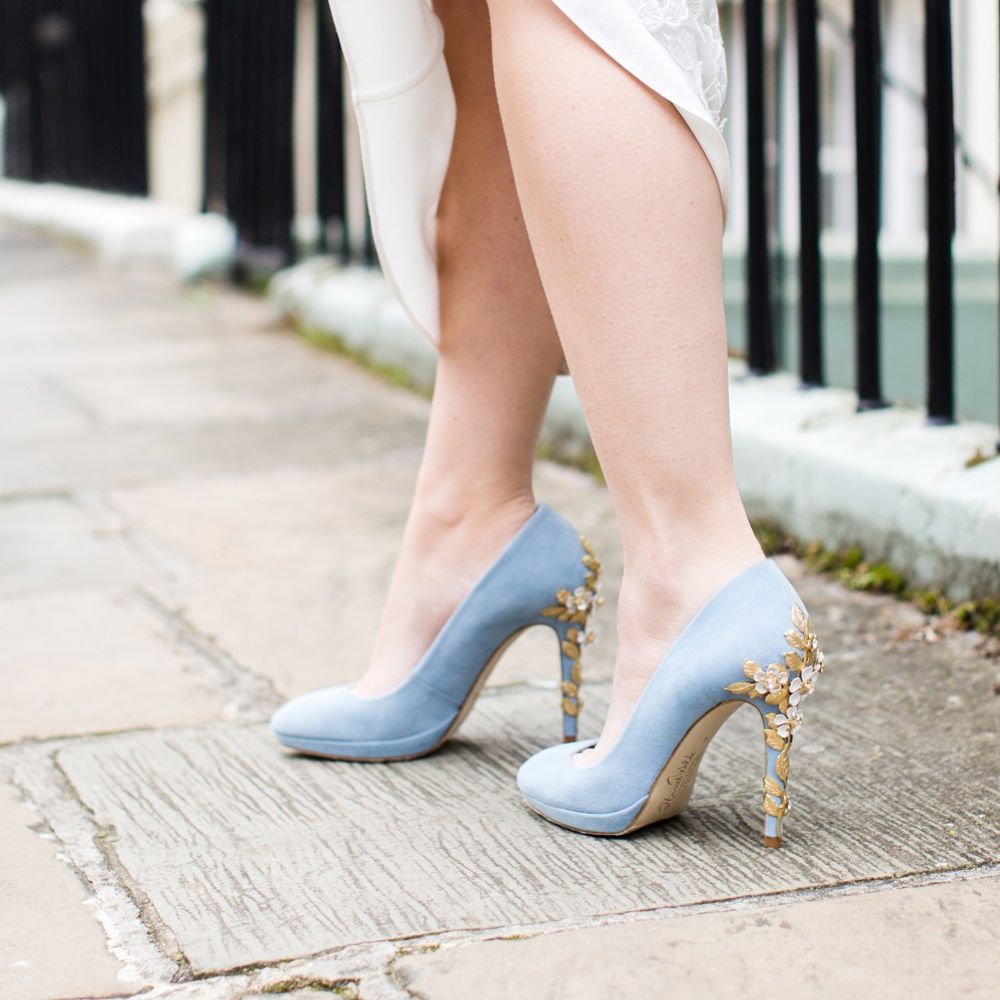 There is no better season than spring to fully embrace your something blue. An idea that we love is stepping outside the tradition of ivory wedding shoes and going for something a little different. So why not tick off your something blue with a pair of unique blue wedding shoes.
If you are opting for a coloured wedding shoe then a great idea is to incorporate this colour into your wedding flowers. Such as, if you have chosen a stunning pair of blue wedding shoes then tie the colour theme together by adding forget me nots which represent true love. Something blue that we love is these gorgeous blue heel platform courts embellished with a show-stopping gold blossom climbing the heel. The blossom heel features gold leaves and white cherry blossoms for a stunning floral spring heel.
Perfectly Pink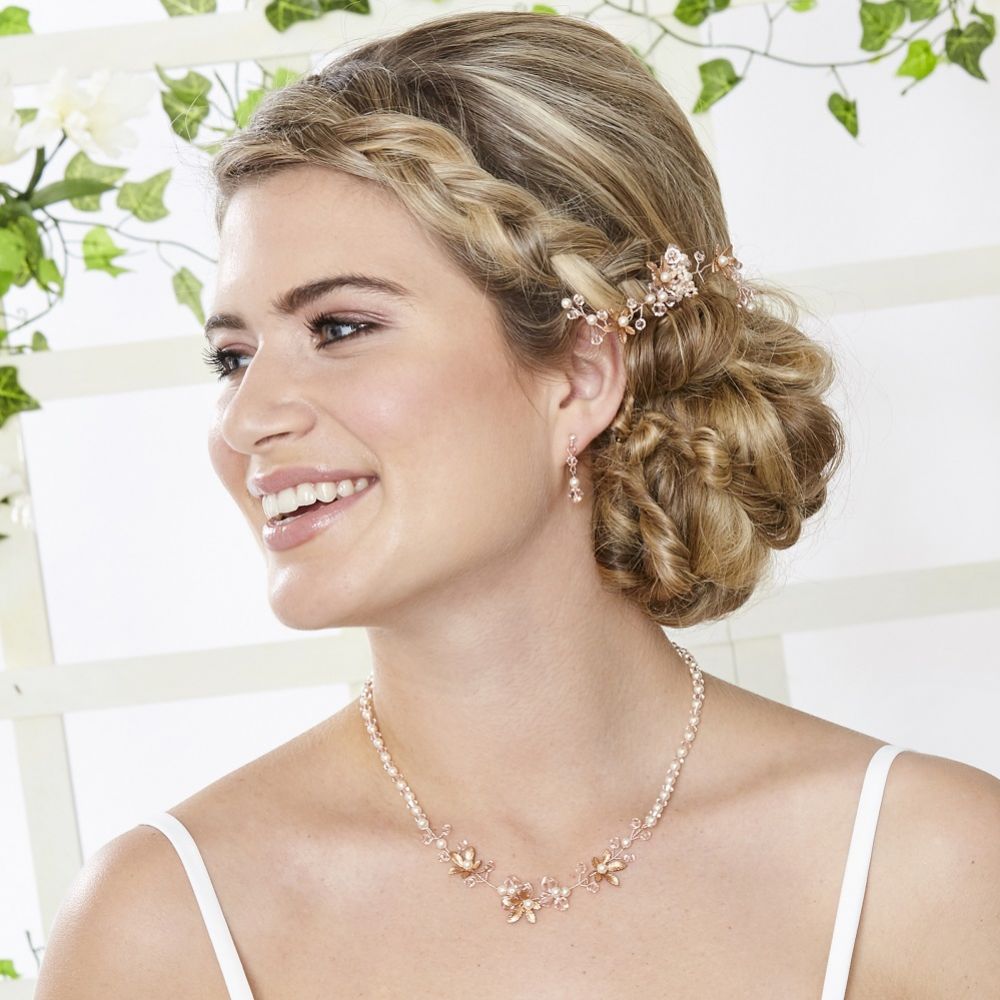 What we love about spring is it is the blooming season, all the flowers bursting back to life brings some colour back into our surroundings! This vibrant addition to the countryside provides the most gorgeous environment for a wedding. Making spring the perfect season for a floral wedding. And you do not get much prettier and fresher floral colours than pink! If you love pink flowers as much as us and are including it in your wedding flowers then why stop there! Add some perfect pink wedding jewellery to bring your colour theme together to create a stunning fairytale-inspired wedding day. Let's make things easy and get ready to fall in love with this sensational floral wedding set. This set includes a pearl and crystal necklace embellished with pearls and crystal flower details. This look is completed by the spectacular matching drop earrings. The perfect choice if you have opted for a floral gown.
Gorgeously Green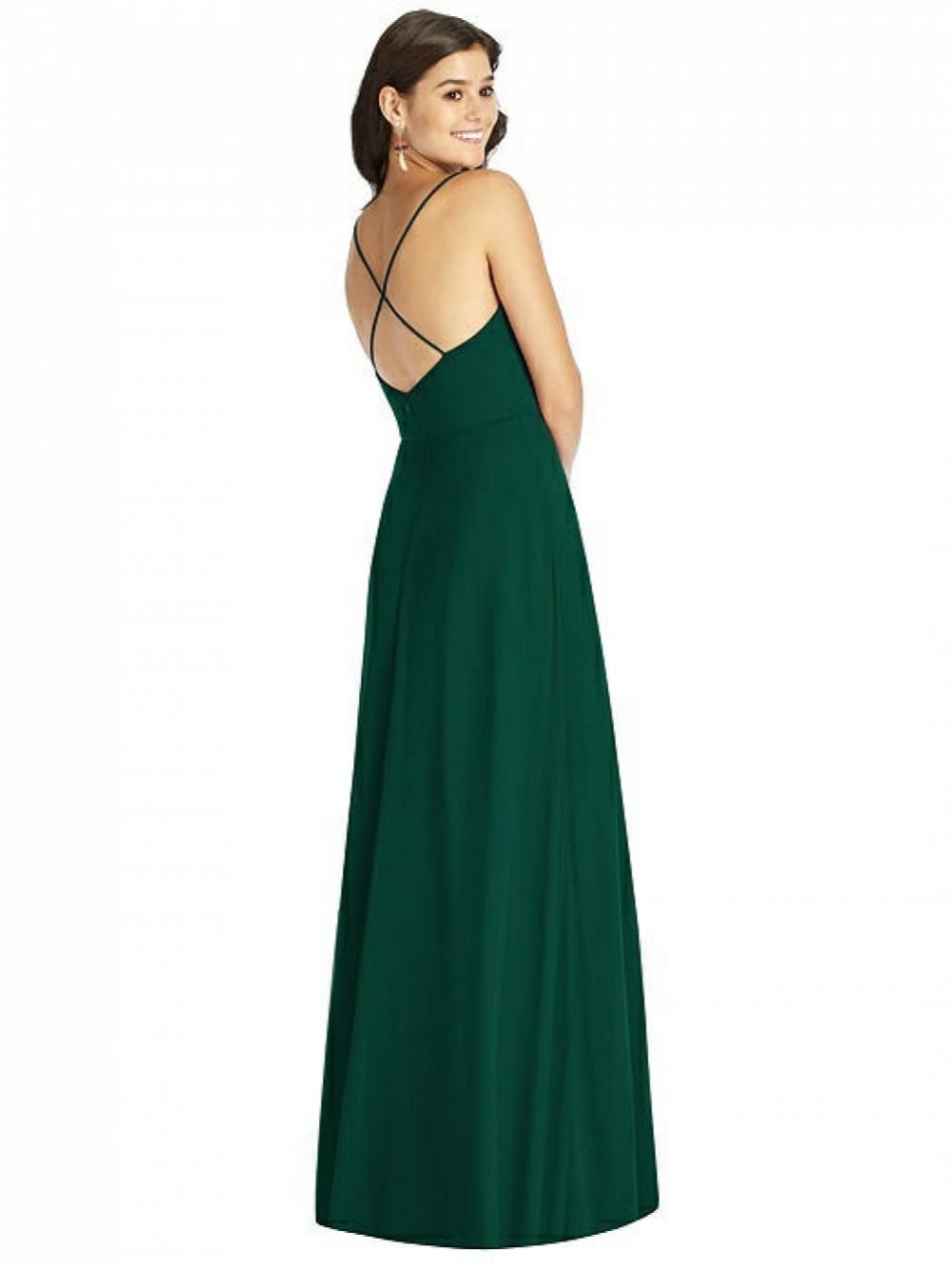 If you were to sum up spring in one colour then green would be a great choice. Perfectly capturing the rejuvenating nature of spring, inspired by leaves replacing bare tree branches. Green would be an especially splendid choice if you have opted for an outdoor spring wedding. But no matter your venue of choice, you have a large array of choices when it comes to incorporating green into your wedding day.
You could choose green bridal shoes, green wedding jewellery or treat your bridesmaids to green dresses! You could even style your bridal party with flower crowns to fully embrace the spring season! We love a coordinated green look for bridesmaids when it comes to a spring wedding. Which is why we adore this maxi bridesmaids dress, designed with sleek spaghetti straps and a divine figure-flattering A-line skirt.
Bags Of Fun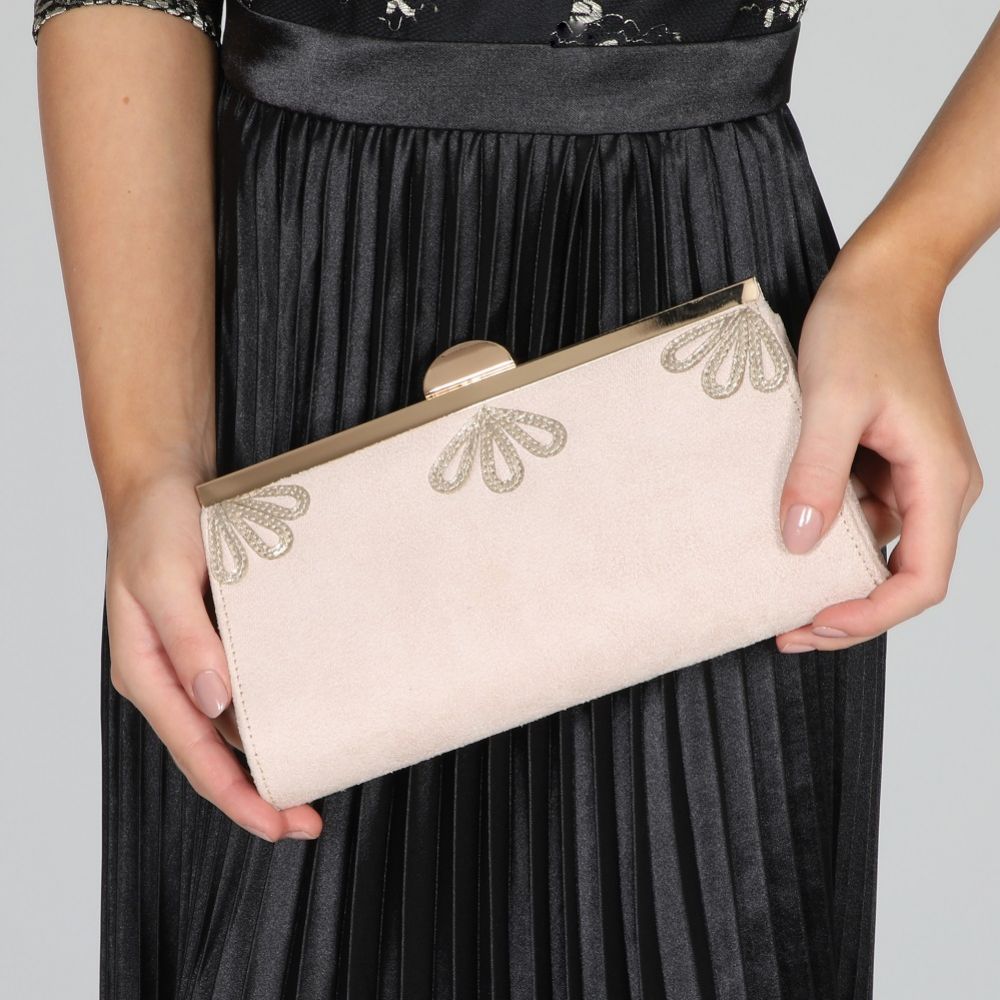 If you are searching for your perfect finishing touch for your bridal look then a little bag is a great option. Ideal for carrying extra bits such as your lipstick for touch-ups or tissues for all the happy tears! There are so many bags to choose from you are bound to find the perfect bag to match your bridal look.
A tip is to look out for elements of your dress, such as lace which you can tie into your bag choice for a continuing theme. Or if you have opted for a colour theme such as pink then this gorgeous pink suede and gold clutch bag will be the perfect companion. The glistening gold touches will catch the spring sun beautifully as well as being brilliantly practical!
Spring Shawl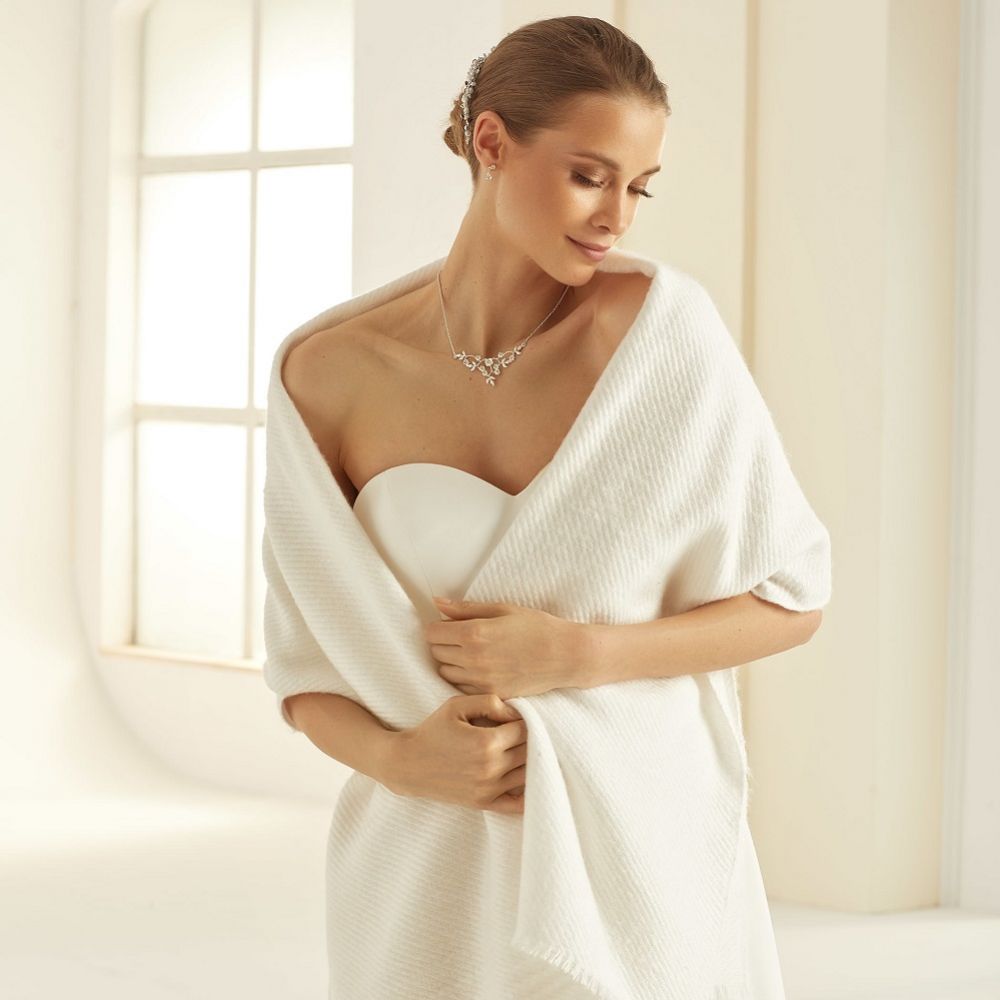 While the spring sun provides a warming glow, it is not the most reliable! So a cover-up may be something to consider. There are many options to suit any bridal style. You can opt for a jacket or even a shrug. A piece we love for the spring wedding season is this ivory knitted shawl, a gorgeous lightweight classic cover-up that will keep you toasty on the cooler spring days. This luxury handmade shawl is crafted from fine knit for a super soft texture and can either be worn around the shoulders or as a scarf! This would also be a great gift to your bridesmaids to keep them warm on your big day!
Fantastic Floral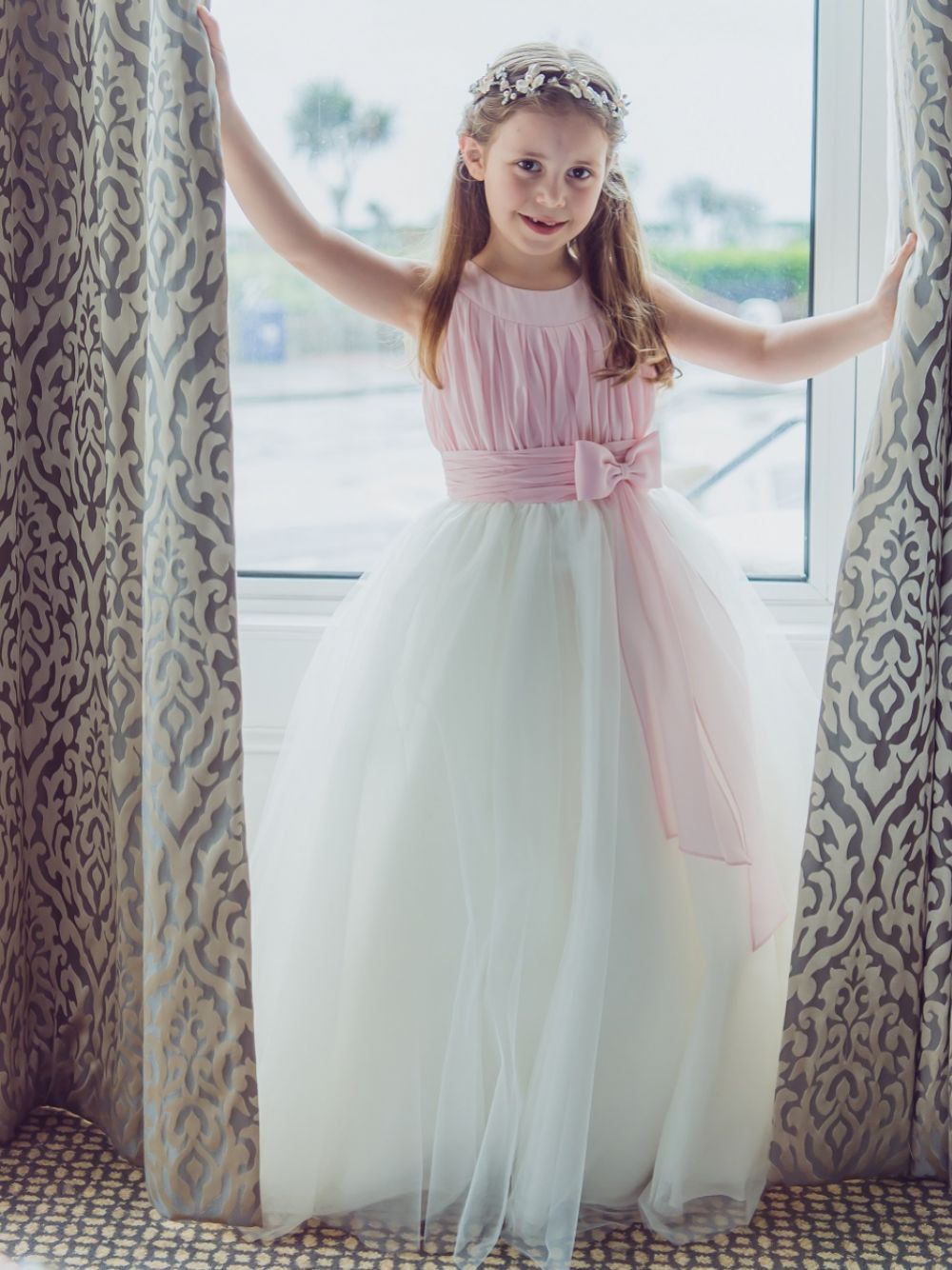 Who can forget the flower girl, especially in spring. This is every little girl's dream where they can feel like a princess and lay stunning colourful petals along the aisle. So make their dreams come true and treat them to a gorgeous dress so they can feel like they are in a fairytale! This beautiful tulle flower girl dress will have anyone feeling like a princess. The dress features a glorious full ivory tulle skirt finished with a fabulously unique asymmetric chiffon bow. Top this outfit off with a flower crown for the cutest spring flower girl look!
Sunny Days Ahead
So, if you are in love with the spring season as we are then what better time to elope. Spring provides a beautiful backdrop of blooming flowers and glorious birdsong. Whether you are opting for an outdoor wedding to embrace the stunning spring natural beauty or have a gorgeous venue planned. You can make the most of this wonderful season by incorporating nature-inspired elements into your spring bridal look, such as flower crowns or by creating a spring-inspired colour palette. Make your special spring day your own and one to remember!
Shop For Your Spring Wedding Here At Lace & Favour
If you have seen something that has caught your eye you can browse at Lace & Favour. If you are still searching for the perfect jewellery or spring cover-up then you can peruse to your hearts content and find the perfect items for you!