Perfect Gifts To Thank Your Bridesmaids
As your big day gets closer, you may be thinking about how you can thank your bridesmaids who have been by your side throughout your friendship and the whole planning process. We get that wedding planning can be stressful and certainly has its ups and downs! However, your wedding is the most beautiful event to share with your loved ones, and importantly it is our loved ones who make our day so special. So, if you are thinking how on earth am I ever going to thank my bridesmaids for everything I have put them through then do not worry, we have got the perfect gifts to help you to say your loved ones!
Bags of Thanks
An idea that we love is gifting your bridesmaids not only something special for the day but an item that they can cherish forever, reminding your loved ones of their important role on your special day. Probably the most practical gift you can offer your bridesmaids is a small pouch to keep items like their phone safe for any candid pictures! We love these navy blue pouches by Katie Loxton which can double up as your 'something blue'! Bridesmaids can then tuck them away as a reminder of your wedding day or act as a beautiful makeup bag!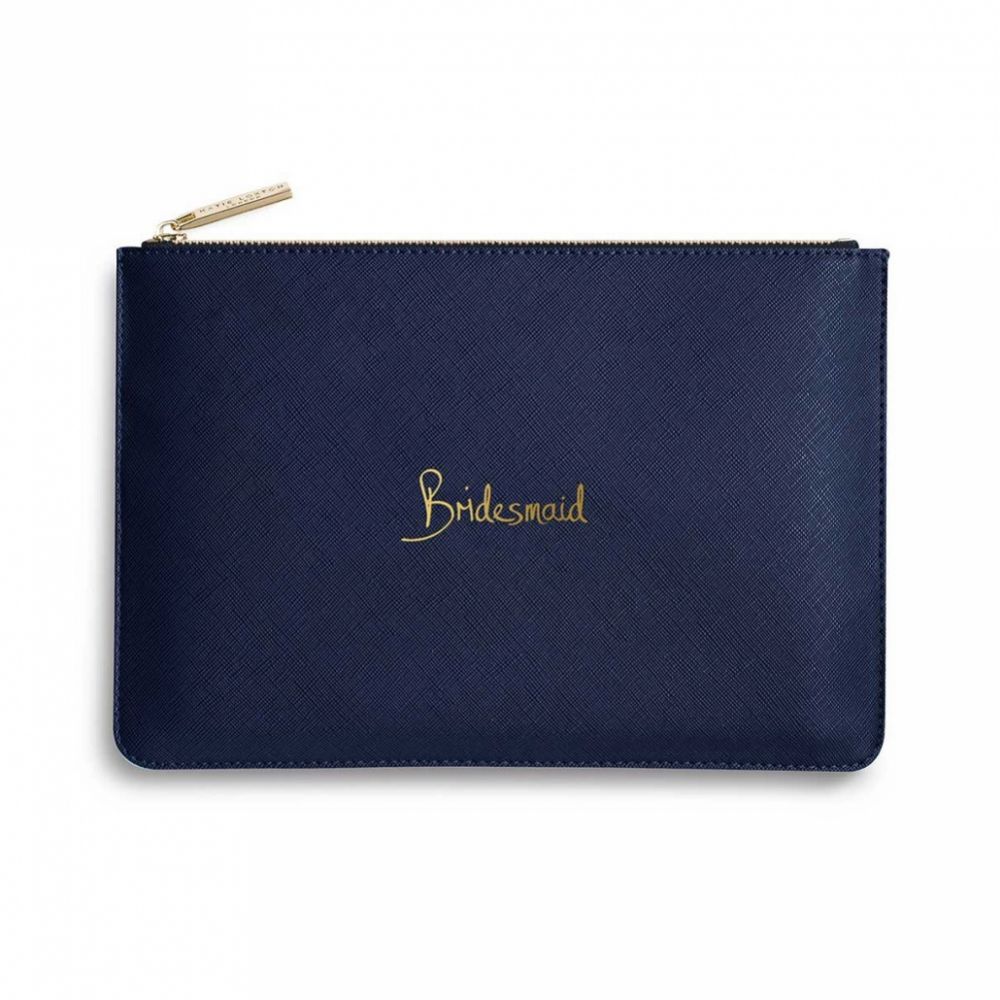 For The Younger Ones
It is a big day for the little ones and with great responsibility comes a great reward! It is a lovely gesture to give a big thank you for their small role as either a bridesmaid or a flower girl. We love the idea of gifting a flower girl a memento of the great job they did! And there is no better way than with a flower crown that they can also be a princess for the day and for many more days! This would also be perfect if you were having a forest-themed wedding!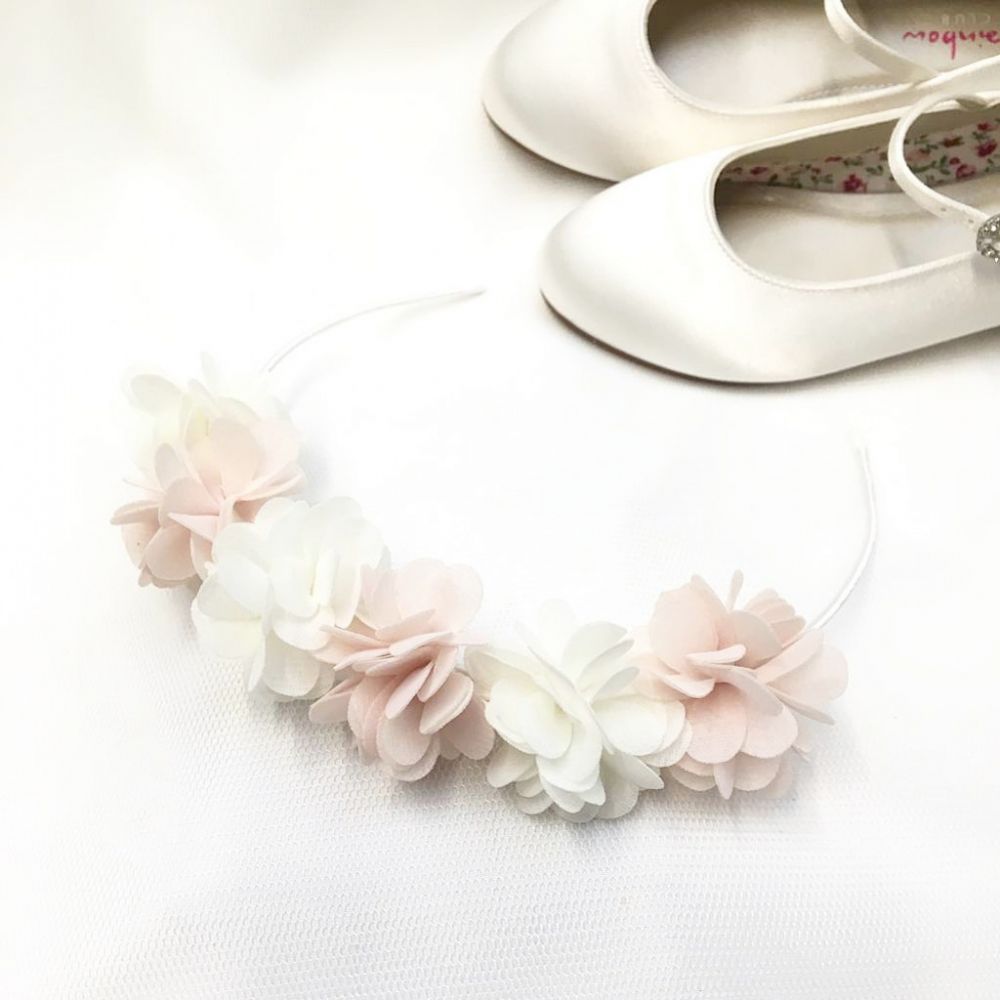 Floral Gifts
All the flowers do not have to stop here, you have arranged the wedding flowers, your bridal bouquet and bridesmaids bouquet and we love the idea of pressing these flowers to provide a beautiful and meaningful reminder of your wedding day. For even more floral felicitations we love floral jewellery to not only complete the bridesmaids look but so that your loved ones and keep a treasured memento of your big day. Such as our beautiful hibiscus porcelain hair pin, this pin is a timeless piece that will serve as a stunning reminder of your classic day.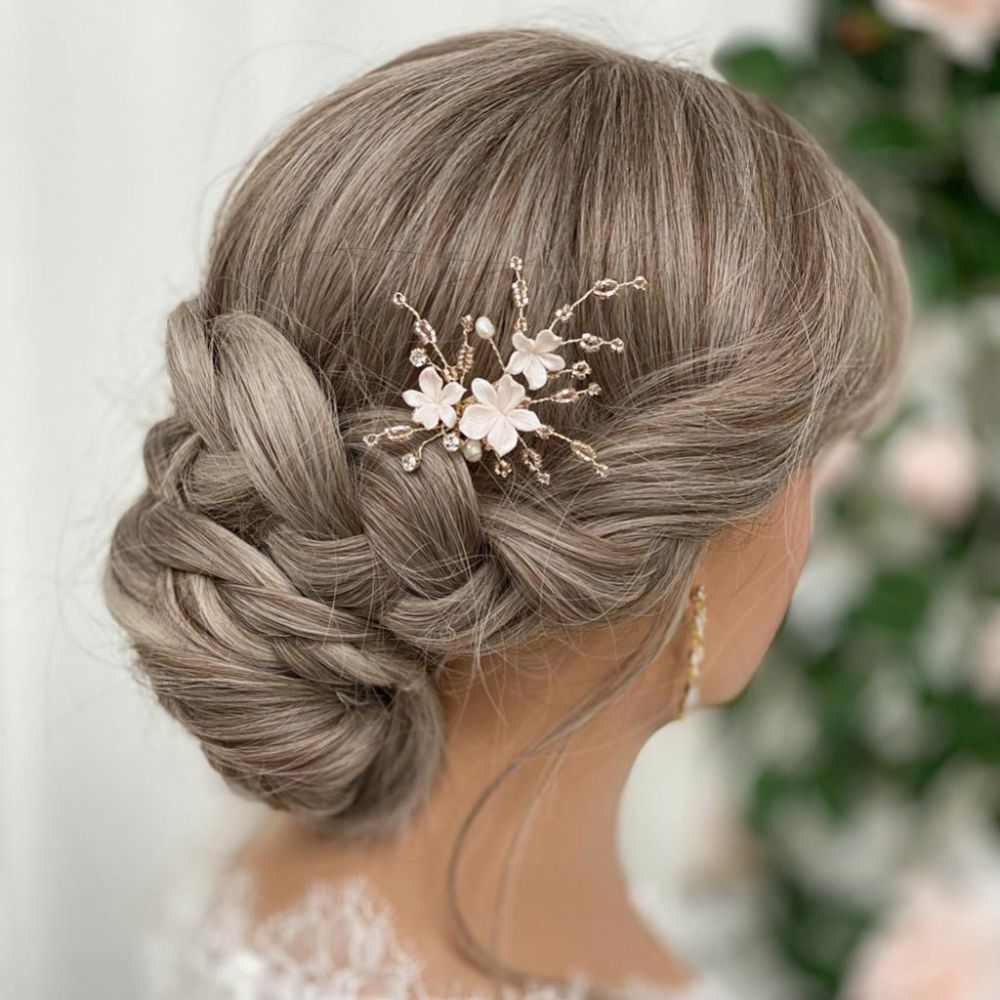 Shed a Tear
Whether it be tears of joy while walking down the aisle or a reminder of all the tears spent over planning. And we cannot forget the tears of happiness and pride from your bridesmaids watching you walk down the aisle. We here at Lace & Favour adore teardrop style jewellery pieces that hold an eternity of elegance within them and hold such a symbolic nature of the pure joy of your wedding day. We love the classic look from these silver crystal teardrop earrings to remind your bridesmaids there was not a dry eye in the house!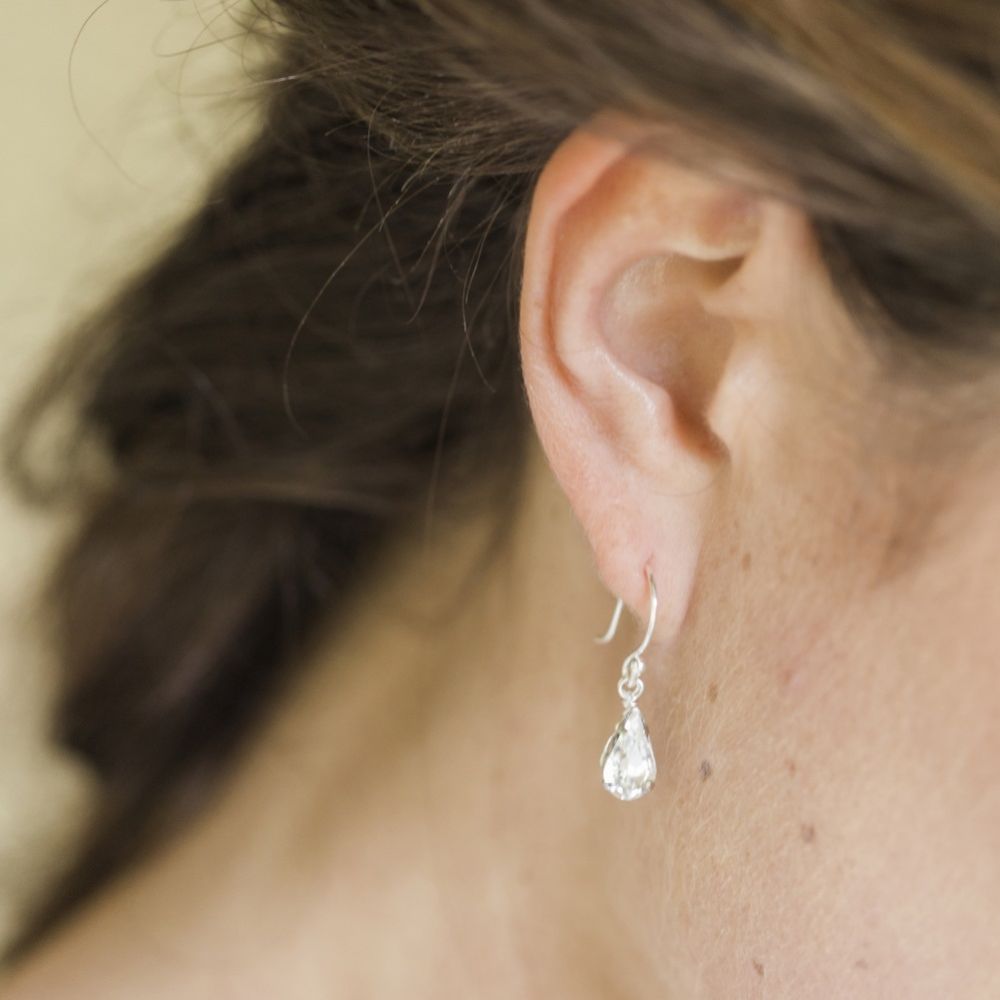 Pearly Presents
If you are going for the classy or retro vibe pearly whites might be the way to go with your bridesmaids gifts. But with so many pearl options out there, where to start? We love hair accessories as they unite each bridesmaids hairstyle, which may differ due to hair length or preferences. And want to add some extra shine to your pearls? These classy crystal and pearl branch hair pins are the perfect addition to your bridesmaid troupe's hairstyles and gifts as a reminder of your day. In this set, you can split the pins between your bridesmaids!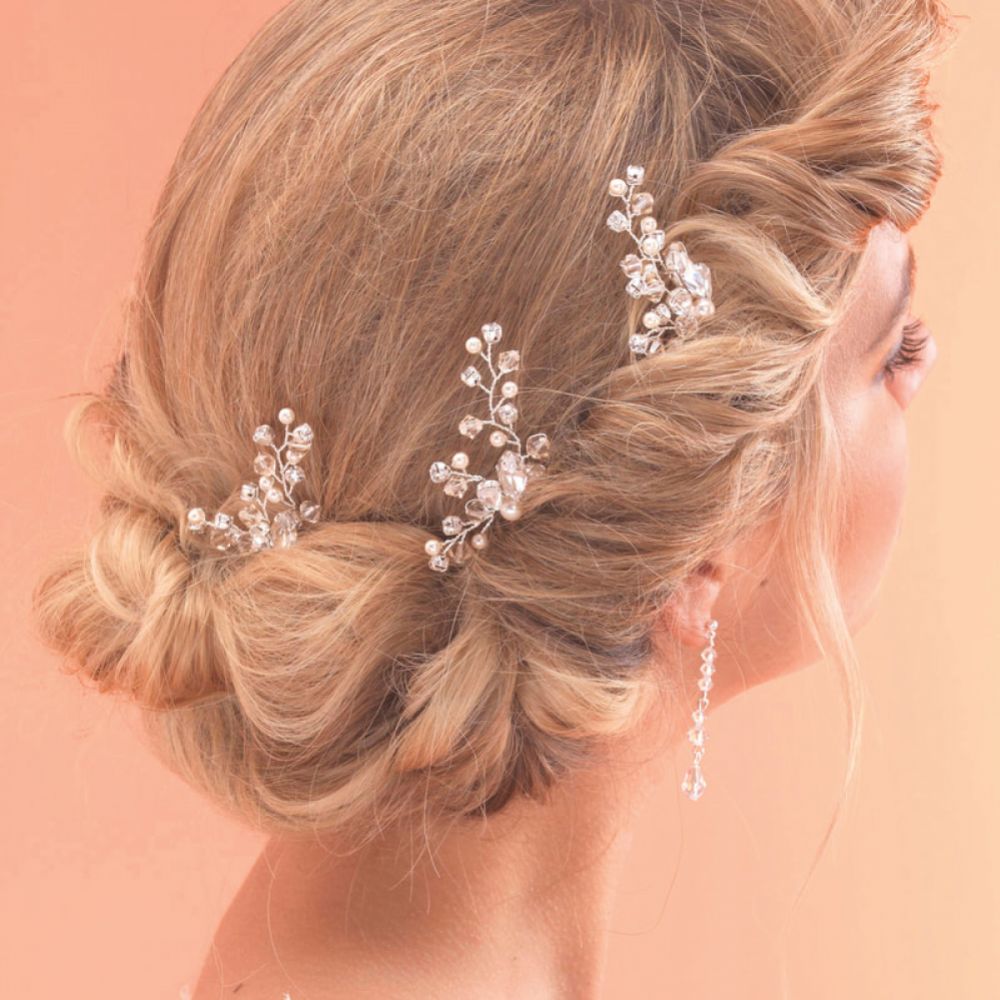 Brace Yourself
Get your bridesmaids equipped for the big day by gifting them stunning bracelets which will serve them throughout your wedding day and can be re-worn many many times! This chic cubic zirconia bracelet is the perfect gift for your bridesmaids and is fully adjustable to any wrist size! And if silver is not in your colour theme, these bracelets are also available in gold and also the very trendy rose gold!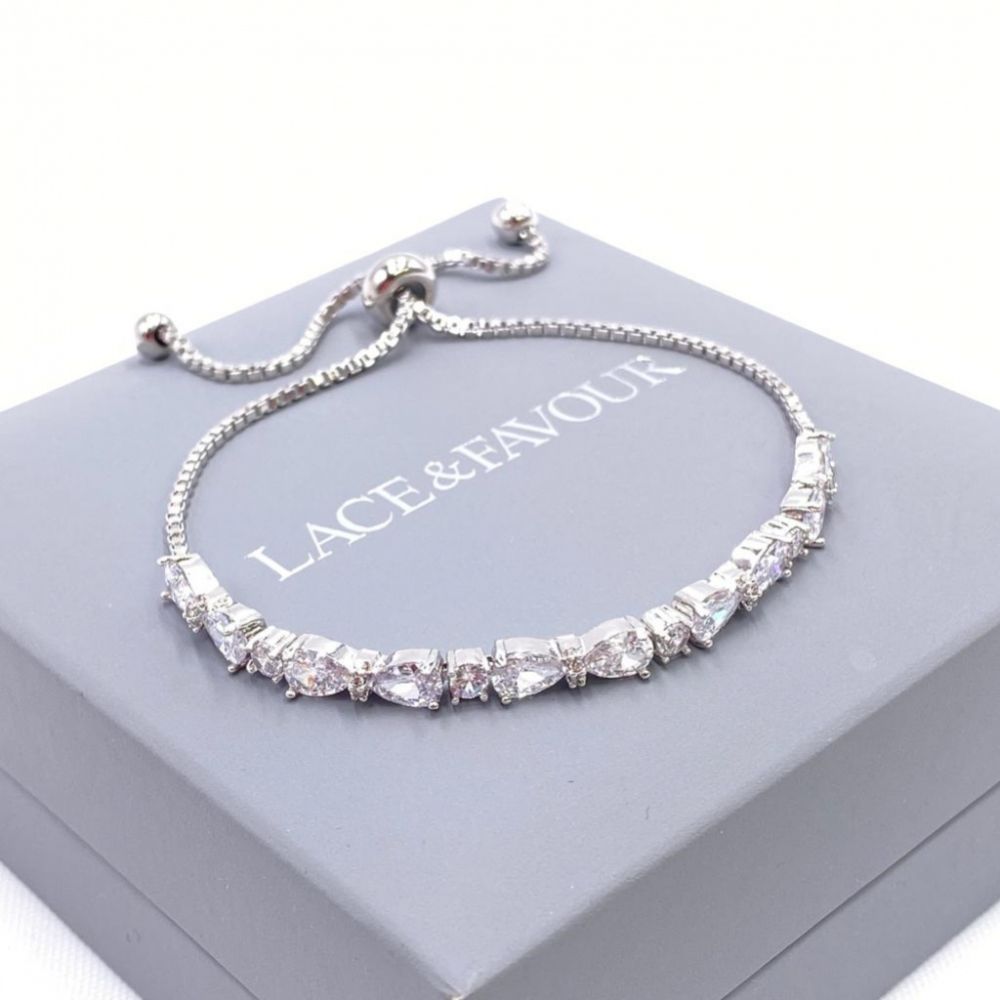 Wrapped Up In Love
Make perfect wedding memories last forever with a gift they can always treasure! Beautifully gift wrapped in a lovely box, this special bridesmaid scarf by Katie Loxton is lightweight, silky, and subtly textured with a pale pink hue. The perfect cover-up for the wedding day and every day after!

Gorgeous Jewellery Sets
Our beautifully crafted wedding jewellery sets are a truly exquisite choice for any style. Designed to match our range of bridal hair accessories, these beautiful sets will add the perfect finishing touch to your squads look. With a range of styles on offer, including sets that have been handmade with Swarovski crystals and vintage-inspired sets adorned with luminous pearls, we are certain you will fall in love with our beautiful collection. A firm favourite of ours is this elegant rose gold crystal jewellery set by Ivory and Co. Made up of dainty light-catching teardrop crystals edged with tiny pave set stones and encased solitaire crystals, this timeless set is a beautiful complement to both vintage-inspired and classic looks.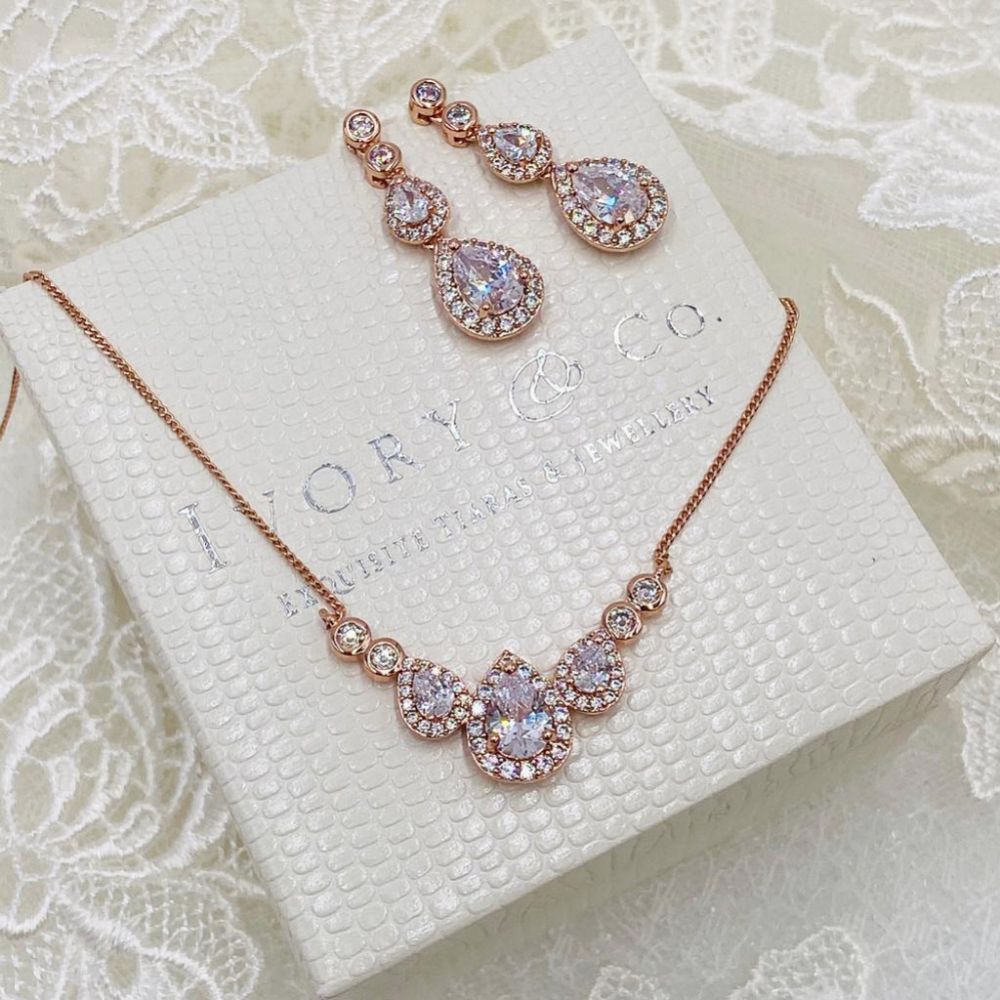 Leave Your Mark
We hope we have helped you find your perfect gift for your loyal bridesmaids who have been by your side every step of the way. We know how hard they have worked and how important it is to cherish their friendship and devotion. That is why these gifts are perfect for summing up all that they mean to you and serve as a reminder of your gratitude and love for them. So, these gifts are beautiful ways for you and your day to leave its mark, pardon the pun - we could not resist! We hope that you and your bridesmaids have the most incredible time and a day to remember!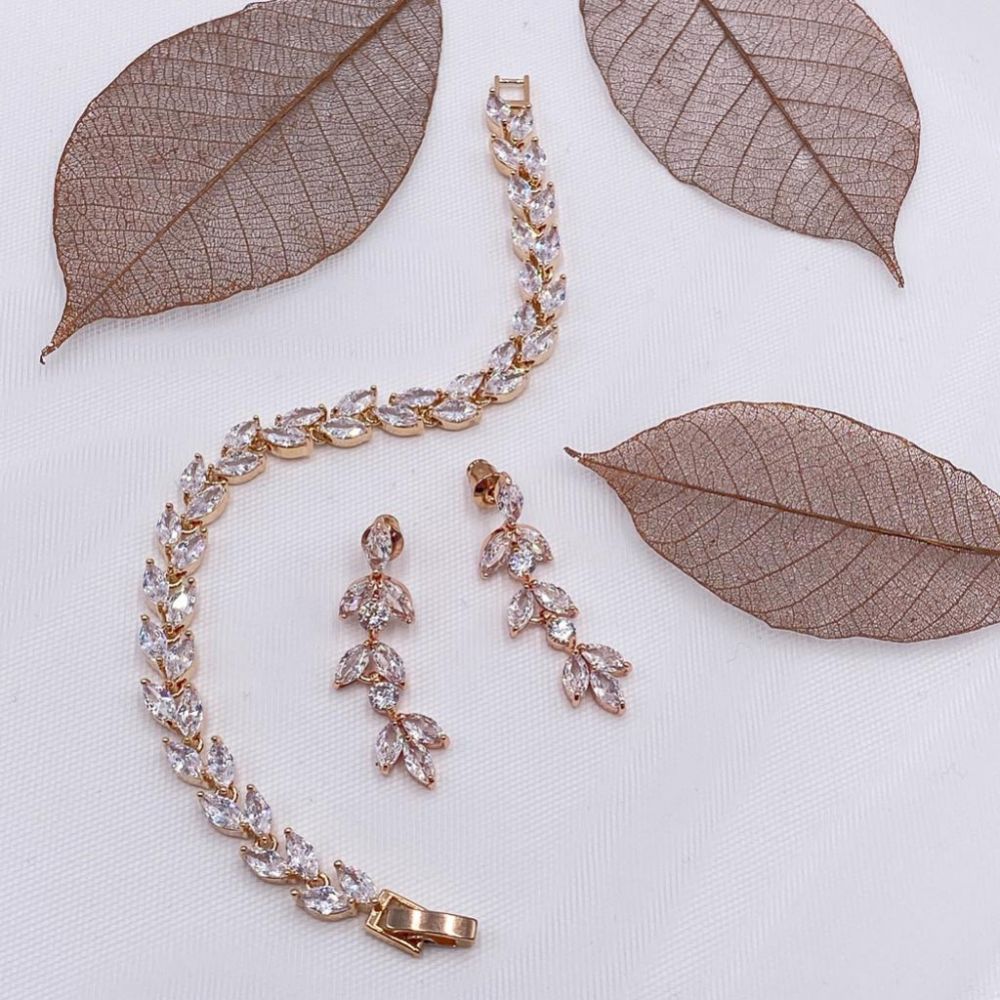 Shop at Lace and Favour
You can shop your bridesmaids gifts here at Lace & Favour where we understand the importance of all your loved ones at your side. So, whether you are looking for bracelets, bags, or hair accessories, we have a vast array of gifts to suit any wedding style or theme!