Head Over Heels - Harriet Wilde Shoes
5 Reasons To Fall Head Over Heels For Harriet Wilde Shoes
We are thrilled to announce the addition of the fabulous Harriet Wilde designer wedding shoes to our extensive range of bridal accessories.
Harriet Wilde is a luxury London footwear label that was established in 2008 by designer, Ruth Shaw. Renowned for her signature designs, Ruth puts all of her passion for wedding shoes into creating beautifully unique, vintage-inspired footwear. The signature heel embellishments come in a choice of classic silver or lavish gold, in various intricate floral designs. Our sales team here were extremely excited at the arrival of this stunning new brand and the styles featured at our studio have been well received by our brides to be.

Beautifully Handcrafted
Harriet Wilde shoes are beautifully handcrafted in Europe from the finest duchess silk satin, luxury lace and soft kid leather, ensuring exquisite quality and wear-all-day comfort. Each pair is finished with natural leather soles with a personal message from Harriet herself. This adds the most beautiful touch and makes these luxury shoes extra special. The Harriet Wilde collection ranges from stylish platforms, floral-inspired sandals, classic courts and gorgeous lace booties. Brides are pleased to discover that all satin shoes can be dyed after the wedding, which means the shoes can be lovingly worn again and again.

The Prettiest Peonies
Featured here are the super stunning 'Peony' shoes in glorious gold. These bohemian floral sandals feature the prettiest peonies, laser cut into luxurious champagne gold leather and topped with gorgeous ribbon ties. Peony comes in a choice of two heel heights in either ivory, gold or even blue, giving you that all important 'something blue' with a difference. Why not call in to our studio and try this best selling style today?

Harriet Wilde Bespoke Service
All the heel adornments are embellished by hand in the Harriet Wilde London studio, therefore it is possible to accommodate bespoke requests, allowing you to customise the shoes to your individual requirements. How cool is that? The shoes you wear on your wedding day will be as unique as you are! If you wish to talk through your ideas, then be sure to call our sales team today.

Massive Selection
Many brides have been surprised and delighted to discover our massive collection of wedding and occasion shoes. At Lace & Favour we stock the very best in fabulous designs from Harriet Wilde, Rainbow Club, Benjamin Adams and Pink Paradox London. All these wonderful shoes are available in store and online, providing the ultimate in choice and luxury. Our customers regularly comment that we have the biggest range of wedding and occasion shoes for miles – more than can be found in Tunbridge Wells, Lakeside Shopping Centre and Blue Water!

Capture The Moments
Lastly, if you've bought a pair of exquisite wedding shoes, make sure your photographer captures them! Whether it's as a still life shot or on your feet during the wedding, beautiful professional images will show off your shoes in all their glory.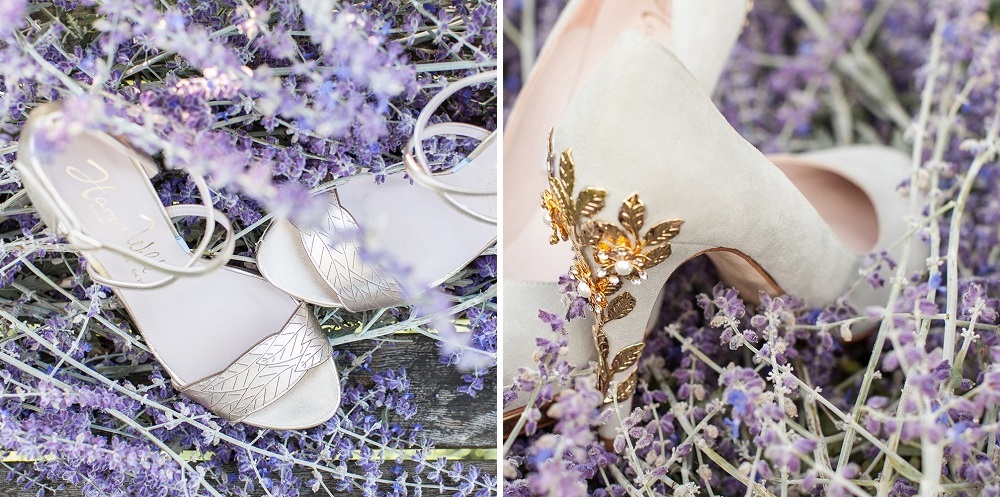 So for brides searching for shoes a little out of the ordinary, shop the Harriet Wilde collection today. We guarantee every bride-to-be will fall head over heels with a pair of Harriet Wilde shoes.
Love Amy x