Lace & Favour's Guide to Being a Brilliant Bridesmaid
From emotional support to practical assistance, the job of a bridesmaid starts long before the big day. But, as a member of the coveted bridal party, what is really expected of you in the wedding planning stakes? At Lace & Favour, we've put together some dos and don'ts to help make sure that you excel at being a brilliant bridesmaid.
DO… Offer advice
Weddings come with a multitude of things to organise, right down to tiny little details such as the groomsmen's shoes – so don't be afraid to help to take some of the pressure off the bride by offering advice when it comes to bridal accessories, wedding shoes or wedding favours. Just remember not to be too pushy; it's the bride's day, so if she says "no", don't press the issue.
DON'T… Moan
Whilst being a bridesmaid for your friend is a huge honour, it can often have its less exciting aspects. Whether you're not completely thrilled with the style of bridesmaid dress, or you have to get up extra-early for a fitting, remember that this is the bride's special day and your job is to help things run smoothly for her – so, that means absolutely no complaining unless the bride complains first!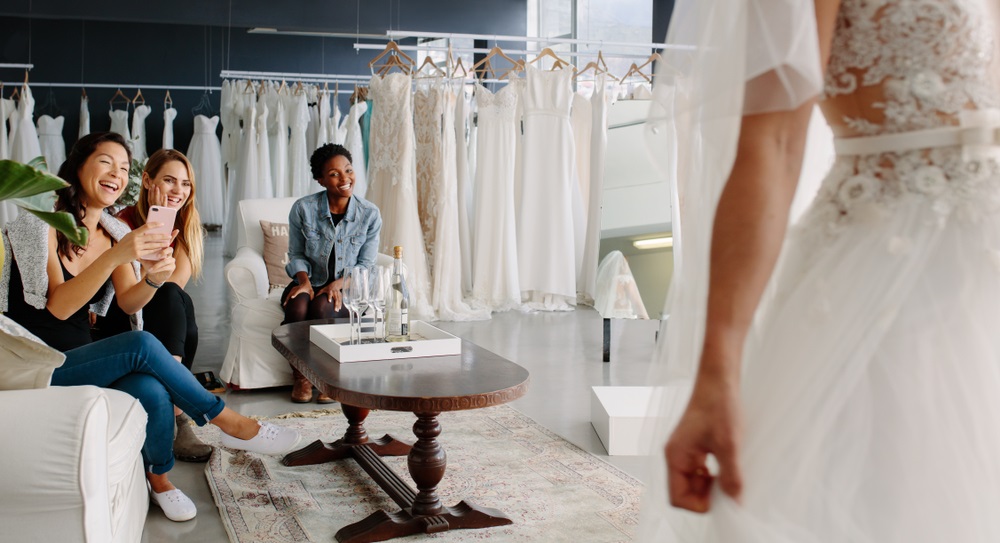 DO… Plan the hen 'do
Whilst, in theory, planning the hen party sounds like fun, it's often one of the most tedious jobs, simply because it involves fitting around so many people's diaries. Even just finding a date that works for the whole bridal party can be a challenge, but the most important thing is that the bride doesn't have to worry. So, make sure you keep any frustrations or disagreements while planning the hen 'do well-hidden from her so she can finally relax and enjoy the event.
DON'T… Get too carried away
Hen parties always come with connotations of strippers and matching t-shirts, but before you get too carried away with your planning, make sure you ask the bride what her ideal celebration entails. Whilst a drunken jaunt abroad might be the perfect choice for you, the bride might prefer something a little more low-key or economically viable for everyone she'd like to attend.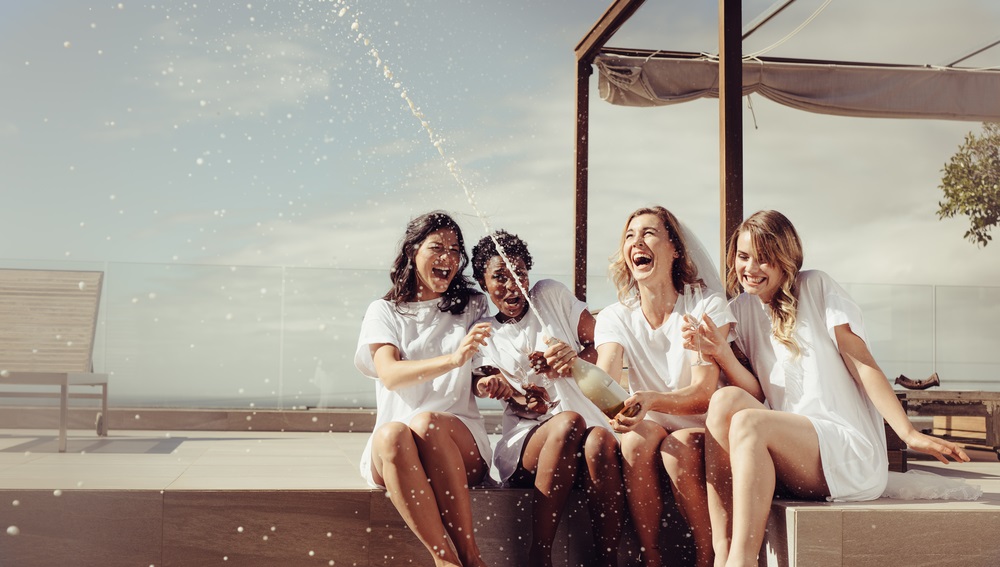 DO… Be ready for emergencies
From accidental spills to tears of joy, make sure you keep some emergency supplies; such as tissues, baby wipes and blister plasters, on hand for the big day itself. Our collection of beautiful wedding clutch bags come in a range of colours and sizes to make sure you can find one to suit you dress and hold all those wedding day essentials for the bride.
DON'T… Forget to have fun
Of course, all wedding comes with their own set of frustrations, worries and dilemmas, but remember that this is an exciting time for both the bride and bridesmaids! So, be sure to enjoy all of the wedding activities and parties and try not to take anything too seriously. Whilst every bride wants her wedding to be perfect, things don't always go to plan, so it's your job to make sure she has fun rather than stressing out.