One For All The Winter Bridesmaids
If you are planning for a perfect winter wedding to always remember. Then you cannot forget the integral role your bridesmaids play in making your wedding day the best it can be. So, treat your bridesmaids to a day of luxury and spoil them with a stunning dress, some jaw-dropping jewellery and fancy footwear. And because it is the winter season, a gorgeous cover-up for each bridesmaid to keep them warm all day and night is essential. If you are all looking good and feeling comfortable, then you are feeling good.

Not to mention the photos that will last a lifetime! Your wedding day is a great chance to show your appreciation to all your friends and a massive thank you for all their help with your big day! All your gifts will be beautiful mementos for all of your bridesmaids to keep and rewear for many occasions to come. An idea that we love is wearing the same jewellery to each of your friend's weddings to bring all your big days together, leaving you all with the most special memento and tying all your weddings together!
Have It Your Way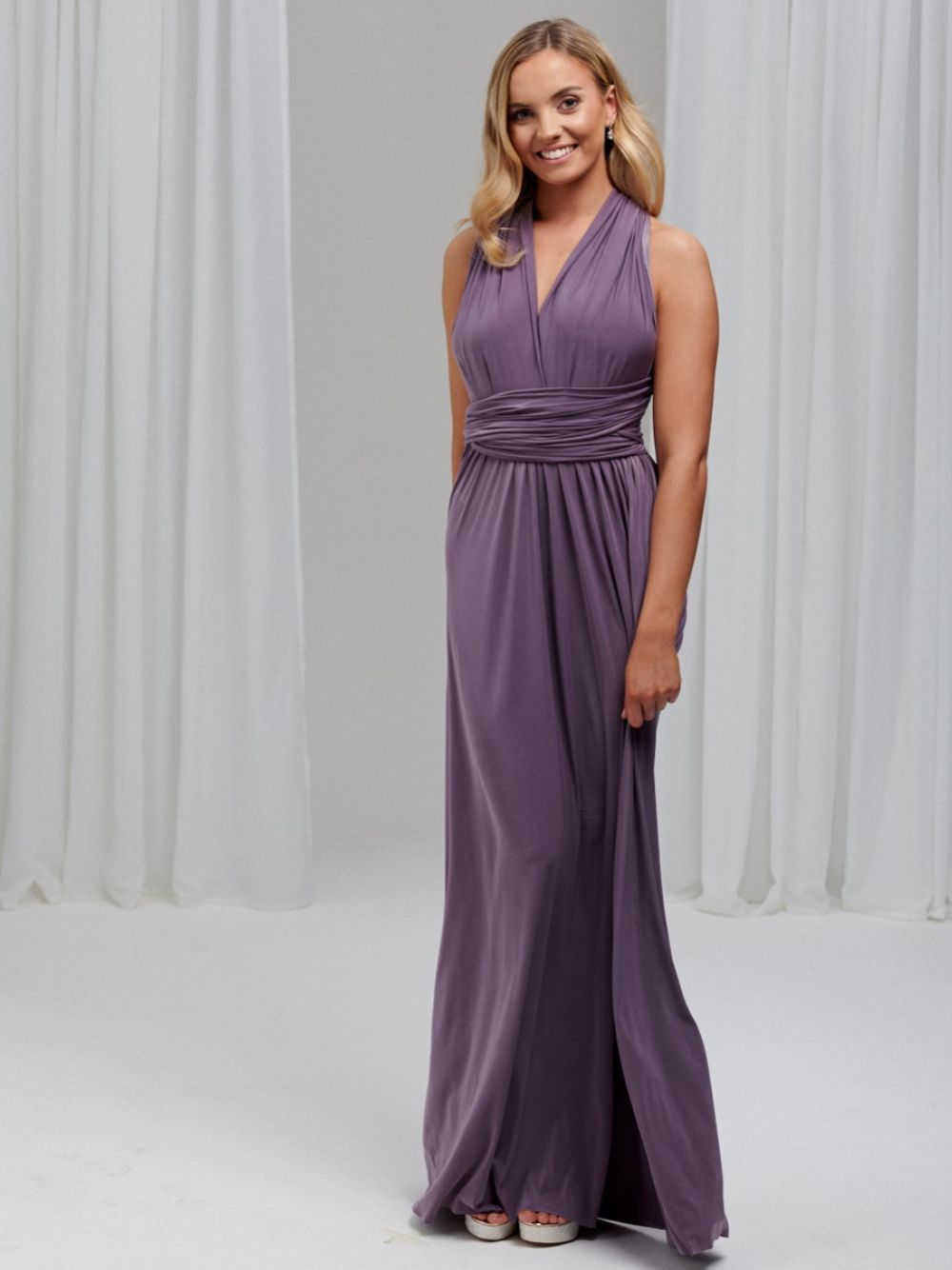 Even though you want your bridesmaids to be coordinated, it is important to embrace their individual style. And multiway dresses are a great way to do this. While each dress matches, it offers your bridesmaids the chance to fashion the dress according to their own style. We love this beautiful mauve multiway bridesmaids dress which can be styled in countless ways to flatter any bridesmaid! This gorgeous dress is handmade from a super soft stretch fabric for extra comfort. And the dress comes in a variety of colours to match any colour theme!
Jumping For Joy
If your bridesmaids tend to feel the cold then maybe a dress is not the right option, even with a cover-up! An up and coming bridesmaids style that we love are jumpsuits, classy and warmer touch to any wedding. Also, a great choice if one of your bridesmaids prefers to not wear dresses. A jumpsuit will also be perfectly accompanied by a comfy cover-up. And just because a bridesmaid does not fancy a dress, they do not have to sacrifice any femininity. Perfectly illustrated by this glamorous backless pleated jumpsuit which even comes with pockets!
Gorgeously Green

You may be undecided on a colour theme so let us introduce you to a classic. A green tone makes for a luxurious winter wedding colour palette. Especially if you are planning on a forest winter wedding venue, deck your bridesmaids in elegant olive green dresses and make your winter fairytale weddings come true! The olive green is also a stunning colour option for your bridal bouquet. And if you are lucky enough to have snow, the olive green will look even more striking! We love this olive green multiway dress which can be styled to any bridesmaid.

Snowy Sandals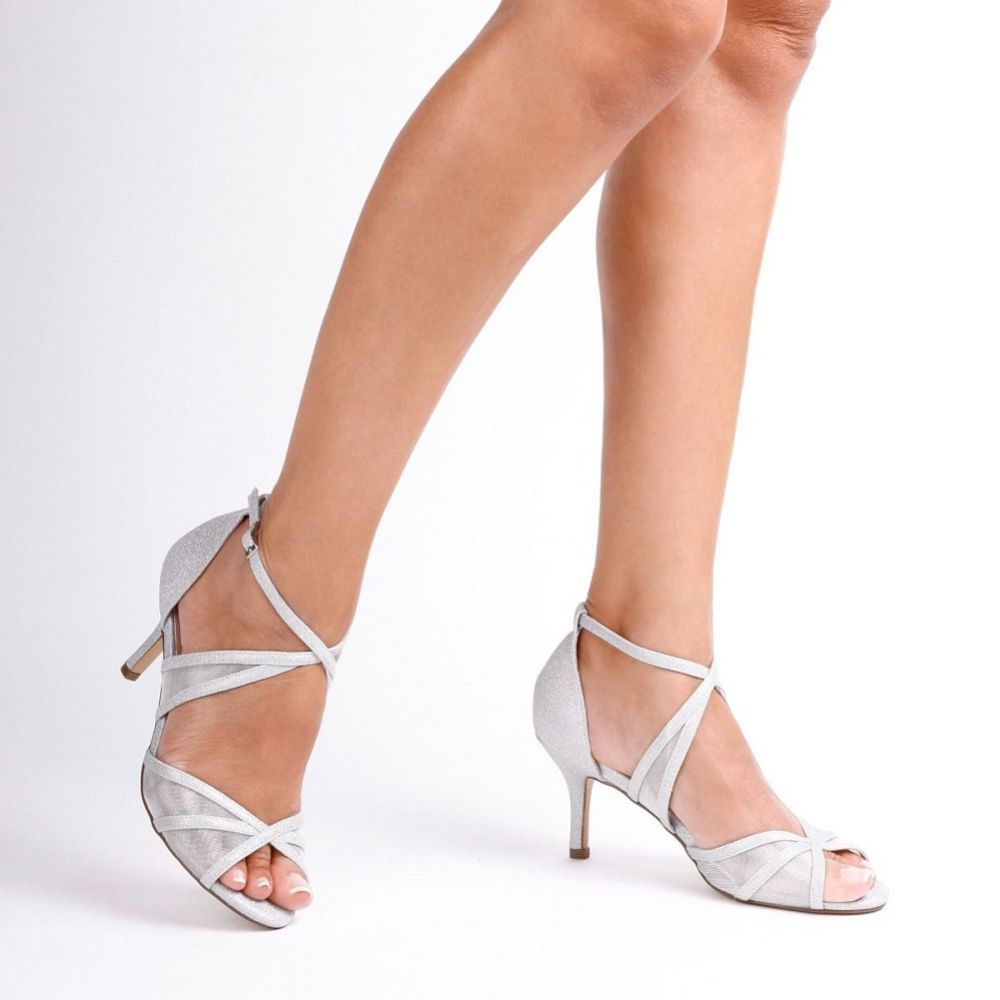 Once you have chosen your perfect pair of shoes for your wedding day, time to search for the perfect shoes for your bridesmaids. You can either opt for all matching shoes or allow your bridesmaids to choose their own for a mismatch style which is very boho chic! But if we are choosing for the winter wedding season then we have a firm favourite. The sparkly mid heel sandal is the perfect choice for a snowy winter day, the silver glitter will dazzle in the winter sun! The comfortable 7cm heel would also be suitable for an outdoor venue, but do not forget your heel stoppers!
Wrapping Up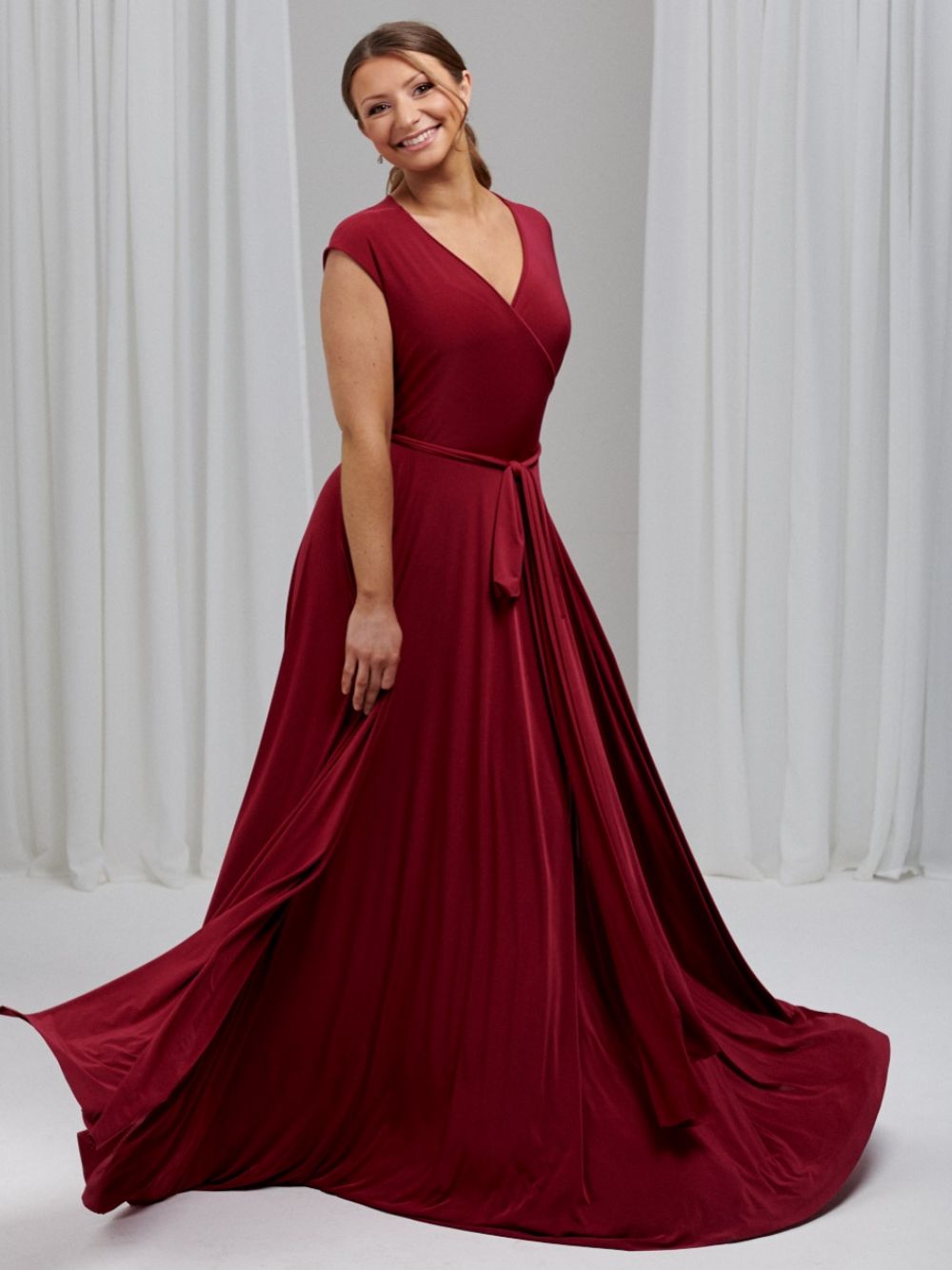 If you have your colour theme down then you are on to deciding what style of dress you want for your bridesmaids. One that we love, especially while nearing the Christmas season, is the classic wrap dress. Let us introduce you to one of your favourites, this stunning Only Way Cap Sleeve Wrap Bridesmaid Dress. This gorgeous dress is crafted in silk touch jersey and can be worn in two ways.
Your bridesmaids can wrap at the back for a striking slash neckline, or cross wrap if a v neck is their style! Seen here in a captivating red colour, which is perfect for a winter wedding. This colour would be perfectly matched by incorporating holly into your wedding flowers or even just bridesmaids flowers! This would be a cunning combination that would wow all your loved ones!
Showstopper Sequins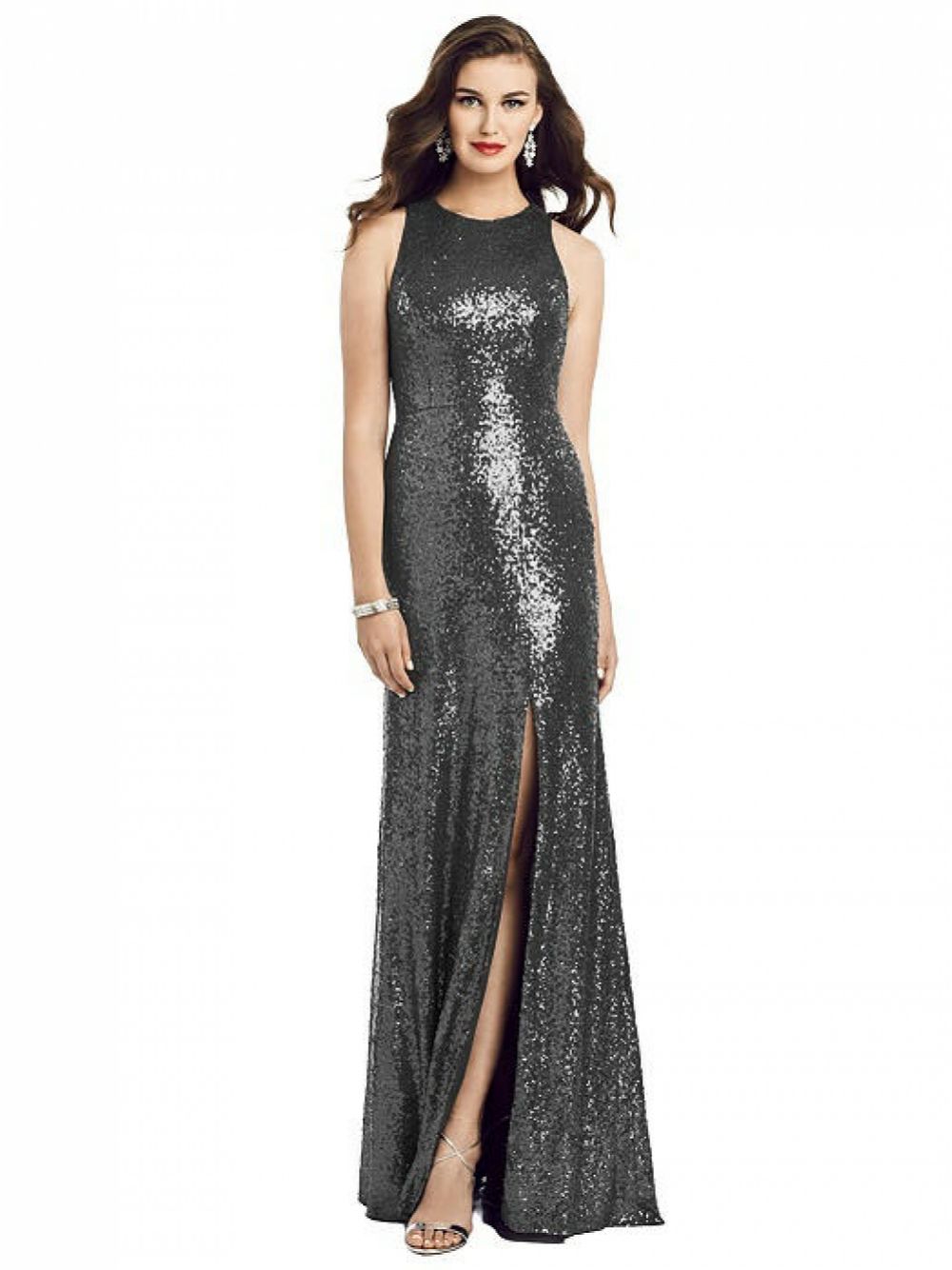 The perfect choice for a groovy bunch of bridesmaids is sequins, goes without saying! Add dazzle and glamour which will catch the ethereal low winter sun and the disco ball! There is no dress that is more made for a vibrant group of bridesmaids than a stunning sequin number! And what better dress to do it in than this long sequin sleeveless gown. Although be prepared for your bridesmaids to steal the show when it comes to the dancefloor!
Combing For Glory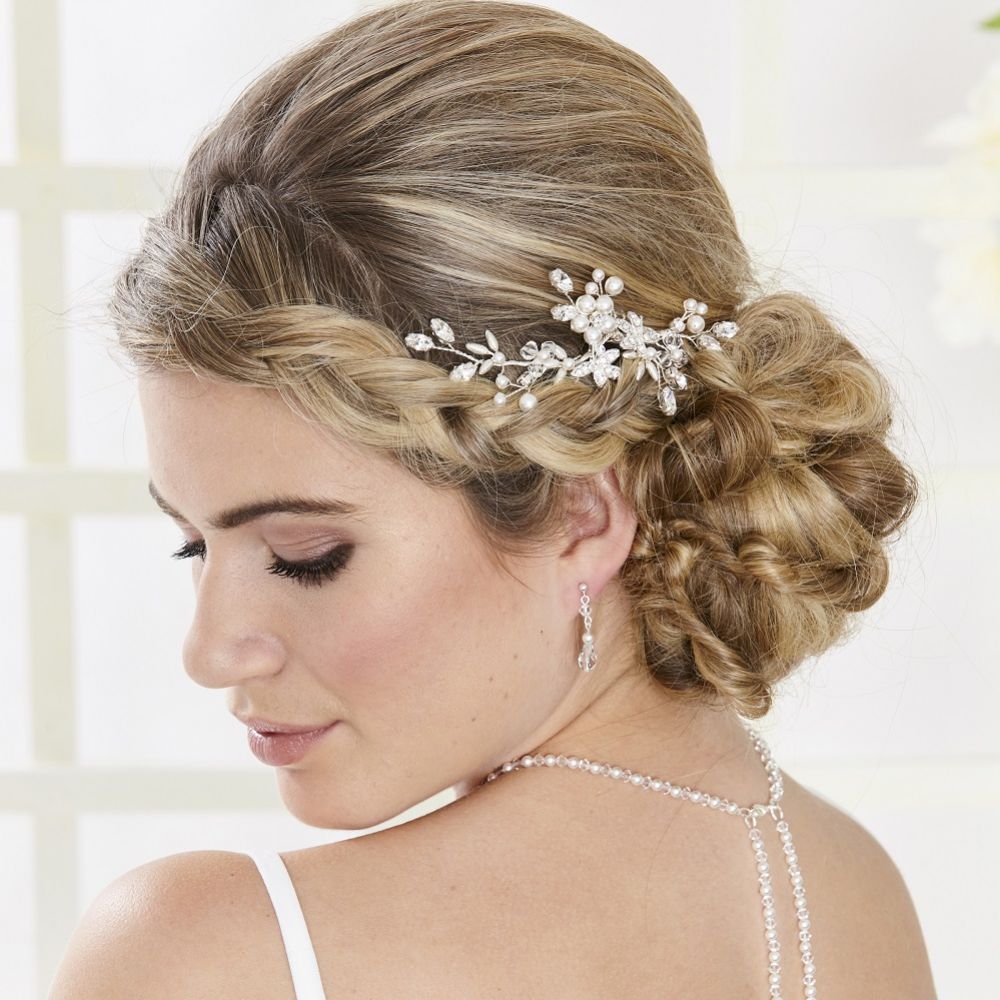 Now let's get down to the accessories. You can give your bridesmaids free rein and allow them to incorporate their own accessories within your colour theme. Or if you are an all matching kind of person then we have the perfect hair combs for your coordinated day! Hair combs can be a must have for a winter wedding as you cannot rely on the elements. So the hair comb can keep your bridesmaids' hair in glamorous updos that stays in place all day and all night! For a winter wedding look, we love this floral hair comb. This icy floral look will bring together any winter wedding bridesmaid look!
Sold On Rose Gold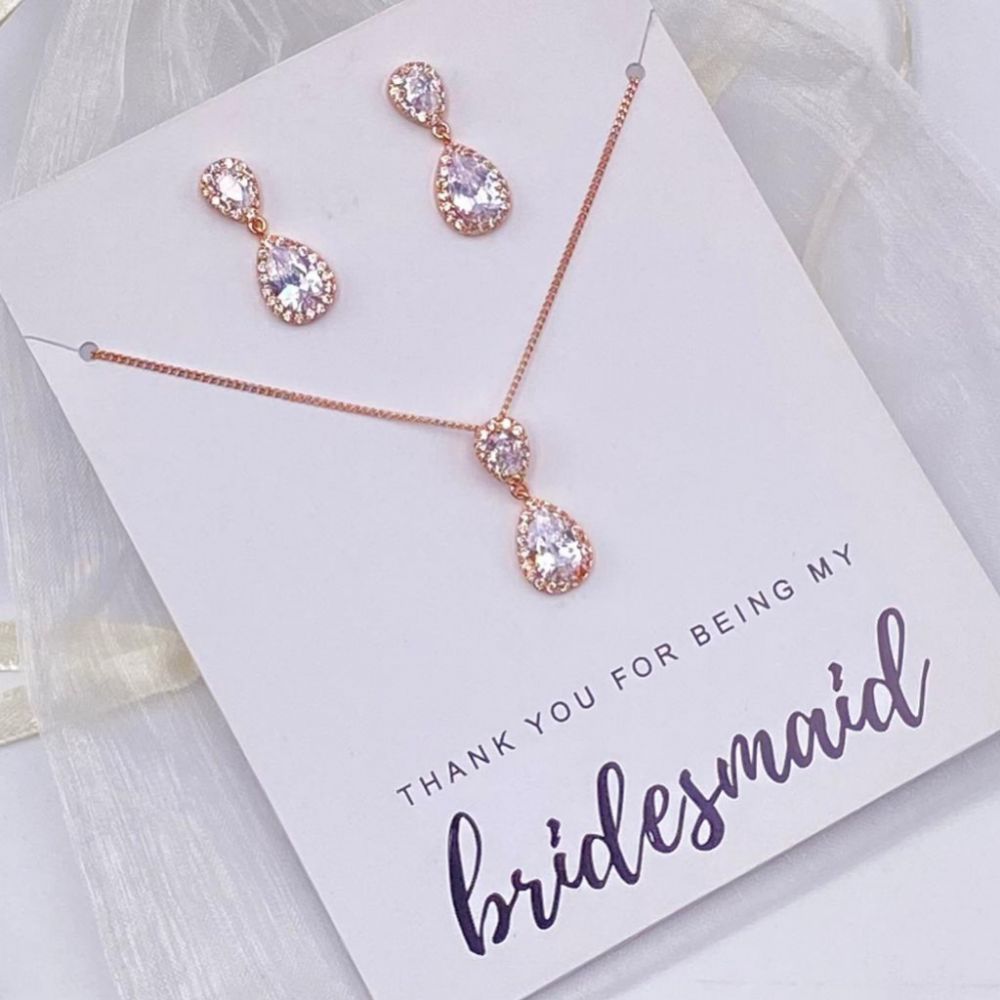 Any outfit would be lost without the perfect jewellery, let alone your bridesmaids! And for a modern winter wedding, we love a rose gold jewellery theme. This adds a gorgeous delicate warm tone to any look. This would also be a great chance to have something matching with your bridesmaids. Jewellery is also the perfect opportunity to treat your bridesmaids to a luxury gift. The 'Thank You For Being My Bridesmaid' rose gold crystal jewellery set is a great choice for a gift! The beautiful cubic zirconia jewellery is a thank you that will last a lifetime!
Cute Cover-Ups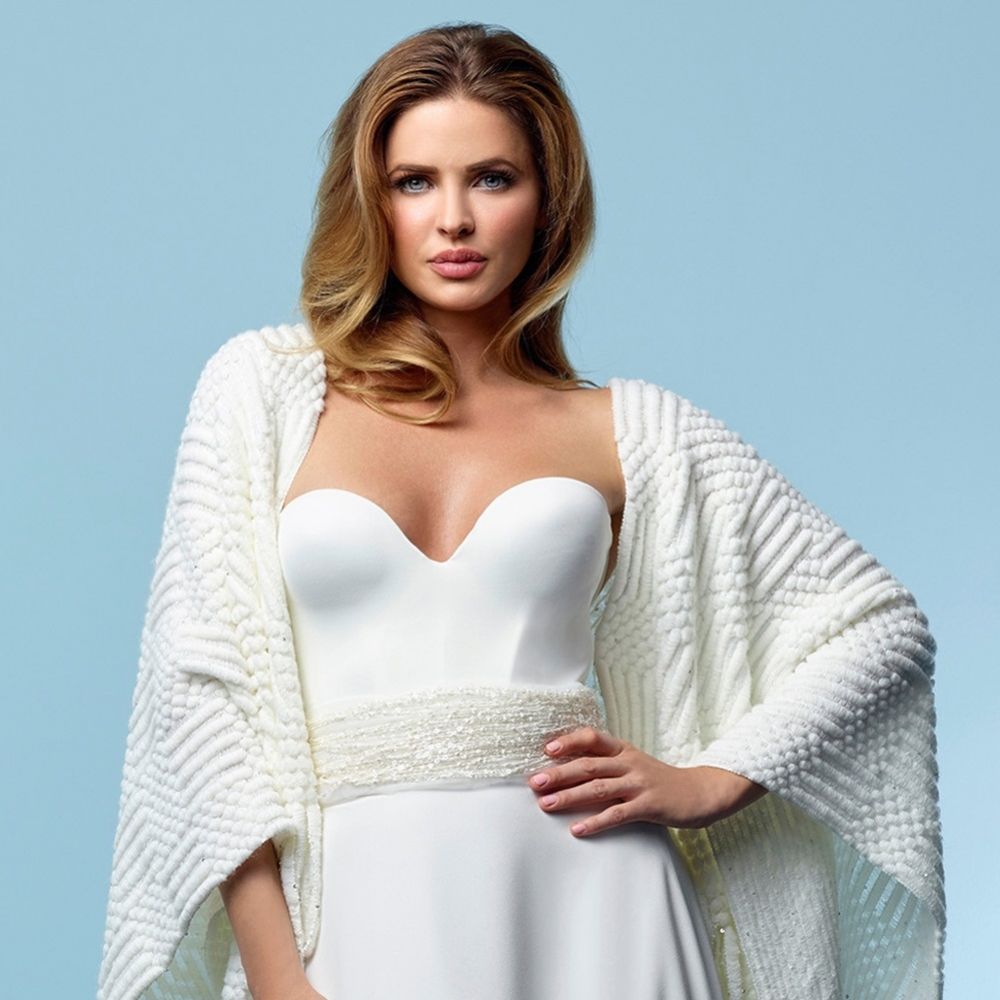 The last thing you want your bridesmaids to be worrying about is feeling the cold so wrap them up in a cosy cover-up to keep them warm and comfortable. There are so many options out there to match any wedding theme or colour theme.
You could even let your bridesmaids pick their own cover-ups to match their own individual style. And cover-ups are an absolute necessity if you are tying the knot at an outdoor venue! Keep warm in style with the divine knitted wedding shawl, this gorgeous chunky knit will keep your bridesmaids snug in the cold winter elements. The shawl is decorated with silver sequins which creates a beautiful shimmer.
Stylish Shrugs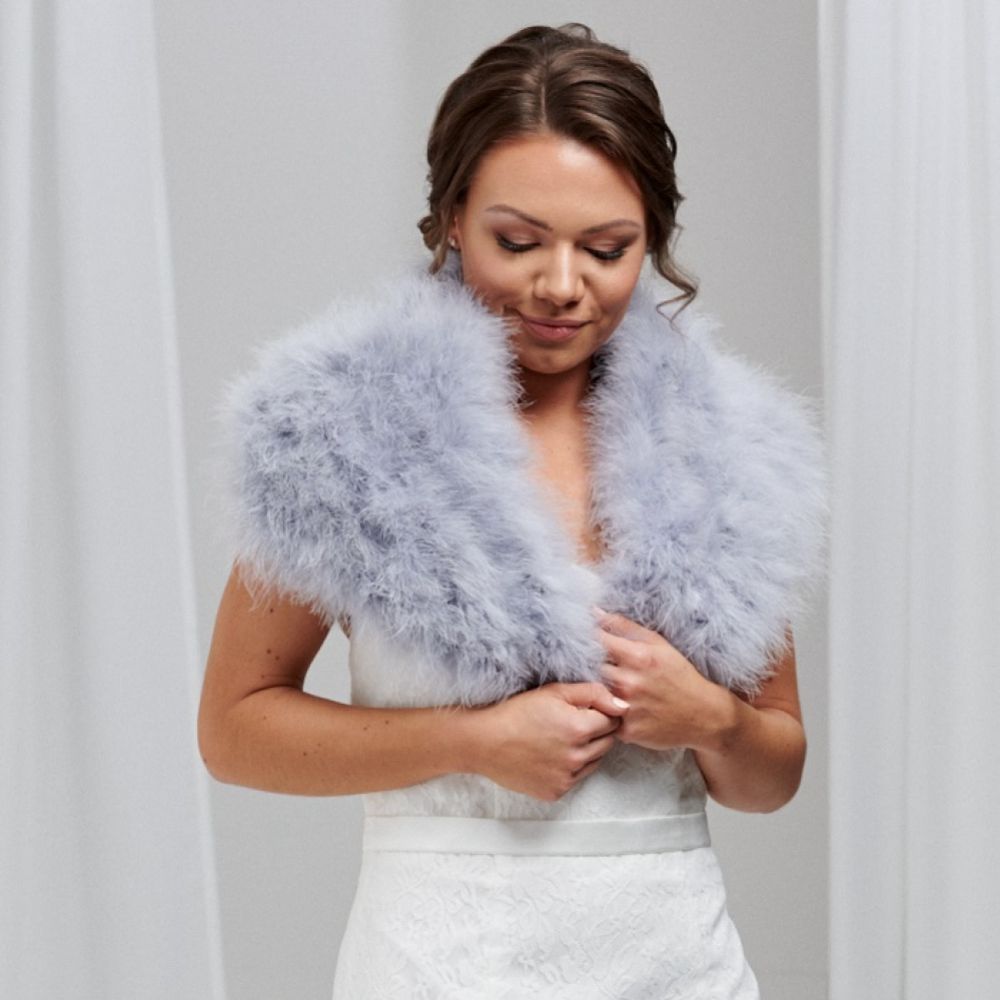 Cold winter weather? Your bridesmaids can shrug it off in fabulous shrugs which will keep them cosy at all times! The options for shrugs are endless and can fit into any wedding theme. A style that we love is stoles, with ooze glamour and class. And if you are all about that timeless elegance then we recommend opting for feather stoles. Not only keeping your bridesmaids warm but keeping them stylish! We love this silver-grey feather stole which would be the perfect addition to any snowy winter day! Crafted of luxurious marabou feathers, this stole is every bridesmaid's winter wedding dream come true!
Final Touch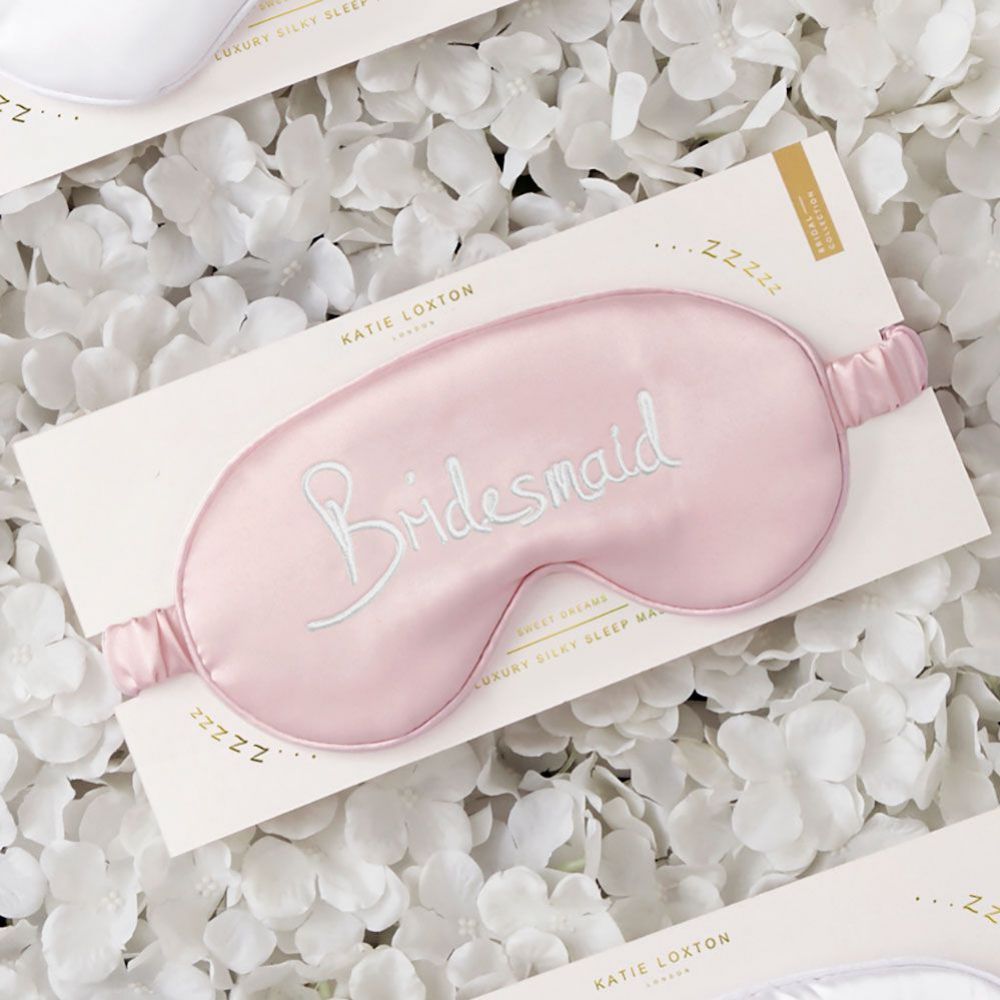 If you want to spoil your brilliant bridesmaids even more, then you could arrange a gorgeous gift to present them on the big day as a thank you for all that they have done! A classic gift for bridesmaids on your wedding day is jewellery which acts as a beautiful keepsake of your special day. We also love the idea of gifting bridesmaids embroidered clutch bags which they can use for many more days to come! Or a lovely idea if you are spending the nerve-wracking wedding eve with your bridesmaids then embroidered eye masks are a perfect unique gift.
It's Showtime
Now all that is covered you can get down to planning your perfect fairytale winter wedding day. Pull out all the stops for your bridesmaids to show your appreciation to your loved ones and create beautiful mementos. Not to mention all the stunning photos from the big day! So, whether you are planning for an outdoor venue, a green colour theme or mismatching bridesmaid dresses. Treat your bridesmaids to a day to remember and make it your own!
Browse Your Winter Bridesmaid Favourites Here At Lace & Favour
Whether you are after the perfect bridesmaid dresses that all your bridesmaids are happy and comfortable in. Or looking for matching jewellery for them all. Or simply looking around for the perfect gifts to treat your bridesmaids to something special on your big day as a thank you. You can shop everything for bridesmaids here at Lace & Favour.