Our Guide To Finding Your Perfect Summer Bridesmaids Dresses
If you are after the sun for your wedding day then what better season to get married than summer! So you can finally forget about cover-ups for your bridesmaids and just focus on picking their gorgeous dresses. A great place to start when selecting your bridesmaid's dresses for the summer season is to embrace the spectacular colours usually found in nature. If you are in love with the yellow of the sun and sand then why not incorporate this joyful colour by styling your bridesmaids in fabulous yellow dresses!
If you are embracing nature this summer wedding season by planning an outdoor wedding venue then consider decking your bridesmaids in gorgeous green dresses so they really look the part! And colour schemes are just a place to start. Whether you are planning on a boho style wedding or keeping traditional or perhaps throwing it back to vintage wedding fashion. What better way than getting your bridesmaids immersed in your wedding look than dressing them to your fashion favourites. So kick back and let's explore our guide to picking the perfect summer dresses for your bridesmaids!
Beautiful Blue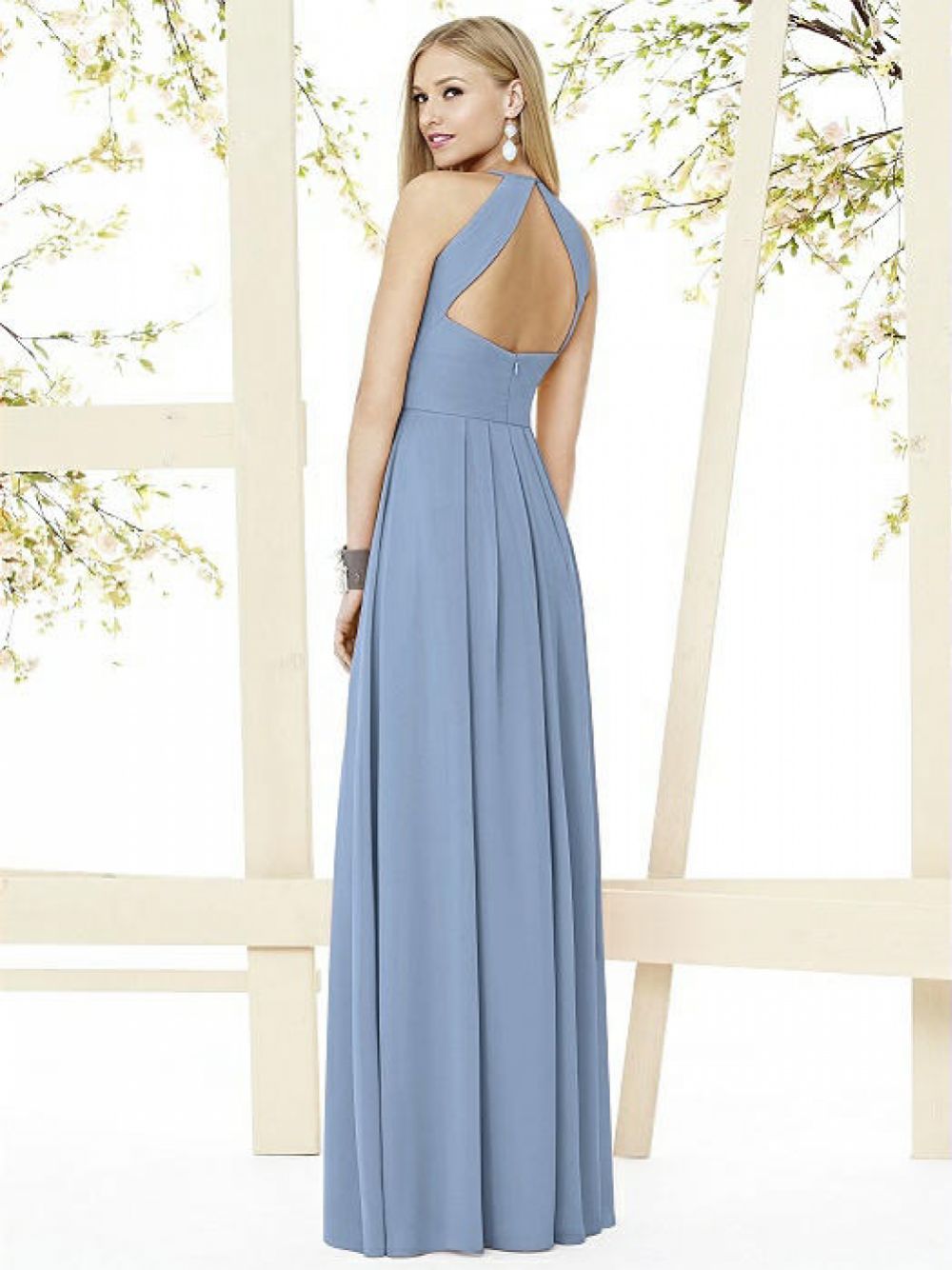 One of the most recognisable colours in the summer is the gorgeous blue of the ocean and of the clear blue skies. Just one of the many reasons we are absolutely in love with blue bridesmaid's dresses! If you are opting for an outdoor wedding venue to be covered by the expansive blue sky then this stunning cloudy blue bridesmaids dress would be the perfect fit.
This gorgeous dress features an open-back design for a feminine silhouette and is perfect for keeping your bridesmaids cool in the warmer weather! The relaxed A-line skirt is perfect for a back to nature outdoor wedding venue. And the highlight of this dress is the beautiful shirred halter top for a unique design that goes down into a figure-flattering waist emphasising the ultra-feminine silhouette. This dress would be equally fitting for a beach wedding venue!
Under The Sea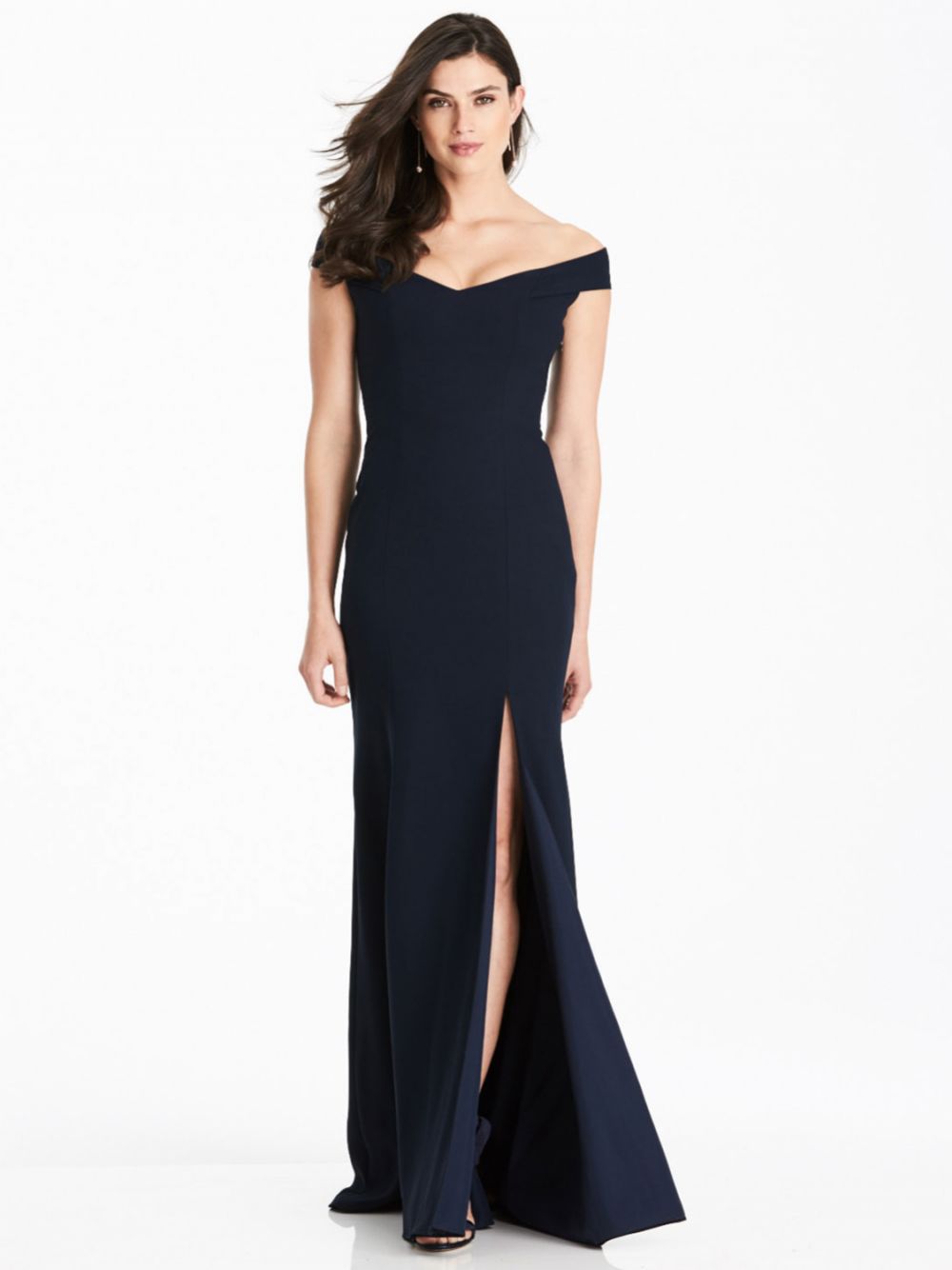 If you love the idea of blue for your beautiful bridesmaids but wish to take more inspiration from the rich dark blue of the ocean than the clear blue skies then a gorgeous navy blue may be for you! Just take a look at this glorious midnight blue bridesmaid dress which will add a layer of elegance to your bridal party look.
This stunning dress perfectly highlights your figure while being the picture of class with the gorgeous off the shoulder design. The gorgeous dress features a unique finish of the trumpet dress which perfectly complements the crisscross open back for a luxurious bridesmaid look! Silver jewellery would be the perfect finishing touch to this midnight blue bridesmaid look.
Boho Brilliance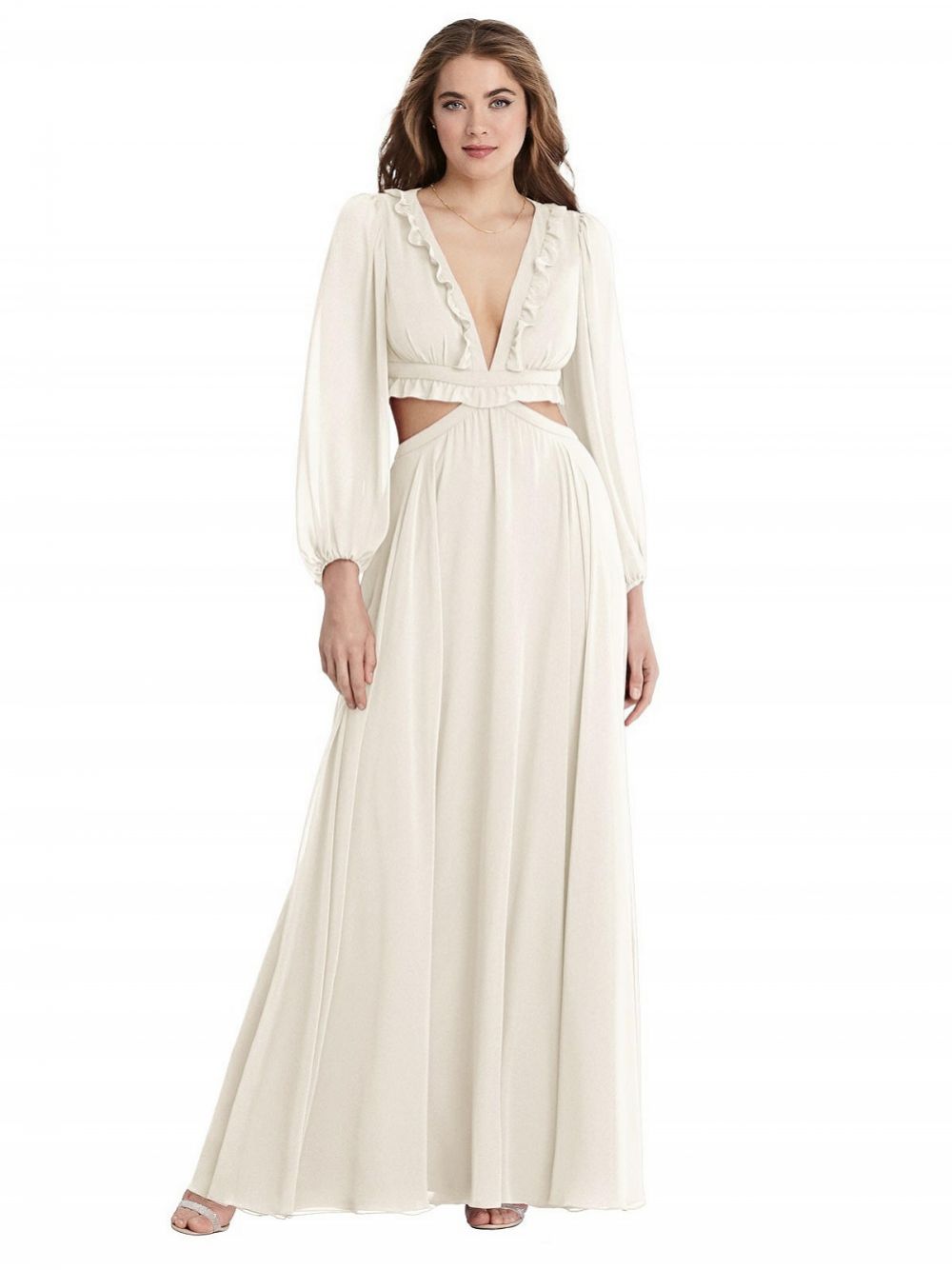 If a beach destination wedding is just what you are planning then we absolutely love a bohemian style approach to the bridal party! There are not many fashion styles that come across as happy and carefree as boho does. So embrace being cool, calm and collected in gorgeous boho-chic style with this sensational maxi boho dress!
This beautiful dress can either be worn as a wedding dress or a bridesmaid dress and we are in love with it! This dress would be at home on the beach or in a forest outdoor wedding setting. This delicate dress features a flattering ruffled bodice that runs into a striking sheer skirt for a gorgeous outline. Our favourite thing about this lovely dress is the cut-out design at the waist for a unique silhouette, and we love it!
Perfectly Pink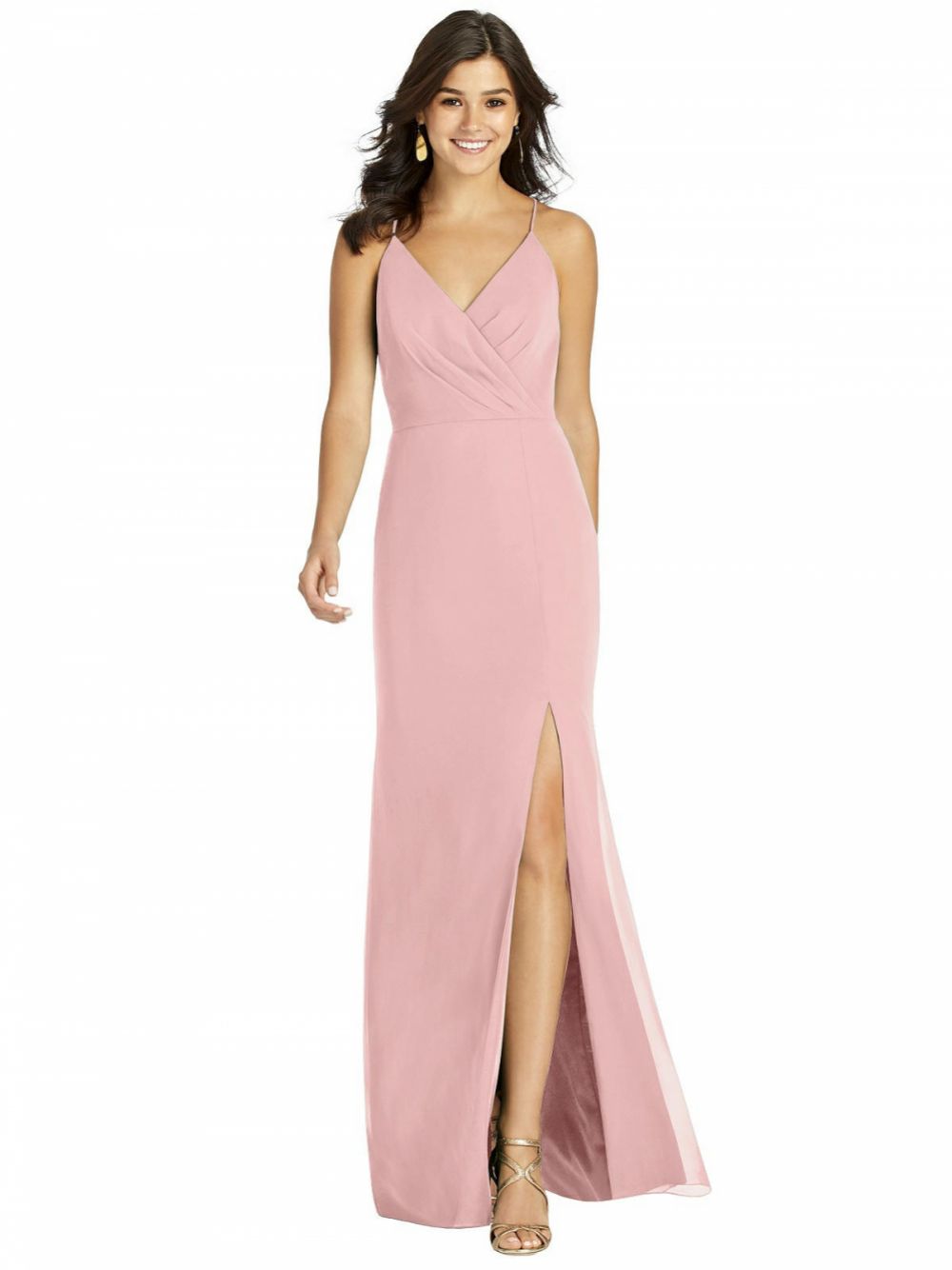 Summer is all about celebrating nature, from the warm radiating sun to burying our toes in the sand. But one of our favourite things about summer is the amount of blooming natural beauty that surrounds us. We are in love with everything floral and believe it is one of the most wonderful inspirations to incorporate into your wedding day! And one of the most recognisable colours when it comes to all things floral is a gorgeous shade of pink. Whether a gorgeous rich pink as found in pink tulips or a delicate pastel rose pink, we just cannot get enough!
That is why we are in love with this beautiful rose pink bridesmaid dress which features a stunning leg slit that creates a gorgeously feminine silhouette. This stunning dress highlights your figure with a draped bodice that blends flawlessly into a beautiful mermaid skirt. This bridesmaids dress would be the perfect choice if you have included pink roses into your wedding flowers or if you just love all things pink!
Fabulous Florals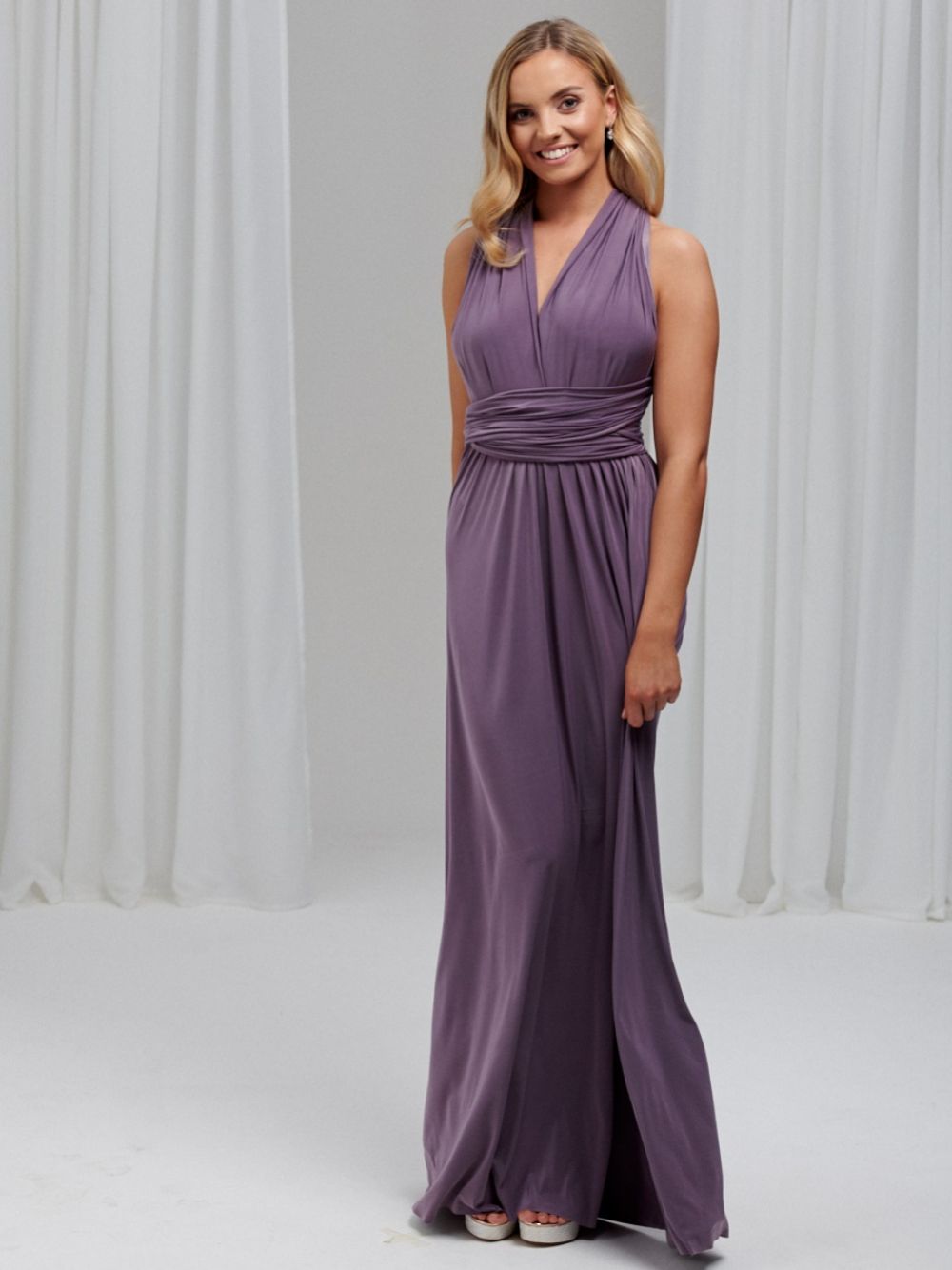 If you are in love with all things floral then why stop at gorgeous pinks. It is always an option to mix and match the colours of bridesmaid's dresses. And two colours that complement each other perfectly are pink and purple. Or if you love purple for your bridesmaids then you can also complement this by including purple flowers in your wedding flowers such as lavender!
If you are searching for the perfect purple dress then look no further, this stunning mauve bridesmaid dress is a wonderful choice for a summer wedding that is missing a pop of purple. This gorgeous dress is perfect for any bridesmaids due to being crafted using a luxury stretchy fabric and can be worn in a multitude of ways. This means that all your bridesmaids will be feeling gorgeous on your big day, no matter their style!
Sunny Spectacle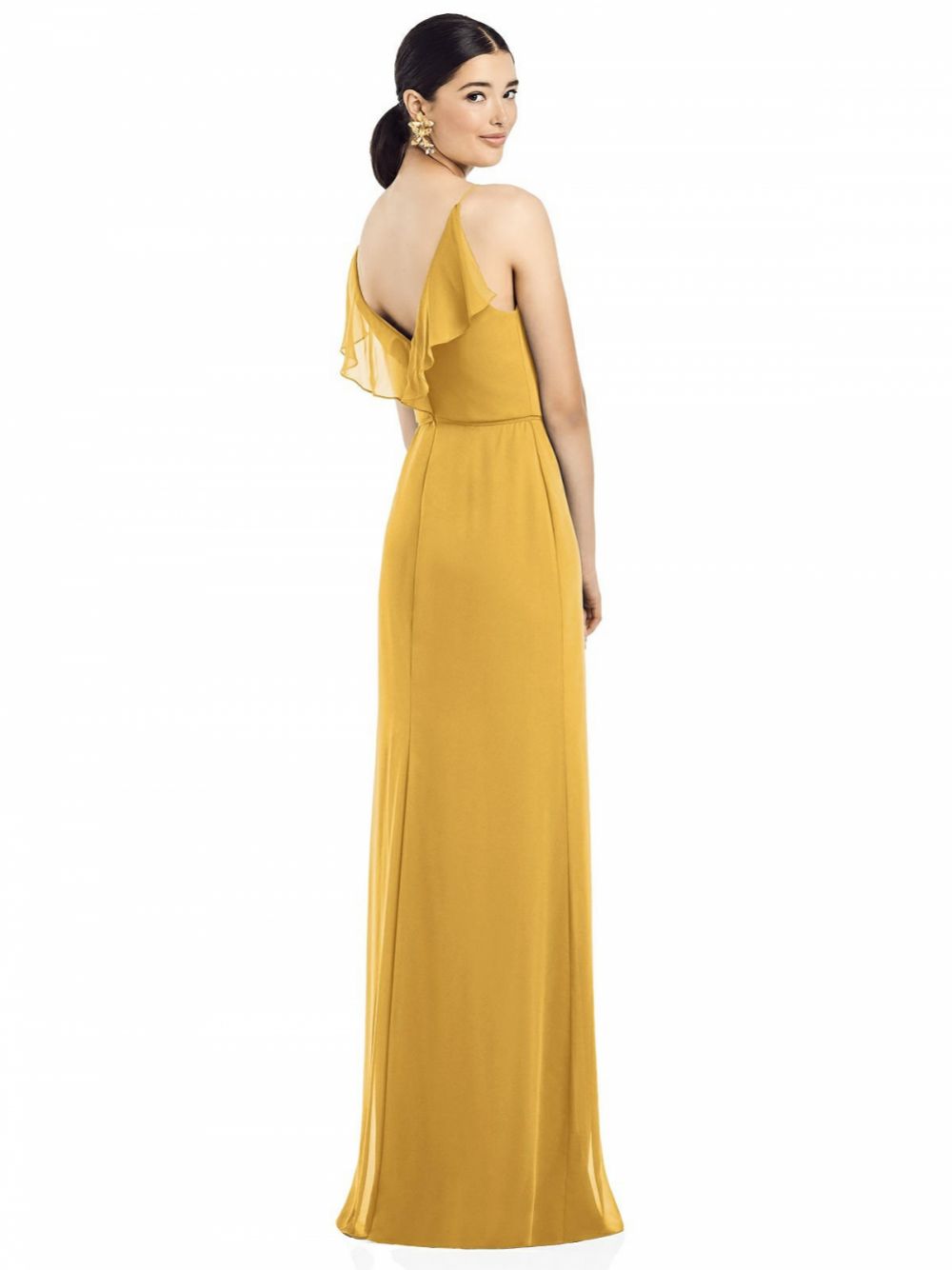 The sun will be beaming down on you for your big day and so will all your loved ones, especially your bridesmaids who have been by your side every step of the way. And what better colour to honour the rays of sunshine in your life by styling them in stunning yellow bridesmaid dresses. We love this gorgeous yellow bridesmaids dress which carries such a richness of colour it almost appears gold. This dress creates a gorgeous silhouette by nestling in at the waist with a skinny sash which leads to a striking leg slit. Bring this dress to life with gorgeous gold tiaras for your beautiful bridesmaids and they will feel like princesses for the day! The yellow bridesmaid's dress would also make for a beautiful match if you have opted for yellow wedding flowers such as sunflowers!
Blessed Bridesmaids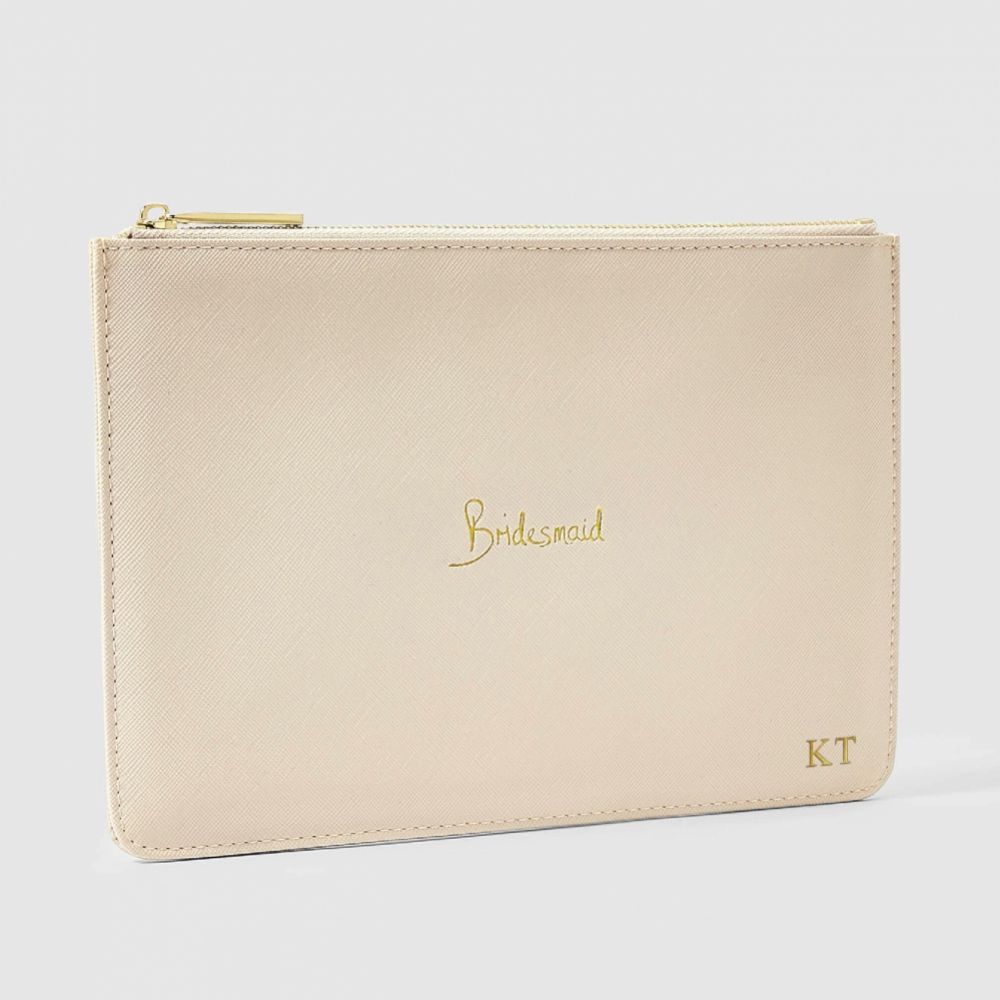 If you have your colour theme down and have your bridesmaid's dresses picked then why not treat them to a coordinating gift for being by your side on your special day. We love gifting bridesmaids stunning coordinating bags to perfectly complement your bridesmaid's looks. If you have your heart set on pink for your bridesmaids then treat them to this gorgeous blossom pink pouch to keep all their essentials close to hand while staying stylish! They will certainly need lots of tissues to keep up with all of the happy tears! We also love the detailing of the gold lettering which would be the perfect finishing touch if you have opted for gold jewellery and accessories. Plus, this stunning pouch will also make for a wonderful keepsake for your beautiful bridesmaids!
Summer Lovin' Had Me A Blast
Summer is a season filled with sun, happiness and good times. This makes it one of the best seasons to get married beneath the beaming sun. Whether you are planning on a traditional wedding venue or embracing the outdoors in a forest or beach venue. There is no wrong way to embrace the warmer and celebrate love with all your close family and friends! You will never be short of inspiration for your wedding look. From the floral tones of pinks and blues of roses and lilies to the gorgeous shades of yellows and blues from the sand and the sea. There are many rich natural colours to incorporate into your summer wedding! So treat your bridesmaids to beautiful dresses this summer wedding season and have the best day of your lives!
Shop Your Wedding Look Here With Us
Is your heart set on the natural colours of blue and pink or are you considering opting for a boho style for your summer wedding? No matter how you are inspired by the summer season for your bridesmaids, you can shop all your summer wedding wants and needs here at Lace & Favour.