Our Pink Spring Favourites
If you are a bride-to-be that loves all things pink then why should your wedding day not reflect this! Chuck tradition out of the window and ditch the ivory wedding shoes. And there is no better season to embrace pink than spring! Honour the blossoming flowers of the blooming season and incorporate some vibrant colour into your big day. After all, what is more important than making your wedding day your own? Plus, you can even get your groom and his groomsmen in pink ties for a coherent colour theme! So let's dive into our favourite pink wedding items to make your spring wedding one to remember.
Planning In Pink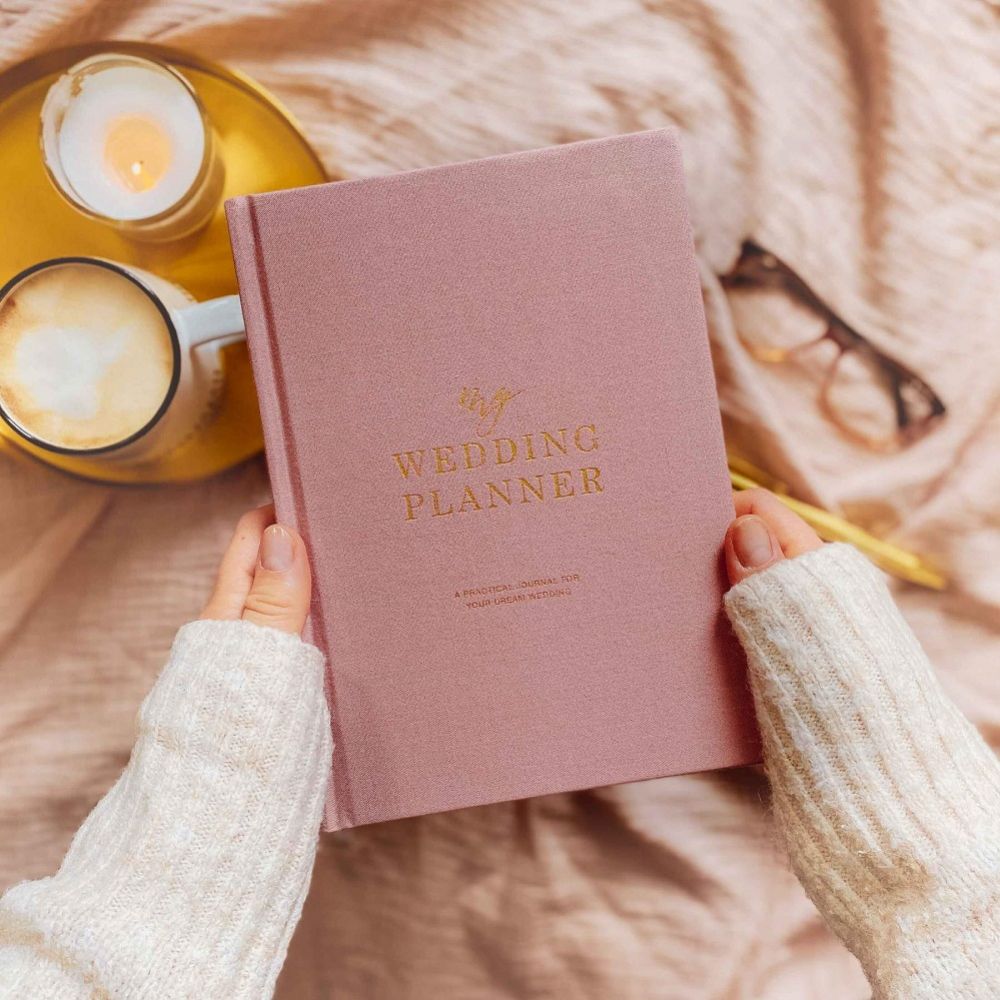 So let's start this as we mean to go on, pink! Jot down all your ideas and dates into a wedding planner to keep everything on track. With so much going on it can be easy to lose track so make sure you keep on top of everything with this gorgeous pink wedding planner. The pages also feature glistening gold gilded pages so everyone knows you mean business! The planner contains over 150 pages so you have plenty of space for all your notes. The cover is also crafted from a soft dusty pink cotton cloth so you can plan in utter luxury!
Pearly Pink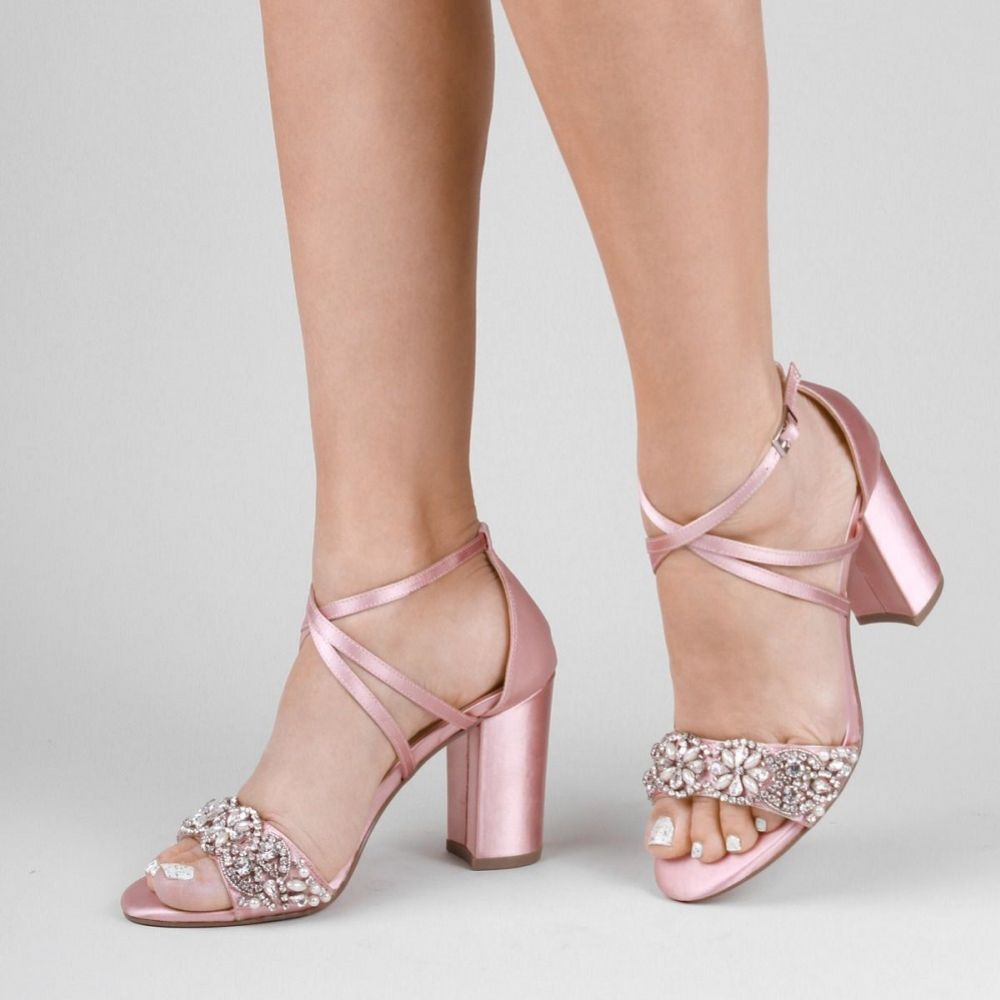 If you are looking for a discreet way to sneak in a pop of pink then wedding shoes are the perfect choice. Perfectly hidden under your dress, if you have opted for a floor length gown. This is a great way to add something for yourself that does not take away from your desired traditional look. Coloured shoes are also great for some stunning photographs with terrific contrast! And if you are thinking pink then you may as well go all out and these Hira Blush Satin Block Heels will not let you down! The striking pink blush heel is gorgeously complemented by embellishment. The stunning shoes also feature a delicate ankle strap for extra support as well as a memory foam lining to keep you comfortable all day and night!
Pretty In Pink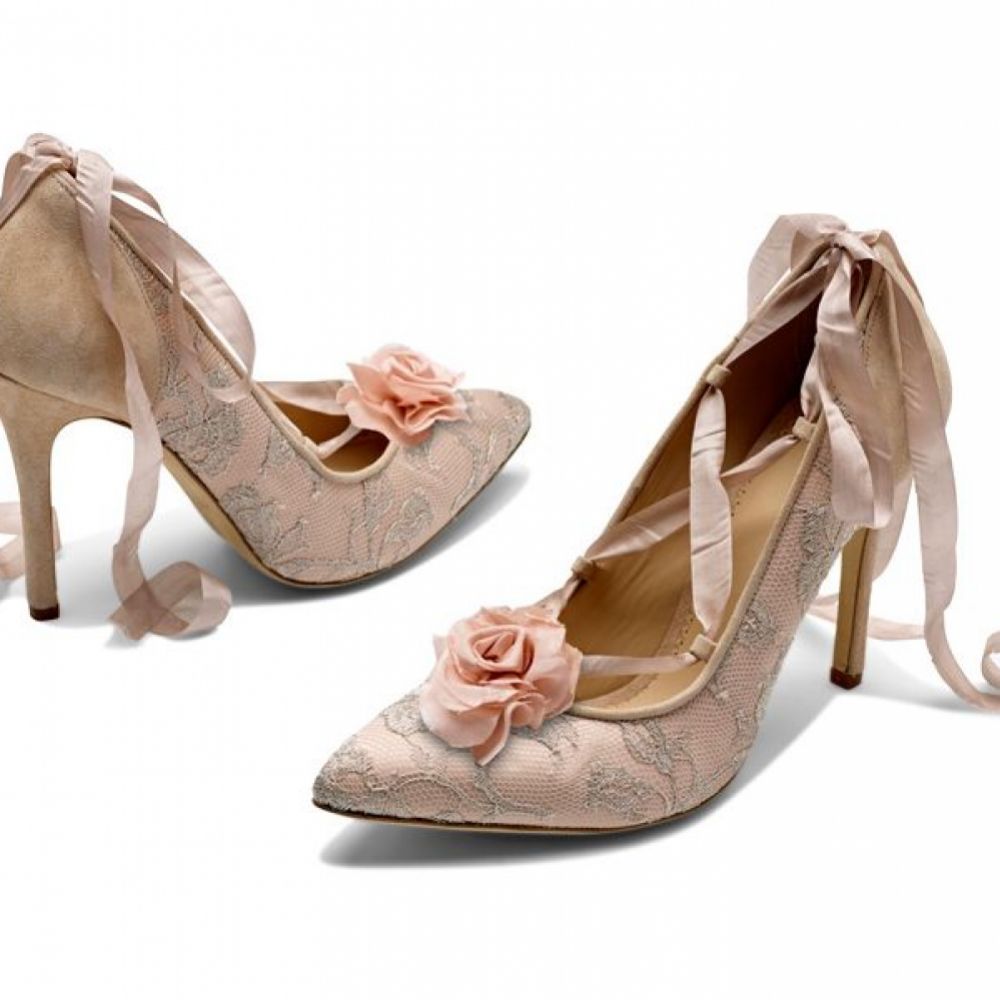 Maybe you are after a more vintage look, and pink is the perfect shade of this. A delicate shade of pink such as a rose is reminiscent of times gone by. As well as being a beautiful nod to the blossoming spring season. If you love vintage then you will love these antique rose courts which feature a gorgeous pointed toe. The wedding shoes are delicately crafted from nude suede and antique rose lace with stunning silk ribbon ties. These ribbon ties can either be worn around the ankle or worn up the leg for a unique bridal twist.
Perfect Pink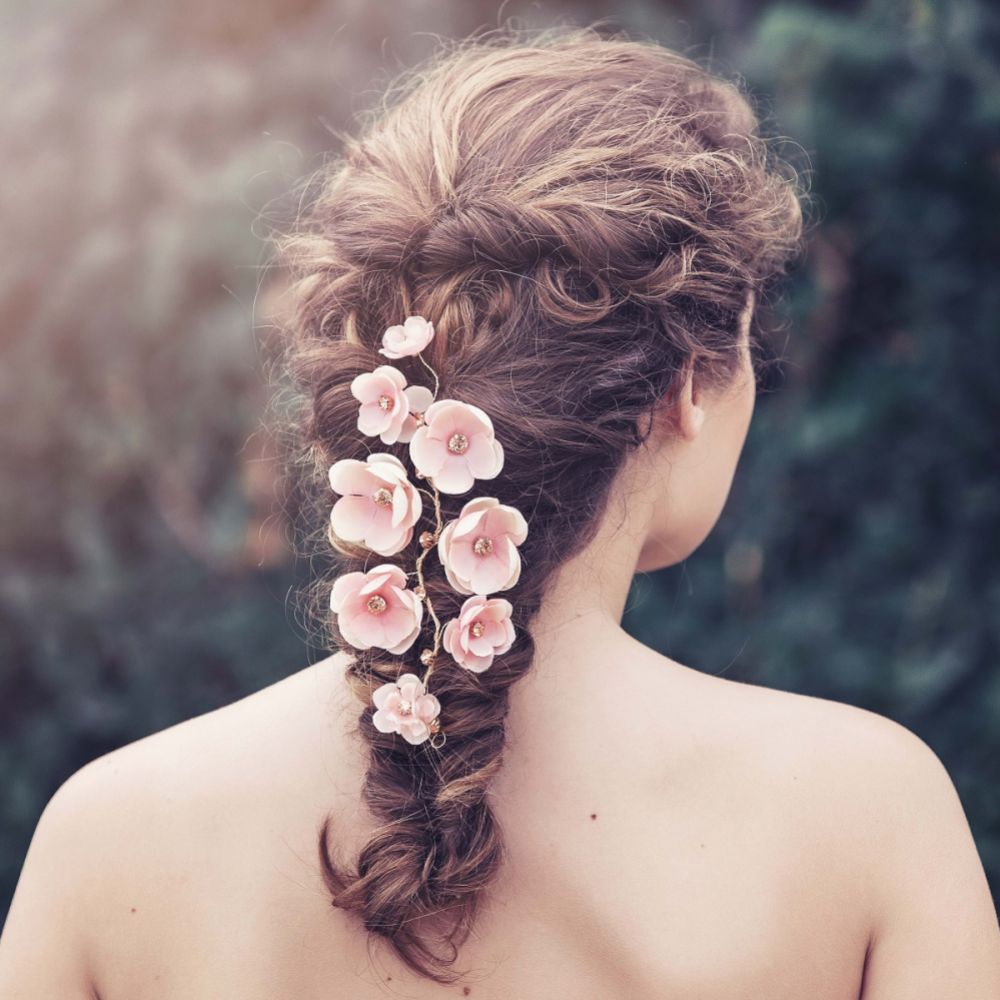 If you have opted for a pink themed bouquet then create a gorgeous pink coherent colour scheme and incorporate pink flowers into your bridal look. If you have chosen an outdoor wedding then this bridal hair vine would be a wonderful choice. This hair vine will have you feeling like a natural beauty! The vine features soft blush flowers amid glistening crystals to catch the spring sun. Plus this hair vine can be worn in a multitude of ways, have the vine-draped down for the plait for a pink princess inspired look. Or wrap around your loose locks for a halo look. The vine simply secures to the hair with wire loops at each end of the vine.
Glamorous Gold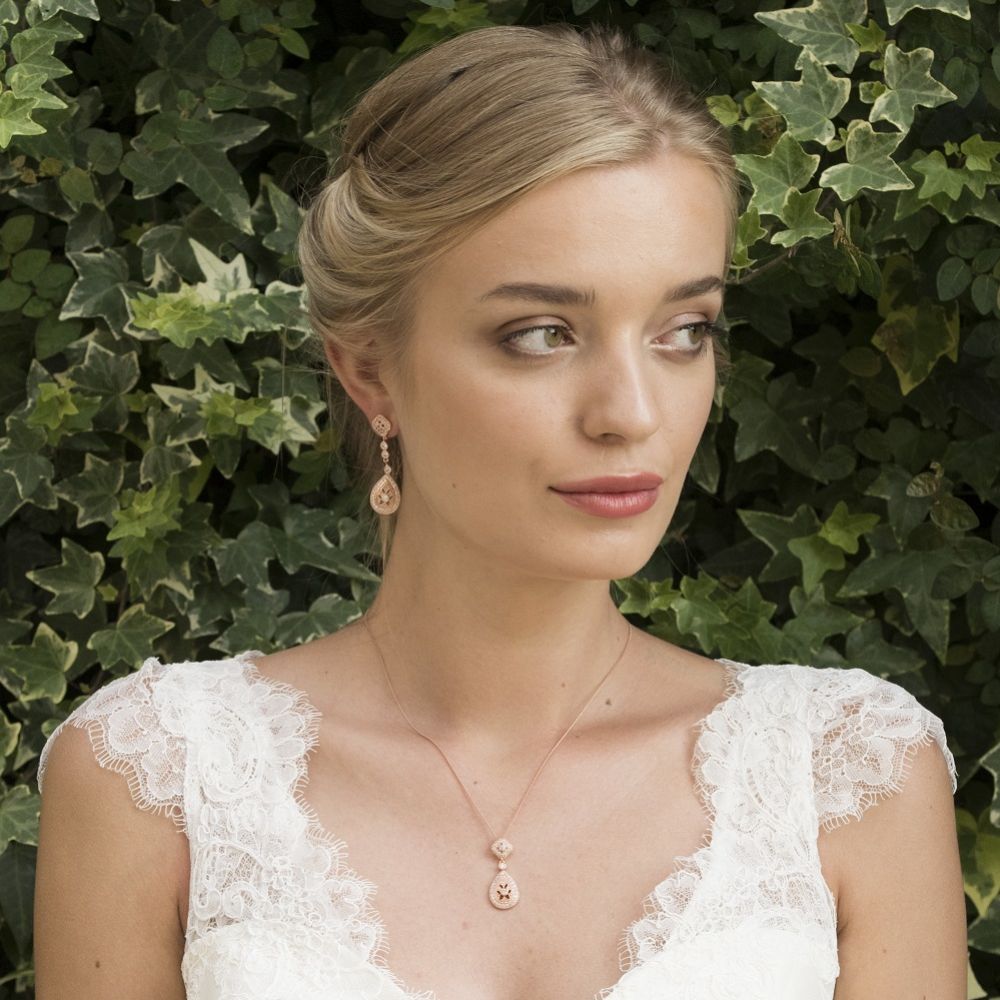 Complement your pink-themed bridal look with gorgeous rose gold jewellery. Pink and rose gold is a match made in heaven and creates a stunning coherent look. We love this rose gold crystal pendant necklace which is embellished with stunning tiny pave set crystals which will be sparkling in the spring sun! The gorgeous pendant is inspired by the Art Deco Era for a vintage touch, perfect if you are planning a vintage wedding! Create an all rose gold look by pairing this stunning piece with rose gold earrings!
Keeping Warm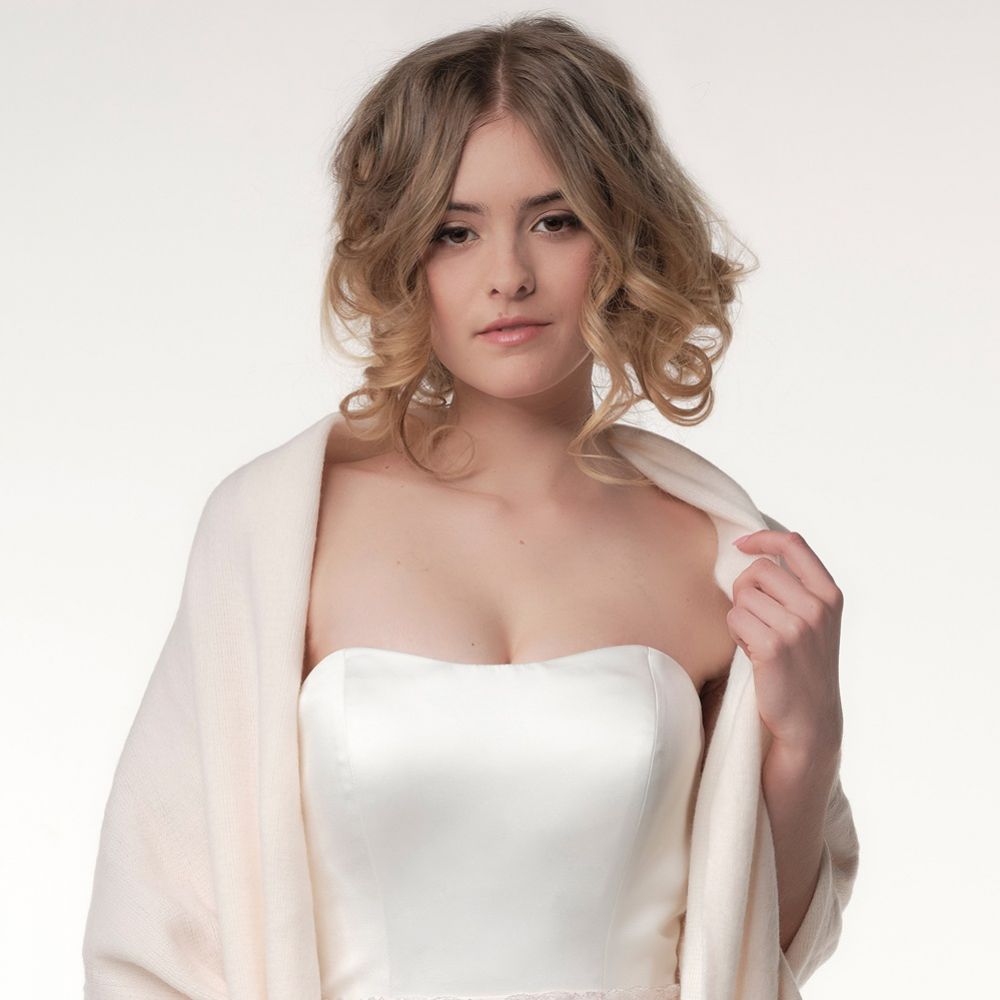 So, if you have decided on an outdoor wedding then it is not only connecting with nature you should be concerned about. While the spring sun may be out, spring can often still be cloudy with scattered showers. So keep yourself wrapped up during your spring wedding and do not let the cold ruin your big day! And do not think you have to sacrifice any style for this extra warmth. Indulge yourself in this blush knitted shawl, featuring a stunning fringe. And the best bit about this beautiful shawl is that it is reversible! One side is blush pink and the other is ivory. This means you could keep to a traditional ivory colour during your wedding ceremony and swap to pink for your evening do. The best of both worlds!
Pink Prowess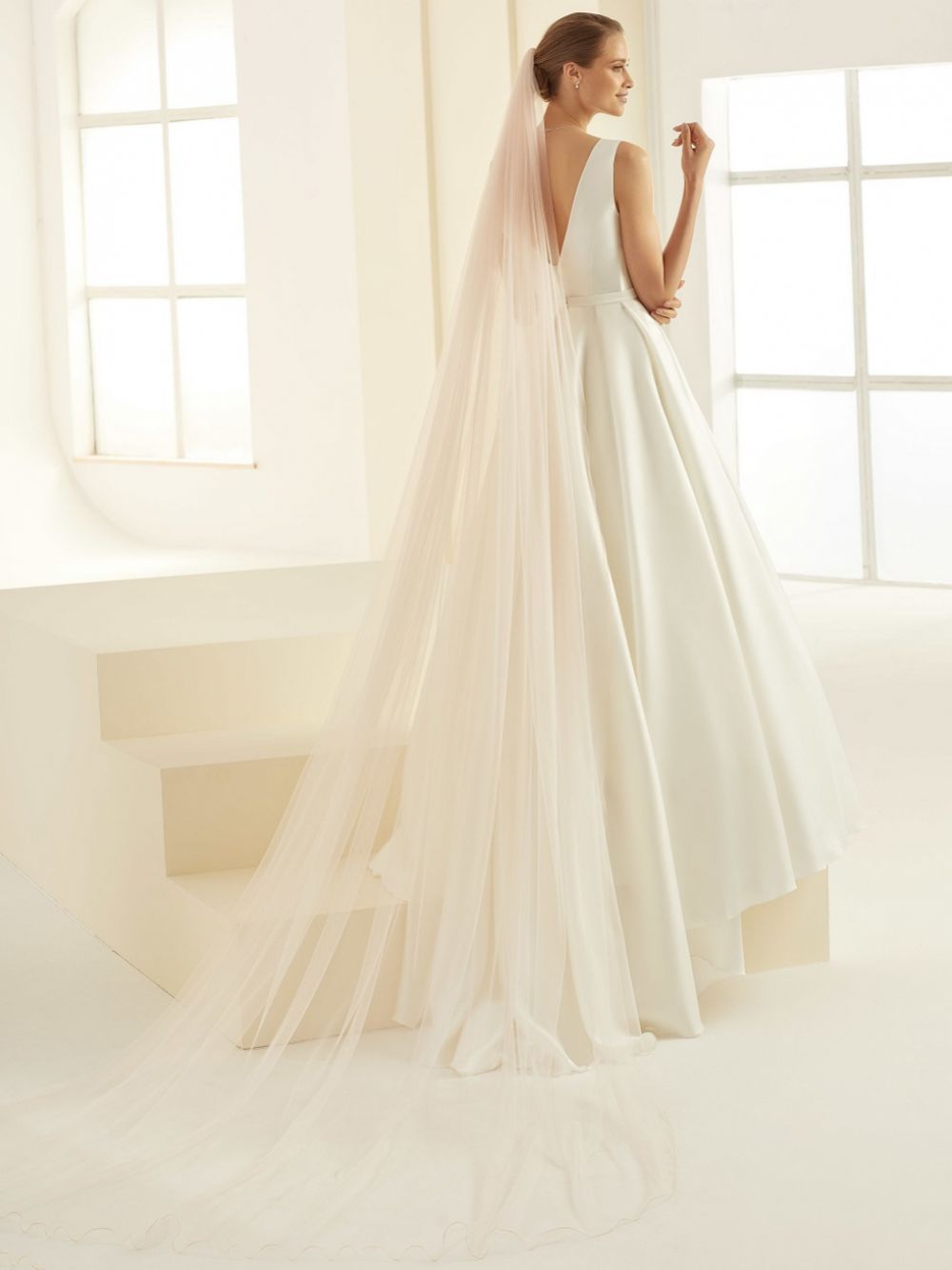 Why hide away from your love of pink, make it your statement piece! After all, it is your big day so why not! So go all out and adorn yourself in a stunning pink single tier cathedral veil! This gorgeous veil is in the beautiful shade blush pink adding the perfect something pink to your bridal look. You could either match this veil to a blush pink dress or pair with an ivory dress for a subtle contrast. The luxurious soft tulle material features a simple corded edge for an effortlessly elegant look.

Proud To Love Pink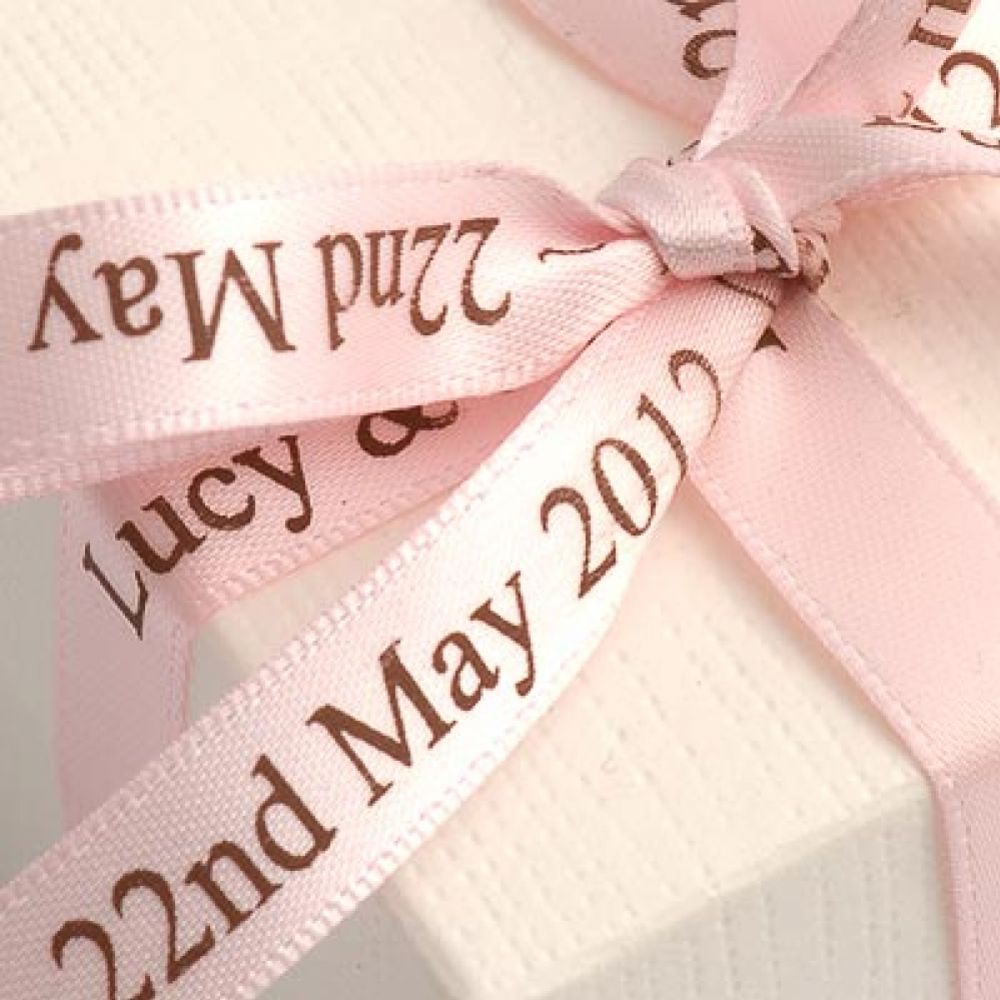 If you have opted to treat your guests to some lovely wedding favours then why not take the presentation to the next level. Make your wedding favours the prettiest of them all with this pink personalised ribbon. This ribbon can be personalised with yours and your partner's name, your wedding date and even a motif. Then you can keep some of this ribbon as a beautiful keepsake! Treat your guests to a gift in style! This will also help your guests remember your wedding day for all those anniversary presents!
Pink Pals
If you want to go all out and embrace pink then why not treat your bridesmaids to an all pink look! Have your bridesmaids feeling like princesses in beautiful pink dresses! We love this stunning criss-cross back bridesmaids dress which has a gorgeous leg slit feature. This is part of a glamorous mermaid skirt design to have your bridesmaids feeling elegant and chic. The full-length dress provides a classy look but consider a shorter length dress if you have opted for an outdoor wedding venue, or just some taller heels!
Pink Presents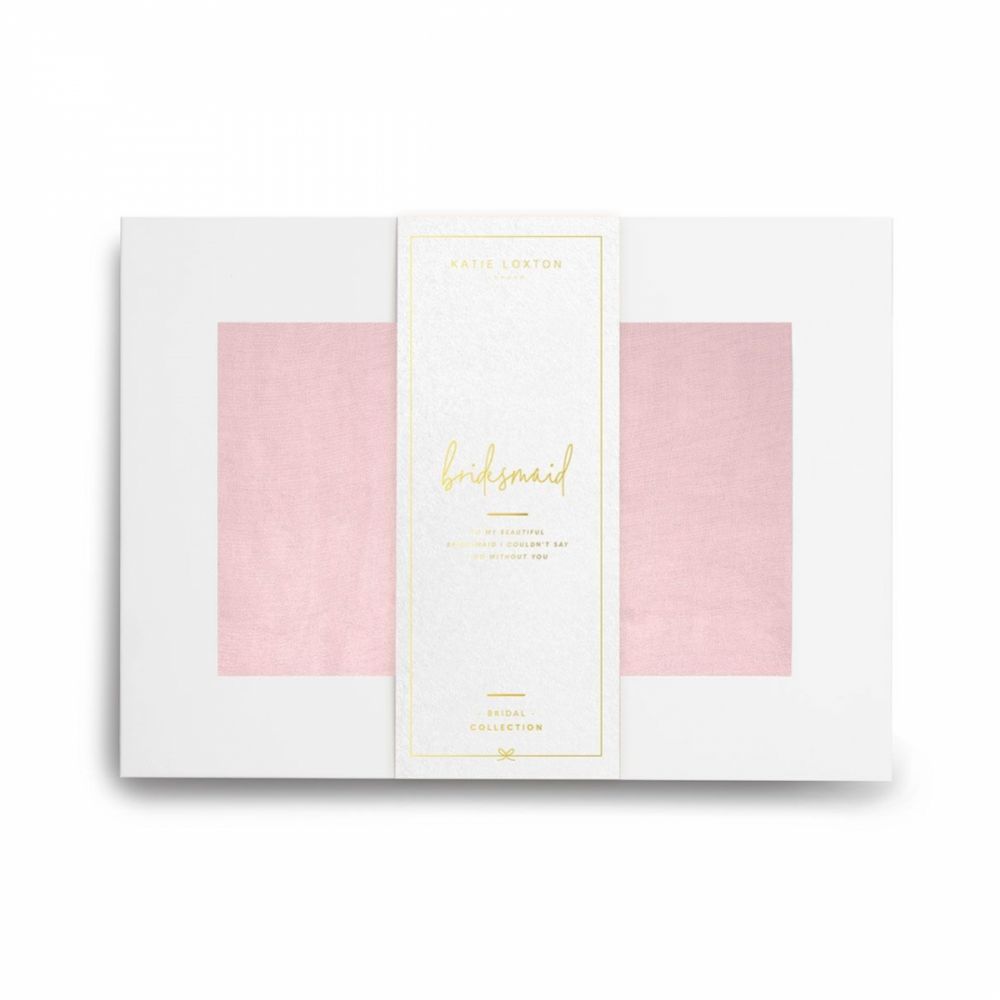 We would be lost on our big day if not for all our loved ones' support. And it does not get much better than the support you get from your bridesmaids! They are there when you get overwhelmed by your wedding planning and most importantly they are right by your side on the big day. So your wedding day is a great chance to show some of your appreciation with a gift. Treat your beautiful bridesmaids to a luxurious pink scarf which is presented in an elegant 'bridesmaid' gift box. This gift will keep your bridesmaids warm throughout the wedding day and night then for many years to come! This is a gorgeous keepsake for all your bridesmaids to remember your big day by!
Signing Off
So whether you are considering going bold with your pop of pink or keeping it low key, do not be afraid to add some colour to your big day! While ivory may be traditional, the most important thing about your wedding is it is the day you have always dreamed of! The spring season also provides the perfect opportunity to incorporate a bit of pink, which can perfectly match your pink wedding flowers. So, embrace something pink and make your wedding day your own!
Shop Your Pink Inspired Bridal Look This Spring Season At Lace & Favour
Whether you have been hunting down something pink or have been newly inspired. Shop for your perfect something pink here at Lace & Favour!