Post-COVID Wedding Planning & Tips
The last 12 months have been a rollercoaster, haven't they? For couples who were planning on tying the knot in 2020, the year was filled with uncertainty, flashes of hope and crushing disappointment. Now, in 2021, we can only hope that the road we are on is leading back to some kind of normality, where weddings can resume and couples can tie the knot in front of their nearest and dearest once again.
Which begs the question: What will weddings look like in 2021 and beyond? On February 22nd 2021, the Government announced its COVID-19 response for Spring 2021 which outlined a roadmap for easing restrictions in the next few months.
The roadmap set out by the Prime Minister and his government outlined four steps for easing restrictions in the UK. Here is the provisional plan specific to weddings:
8th March - Wedding will be able to proceed with 6 attendees only but will no longer be limited to exceptional circumstances.
12th April (at least) - Weddings, receptions and commemorative events will be able to take place with up to 15 attendees in premises that are permitted to open.
17th May (at least) - Weddings, receptions and commemorative events can proceed with up to 30 attendees.
21st June (at least) - All limits on weddings to be removed.
Of course, nothing is set in stone. But we sincerely hope that all the couples who are out there who are itching to tie the knot will get their big day in a few weeks or months! To help with your planning efforts, we'll share some of our post-covid wedding planning ideas and tips from the experts here at Lace & Favour.
Post-Covid Wedding Planning Tips & Ideas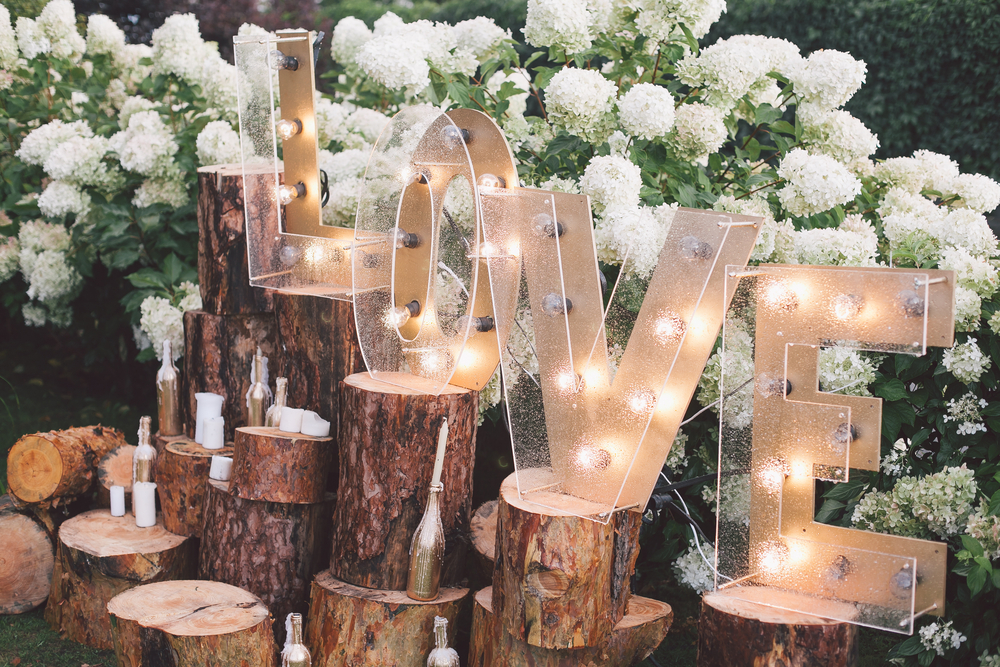 Outline A Small Guest List (Even If You Are Getting Married After June)
If you are planning a wedding before 21st of June, you'll be working with a smaller guest list anyway. But even if you have your sights set on a post-June wedding, it still might be a good idea to plan for a reduced list of attendees. Narrowing down your guest list can be tricky, especially if you've dreamed of a large wedding. Our best advice is to first make a list of the people you couldn't imagine getting married without. Every couple's stripped back guest list will look different, but it's advisable to have this lined up just in case allowed attendees are reduced again and you have to act quickly.
Consider Virtual Options
If you have relatives and friends who are shielding or unable to attend due to travel restrictions, it doesn't mean they can't be at your wedding. The pandemic has seen even the most technophobic individuals embrace video calls and online meetings, so why not consider incorporating these into your big day? Pre-COVID, live streaming your wedding was virtually unheard of, but we predict it will become the norm from here onwards and couples embrace the boundless possibilities that technology brings to the table.
Don't Forget Social Distancing
While restrictions might start to slowly ease over time, social distancing will probably endure for some time afterwards. Make sure you take into account the implications of social distancing when planning your wedding, especially in choosing your venue. Be mindful that your guests should have enough room to navigate your venue while keeping a safe distance from members of other households. Many venues will have measures in place to support you with this, but be sure to ask lots of questions if you're unsure!
Embrace The Great Outdoors
We are sure that outdoor venues will be the next big thing in the next few months and years as well all navigate the post-COVID landscape. Here at Lace & Favour, we love an outdoor wedding whether it's a destination wedding on a far flung beach (or one closer to home!), a woodland wedding or a garden ceremony. The key to a great outdoor wedding is to ensure everyone is comfortable. We know how changeable the Great British weather can be so consider cover ups for yourself and your bridesmaids, as well as outdoor heating options and even blankets for guests as the day progresses.
Be Flexible
We've seen priorities for weddings change over the last twelve months. While in the past couples have been concerned with getting their finishing touches and decor just right, now they're more preoccupied with making sure their nearest and dearest can be present on their big day. Of course, here at Lace & Favour we don't believe you should compromise on anything from your wedding gown and bridesmaid dresses down to your guest list and venue. But if the last year has taught us anything it's to approach wedding planning with some flexibility with a focus on what really matters to you both as a couple.
Getting Ready For Your Post Pandemic Wedding With Lace & Favour
Here at Lace & Favour, we're on hand to help you get ready for your post pandemic wedding in style. We have a wide range of fashion-forward, on trend wedding dresses, bridesmaid dresses, hair accessories, veils, jewellery and much more. Shop online with us today to get your wedding style nailed in anticipation of the big day.