Thinking pink wedding shoes and not the traditional ivory satin, then look no further! Here is every bride's guide to this season's best pink wedding heels. From subtle blush tones to baby pink, we have it all going on.
Whether you prefer suede, lace or satin, let us show you some of our favourite pink wedding shoes from your favourite brands available at Lace & Favour now. Shop online or in store for the most glamorous pink heels, designed to wow on your big day.
Pure Vintage Shoes
Queen of vintage heels in blush and nude shades is Diane Hassall. Following years in the industry, Di launched her own brand built with the most adorable and romantic pink suede shoes. With designs featuring ribbons and lace, together with softest suede, her signature style is pure vintage. There's not an ivory wedding shoe in sight in Diane Hassall's collection!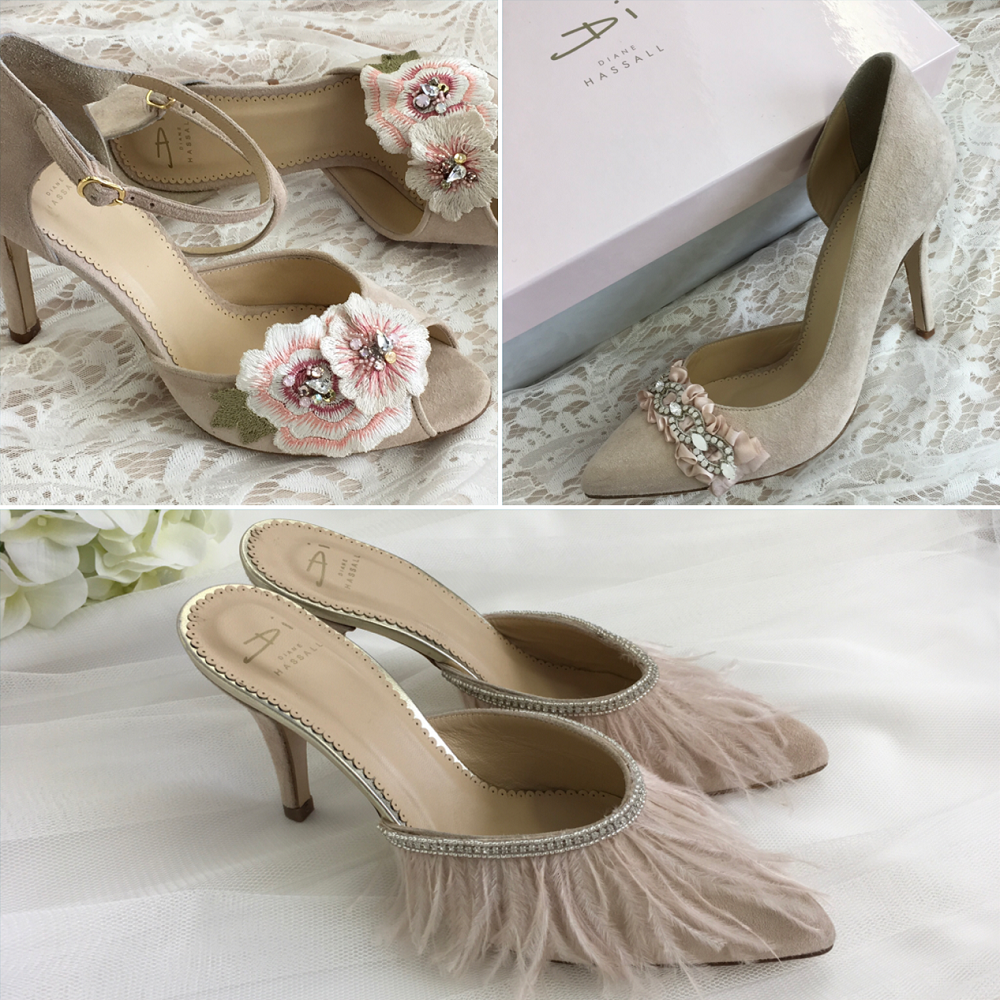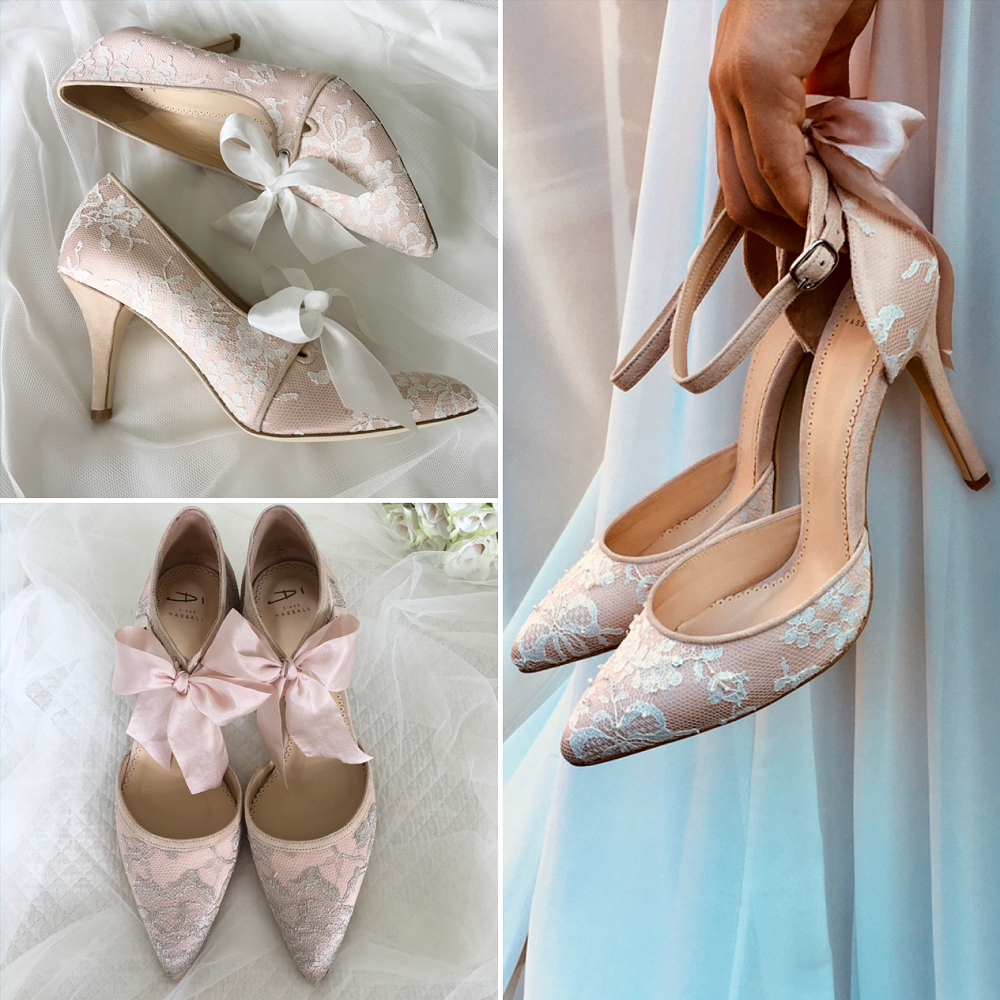 We love her 'Shoe Artistry' box full of pretty shoe clips and embellishments so you can enhance and personalise your shoes.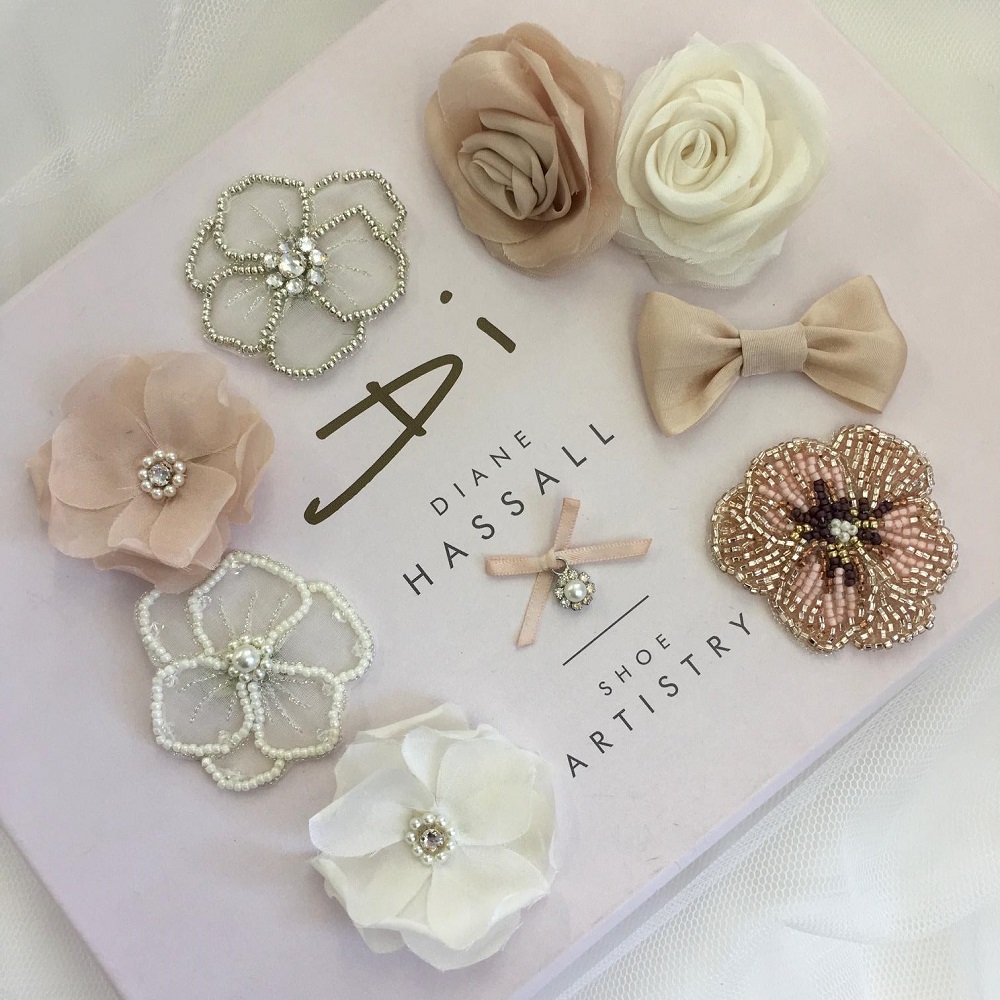 PINK Satin Heels
For the latest fashions at affordable prices Paradox London pink heels are a must for brides and bridesmaids alike. A firm favourite this season are the Alandra blush satin court shoes which are flying with stiletto fans. Block heels are a popular choice too, and will ensure you won't sink on soft surfaces. If you're a lover of Ted Baker style heels, check out the super cute Piper peep toes in shimmering pink glitter. Adorned with pretty bow detail on the toe, this style is super sparky and will complete your look with the matching Pippa bow clutch bag.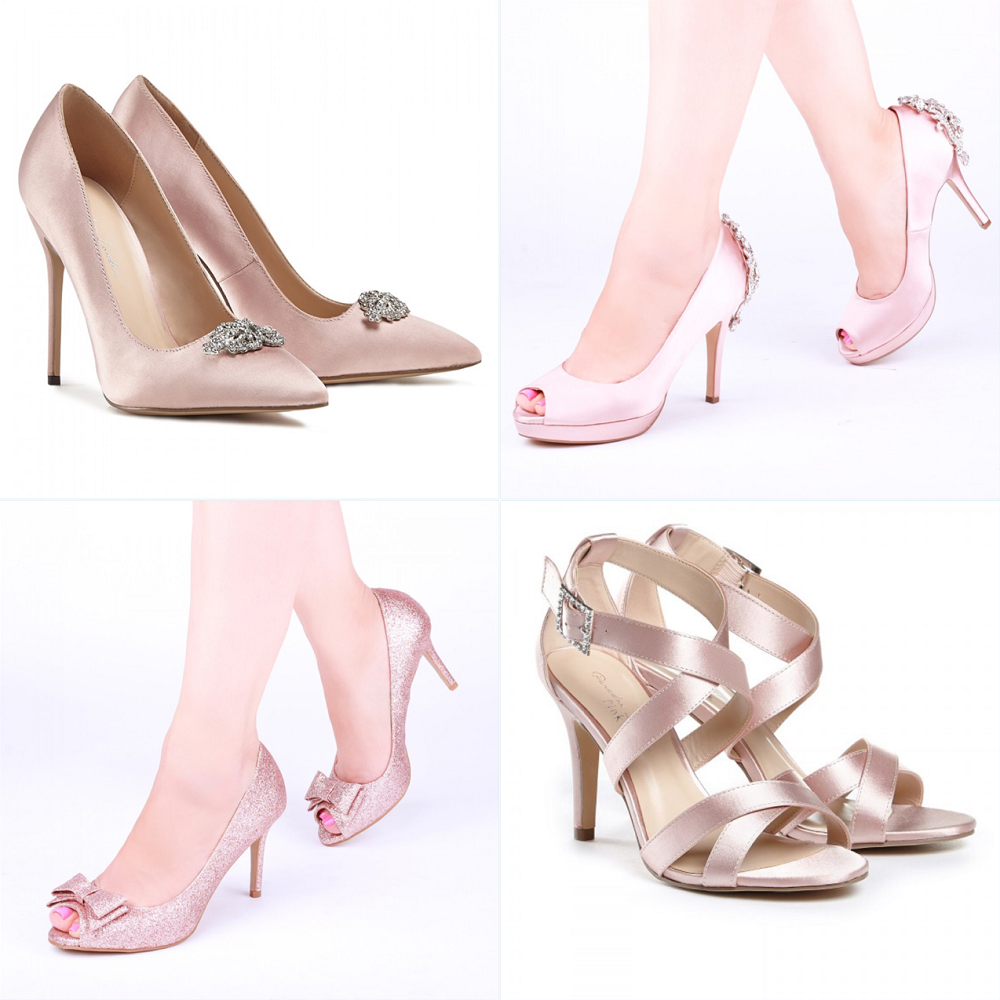 Embellished Harriet Wilde Heels
Brides go wild for these delicious Joanie blush platform heels from one of the most recognised designer shoe brands. Available plain or with the signature heel embellishment, these dusky pink suede court shoes by Harriet Wilde are real show stoppers! Choose from embellishments in gold, rose gold or silver to complement your chosen theme.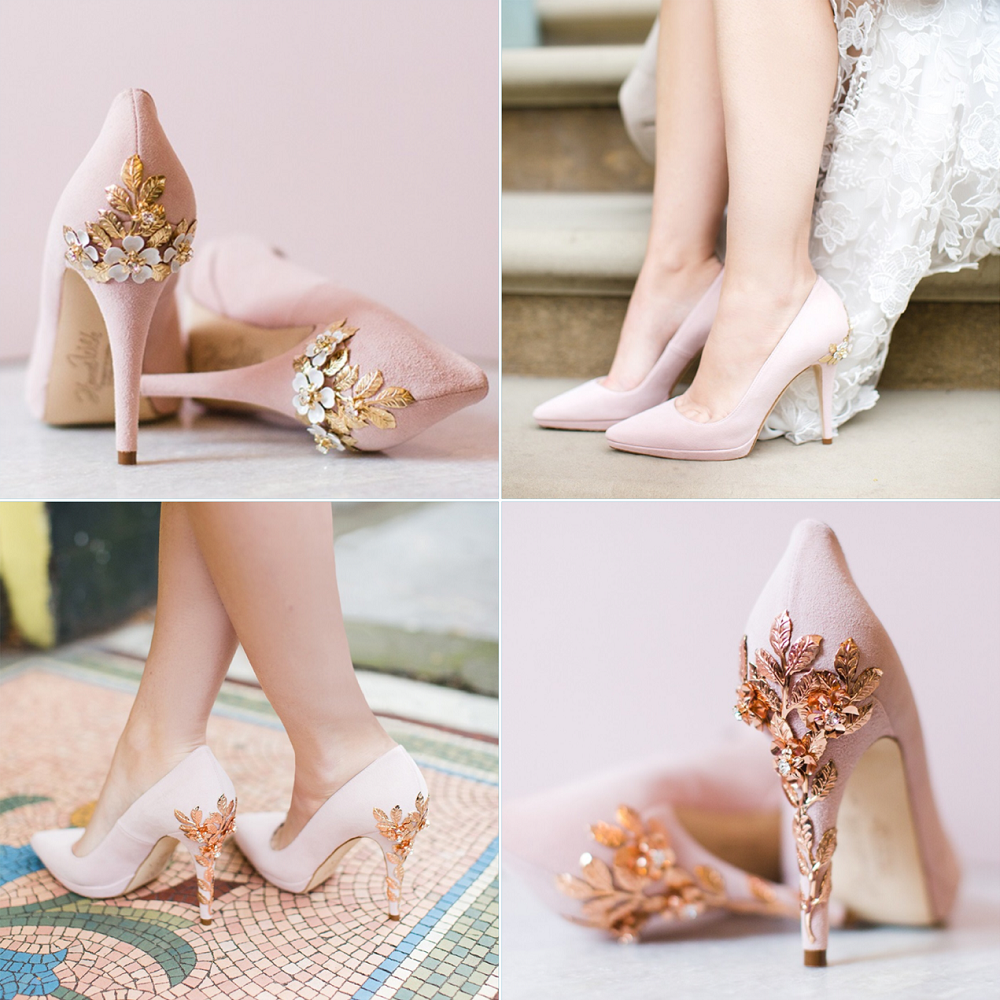 Rachel Simpson Pastel Pink Heels
For pure luxury in super soft leather and suede, Rachel Simpson shoes are hard to beat. Designed to be worn on your wedding day and beyond, your feet will delight in the comfort of these gorgeously feminine pink shoes. We adore the Amalia powder pink suede t-bars with gold leaf detailing. Team with the matching Coco clutch bag to complete your look.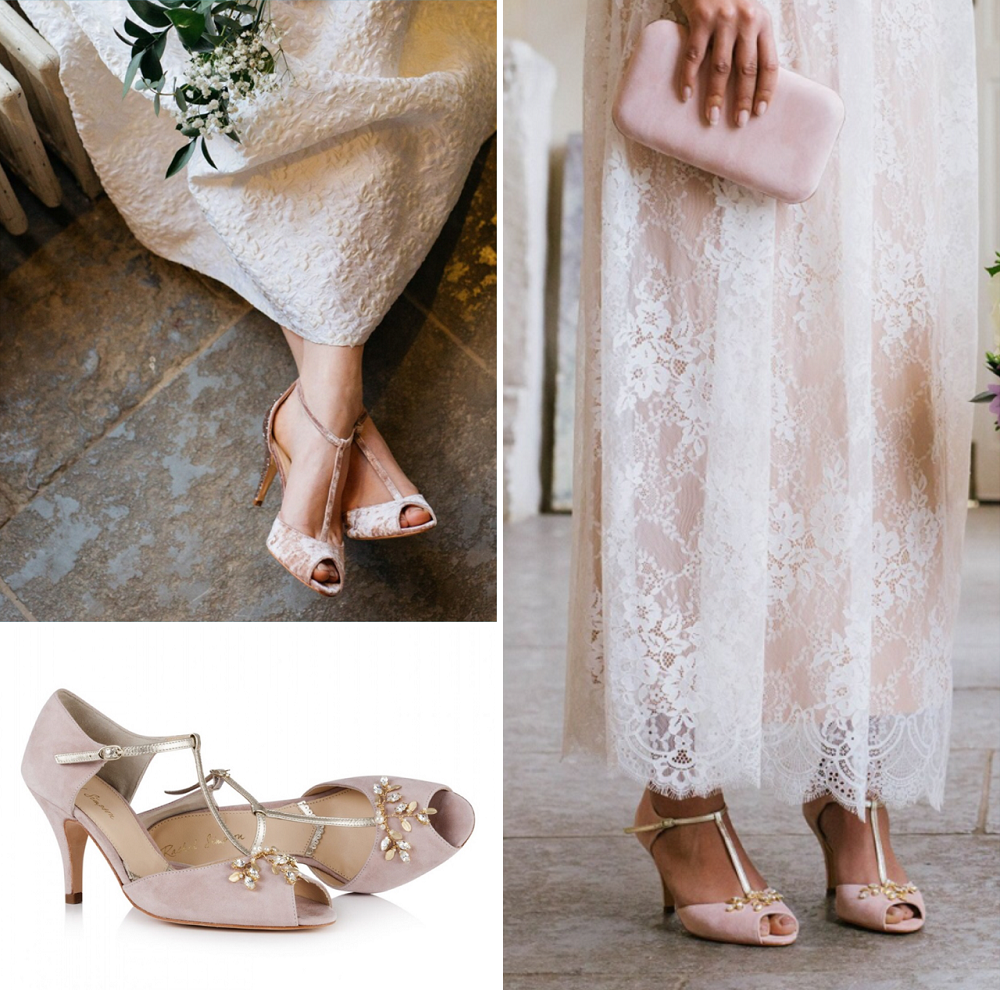 Perfect Pink Wedding Shoes
Find your perfect pink wedding shoes from this vintage-inspired collection. The lace Martha Mary Jane shoes by The Perfect Bridal Co. with a fashionable block heel come in blush pink, and other popular bridal shades. Also featured here are the gorgeous Celia blush satin platform peep toes overlaid with delicate ivory lace. Decorate this style with the optional Damson crystal blossom shoe clips to add a touch of sparkle.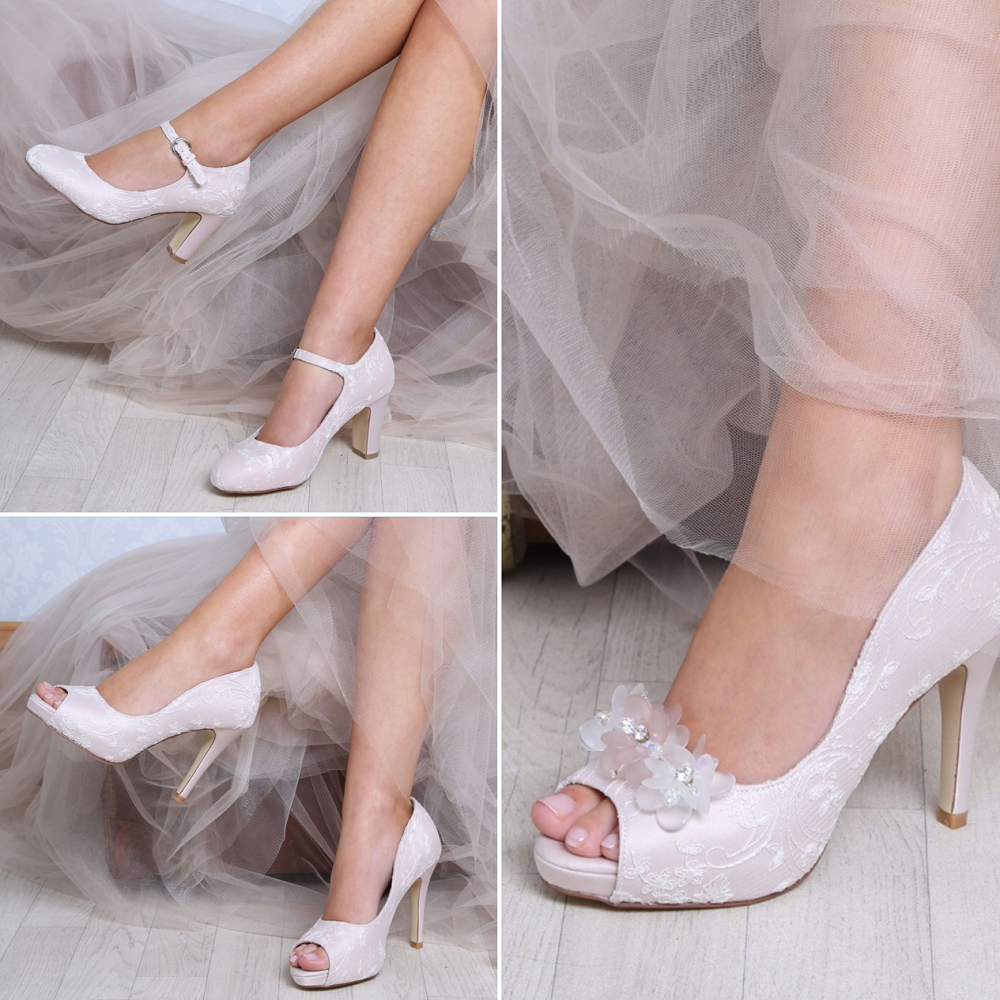 Accessorise with our lovely collection of pink handbags to complete your look. With more and more brides wearing blush and pink gowns, you will definitely need somewhere to put your pink lip gloss and mobile phone!
So your search for the perfect pink heels is over and the only problem is which shoes to choose? Well you could always have more than one pair couldn't you! A pink loving girl can never have too many shoes.
Love Andrea Xx