Questions Every Newly Engaged Couple Get Asked
3 Questions every newly engaged couple get asked
As soon as you get engaged you'll find that you're inundated with good wishes and people excited to hear your proposal story. You'll also probably find that people have a lot of questions about your big day – some of which are a little more welcome than others. Unfortunately, though your friends and family might mean well, you'll no doubt come across some frustrating questions that you're just not ready to answer. So, here's some of the most tiresome frequently-asked questions that every newly-engaged couple gets asked, and how to answer them.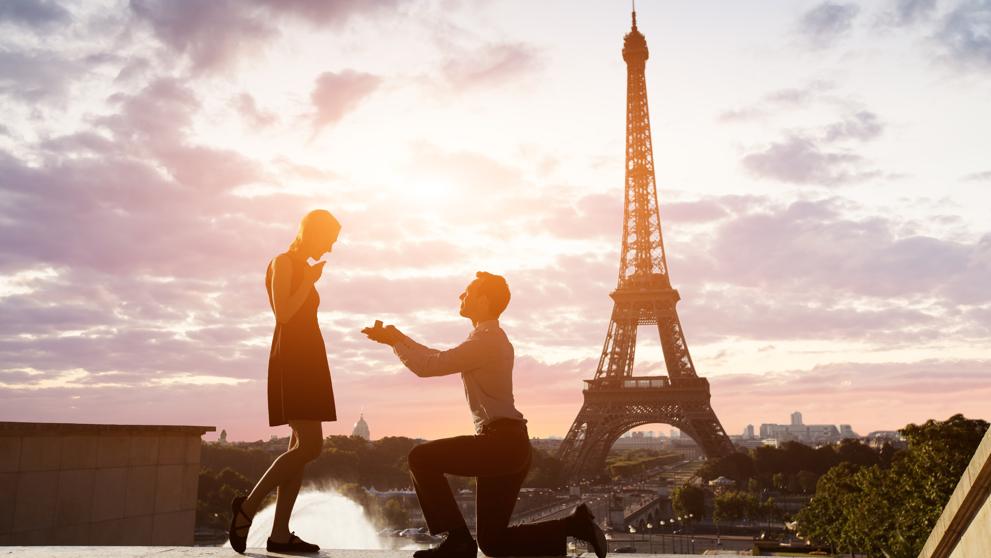 "So, when's the wedding?"
When you get engaged, the date of the big day is usually the first question on everyone's lips. At first, it's easy to brush off with a swift, "we're just enjoying being engaged for now" – but when it comes up for the twentieth time, your brain starts to turn on you and you find yourself hunched over your computer at 3am, worrying about how behind you are in your planning.
How to answer: If you genuinely haven't decided on a date, don't let this question cause you stress. Simply tell the person that you're currently considering a few options, but you'll let them know as soon as you've decided.
"Who are you having as your bridesmaids?"
This is always an awkward question because, in many cases, it is a subtle hint that whoever is asking is hoping to be included in the bridal party. Choosing which friends and family members to include in your wedding party is a dilemma for every bride, and definitely isn't a decision to be made in haste because somebody has put you on the spot.
How to answer: Unless you're 100% sure of who is in your wedding party, don't commit to naming names just yet. Explain that you're planning to ask everyone individually in due course so don't want to ruin the surprise. For some inspiration, here are our favourite ways to 'pop' the question to your bridesmaids or check out our range of wedding gifts your wedding party will love.
"So, when are you having kids"
Some friends and family members never seem to be satisfied, do they? Before you got engaged all anyone seemed to ask you over Christmas dinner was when the two of you were getting married, now it's changed to, "when are you having children!" And you can bet that if you do have a baby, the question will only change to, "are you having any more.
How to answer: The best way to deal with prying relatives and curious friends is to simply bat them off. Something polite but guarded, such as "let's focus on the wedding first, shall we' or 'when we're ready" usually gives the hint that you'd rather keep that information between you and your partner, and avoids inviting any further questions on the subject.
If you're a newly engaged couple, and you don't know where to start with your wedding planning like finding all the perfect things such as wedding photography, don't stress. From bohemian brides to destination weddings, our wedding inspiration pages have everything you need to get started!