Short Hair Don't Care – Wedding Inspiration for Shorter Hair
From bobs to pixie cuts, short hair has made a serious comeback with more chic hairstyle options than ever before. At Lace & Favour, we've seen a huge variety of wedding hairstyles for shorter styles, including glamorous old Hollywood curls, soft up-dos and stunning bridal hair accessories. So, whether you're already rocking shorter locks, or you're considering getting the chop before your wedding day, here are some of our favourite wedding hairstyles for short hair.
Perfect pins and things for wedding up-dos
You don't need shoulder-length locks to slay an elegant updo, a twisted and textured updo accented with delicate bridal hairpins are a perfect choice for a classic fairy tale wedding. Use all of the hairpins to create a beautiful bridal up do, or split the set between each of your bridesmaids using one pin each to add sparkle to a French roll or low bun.
Vintage hair accessories for shorter styles
If you're planning a wedding that could rival one of Gatsby's parties, a 1920's-inspired, vintage up-do might be your bridal hairstyle of choice. A bouffant-inspired 'do with strategically-placed pin curls is a gorgeous choice for any bride and is the perfect style to top off with a vintage headpiece embellished with clusters of glistening Swarovski crystals and intricate bead-work. Team with statement earrings and lavish red lips for a striking vintage bridal look.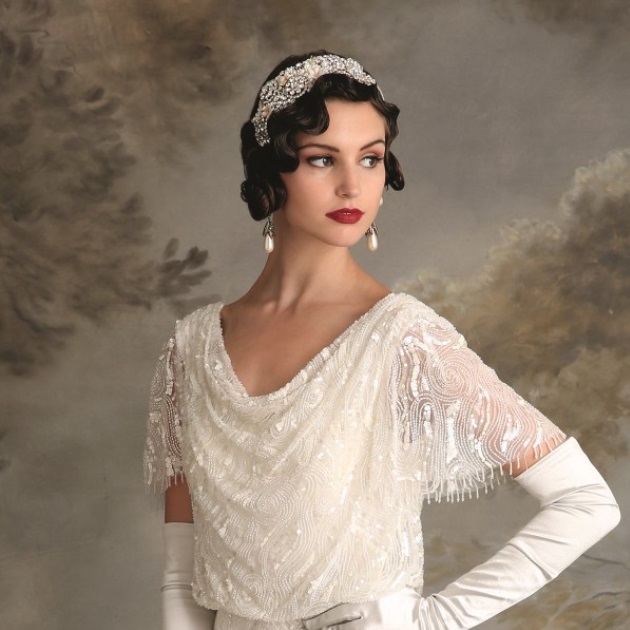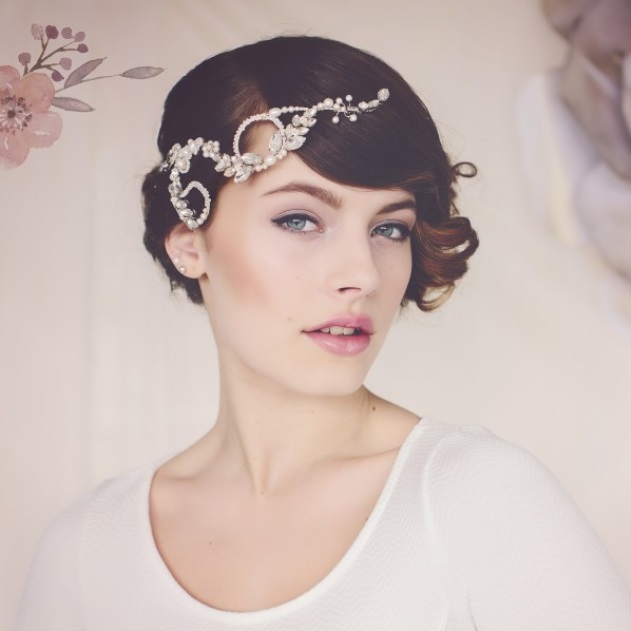 Bohemian bridal hairpieces for shorter styles
For a truly beautiful bohemian look, accentuate soft waves with delicate bridal flowers. For a striking look, our stunning floral halo is perfect for a rustic bohemian ceremony and looks gorgeous worn over a cascading tulle veil for the ultimate bridal look. Alternatively, if you're looking for something a little subtler, our romantic floral hair vine handmade with glistening opal crystals, looks beautiful worn with loose flowing curls for a dreamy wedding day look.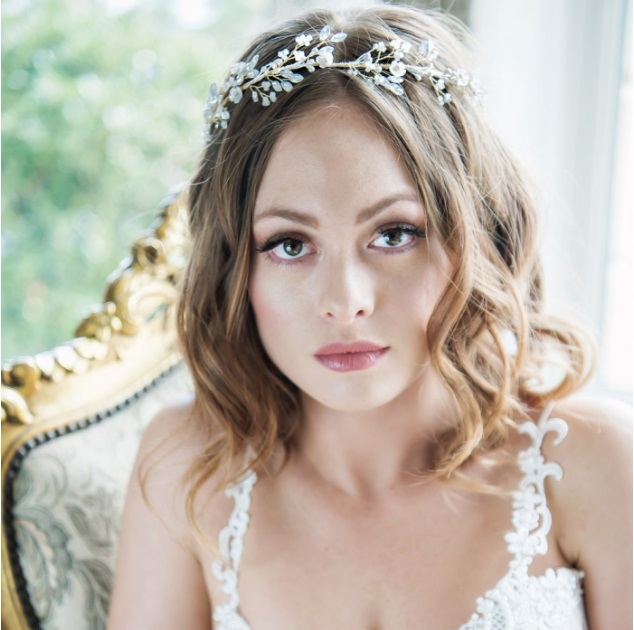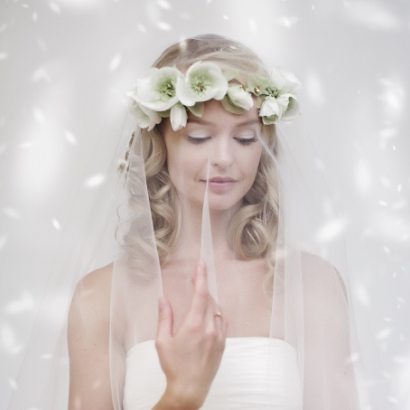 Glamorous bridal hairbands for shorter styles
Finally, if you're looking to add some glamour to your wedding hairstyle, why not add a dazzling headpiece or a striking headband? If you're planning an up-do, our statement bridal headband can be worn high on the head as a traditional headband, over the forehead for a more vintage feel. Or, if you'd rather leave your locks loose, our gorgeous Art Nouveau inspired wedding headpiece is the perfect choice for a simple, yet glamourous look.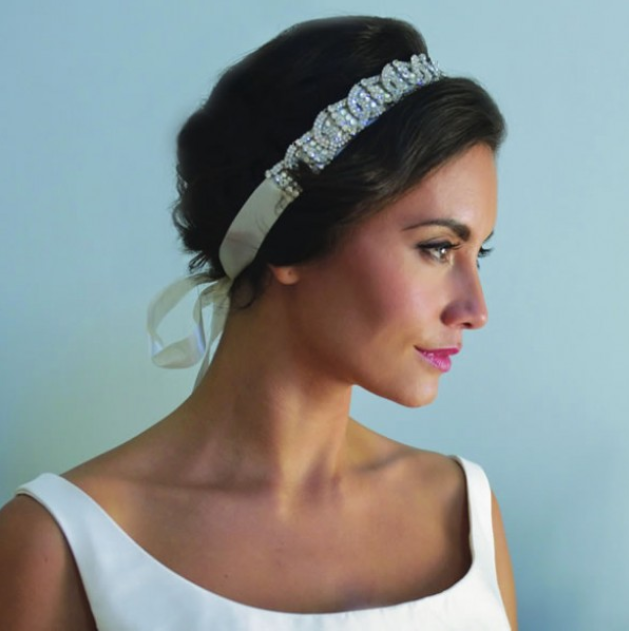 Perfectly pretty hair vines and halos
Weightless and versatile, these delicate hair accessories are easy to wear in any number of ways. You can bend and shape to suit your hair style perfectly. Wear across the top of your head, as a brow band or halo. These lightweight hair pieces will add sparkle and interest with or without a veil.