Style Your Silver Jewellery This Wedding Season
If you are considering keeping it classic when choosing your bridal jewellery then silver is the way to go. Silver jewellery will never let you down and is so versatile it will complement any wedding theme! And why stop at the bride, and have your whole bridal party in silver wedding jewellery for a classy coherent look. Then this jewellery will not only make for a beautiful keepsake for you. But by gifting your gorgeous bridesmaid's jewellery for the big day, this generous offering will provide a stunning memento of your special day for your bridesmaids as well as being symbolic of a massive thank you to your bridesmaids for being there throughout the highs and the lows! So if you have always loved silver jewellery then why stop now! Opting for a simple silver look also means you can get plenty of wear out of your silver jewellery for many years to come! So let us show you all of our silver jewellery favourites!
Perfect Pearls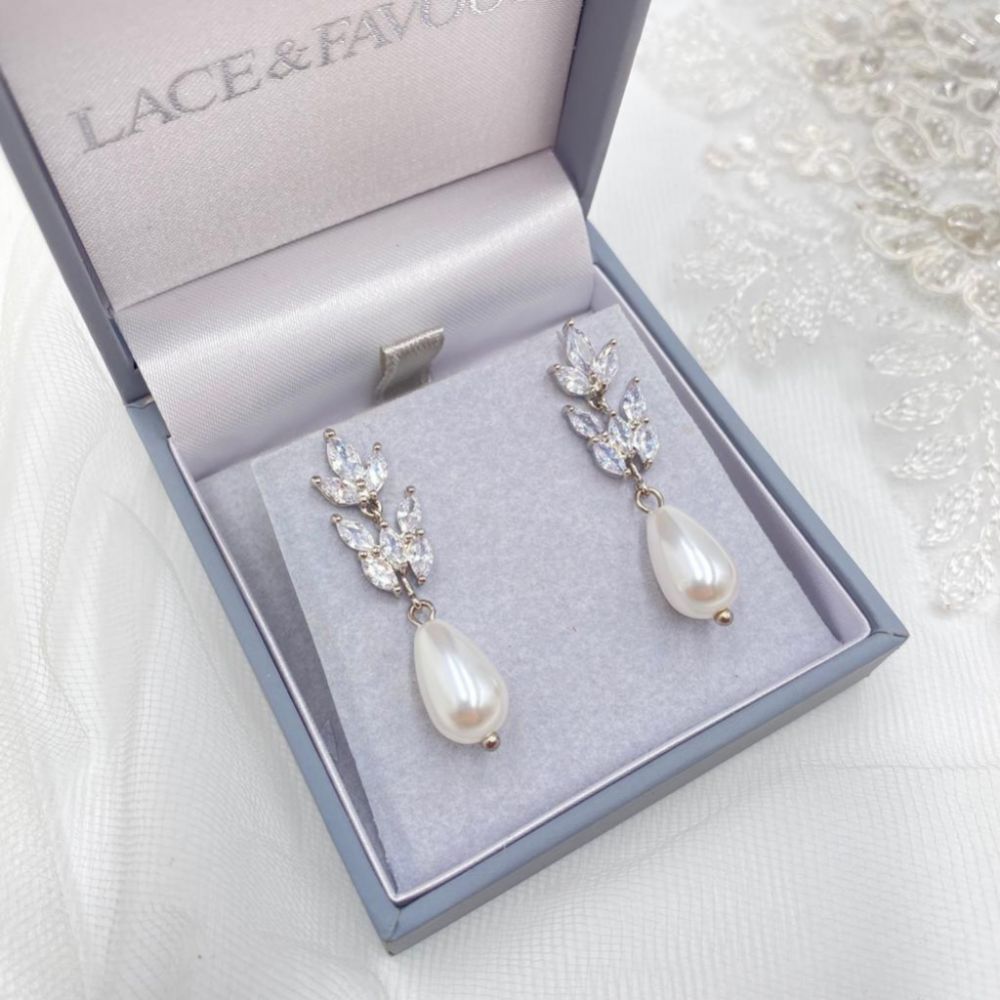 If you are looking for the perfect jewel to accompany your stunning silver jewellery look then consider adding pearls to your bridal look. Ivory pearls create an elegant and luxurious finish to silver jewellery, the perfect choice if you are planning a traditional bridal look. And if it is pearls you are after then this gorgeous set of teardrop pearl earrings will not let you down! These sensational earrings boast stunning silver cubic zirconia marquise crystals to add some sparkle to your bridal look. These shimmering crystals are arranged in a beautiful leaf-inspired pattern making them the perfect choice if you have included greenery in your wedding bouquets. So if you are thinking of stepping away from simple silver jewellery then gorgeous silver jewellery featuring glamorous pearls is a fabulous option! This pearly jewellery piece will also be the perfect addition if you have opted for bridal shoes embellished with glistening pearls!
Fabulous Floral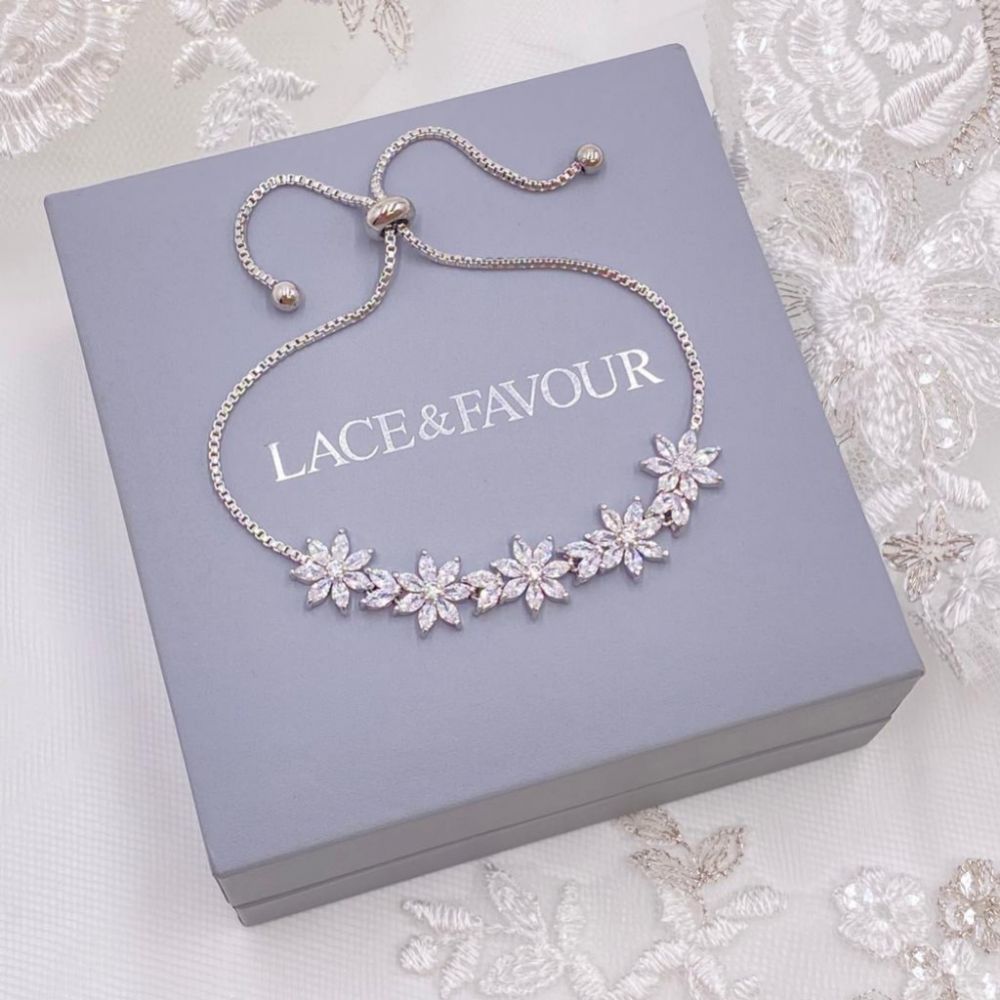 Your wedding day is a wonderful opportunity to embrace your love of flowers. When it comes to arranging your wedding bouquet, think of colour schemes that you would like to incorporate throughout your big day. Even better if you can include your favourite flower in your wedding bouquets and also include them in your bridal look! That is why we love this stunning silver floral crystal bracelet which features beautiful daisies crafted from sparkling cubic zirconia crystals. Perfect for the bride-to-be who loves all things floral and all things that sparkle! This bracelet would complement your wedding flowers fantastically if you have opted for daisies, a match made in heaven! This would also make the perfect gift for your bridesmaids which would make for the most beautiful keepsake from your special day!
Statement Silver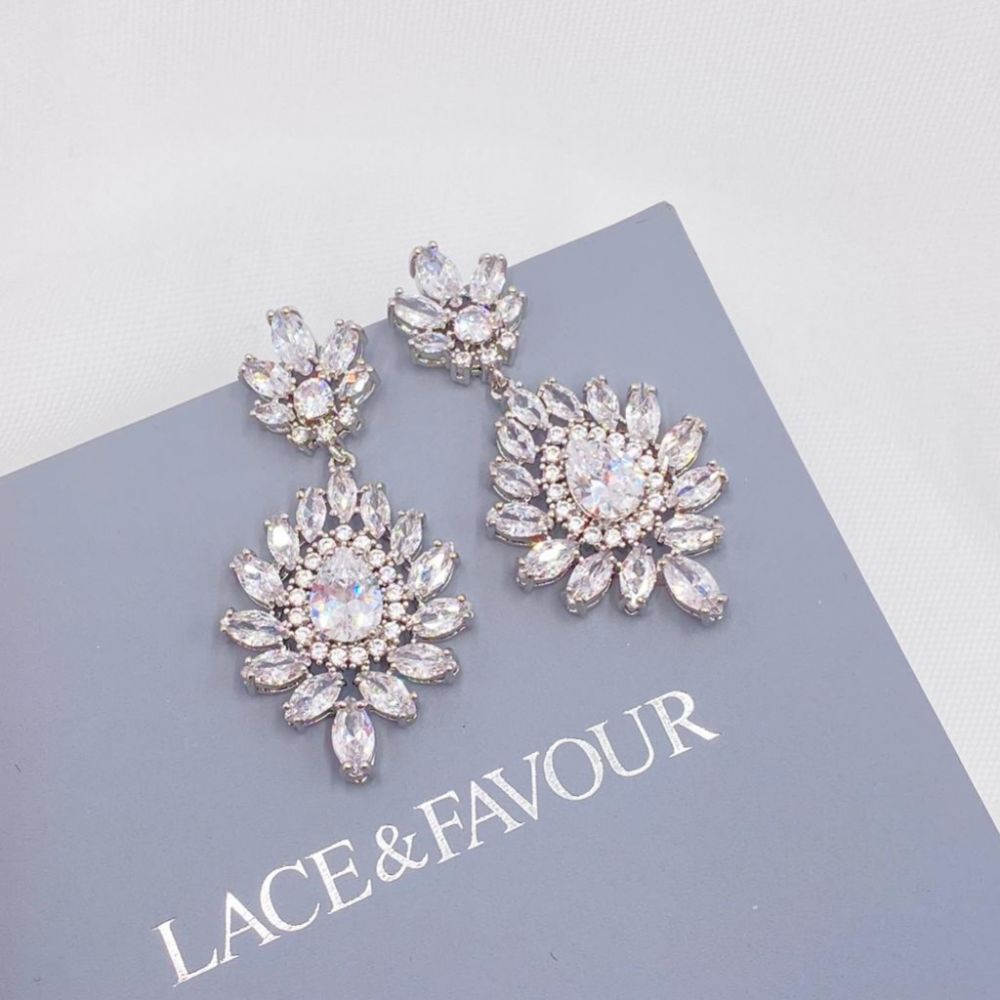 Whoever said that silver is simple clearly does not know its potential! Silver is a luxurious metal that can be transformed into a multitude of wonderful pieces of jewellery, often beyond our imagination! So, if you have opted for silver jewellery but do not want to miss your time shine then consider opting for these glorious sparkling statement chandelier earrings! The shimmering marquise crystals surround the stunning peardrop stone for a glamorous look. These gorgeous chandelier earrings offer a vintage-style elegance and will elevate any bridal look! The unique shape of the chandelier earrings effortlessly frame the face and are the perfect accessory to make you feel like you are in a fairytale on your special day!
Very Vintage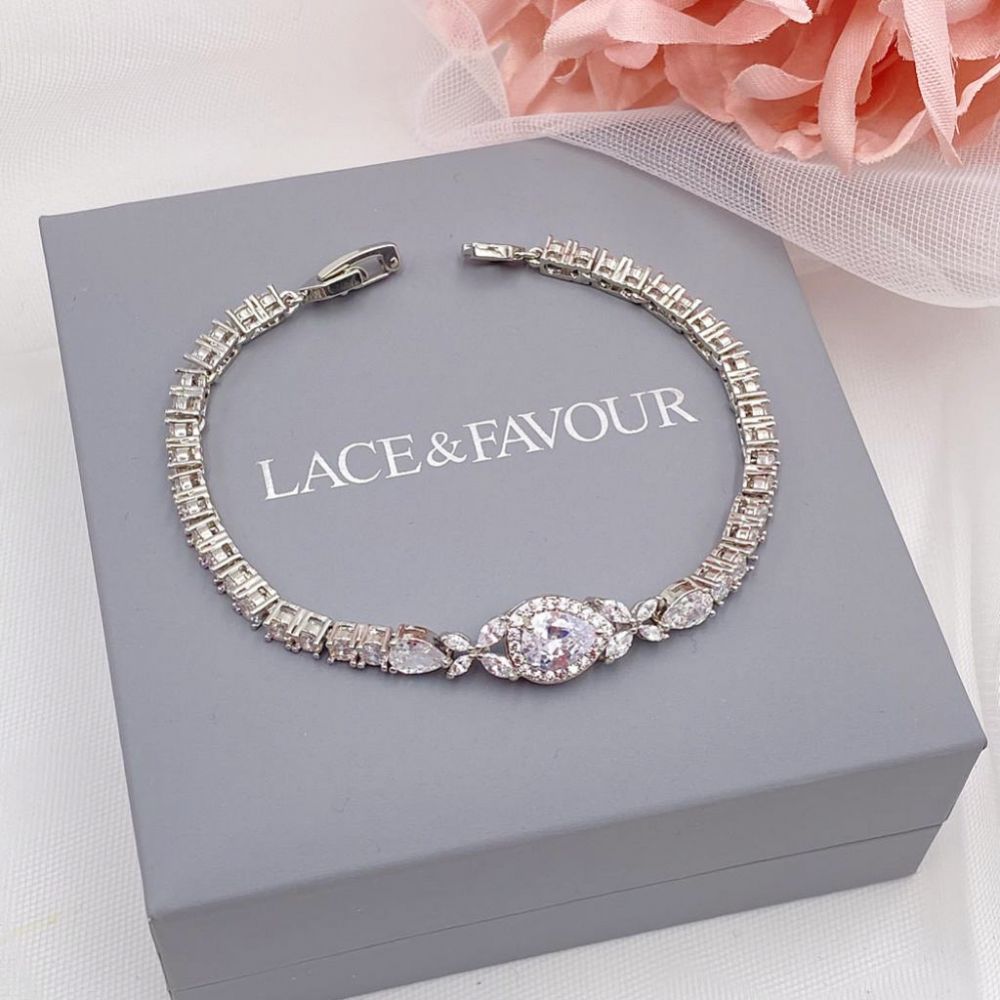 If you are planning for a vintage-inspired wedding day then jewellery makes for the perfect finishing vintage touches to your bridal look. After all, there is a reason vintage never goes out of style! That is why we will always be in love with this glamorous vintage-inspired crystal wedding bracelet. This gorgeous bracelet features stunning cubic zirconia crystals to add a bit of shine to your bridal look. We love this bracelet because it absolutely just oozes timeless class and style! Plus, you can complete this beautiful vintage-inspired jewellery look with matching earrings!
Dainty Droplets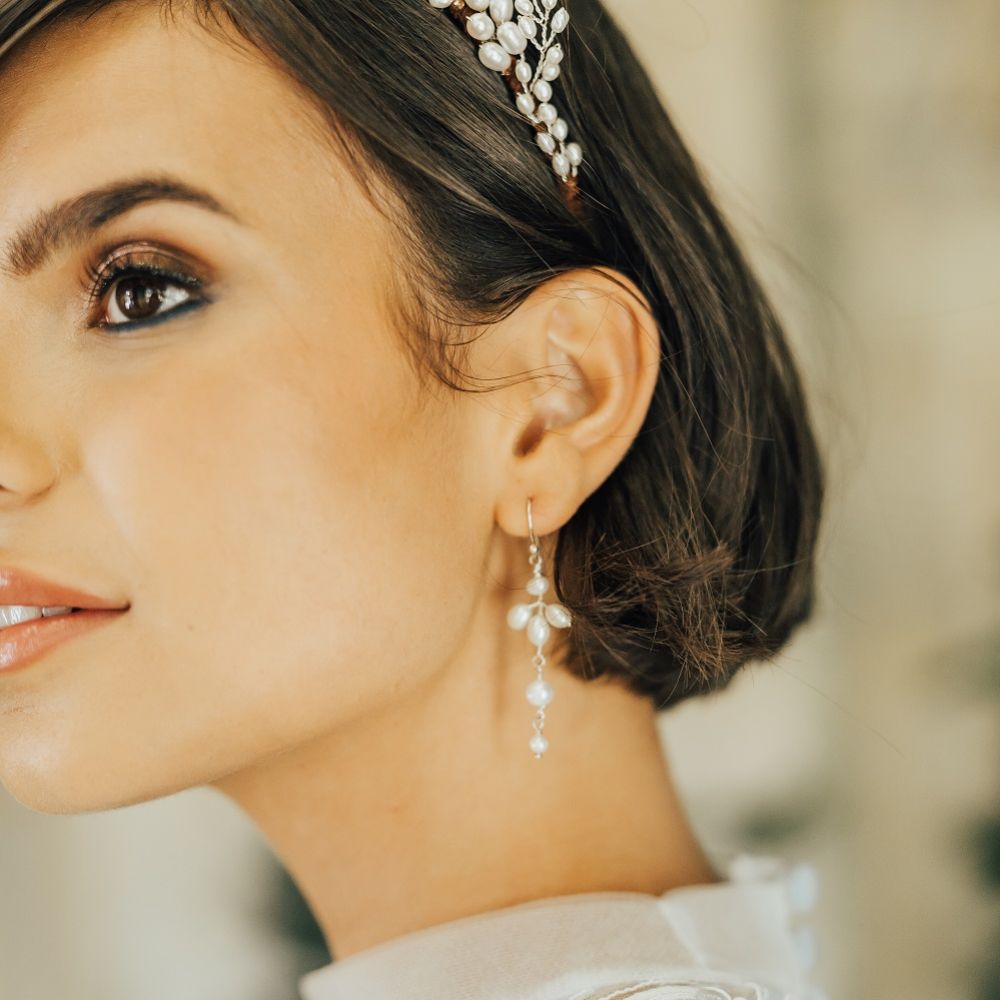 Traditional wedding jewellery is the perfect finishing touch if you have opted for a traditional bridal look for your wedding day. And a piece of traditional wedding jewellery that will never let you down are droplet earrings. And we are just in love with these stunning pearl droplet earrings which offer as much beauty as they do elegance, which is a lot! While these earrings offer a simple silhouette, they are crafted in a beautifully intricate design. The droplet style is formed from a stunning silver vine of ivory freshwater pearls. These earrings would be the perfect addition to your bridal look if you are already including gorgeous pearls for a perfect pearly look!
A Modern Moment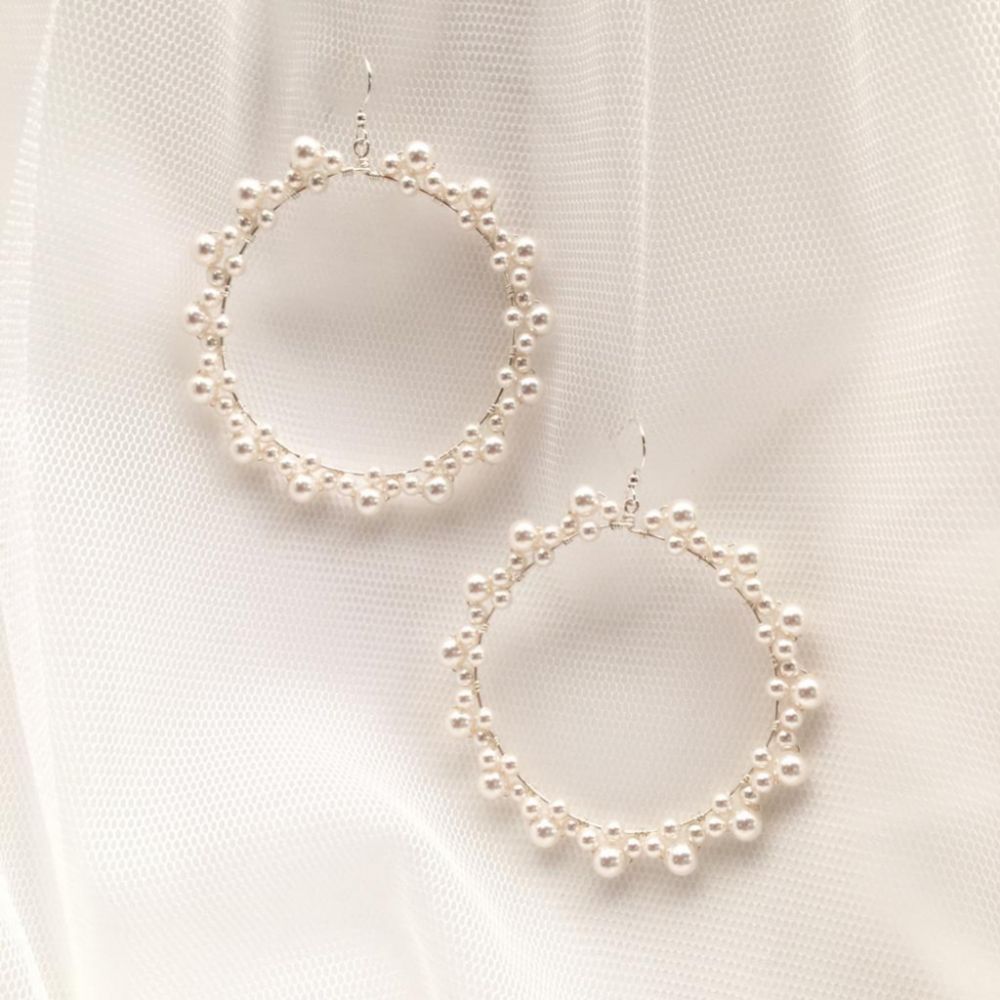 If traditional is not your style then why not fully embrace being a modern bride. And it does not get much more modern than these gorgeous pearl hoop earrings. These stunning oversized hoops will add a modern twist to a traditional look, or be the perfect finishing touch to a complete modern bridal look! Whatever way you decide to style these beautiful hoops, we know that we are in love with them! These gorgeous hoops can also be worn for many more special occasions following your big day, it just keeps getting better!
Standing Out From The Crowd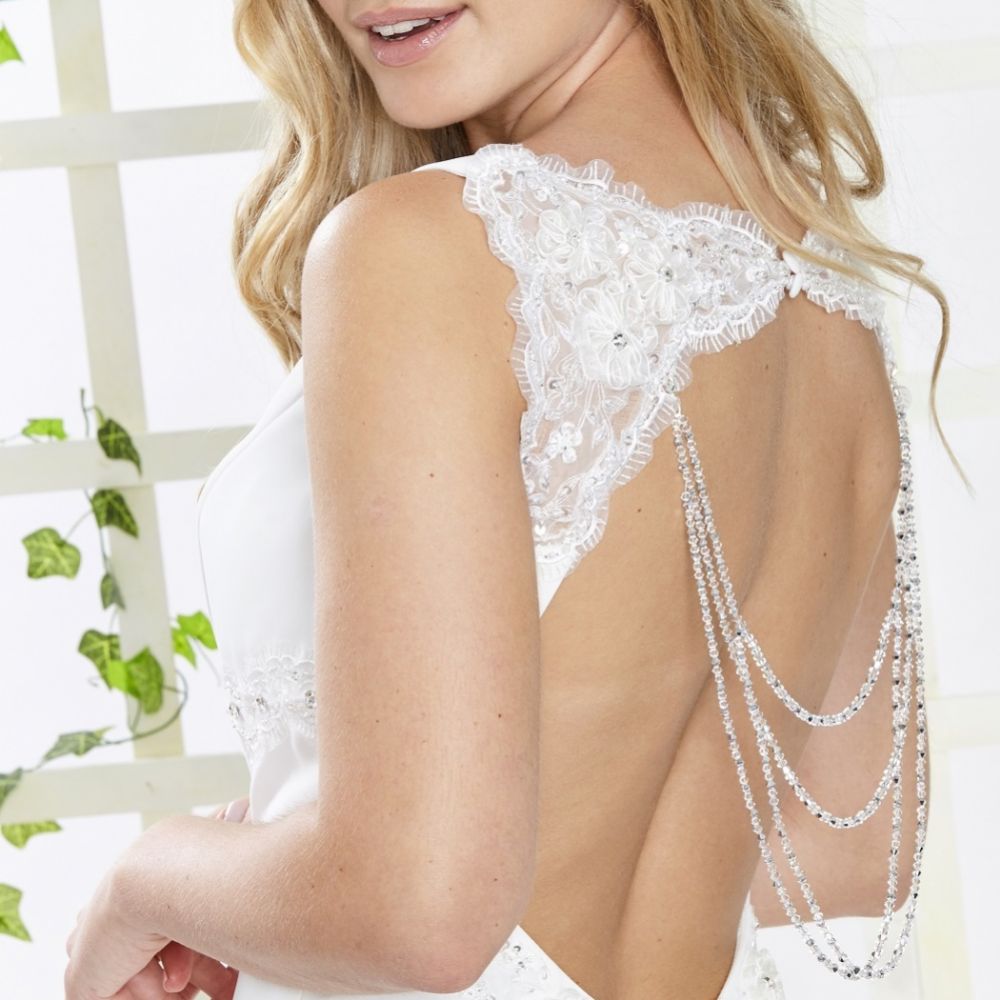 If you are after something silver that is a little bit different then you do not need to look much further than stunning silver back jewellery. Much like this gorgeous multi-strand crystal back jewellery which will steal the show! The beautiful piece of jewellery is best worn with a low back dress to fully show off this statement piece. And it gets better! If you have a colour theme in mind then the crystals in this glamorous piece of jewellery come in a variety of colours! So if you are looking for something unique for your bridal look then this would be the perfect choice to dazzle your loved ones!
Beautiful Bridesmaids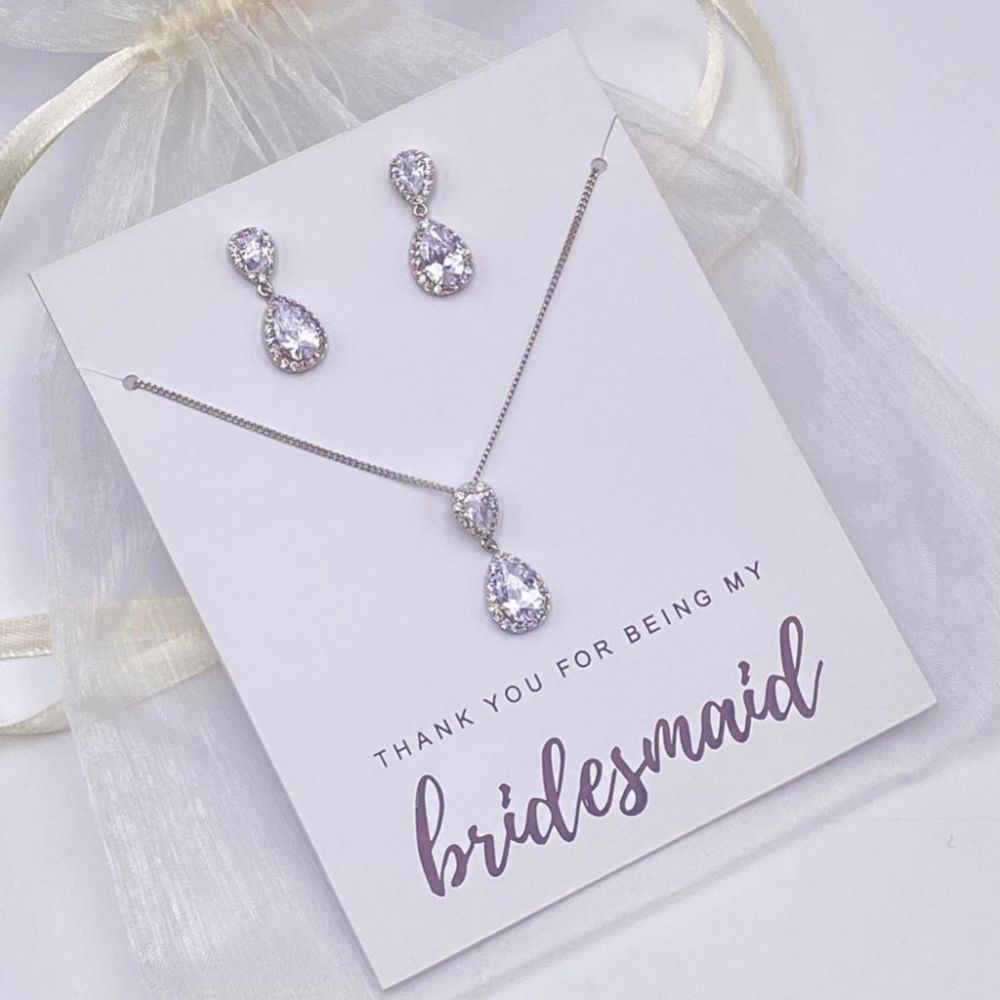 What better way to thank your bridesmaids for being by your side than by gifting them some beautiful jewellery! And if silver jewellery is your bridal theme then why stop there. Gift your bridesmaids this gorgeous silver crystal jewellery set which will make for the most wonderful keepsake. The earrings are an elegant drop design that will be the perfect finishing touch to any bridesmaid look. This stunning set is completed with delicate cubic zirconia crystals which will be shining all day and night!
Fantastic Flower Girls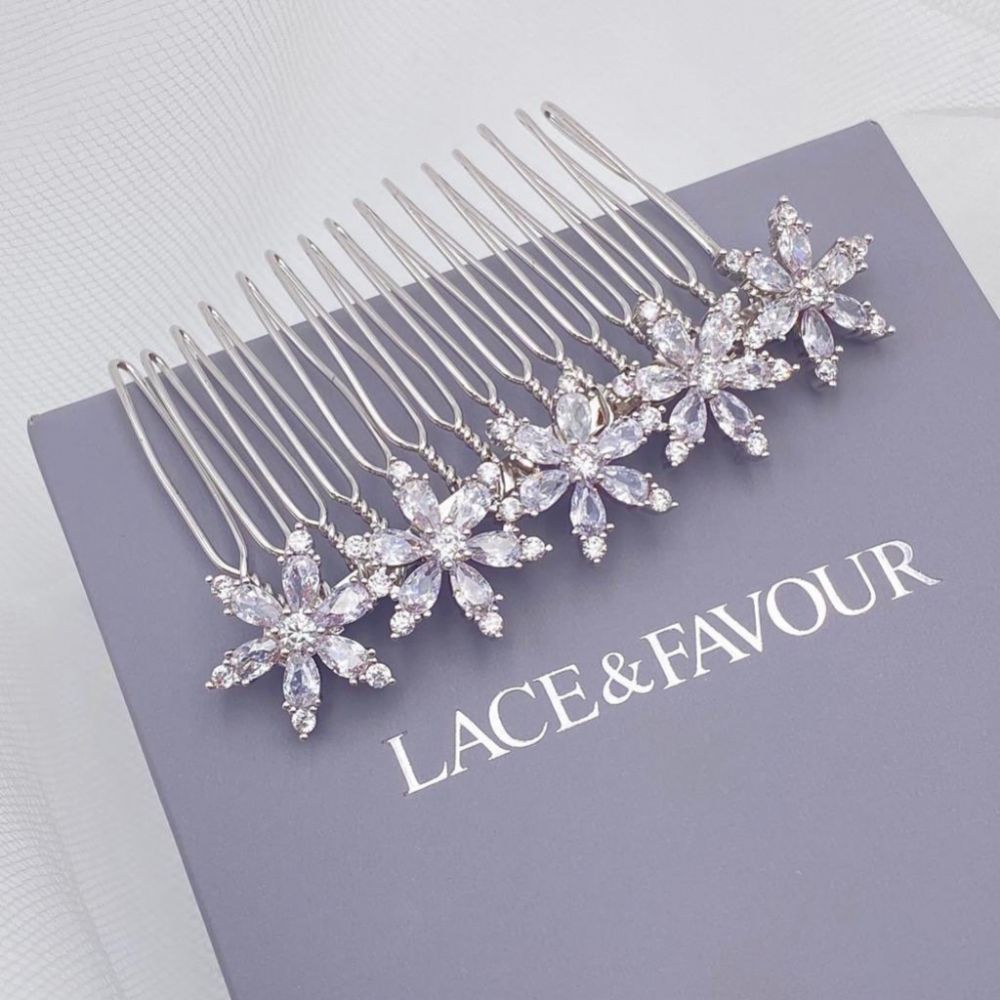 While we are on the topic of thanking all of our loved ones for being a part of your special, then we cannot forget the flower girls! And what better way to thank them with an accessory for the big day which is floral themed. That is we absolutely love this dainty crystal wedding comb which features sparkling moonflowers. This beautiful gift will have your flower girls like princesses for the day and will make for a wonderful keepsake of the special day!
One For The Boys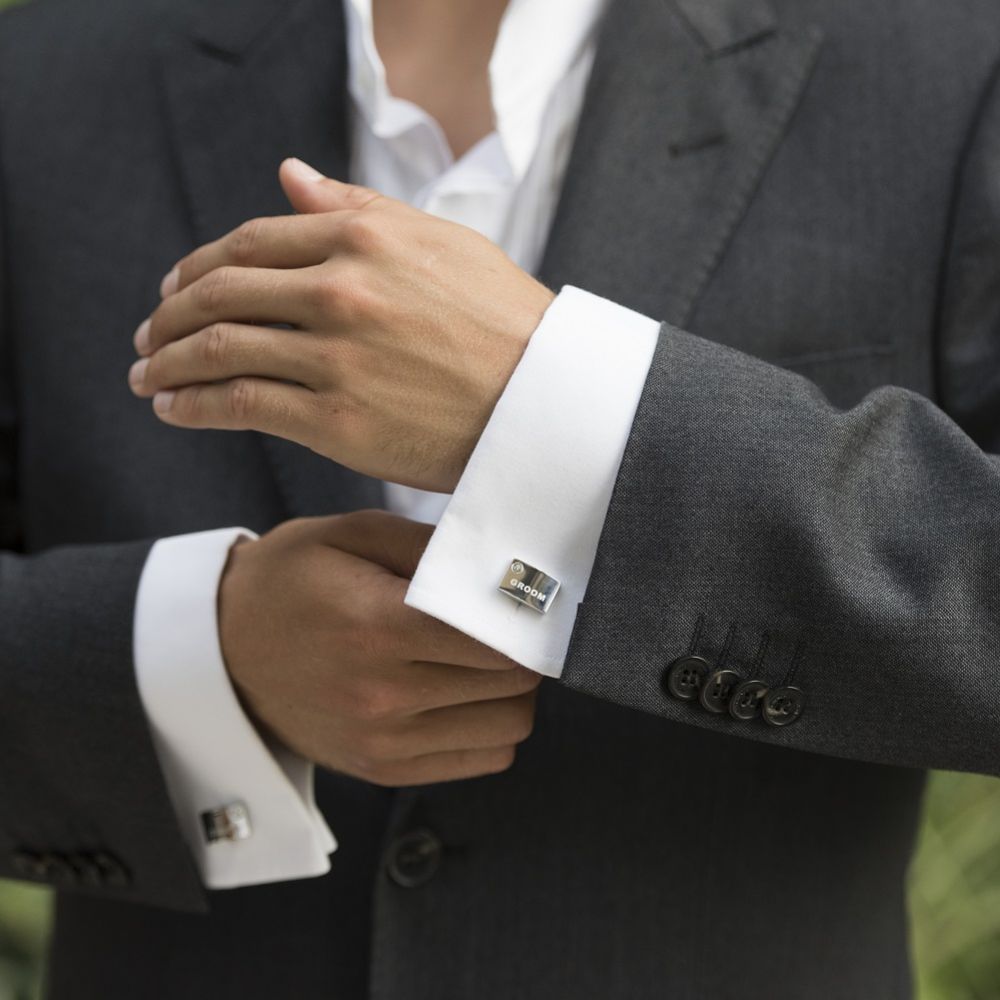 And how could we forget the lucky groom! Treat your groom to a luxury keepsake with these silver cufflinks. These cufflinks are laser engraved and are adorned with a shiny solitaire crystal which is the pinnacle of class. What better gift for a groom-to-be than a stunning memento of his wedding day! You can even gift these wonderful cufflinks to the best man and the usher which also feature laser engraving for a coherent look for the special men in your life!
A Silver Send-Off
We hope we have inspired you with our look through all things silver! Silver is a great jewellery choice since it is so versatile meaning it can suit any bridal look and wedding theme! However, if you are after an all-silver look then opt for silver accessories such as a silver hair comb to style your stunning veil! Top off your love of silver by styling your bridesmaids with gorgeous silver jewellery for a complete look. If you are currently planning a winter wedding then we love adding some painted silver pinecones with added glitter for a nature-inspired bouquet!
Shop Your Perfect Silver Wedding Jewellery With Us
Whether you are after a sparkling silver necklace or you are after silver jewellery sets as gifts for your bridesmaids. You can shop for your dream silver jewellery here at Lace & Favour.