Spoilt For Choice - Bridesmaid Dresses
Spoilt For Choice: Bridesmaid Dresses
This year's colour trend for bridesmaid dresses continues with the ever-popular dusky rose, pale silver and nudes. Many dress styles come with coordinating junior styles, and flower girl dresses can be made with matching sashes. At the Lace & Favour studio in East Sussex you will find over 100 bridesmaid dress styles to see and try before making that all important decision. If your bridesmaids are very different sizes and shapes, you could consider the emerging trend with each bridesmaid having a dress to suit their own individual body shape, but all in the same colour. Or why not have your bridesmaids in the same dress, but a different colour? The mismatch look brings added colour and depth into the bridal party and allows your maids to dress in a style that suits them best.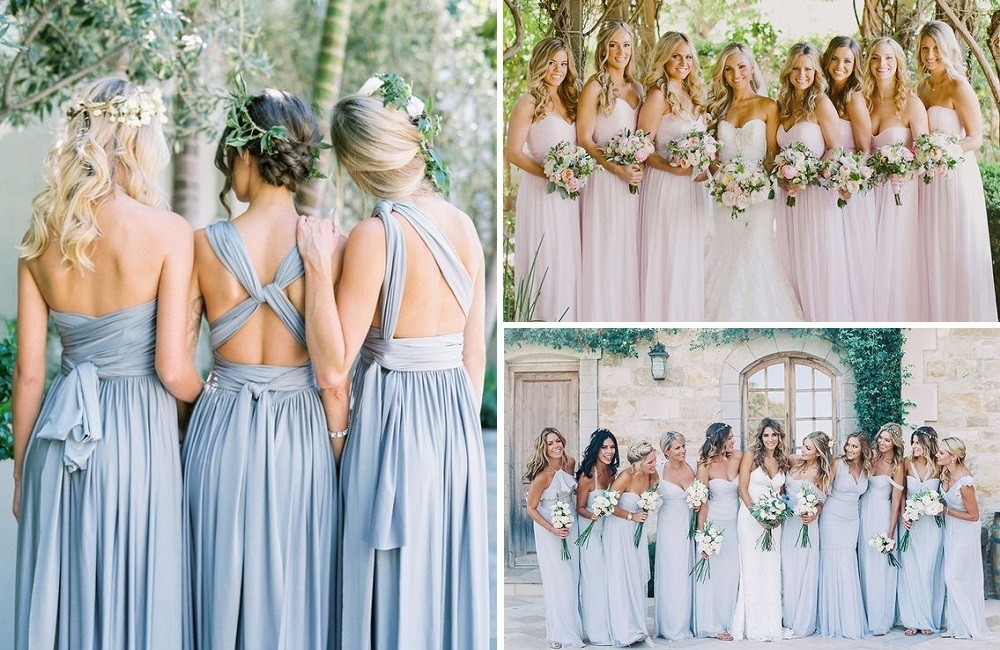 Another bridesmaid trend taking off this year is sequinned dresses. Sequins absolutely tick all the boxes in terms of wedding day glamour, sparkle and metallic-inspired details. Neutral shades such as rose gold, champagne, silver and gold are popular choices for sequin bridesmaid dresses. Team with a pair of glittering heels and a beautiful bouquet to complete the look. What's not to love?

The Perfect Finishing Touches
Brides will be delighted to know they can accessorise their bridesmaids with our stunning range of occasion shoes, bridesmaid jewellery and glistening hair accessories. Whether the look is relaxed glamour, with a bohemian vibe or classic vintage our beautiful bridesmaid accessories will add the perfect finishing touches. Pretty floral hair pins, glittering heels and delicate crystal bracelets are must-haves for your maids!

Looking For a Destination Wedding Dress?
Brides may be interested to note that all our bridesmaid dresses are available in ivory and white, so if you are searching for a destination wedding dress, or a simpler design for a more informal wedding venue – look no further. We have a big selection of shoes and wedding hair accessories, so you can be sure to find everything you are searching for here at Lace & Favour. Call us today, and one of our friendly sales team will be happy to assist you.

Gift Ideas For Your Maids
To finish this feature, here are some fun and feminine gift ideas for your bridesmaids…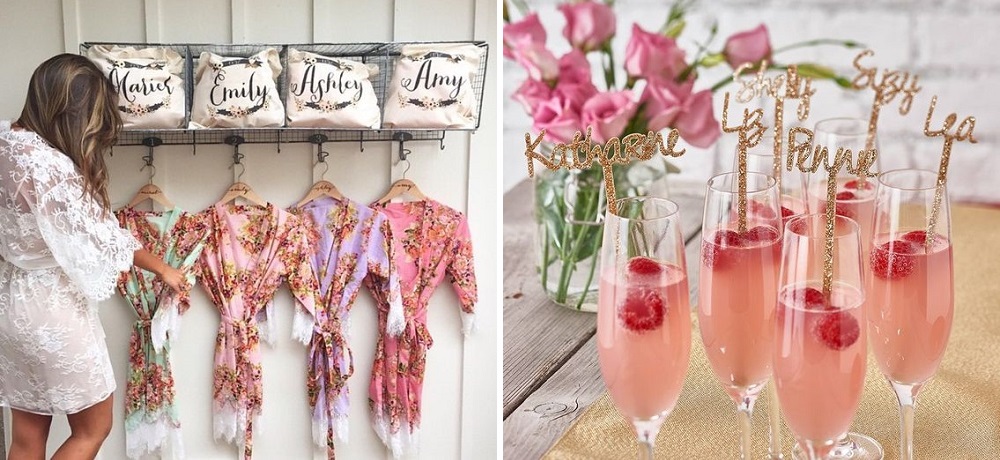 Love Andrea x