Stilettos or sneakers? Are Trainers The New Wedding Shoe?
The new wedding tradition is to break tradition. We believe it is important to make your day your own. One way of making your wedding unique is by styling your dress with a pair of beautiful bridal trainers. These trainers being no less feminine and delicately designed as a traditional wedding shoe. So you can now achieve the elegant look while being comfy! If you, like us, cannot wait to kick off your heels at the end of the day, this might be the shoe for you. Wedding trainers would also be a good option for an outdoor wedding, especially not having to worry about your heel sinking into the ground. Plus you can wear them for many more occasions, it's a win win! Or if wedding trainers are not for you, they are a great option for when you are getting your jig on with all your family and friends!
Love Lace? No Problem!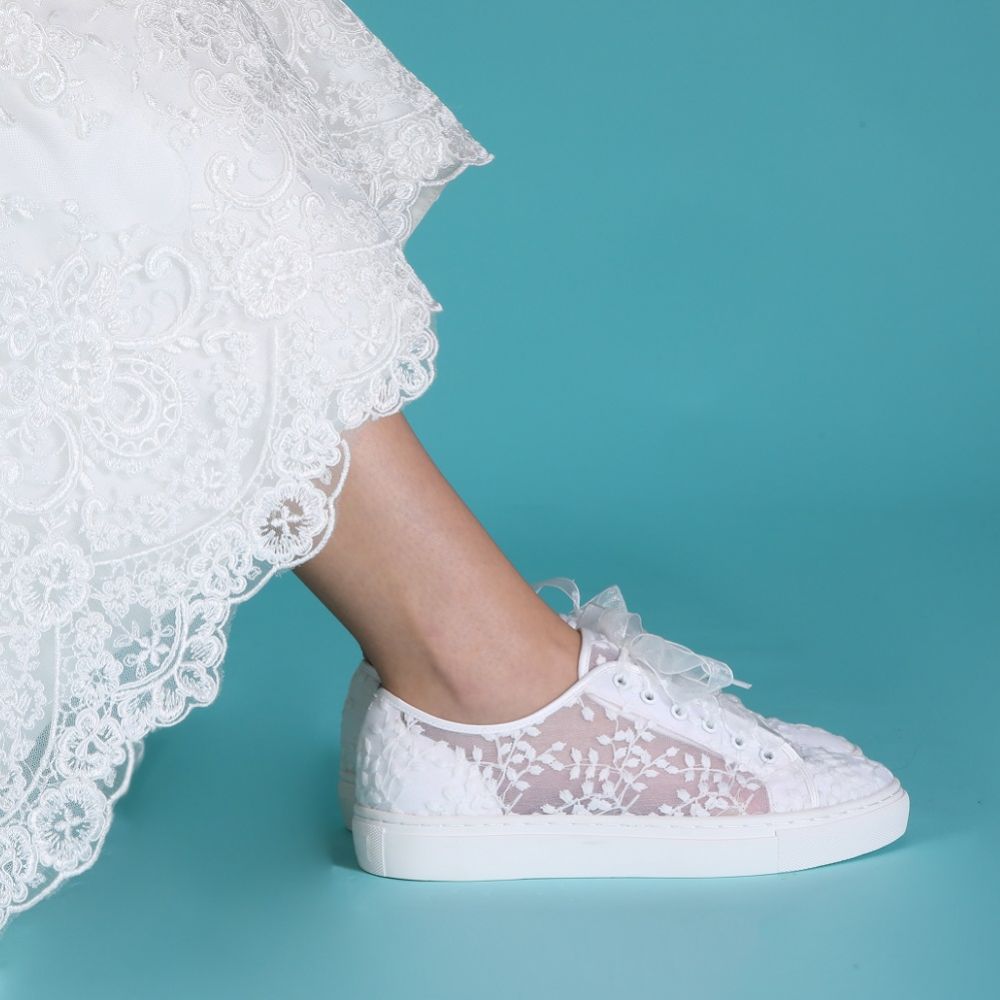 We have the perfect lustrous lace shoe for you in our ivory embroidered lace wedding trainers. As we say just by opting for trainers over a classic heel doesn't mean you have to sacrifice any of the femininity, these trainers show that off for themselves! And these shoes even come with a cushioned sole for maximum comfort for your wedding day. So if you are after all the lace and frills, but not the heel, we have the perfect stylish shoes for you and an individual look!
Let's Get Jazzy With It!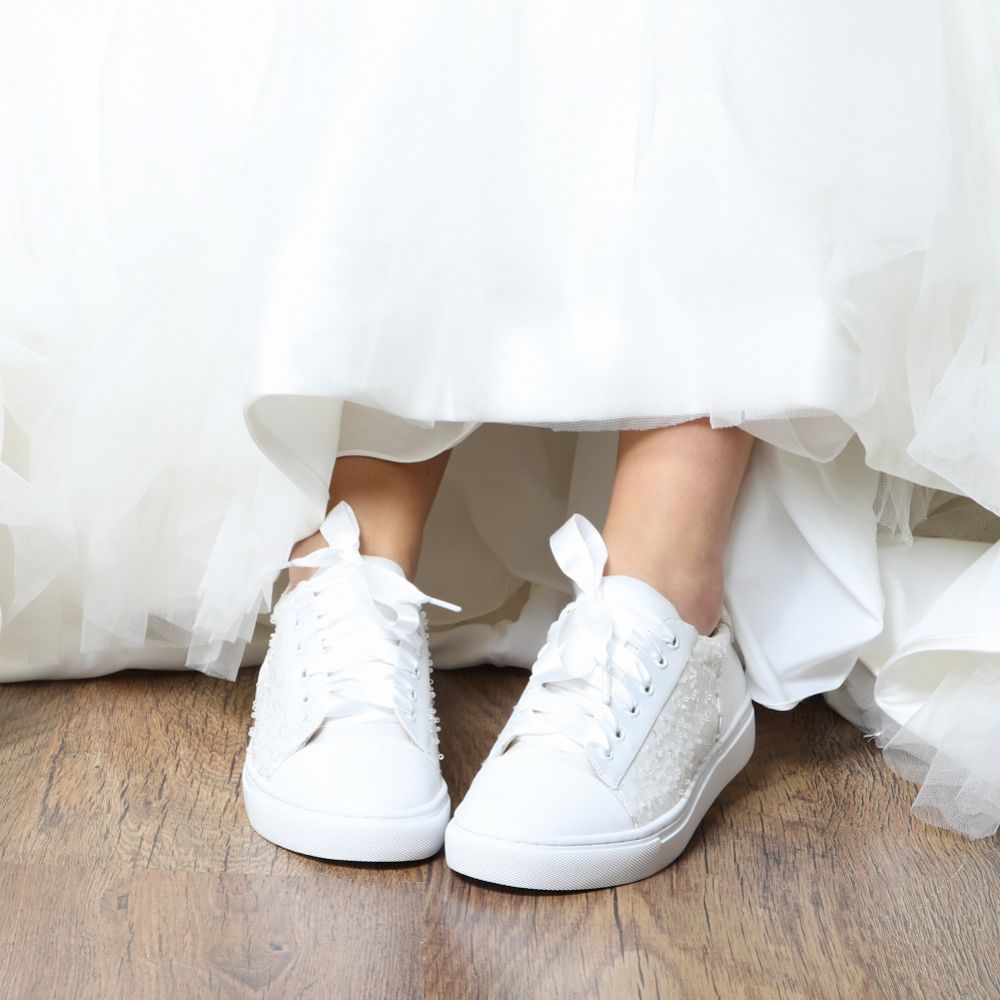 Want more of a statement sequin piece? We have got you covered with our ivory sparkly sequin embellished wedding trainers! These sequin embellished wedding trainers will add a touch of sparkle to your special day. Even better, all this shine is held together by delicate satin laces keeping all the class of traditional wedding shoes. These trainers will feel at home walking down the aisle and on the dancefloor, who needs a disco ball when you have disco shoes!
Looking for Something Extra Special?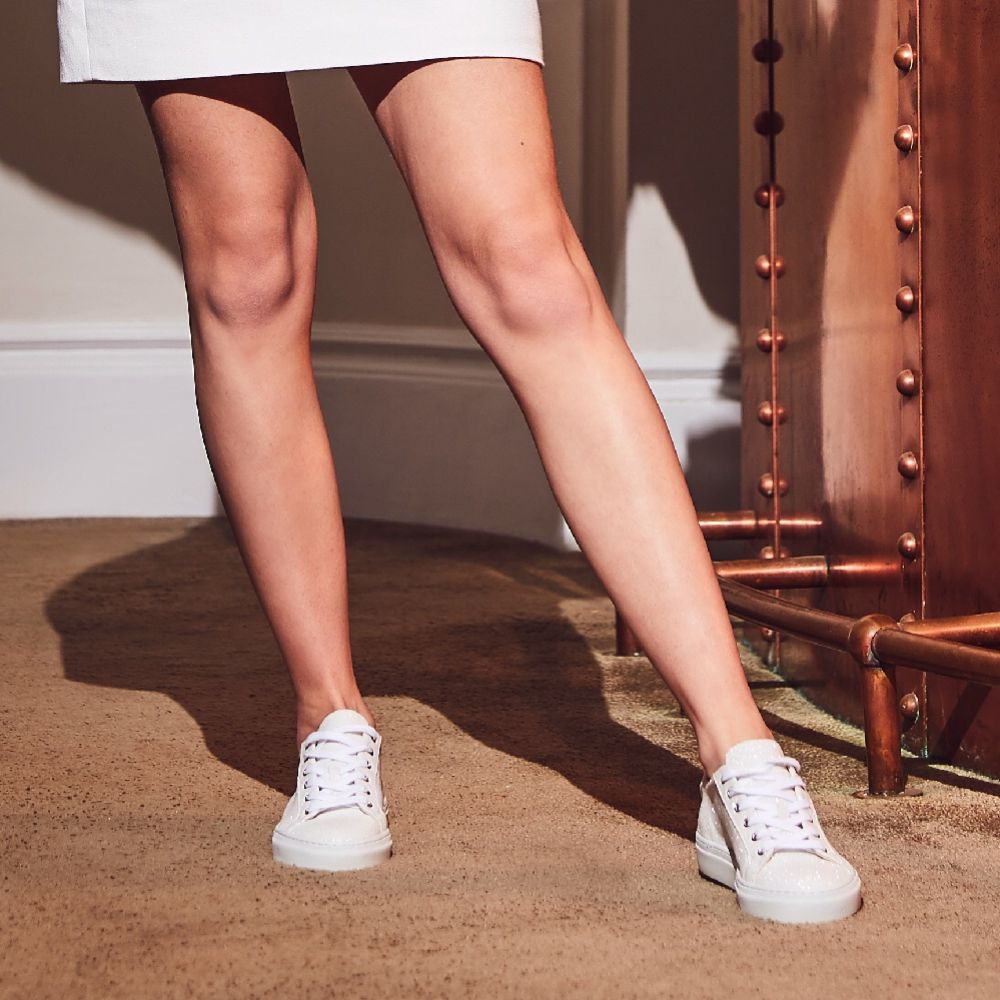 Stun your loved ones in these one of a kind limited edition trainers as part of our Rainbow Club season 2021 collection! These ivory shimmer sparkly wedding trainers will dazzle the crowds. And not only do these sparkly shoes cover your 'something blue' with the hidden blue crystal in the soles of the trainers. These shoes offer luxury comfort through the blush pink Bliss Cushion Comfort so while you are on cloud nine, you can be walking on clouds too!
Dreaming of Satin?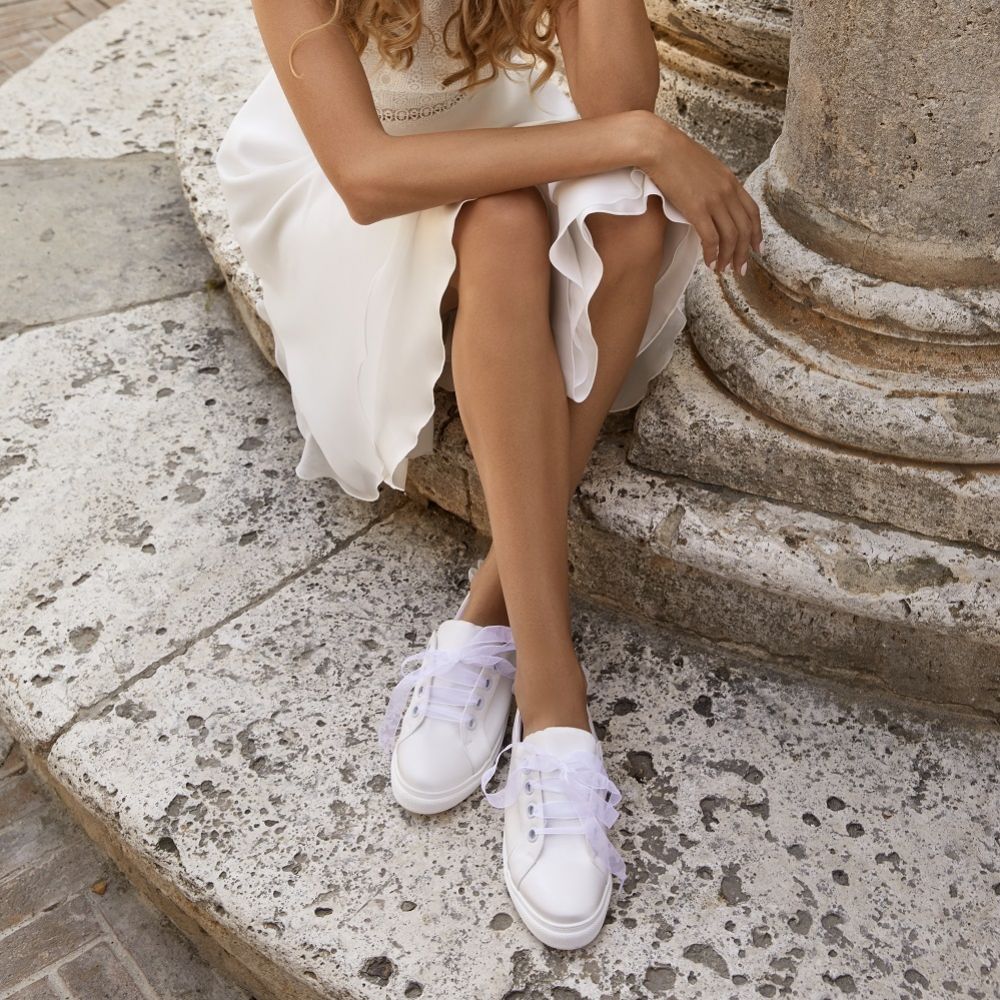 Prefer to incorporate a more classic look with your wedding trainers? These soft and delicate satin shoes will more than provide the traditional theme you desire. Plus it only gets better, these shoes also feature delicate organza ribbon laces as well as an organza bow on the heel of the wedding trainers. Satin and organza on trainers? We love the style and class of these shoes with the added extra of staying comfy all day in our Avalia Emily wedding trainers!
Come Rain or Shine!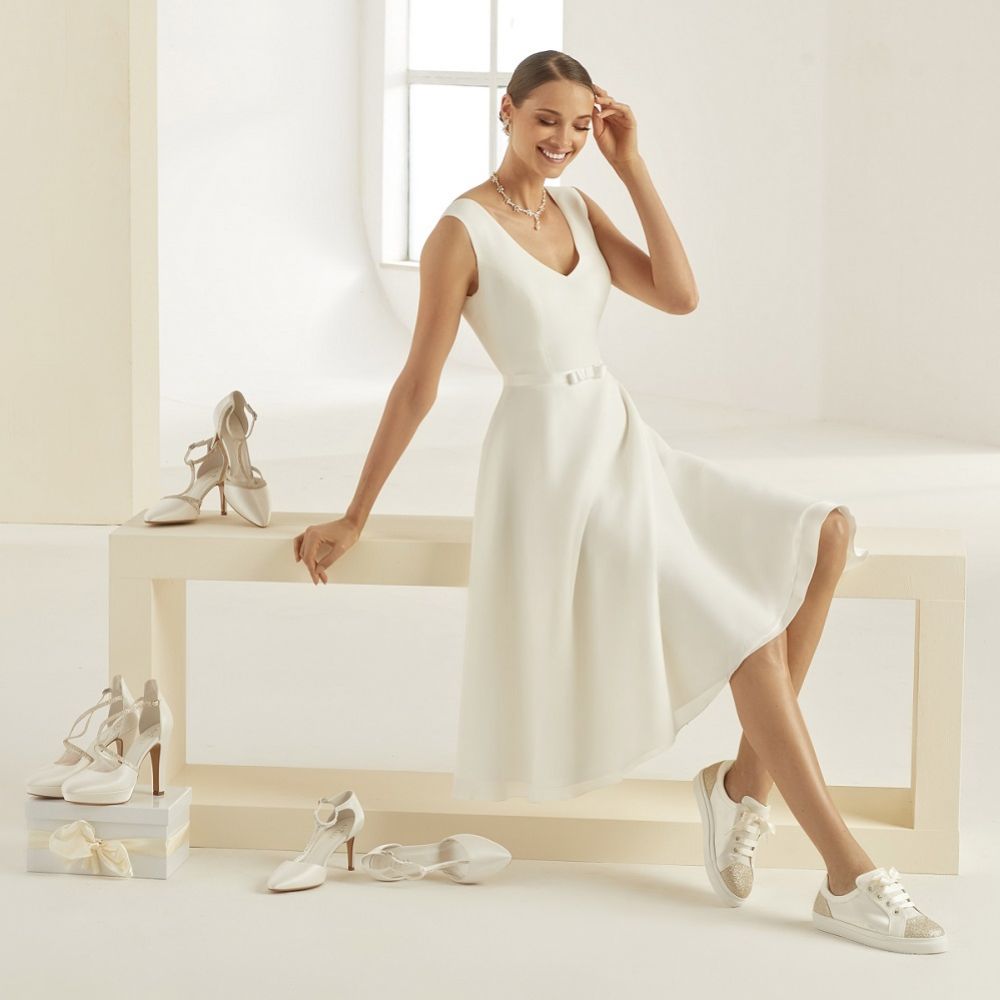 Like the all satin trainers but want to dazzle with some silver shine that will add a certain 'je ne sais quoi' to the traditional satin shoe in our Avalia Robin shoe! This trainer also adds a retro look to your style, the perfect addition if you are opting for an old school vibe on your big day!
So Why Opt For Wedding Trainers Over a Traditional Shoe?
Looking good does not have to come with being uncomfortable, in wedding trainers you can achieve an elegant and sophisticated look in luxury comfort. With the option of going loud and proud with glitter and sparkles which will come to life on the dancefloor. Or an intricately embroidered lace shoe if you have a real eye for detail. Plus, all of our trainers keep a piece of the traditional in their ivory colour, but each is unique in their own way. Here we do not think you have to sacrifice an ounce of beauty, femininity or style in opting for wedding trainers over heels. And if trainers are not the right choice for you walking down the aisle, they are the ideal shoe for getting ready in the morning and when you are breaking it down with all your loved ones on the dancefloor!
Shop Wedding Trainers With Lace & Favour
Here at Lace & Favour we love wedding trainers and you can get your hands on your own pair on our site. We hope you have a great day breaking traditions and kicking back in our trainers, fit for any bride! For glitz and glamour or stylish and satin, shop your unique look and make your day your own!