10 Tips for the Morning of Your Wedding
The wedding decor is sorted, you've planned your bridal look down to the very last detail and your guests have all responded to your gorgeous little invites - congratulations! The big day that you've been waiting so long for is almost here but how are you going to spend the morning and is everything in order? Chances are, you will have checked, double-checked, and triple-checked everything, so this is your chance to sit back and enjoy yourself before you head down the aisle. Here are our 10 tips for the morning of your wedding so you can start the day feeling relaxed and ready for the day ahead!
10 Tips For The Morning Of Your Wedding
1. Put Together a Timeline
This is an absolute must! On the morning of the wedding, you need to know where you to be and when, the same goes for your bridal party if you have one. By doing this, you will make sure no one is late and everyone is in order, which is key for such a special day. It also means you will be less stressed and able to enjoy yourself, with an agenda to hand and everything ready to roll. You don't have to do this alone either, planning the timeline of the morning can make for a fun night out - or in - for your bridal party! Our gorgeous wedding planners can give you just the tool you need to get everything arranged perfectly! Choose from navy, ivory, or a cute dusty pink to add your own personal touch to the planning.
Whether you're getting ready at the venue or you've opted to arrive in style in your very own wedding car, planning a timeline of events in advance will make everything run smoothly!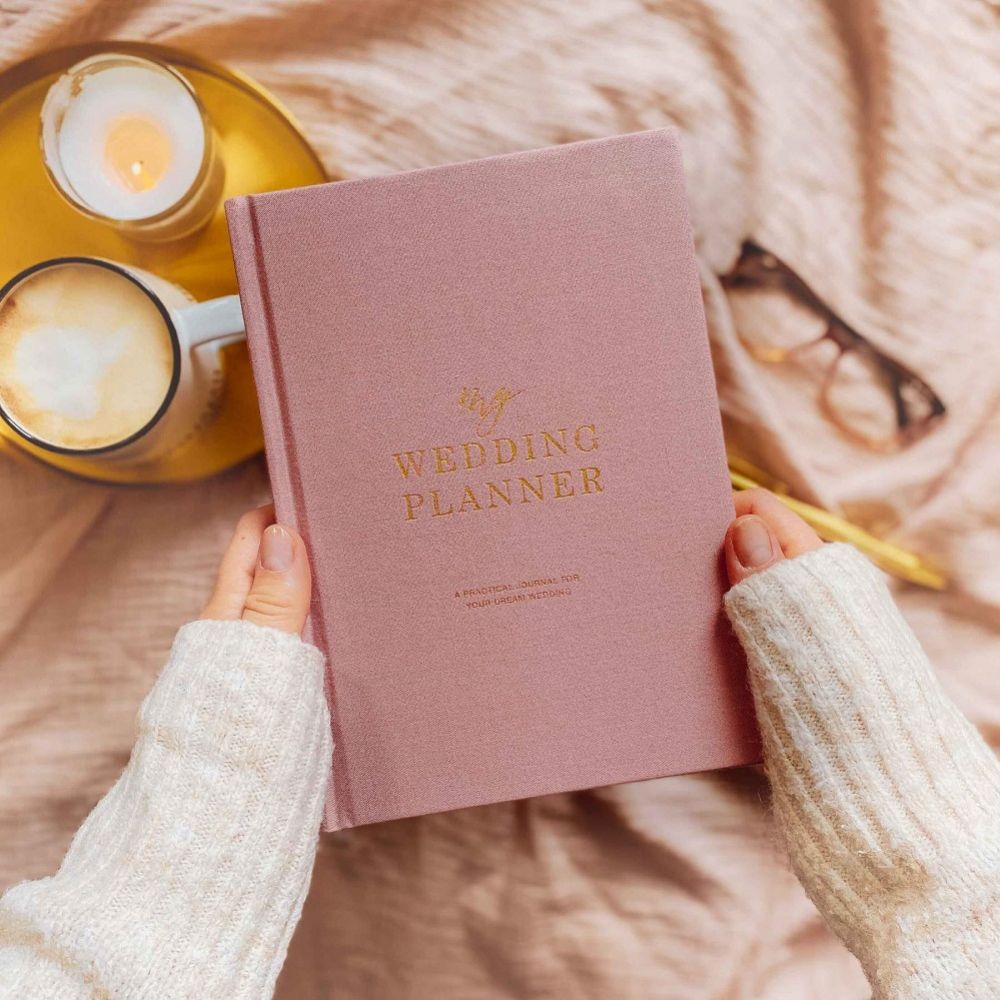 2. Enjoy The Morning
The most important item on the list is this. Enjoy the morning. Surrounded by your loved ones and taking in every second before things start to speed up. The whole day will go by in a flash so really take the time to take it in and enjoy yourself as you won't get to do it all again, no matter how much you want to! Get one of the bridesmaids or your photographer to take some photos too, so you can look back on them and cherish them for years to come. We absolutely love bridal prep photos as it's the one part of the day where you can relax with those dearest to you as the excitement builds!
3. Plan More Than Enough Time To Get Ready
No one wants to be rushing and this should be a leisurely morning. Take your time and make sure there is enough time on the agenda for you to do just that. Have everything laid out ready so you are not wondering where anything is and just let the morning flow. If you have a Maid of Honour, get them to take control and run the morning, or better still, your wedding planner! Ask yourself the night before, is your dress ready? Have you got your veil and accessories ready? If you're having your bridal hair done by a stylist, it's also hugely important to make sure that you give them enough time to create your dreamy look whilst also allowing you time to do your make-up and of course, get dressed! If you're arriving at your venue via a wedding car, it's also important to consider delays.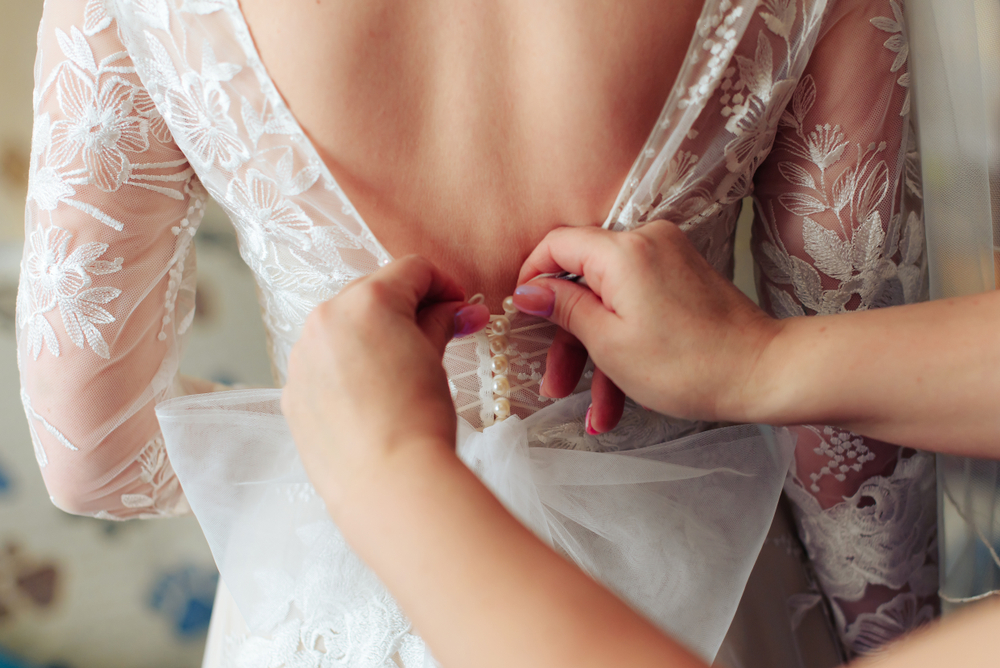 4. Stay Calm and Collected
Nothing is worth stressing over, all of the hard work is done and it is time to enjoy your day. Keep stress to a minimum and stay collected throughout the morning. If something goes wrong it won't be the end of the world, so sit back and enjoy every second.
5. Keep The Bubbly at Bay
Absolutely have a toast and enjoy a glass or two as you get ready, but make sure you keep it at bay as no one wants to be staggering down the aisle! There will be plenty of time to enjoy that once it is all said and done, so keep your heels on and your head high for the time being!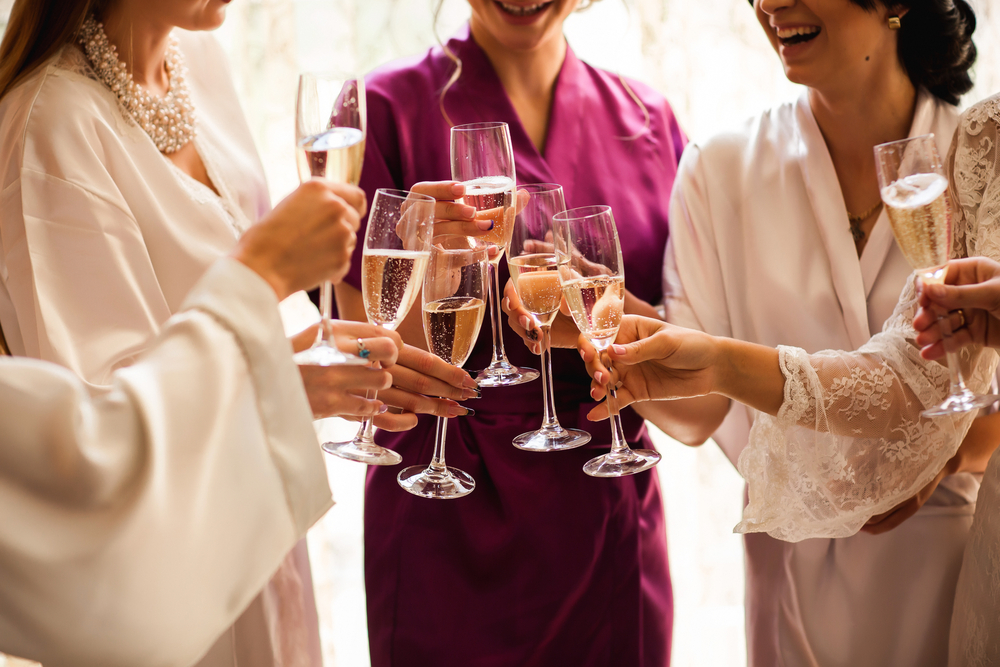 6. Take Time for Breakfast
Enjoy a good breakfast and make sure it has been planned into the schedule. It is going to be a busy day and you want to be fed and ready to party! Whether you opt for fruit or a full English, make sure you have sat down for some food long before the hustle and bustle starts.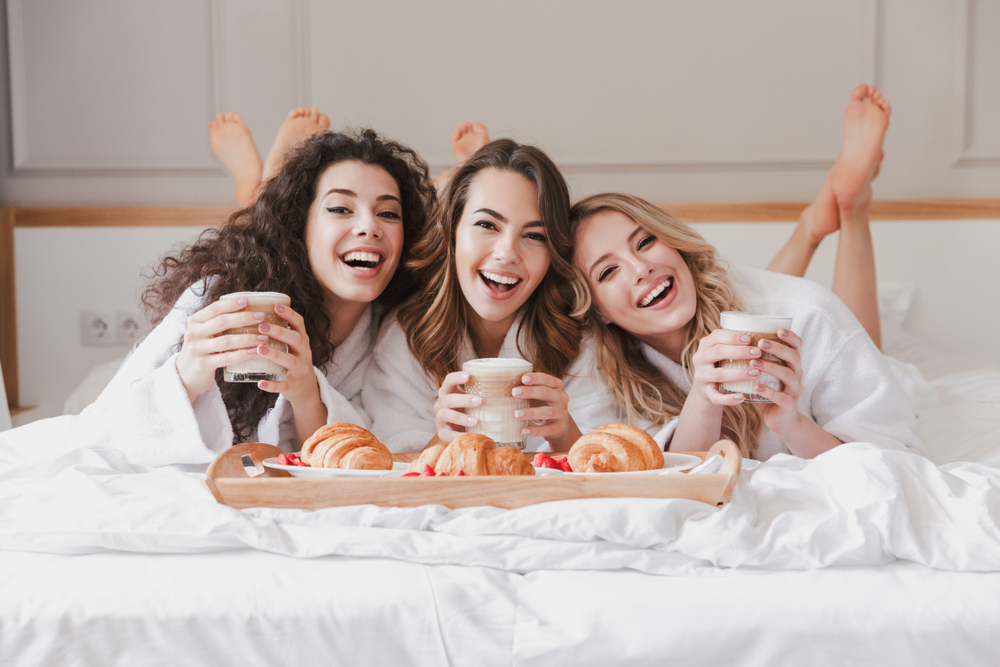 7. Pamper Yourself
This is your time to relax so don't worry about things running to plan, other people will be taking care of that for you. Prep a face mask in the morning, enjoy a hot shower or a bath and let yourself melt into the magic of your day.
8. Put your phone to one side
You don't need to be glued to the 'gram, so set your phone aside and let yourself be in the moment. Take calls if they are important but messages from well-wishers and excited guests can wait, as you don't want to find yourself with your head buried for the most part of the morning.
9. Let the professionals handle it
If you have hired a wedding planner or a wedding coordinator for the event, let them do their job. They are experts and will have handled everything ten times over, leaving you with nothing to stress or worry about. Let them do their thing and you can do yours.
10. Take a gander at your vows
If you are finding yourself wanting some light reading during the morning, take a look at your vows. Reading over them may ease your nerves and help you get into the swing of wedding things. While you may memorise them or choose to read them from paper, take some time to read over them, maybe out loud too, so you can get your tongue around the words before your moment to shine.
Finally, Take a Deep Breath and Enjoy Your Special Day
There are our ten tips for your wedding morning but don't be surprised if it goes by in a flash and you are walking down the aisle before you know it. If you are still in the planning stages of your wedding, you'll find a huge beautiful selection of wedding accessories for the stylish bride to be online here at Lace & Favour. Shop bridal shoes, veils, wedding hair accessories, jewellery, and more online to complete your look.
Finally from the whole team here at Lace & Favour HQ, we'd like to say congratulations and good luck for your special day!