Top Trends for Wedding Hair 2023
You need to ensure that your chosen wedding hair style will not only look great for the ceremony, but those all-important wedding photos too. Remember you need to look fabulous for the day's events, but also the celebrations that follow into the night. There's a lot to think about when it comes to choosing the right wedding hair style for you, so let's get started.
Dress to impress
The number one hair styling decision of course starts with the wedding dress. You've said yes to that dress, now you need a hair style to complement your chosen gown perfectly. At the same time, you want your hair to reflect your personality too. Whether you are a classic traditional bride, a sleek and sophisticated bride, a carefree boho sort of girl, or just fun and fashion loving, we all want our hair to look amazing from dawn til dusk.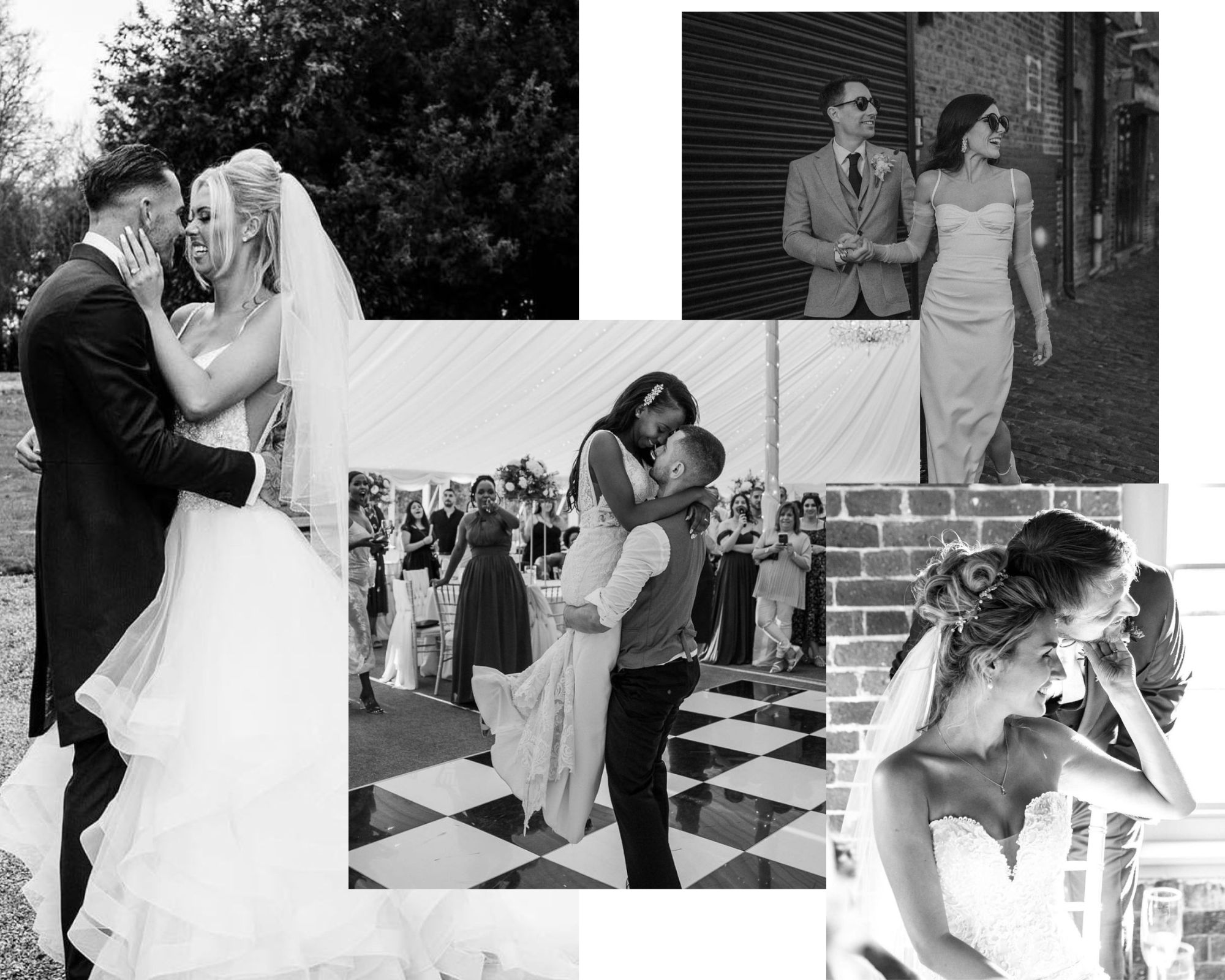 Romantic classics
For a timeless elegance that defines the traditional bride, a classic hair style is a must. Often worn neatly up to compliment a wedding dress with a higher neckline or sleeves, today's classic bride is wearing a low down up do – let's NOT call it a bun! A modern take on a bygone era, this on-trend way with hair is looser and textured. Add pearls, drapes, or a sparkling comb to create your own individuality. Or consider Hollywood waves to add vintage glamour to the modern bride, perfect with a sparkling tiara.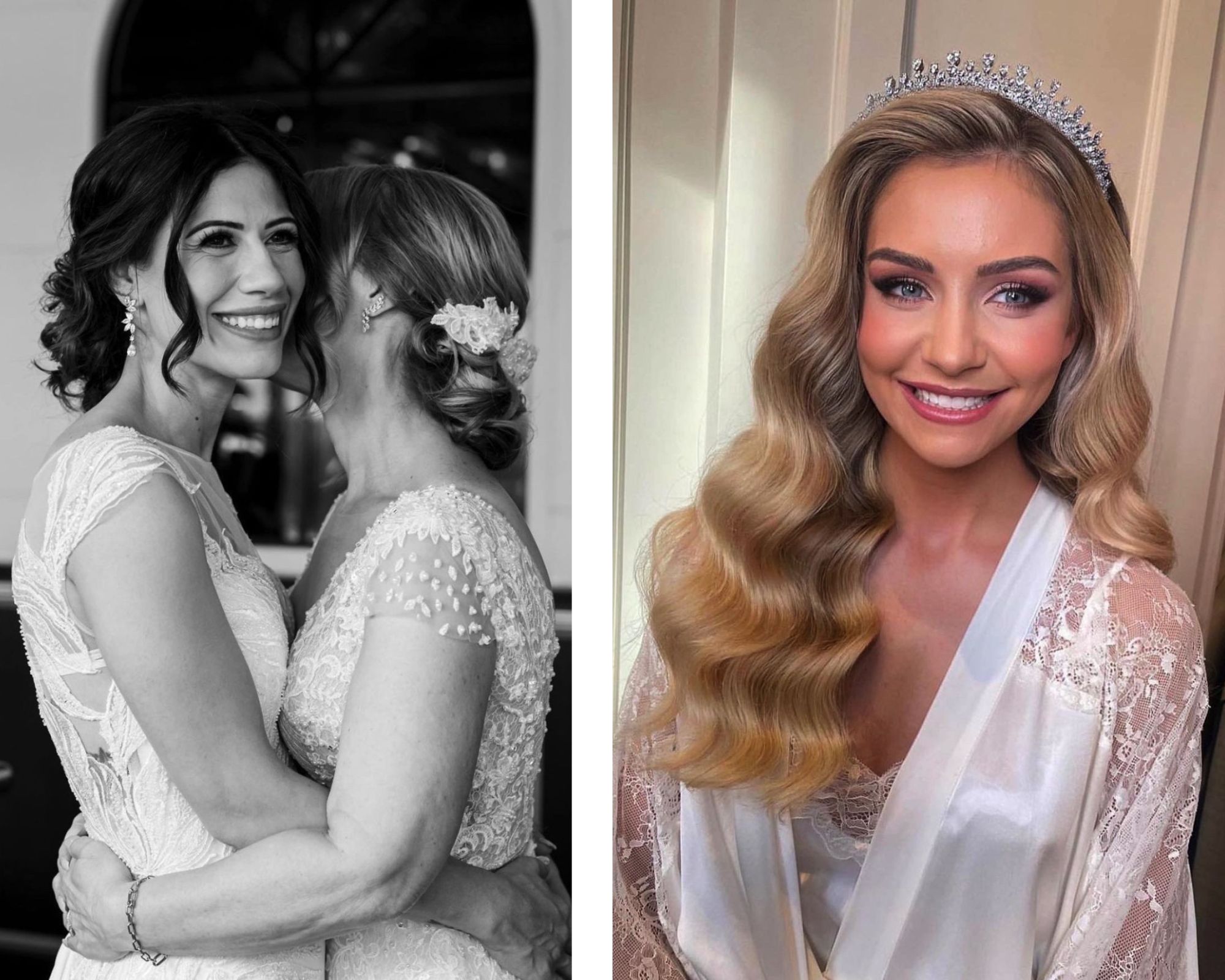 Half up half down
The single most popular hair style for 2024 is undoubtedly the half up, half down hair do. This versatile style is a favourite with today's modern bride, giving you endless options for wedding hair accessories. Pretty floral hair vines, pins or combs can be used to accentuate your chosen theme. Here are of number of semi loose wedding hair styles, plus recommended contemporary ways to dress this season's go to hair style.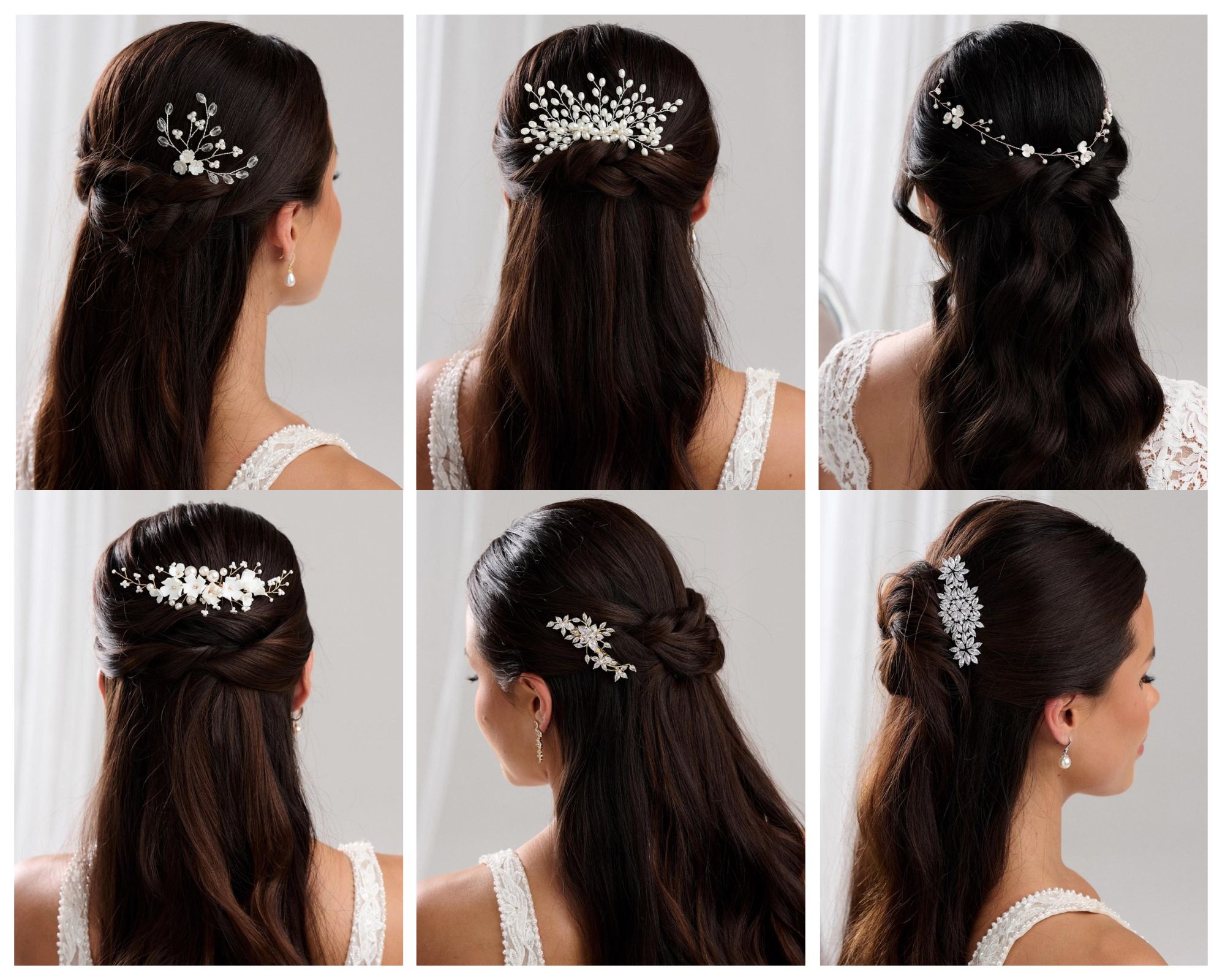 Best kept secrets
For added volume why not embrace the many gorgeous hair extension products which are now available. Shown here, you've guessed it – perfectly colour matched extensions! From rings to tapes, these exciting new hair products blend effortlessly into your own hair. No one will even suspect those incredible curls are not entirely your own! Using an experienced hairdresser you can wear your extensions invisibly, whatever your wedding hair style.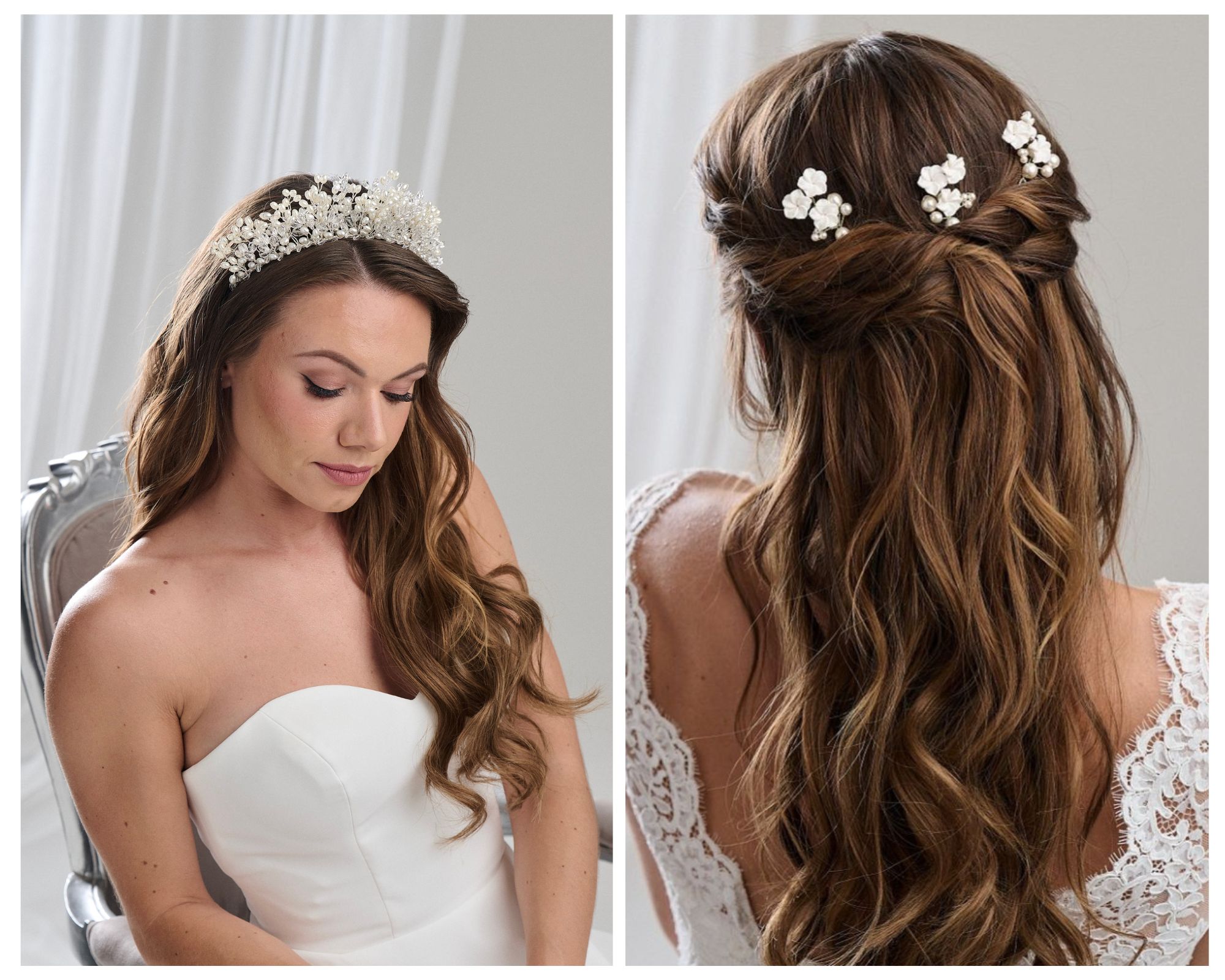 Here comes the bride
Brides choosing to wear a veil need to be extra careful with their choice of hair styles. Waist length wedding veils are not such an issue when it comes to wedding hair styles. However longer cathedral and chapel length veils are, especially when adorned with pearls and lace. Long veils can be very heavy, and can need a substantial amount of hair, or clever wedding proof styling to anchor them securely.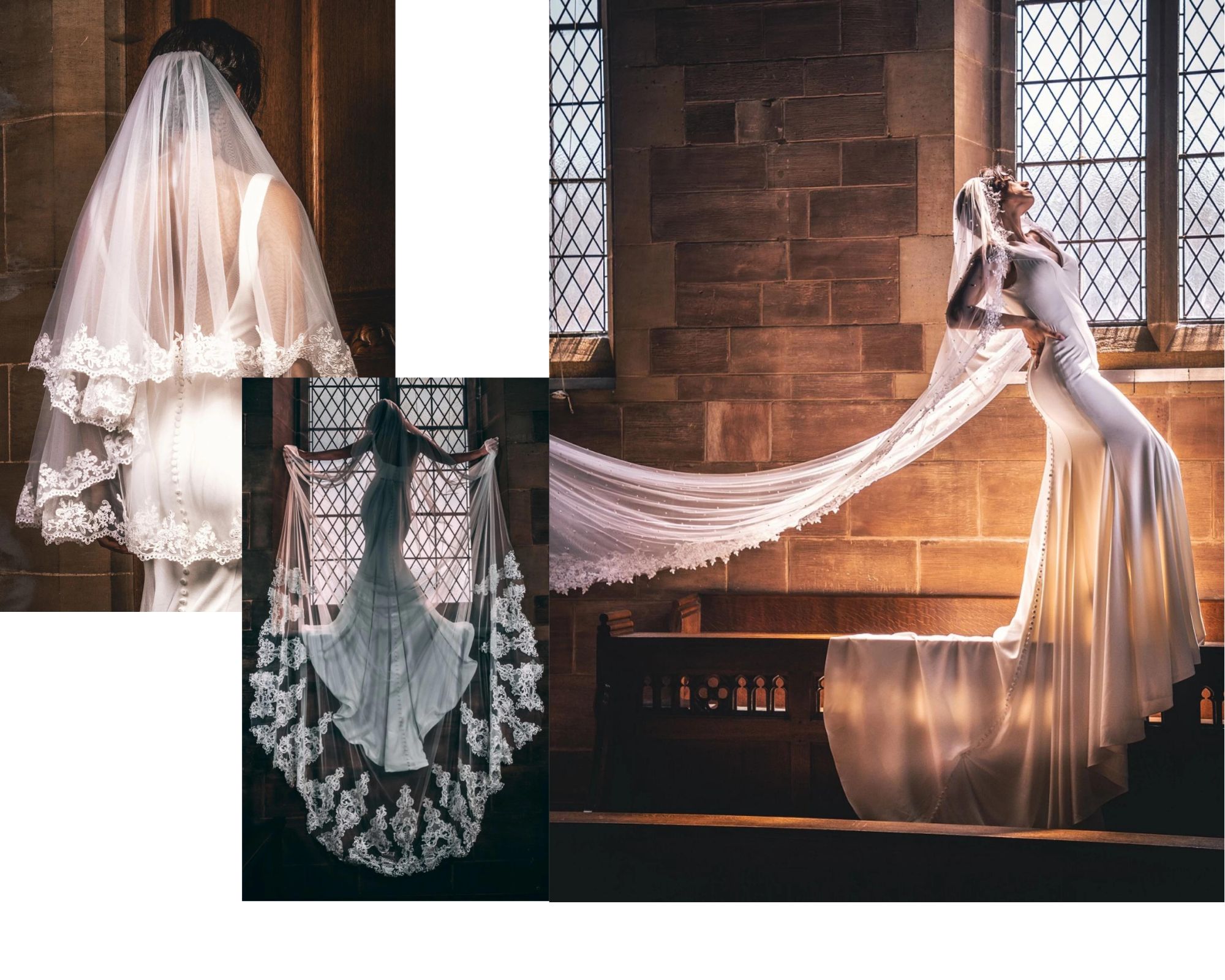 Ways with veils
Wedding veils are simply fastened to your hair with a comb, and there is no right or wrong when it comes to position of the veil in your hair. Veils can be worn in the top of your hair which means it is more visible from the front and can be worn over the shoulders. Modern brides prefer a lower position for their veil at the back of the hair, simply styled with twists and braids or a top knot will help secure the comb. Choose a textured wedding up do if you want to wear a veil 2024 style.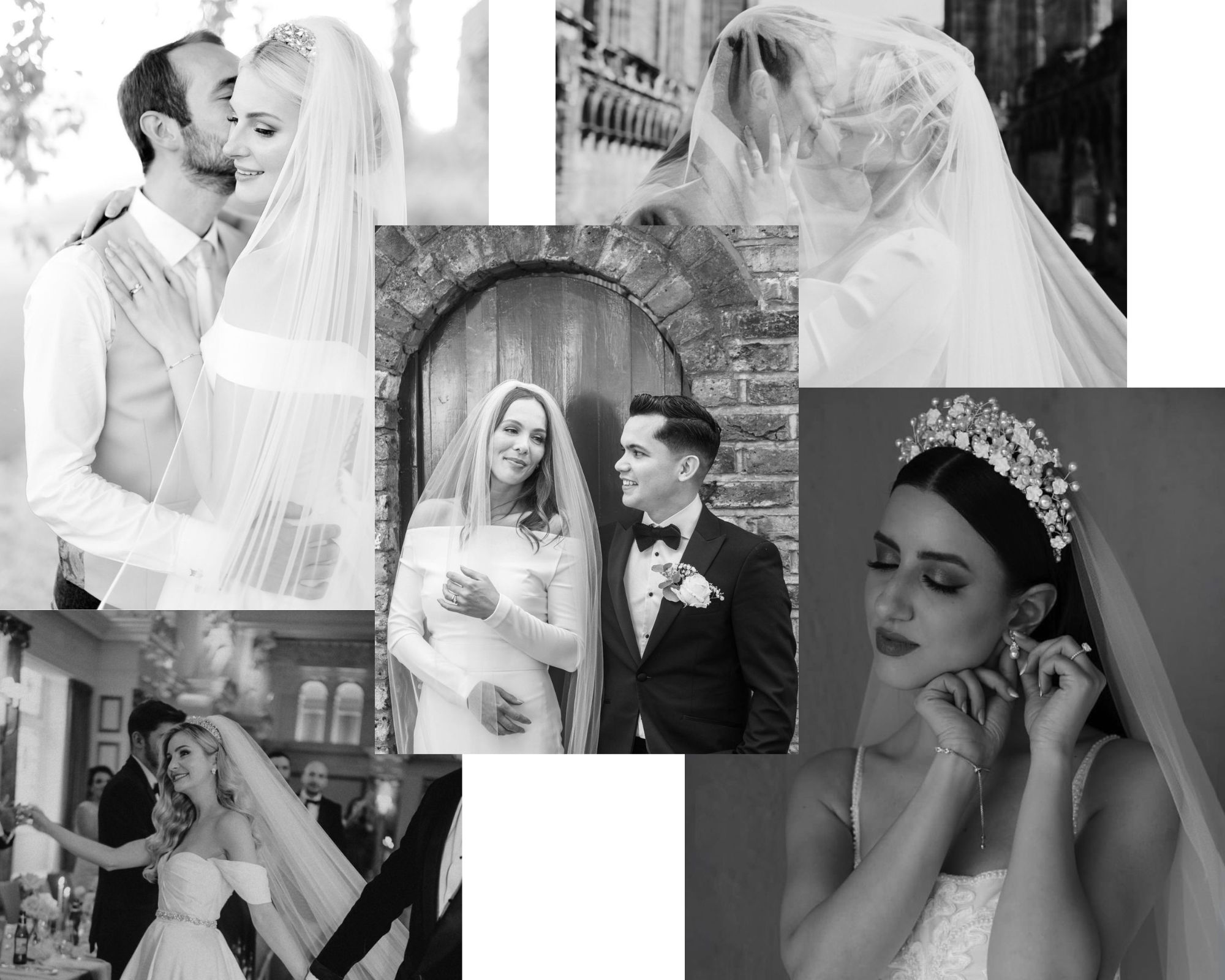 Fancy and free
More than ever brides are rocking the locks and choosing to wear their hair down. Just bear in mind the potential effects of unsettled weather, as you don't want to be a windswept bride! Wear a statement hair band with a loose hair style for a fashionable wow factor, or a simpler hair band for a more subtle focus on your beautiful free flowing style.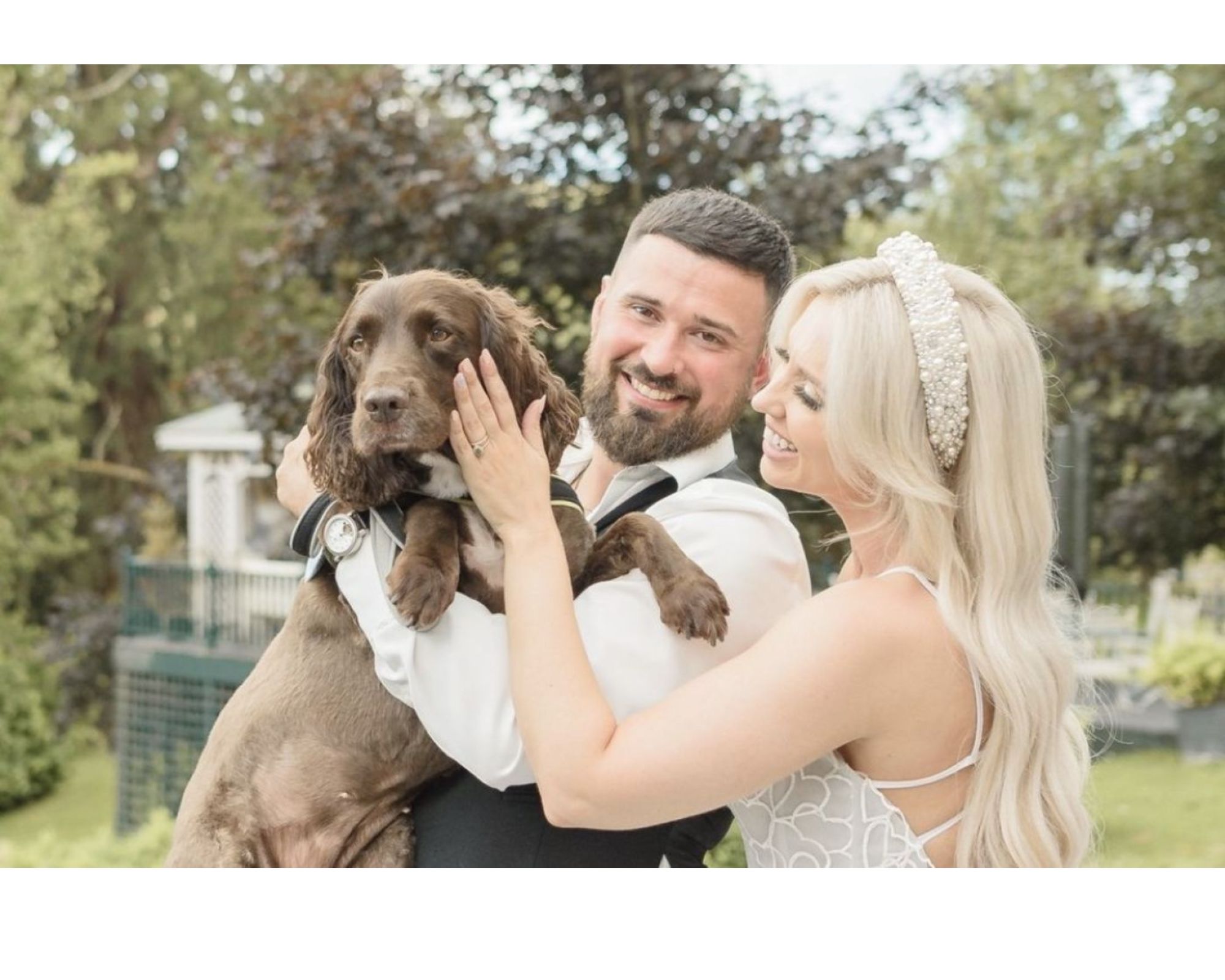 City slick
For the ultimate weatherproof wedding hair style, the fashionable low pony is the way to go. Super cool, simple yet sophisticated, this on trend look works for every season. Wear your wedding pony slick and straight or wavy and volumous to suit your hair type and dress style. Either way you'll be bang on trend with the latest look in wedding hair.