The Ultimate Boho Bride Guide
If you are a bride who desires to steer away from tradition and would describe yourself as a free spirit, then this is the guide for you. Bohemian fashion paves its own definition of beauty which is anchored in its liberation from fashion standards and norms. This led to iconic fashion looks such as flowing skirts with exuberant displays of patterns. These looks, when incorporated into bridal fashion, take on an informal approach to your wedding style. This creates a sense of the casual cool to your unique approach to the bridal look. This style is also the perfect opportunity to embrace nature into your bridal attire with the chance to include gorgeous floral additions or even going barefoot down the aisle! Throughout this guide, we'll be helping to navigate you through the world of Bohemian bridal fashion whilst also sharing some of our current favourite accessories with you!
Boho Inspired Weddings
Bohemian Beauty is a timeless wedding theme. Romantic, feminine, and just a tiny bit unconventional, boho-inspired nuptials help you to showcase your individuality, celebrate nature and tie the knot in gorgeous surroundings. There's no right or wrong with a boho-inspired wedding either! You can be as free-spirited as you like on the big day! Some brides love the thought of walking barefoot down a gorgeous tree-lined aisle amongst family and friends whilst others may just want to tip their toe in the boho water. If you're craving more structure for the big day but still want to channel your inner boho babe, opting for some rustic floral arrangements and larger greenery can be the key! The important thing with any boho wedding is to remember to stay true to yourself and your other half. Embrace the day and make it your own!
In this guide, we've put together a selection of some of our favourite bohemian-inspired accessories to help you along the way...
In Holy Maximony
Love wedding dresses but not the traditional styles? Don't worry! There are lots of different designs out there and so is your perfect dress! Maybe the bohemian design is for you! At Lace & Favour we LOVE boho bridal gowns and the timeless maxi dress is one of our top picks. Free-flowing, stylish, and very comfortable, maxi wedding dresses were made for the free-spirited boho babe! Whether you plan on walking around barefoot in the woods at your forest venue or you're dreaming of running into the sea if you have opted for a beach setting, maxi dresses are a must. The good news is that with a maxi dress you don't have to give up any beauty or femininity either like in this delicate ruffled chiffon cutout boho maxi dress. With ruffles at the bodice which highlight the flirty exposed midriff, this dress is perfect for celebrating your natural shape. A full-length shirred skirt moves beautifully and is emphasized with gorgeous tailored covered button details at the back too.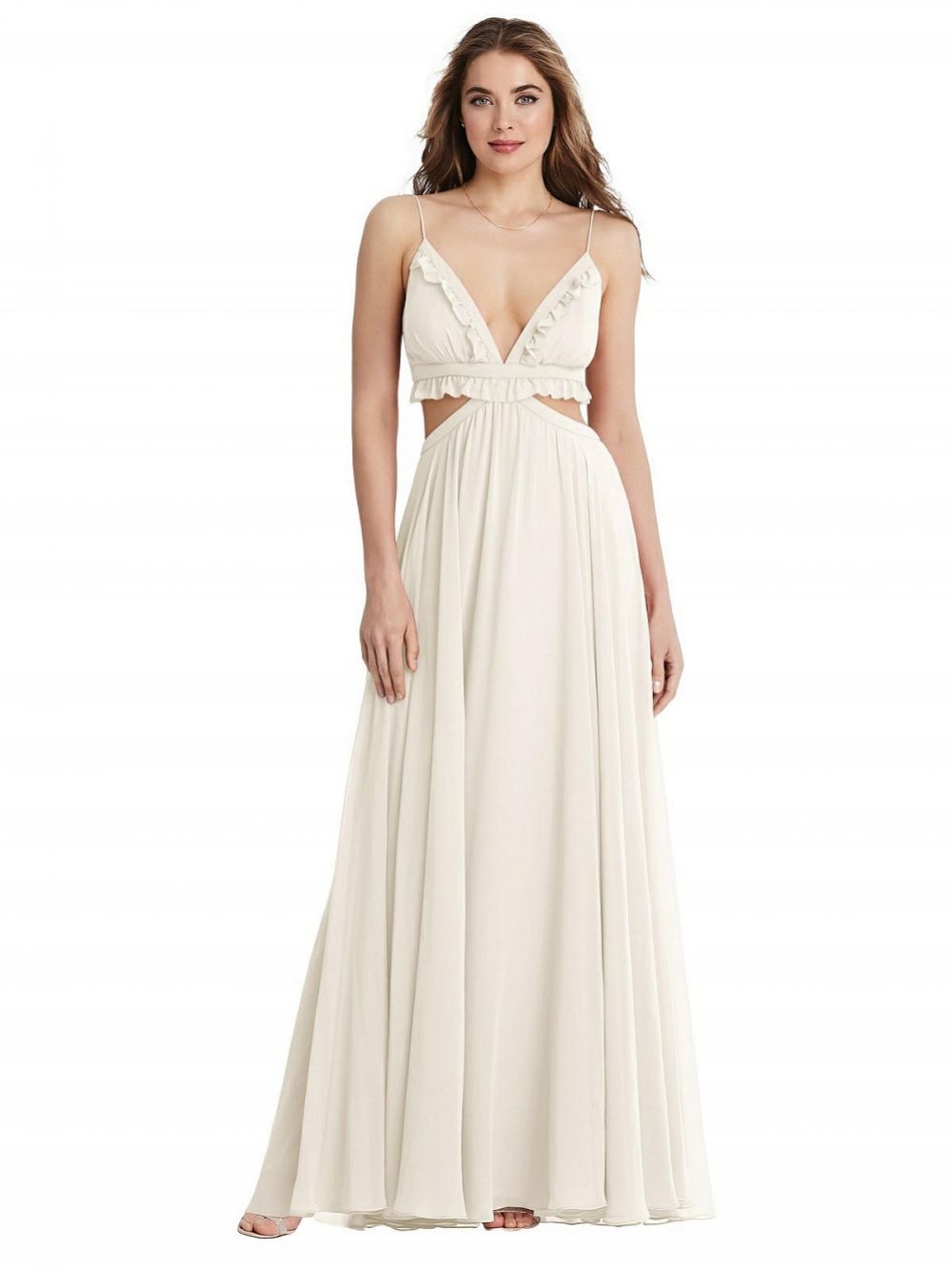 Bow To The Boho Way
The perfect accompaniment to complement the style of your dress is your shoes! And if you are after the boho style, shoe shopping becomes even more fun with endless possibilities! You could go for lace, satin, or even bows! Or, if you are like us, all three! That is why we love these satin and lace embroidered sandals which are perfectly complemented by the oversized tulle bow for an extra bit of flamboyance to your boho look!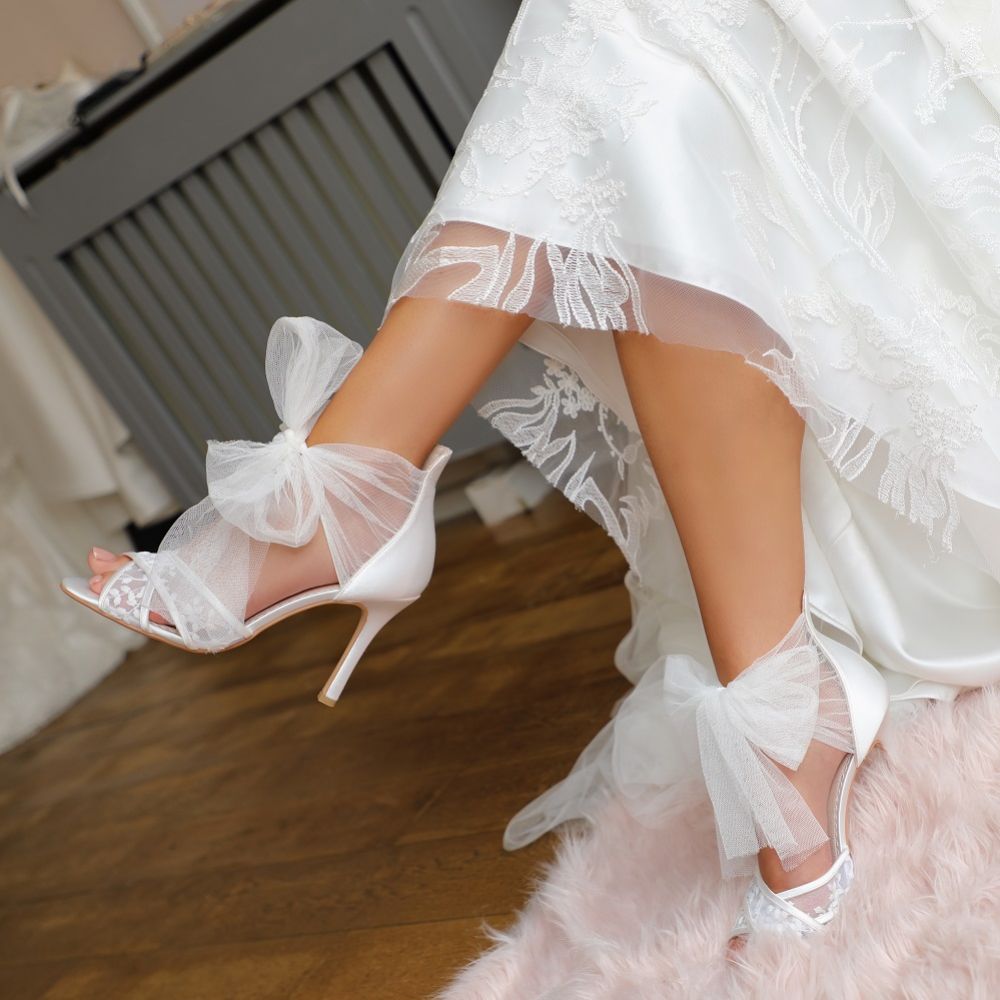 The Unveiling
Unveil wedding traditions and opt for a unique veil to rock the aisle in. A veil may be traditional but that doesn't stop you from putting your own stamp on it! We love bohemian veils which include jewellery across the forehead which adds a truly boho twist to the traditional veil. Much like our bohemian draped tulle veil which is highlighted by the Swarovski crystals which fall across the forehead adding a completely unique look that complements your individual boho style!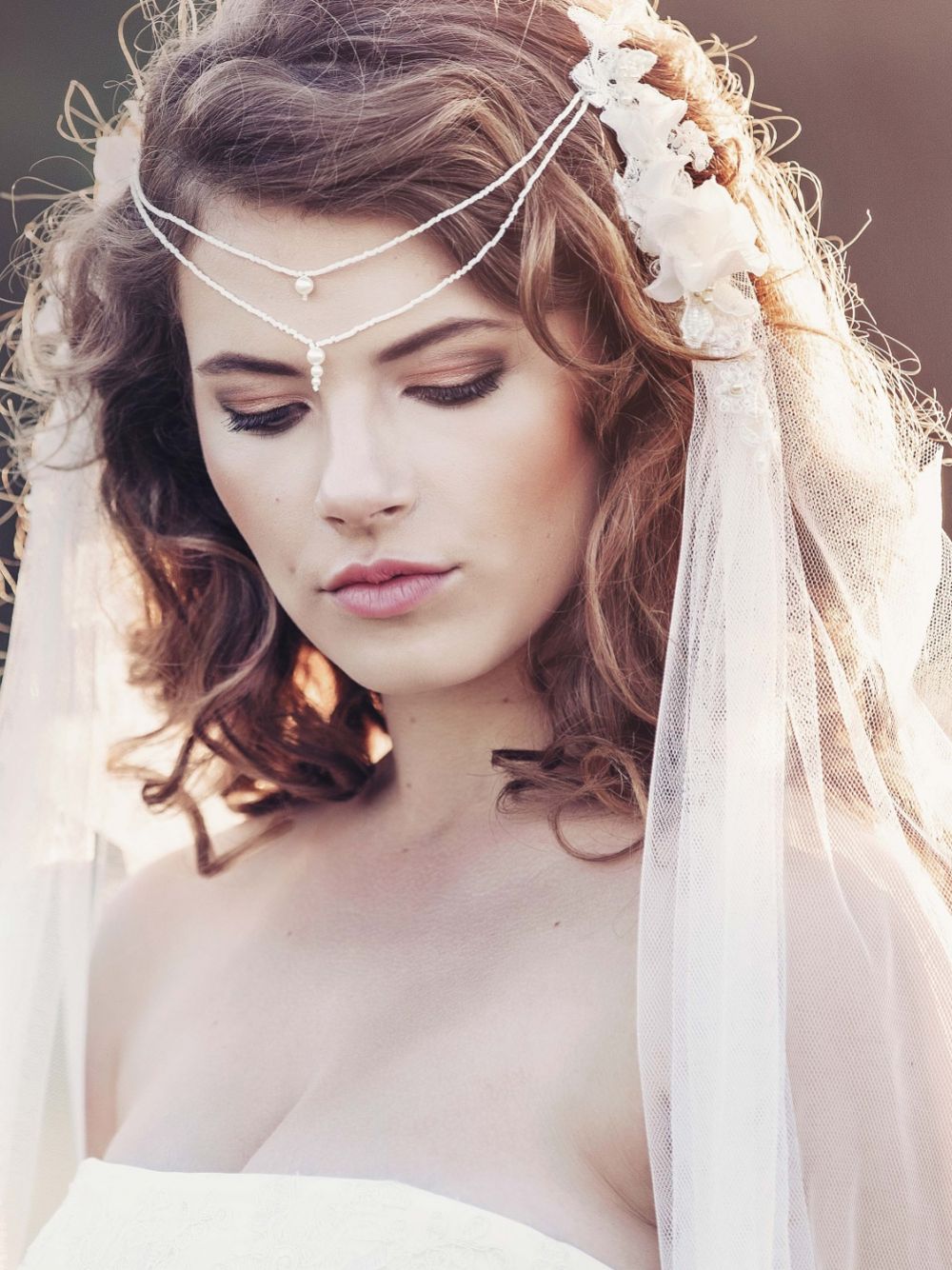 Bo - Head Accessories
If you have decided to ditch the traditional veil altogether then a simple boho headpiece may be more your style. The boho headpiece inspires individuality and creates a truly authentic style. This simple piece of jewellery can complete or even be the staple of your boho bridal look! A headpiece style you can opt for is three strands that drape gracefully across the head like the three-strand pearl headpiece which also adds a vintage vibe if you are going for the timeless look!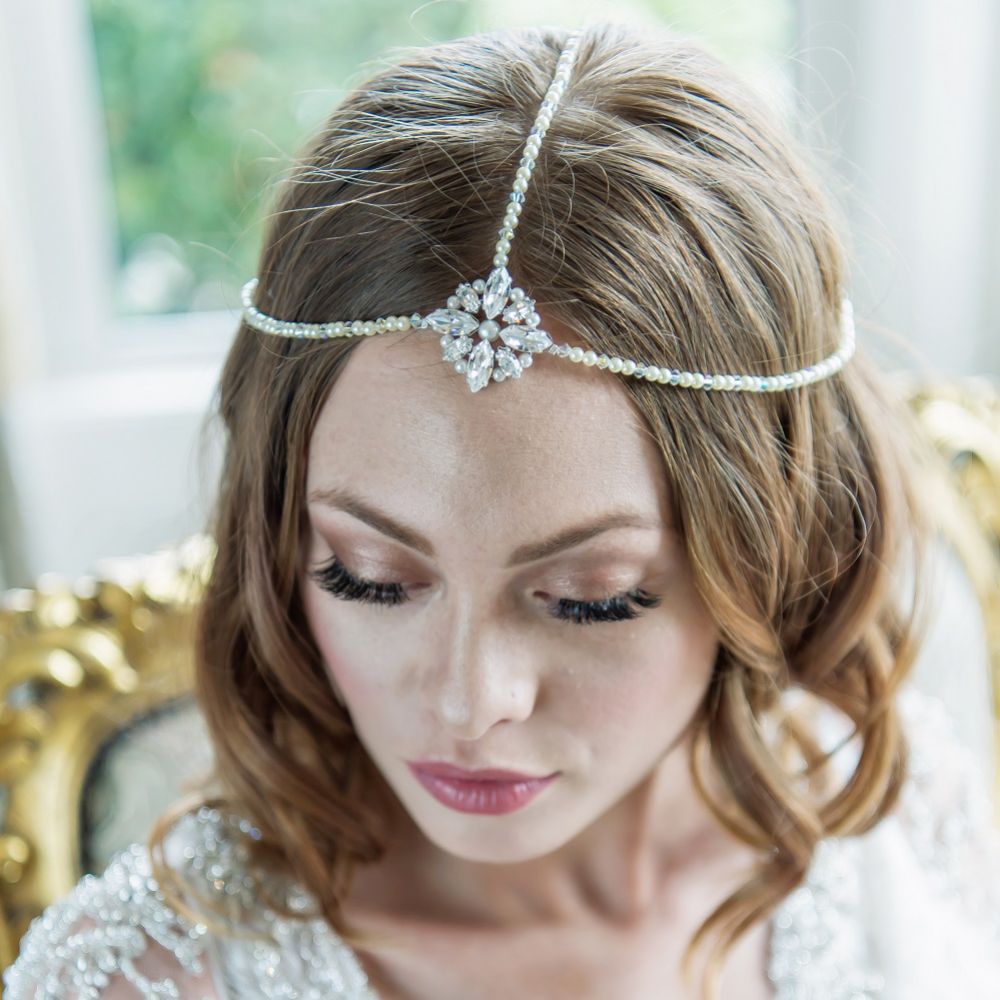 Breaking The Chain
After a more dainty headpiece but equally unique headpiece style? We love the incorporation of a delicate chain that perfectly catches and reflects light, creating the eye-catching impression of constant glimmers. This is why we love the Aurora drape chain headpiece, which is very fittingly named after a Roman Goddess because it makes you feel like one! Topped off with a striking diamante dropper in the centre completing the perfect fairytale dainty draped headpiece. Perfect if you are after a dream-like fairytale and boho-inspired elegant look!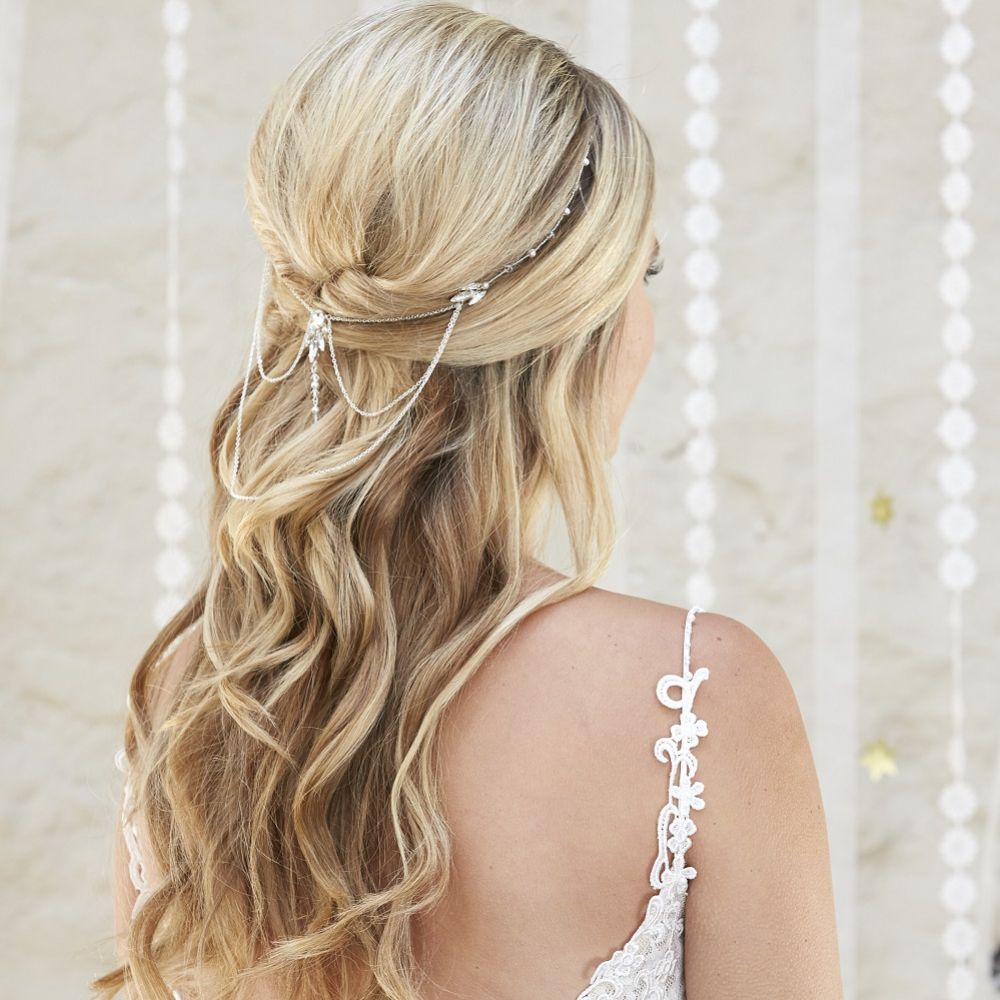 Cool As Crystals
A boho bride would be lost without a bit of dazzle incorporated into their look and crystals are a great way to do it! Crystals are timeless and elegant which would not look amiss in any getup. A great way to sneak in a bit of shine is to add it to your chosen hairstyle. Such as a star-studded comb which is the perfect accompaniment to any veil, or just as it is! The golden crystal-embellished leaves hair comb which features dozens of marquise crystals will dazzle your loved ones while completing your perfect boho bridal look!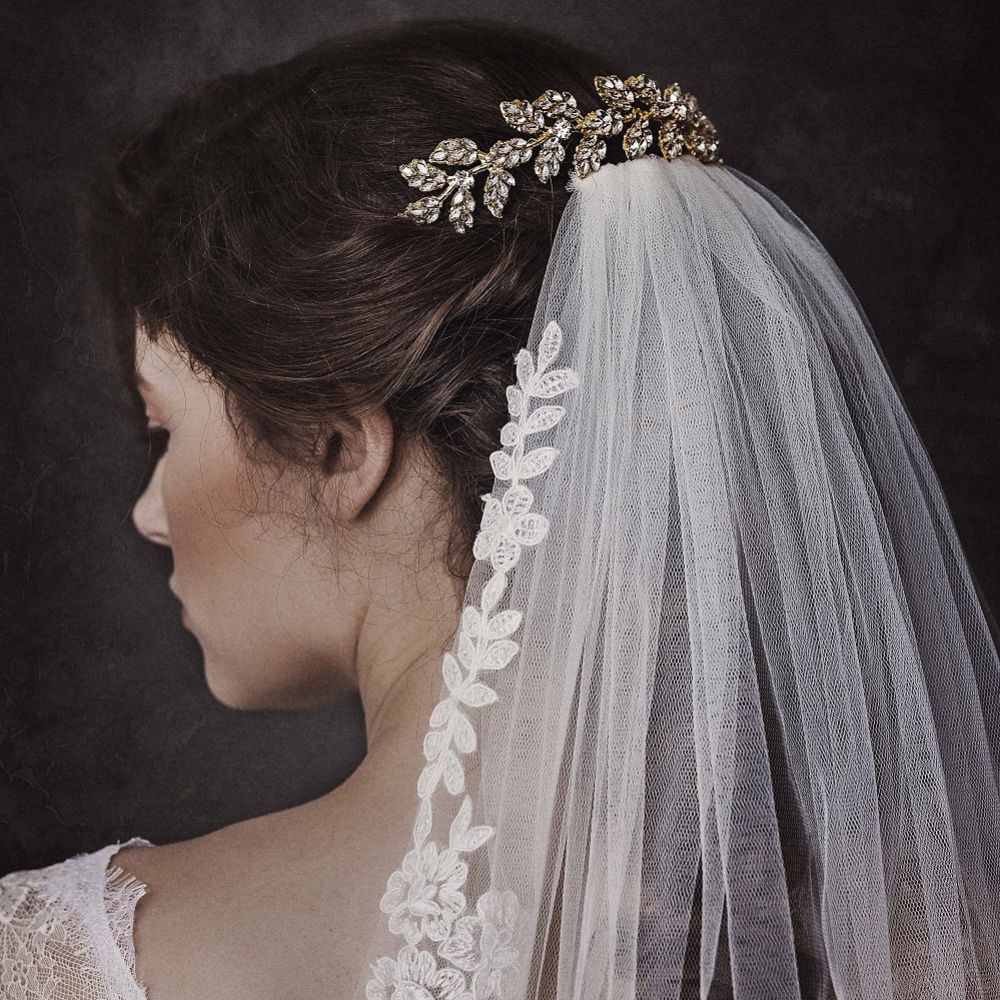 Floral Freedom
What better way to style your boho bridal look than with floral accessories to truly incorporate nature and the free spirit. Flowers symbolise life, the wilderness, and freedom which is the perfect final touch to your bohemian vibes. We love flowers crowns for just these reasons however you may think they are a bit overdone. Step even more outside the norm and opt for a floral hair vine to disguise the flowers within your hair, truly becoming one with nature and natural beauty. That is why we love this blush flowers hair vine as it reimagines the place of flowers in the bridal look. Rather than a distinct accessory, the flowers are uniquely incorporated into your look. And we love this vine paired with a braid however you can also use this vine wrapped around a bun! A must for the nature-obsessed boho bride!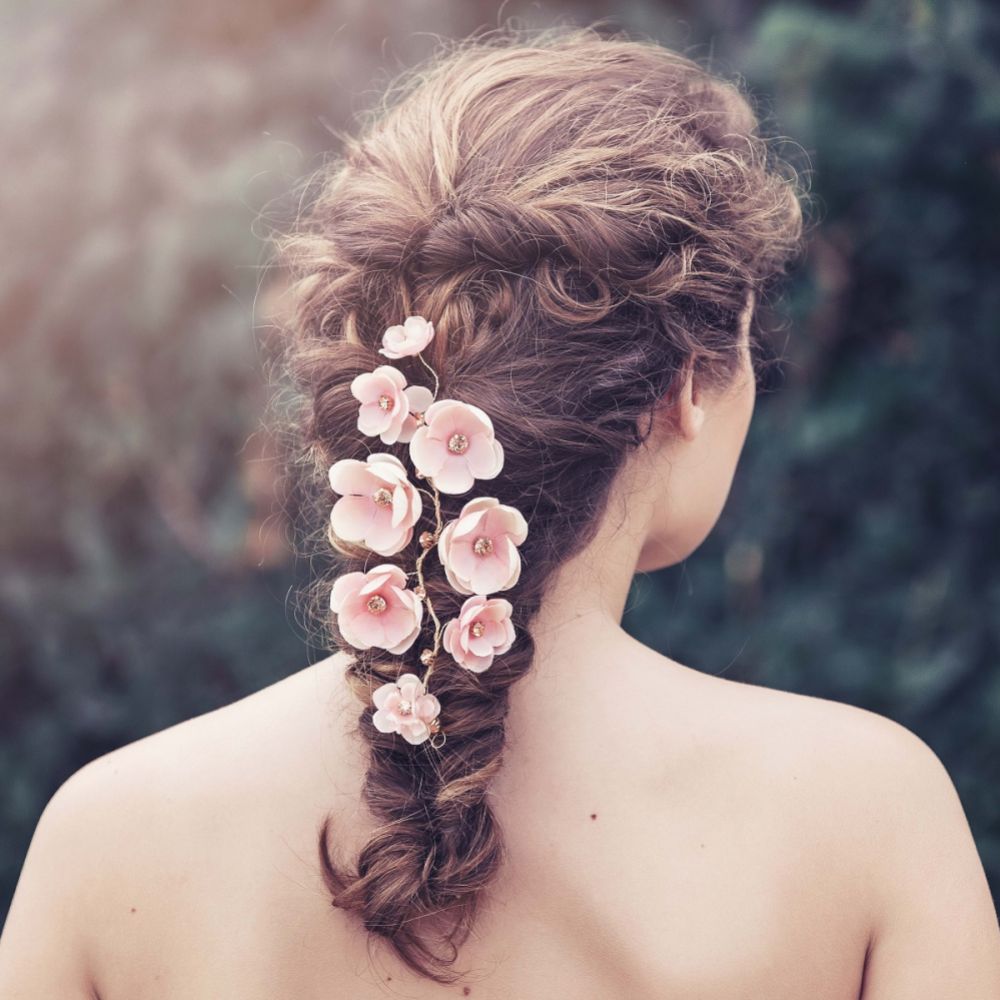 Boho Brilliance
Now you know that boho is the way to go and we have given this guide to styling the bohemian bride look, there is nothing stopping you! Bohemian fashion is magical in its demonstration of freedom and independence, stepping outside traditions and creating your own unique look. We think that there is no one or right way of styling a bride, nor is there only one standard of beauty. So be bold and embrace the bohemian in your bridal look!
Shop Your Boho Bridal Look at Lace & Favour!
If you are opting for the bohemian look you can shop here at Lace & Favour to discover your favourite boho pieces. Whether you are after a free-flowing dress or questioning whether to go for sandals or barefoot with some exquisite foot jewellery, you can find it all here and share our love for the boho bride!