What makes the perfect wedding shoe?
Just like your bridal gown, the shoes you choose for your wedding day go a long way in pulling together your overall wedding look. Being such an important accessory, there are a couple of questions to think about in the hunt for the perfect pair. Do you favour comfort and quality, or style above all else? Are you after a timeless classic, or the newest fashion trend? While much of your decision will be down to preference, there are certain features that are favoured amongst brides across the globe. Coming up, we dig a little deeper into the characteristics that make the perfect wedding shoe.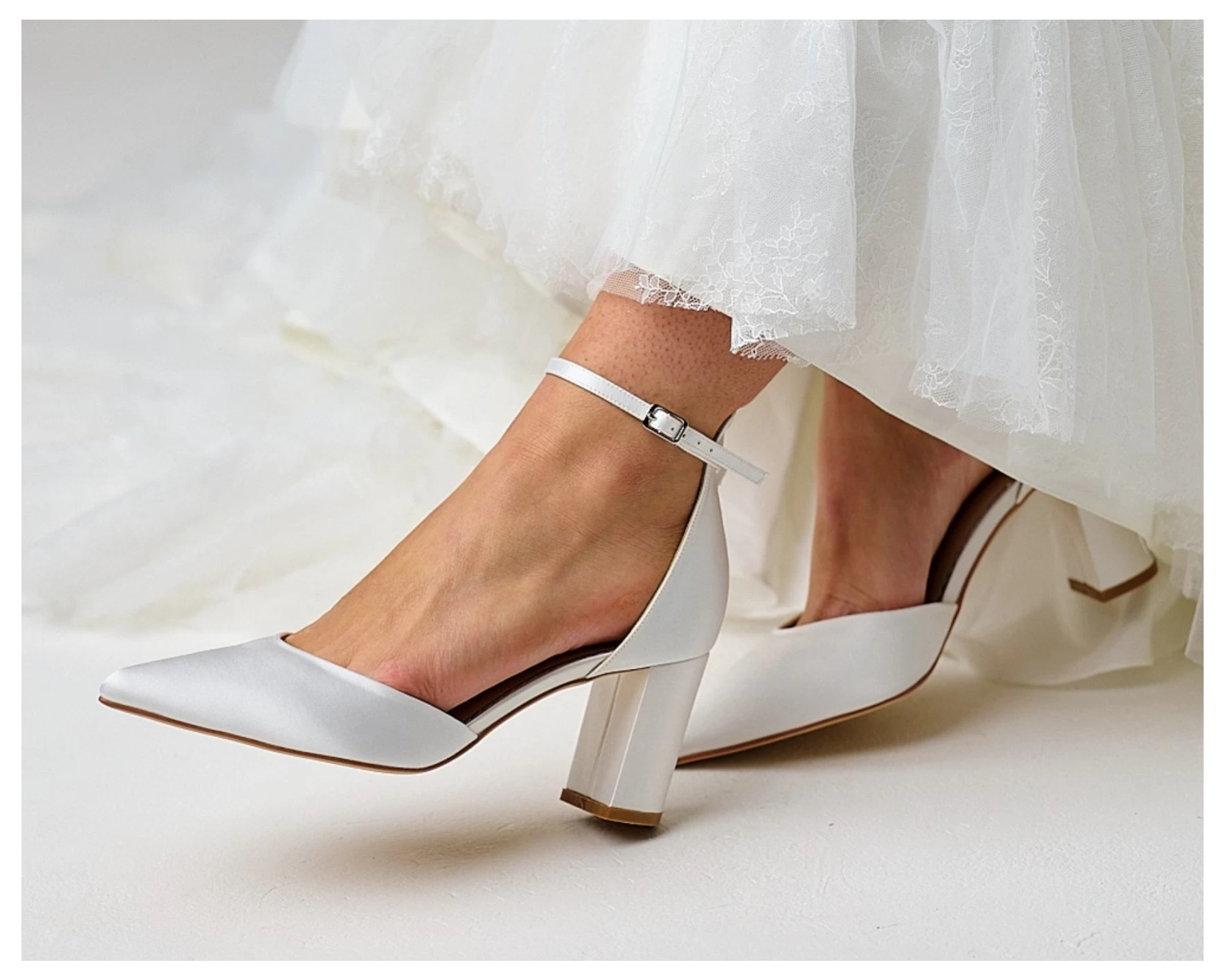 A trendy shape
Chunky soles and platforms are becoming increasingly popular options for brides looking to make a statement and stay true to current fashions. As well as making for a stunning overall look, these shoes tend to be much more comfortable than stiletto heels, due to the larger surface area of the soles.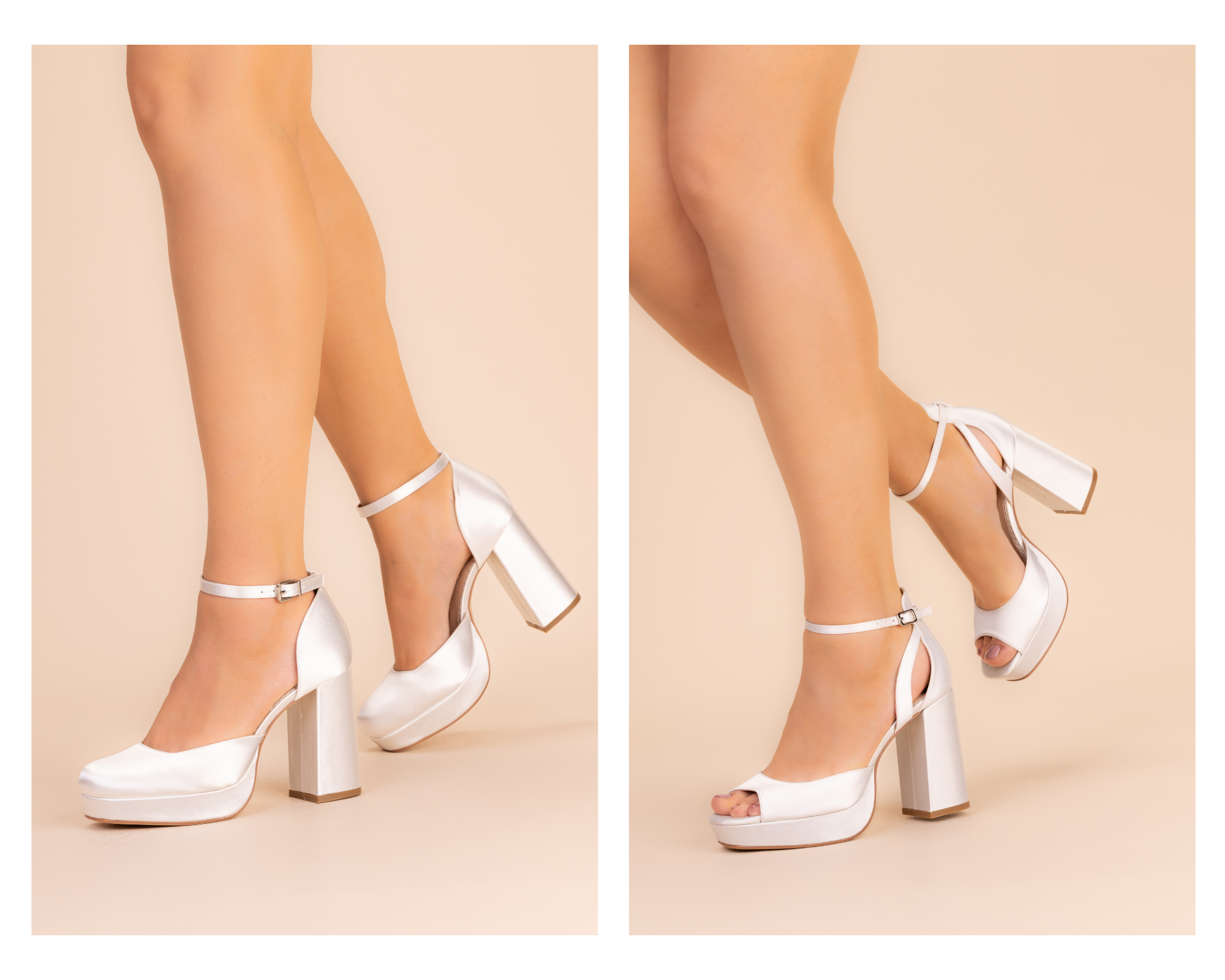 If chunky isn't your thing, you could consider a more classic court shoe or heeled sandal. Both these shapes are effortlessly graceful and classy, and never go out of style. While chunky heels and platform shoes are two shapes that look great with shorter dresses, courts and sandals pair wonderfully with gowns of all lengths and styles.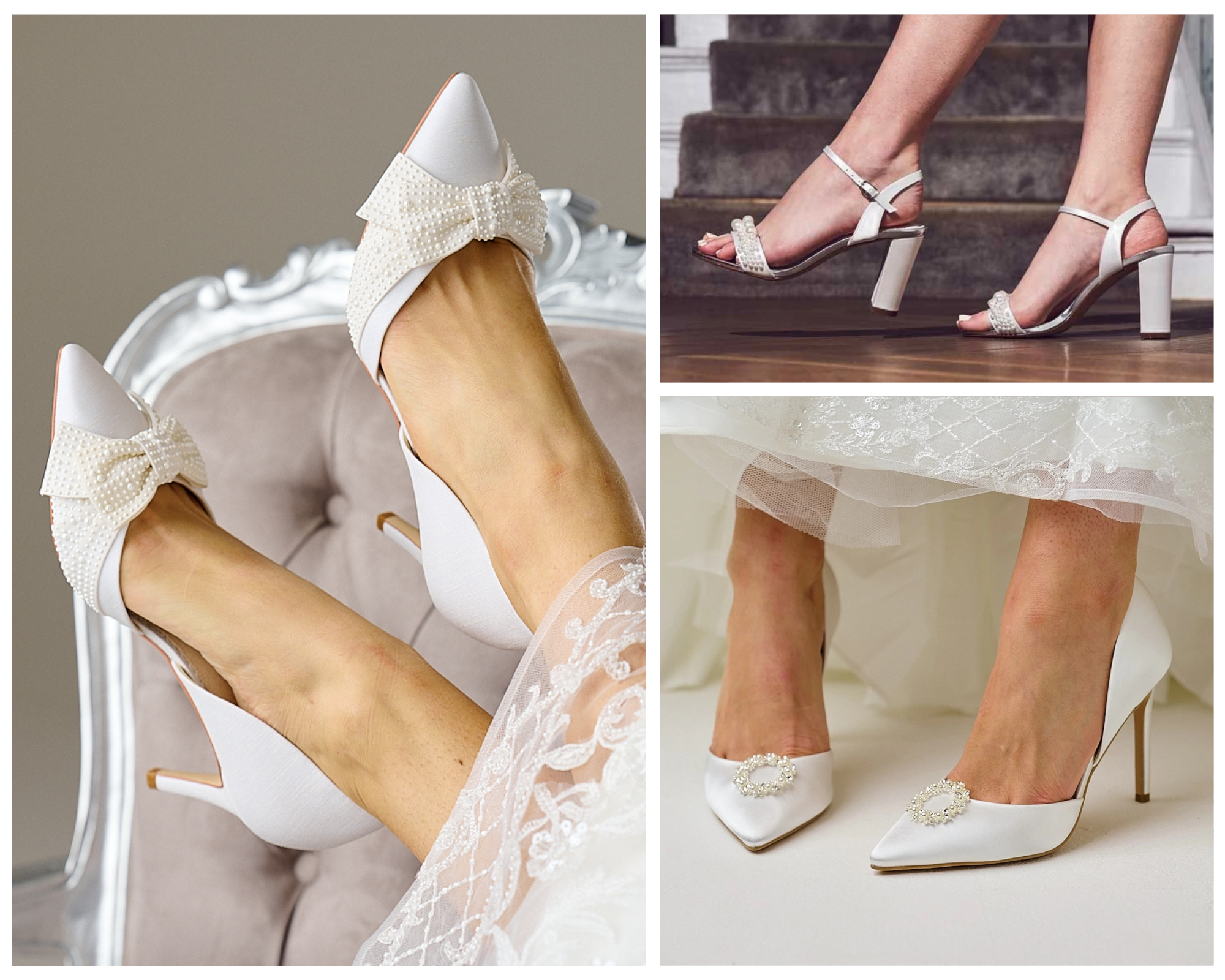 Bridal embellishments
What is a bridal shoe without the glitz and glamour of a shiny embellishment? Whether you're hoping to engulf your shoes in crystals or opt for a more subtly added sparkle, there are plenty of stunning footwear decorations to choose from.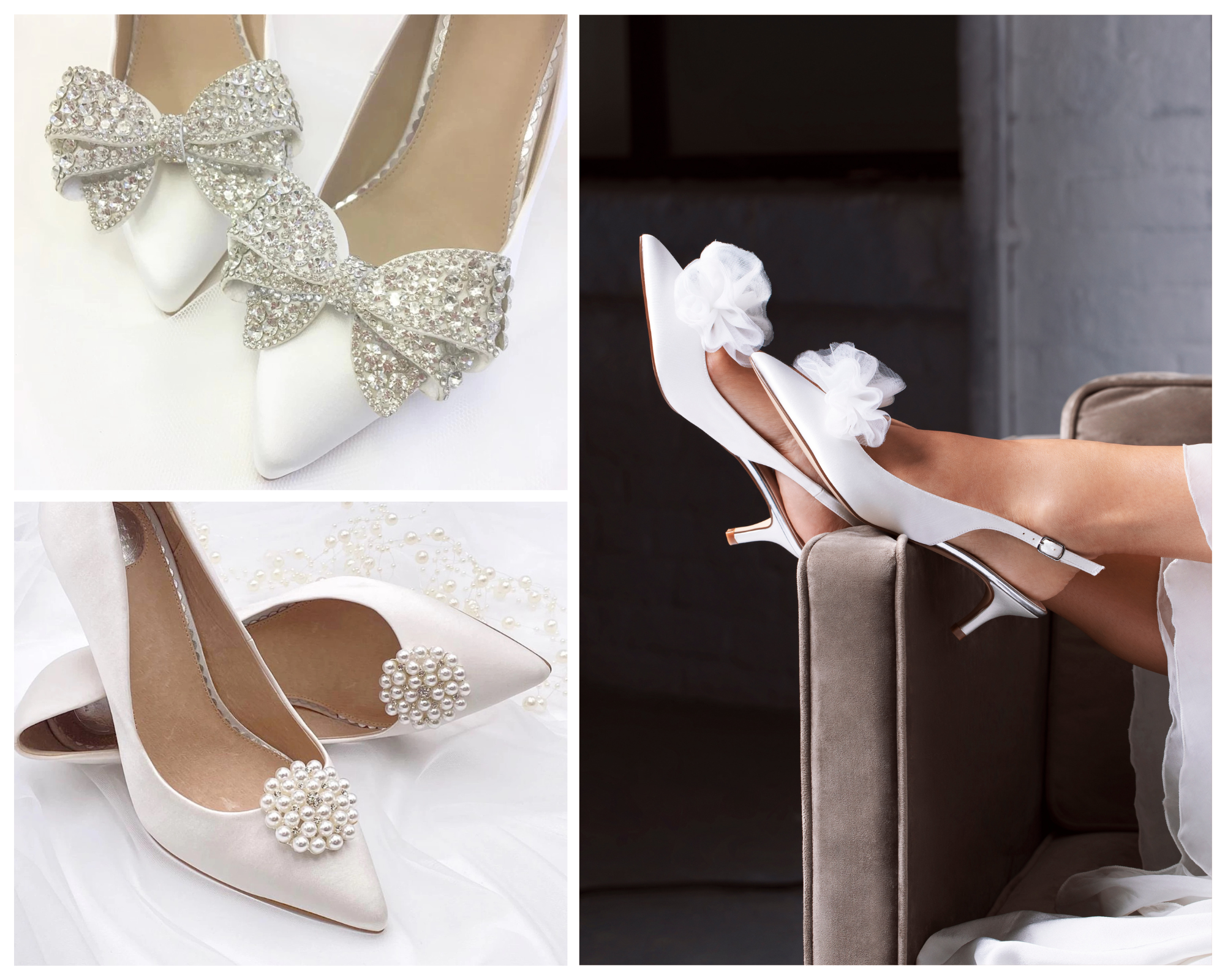 Pearls are a popular choice if you're after a traditional favourite. While it's easy to find shoes adorned with gems, you can always DIY your own pearl embellishment with the help of a shoe clip. Many brides also opt to use ribbons and bows in their shoe design, either as a pretty ankle fastening or a delicate front embellishment.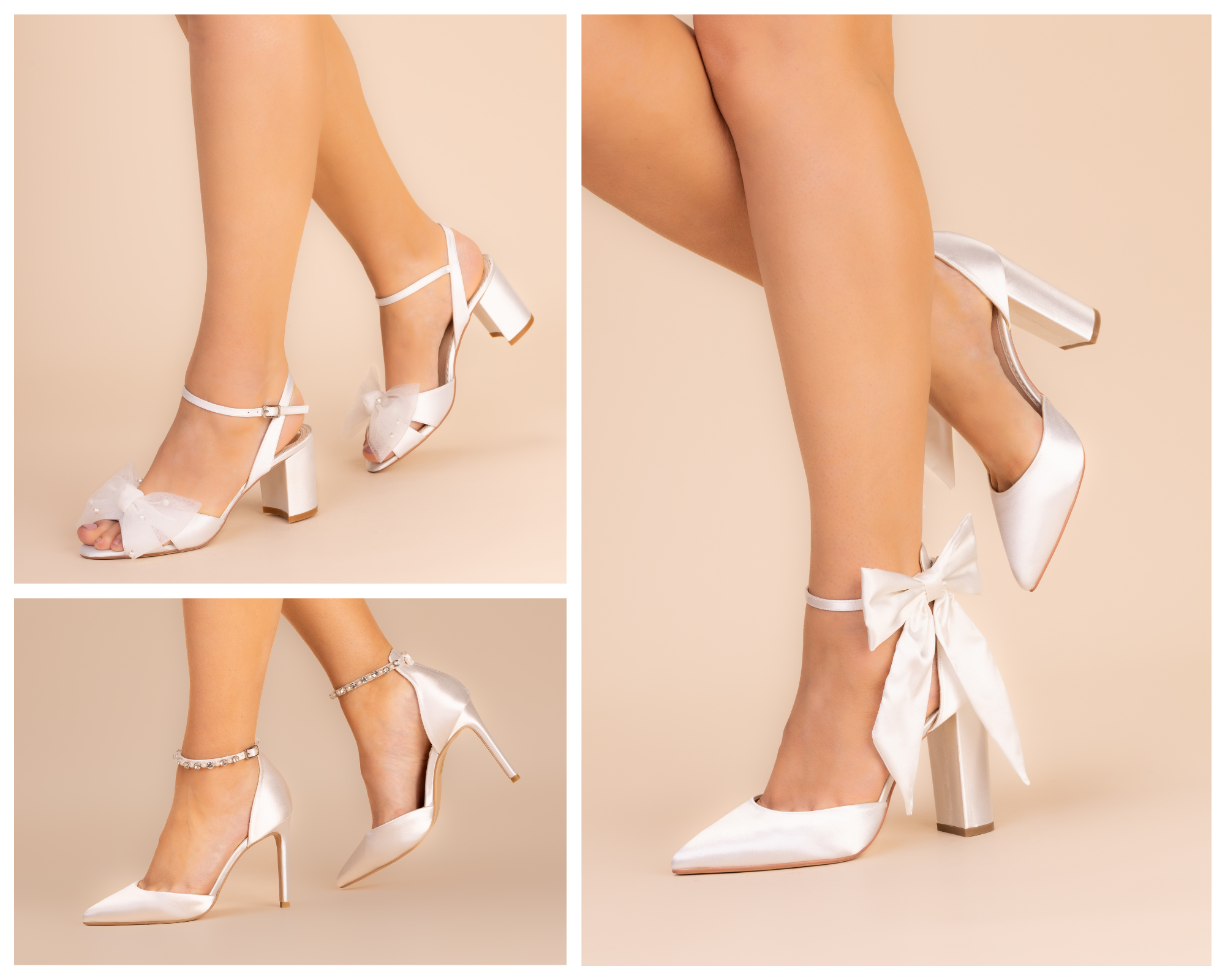 The right height
Bridal shoes come in a range of heights, from sky-high stilettos to trusty flat sandals and pumps. A tall heel is best saved for an indoor wedding, where there's less risk of tripping over in a pair of shoes that you've never worn before – while you may want to wear a shorter heel or even a flat shoe to your rustic outdoor wedding.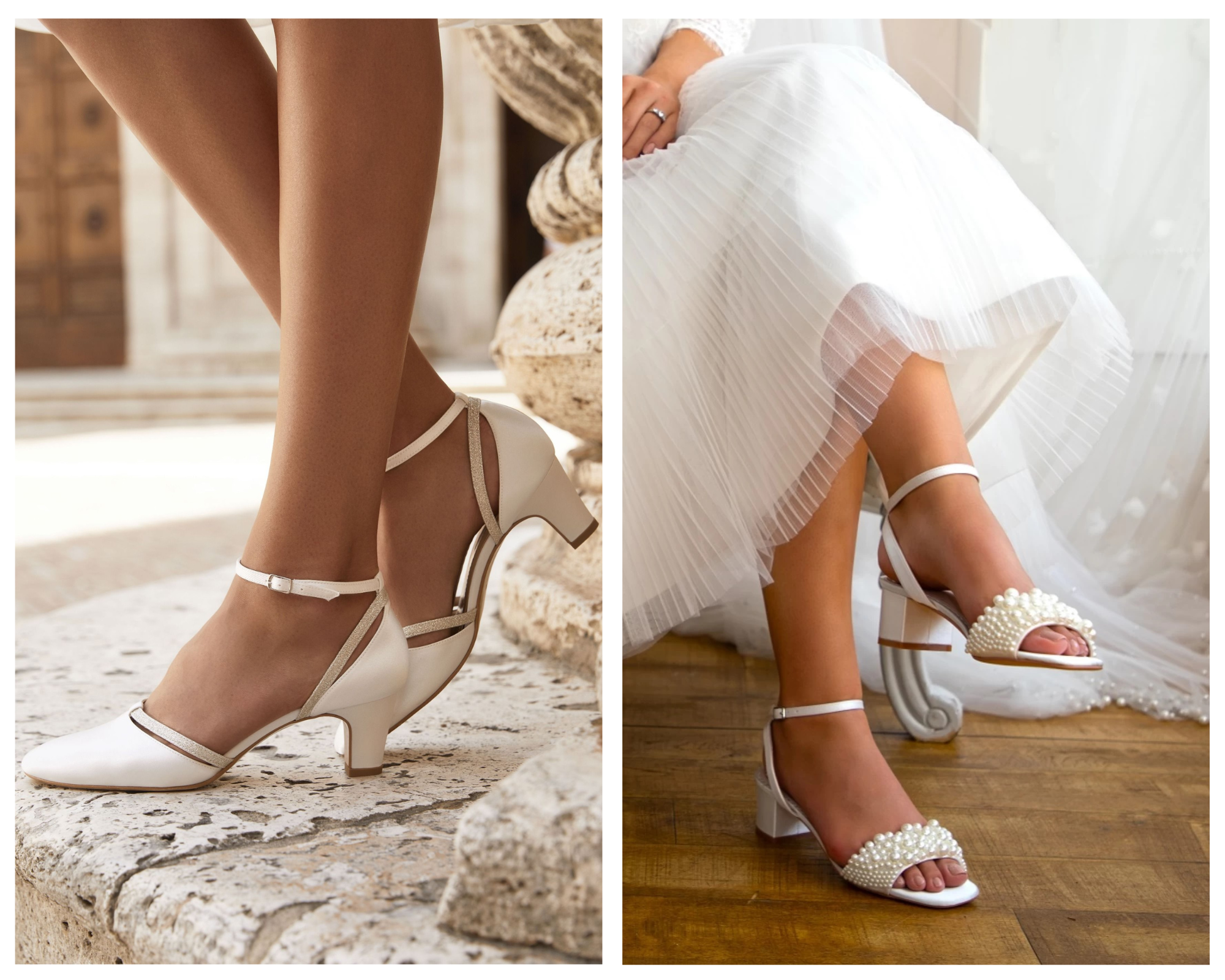 You're going to want to make sure that you know exactly how tall your shoes will be before you have the final alterations made to your wedding gown. This way, you can ensure that your dress falls at exactly the right length, and shows as much (or as little) of your gorgeous shoes as you want.
What does the perfect shoe mean to you?
The ideal wedding shoe will be different for everyone, and really depends on your vision, personal tastes and preferences. At the end of the day, there are no rules for what works and what doesn't, so you can feel free to shop around and try out plenty of different styles prior to your wedding day. It's most important to choose a shoe that you truly love, and that will make you feel both comfortable and confident on this very special day in your life.