What to wear for a beach wedding - other than your dress
From clear blue skies, echoed in the colour of the sea, to warm temperatures; there's something so romantic about the idea of saying your vows on a sun-kissed beach. Destination weddings are becoming increasingly popular, and there are now more options that ever before to make sure you look, and feel, beautiful at your beach wedding.
You might have picked the dress for your big day, but don't forget the rest; here are the things you should definitely think about wearing for your seaside soiree:
Bridal Barefoot Sandals
The last thing you want on your wedding day is to lose your heels to the beach as you walk up the aisle, so why not embrace the sand between your toes and go with some barefoot bridal jewellery instead? Our dazzling chunky crystal and diamante barefoot sandals are ideal for embracing the beach but they can also be sewn onto flip flops for a long lasting wedding shoe solution. Our crystal barefoot jewellery can be worn on their own during the day, then with shoes later on for a glam evening look.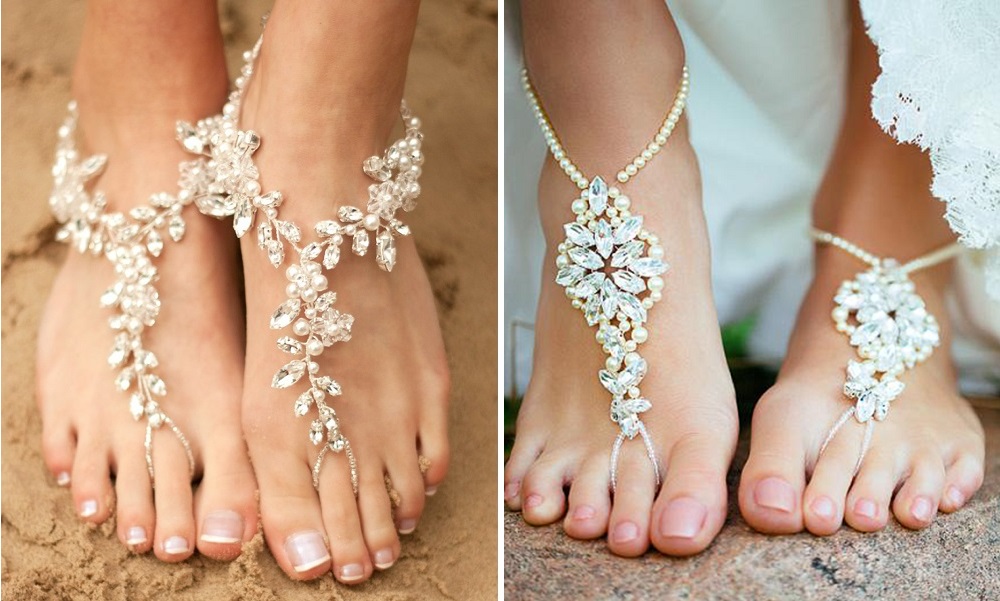 Bridal Swimwear
If your hotel has a swimming pool, or you're planning to take a dip in the sea, you're going to want the perfect bridal bikini for those perfect sunshine-shots. Stay fun and flirty with our ruffled Annabel wedding bikini crafted from the finest white Italian fabric, or for something with a little more coverage, choose our Gabriella bridal swimsuit inspired by European corsetieres.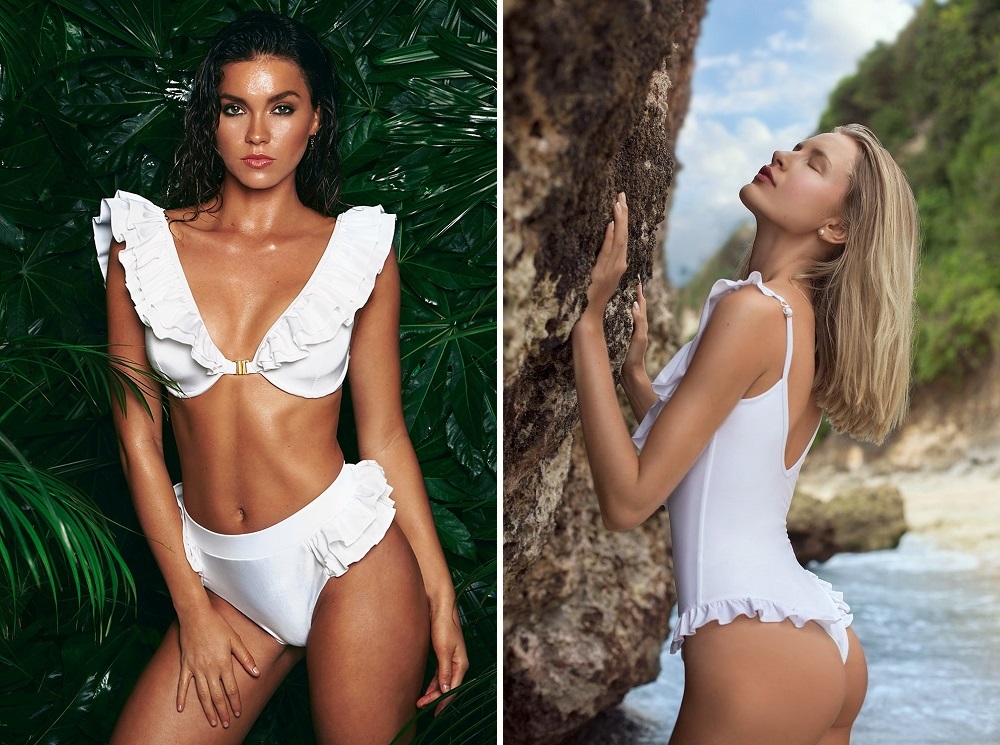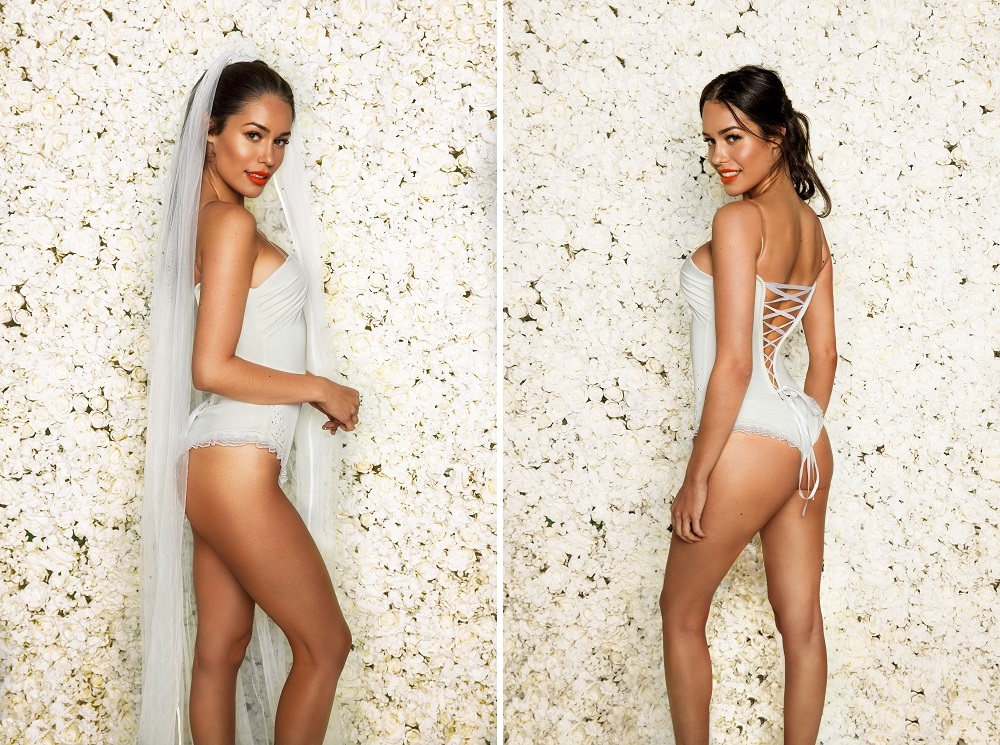 Bridal Hair Vines
Nothing quite says 'summer sunshine' like flowers in your hair, so why not complete your bridal outfit perfectly with a dazzling hair vine? Our crystal entwined wedding hair vine is beautifully feminine emulating the look of gorgeous trailing vines. Ivory and Co's Summer Rose hair vine is another winner for this season! Beautifully adorned with enamelled golden flowers entwined with glistening opalescent crystals, wear cascading down a loosely tied plait for a relaxed beach wedding vibe.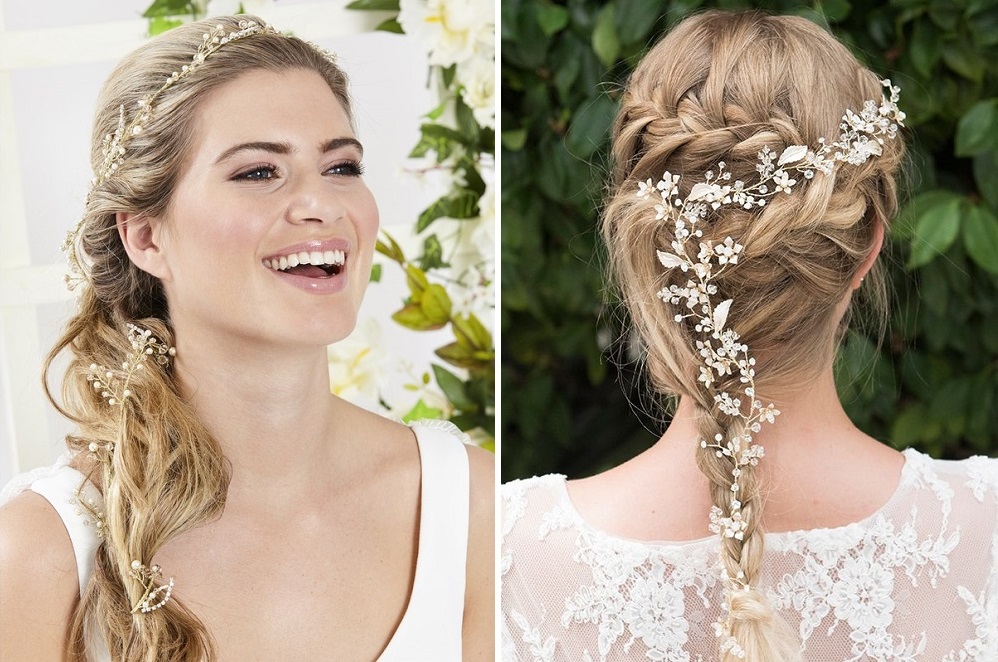 Freshwater Pearl Jewellery
Freshwater pearls are perfect for representing the beautiful nature of a beach. Our destination wedding jewellery for beach brides has an informal, low-key feeling. We love these delicate freshwater pearl and crystal hair pins by Hermione Harbutt teamed with these gorgeous handmade pearl jewellery pieces.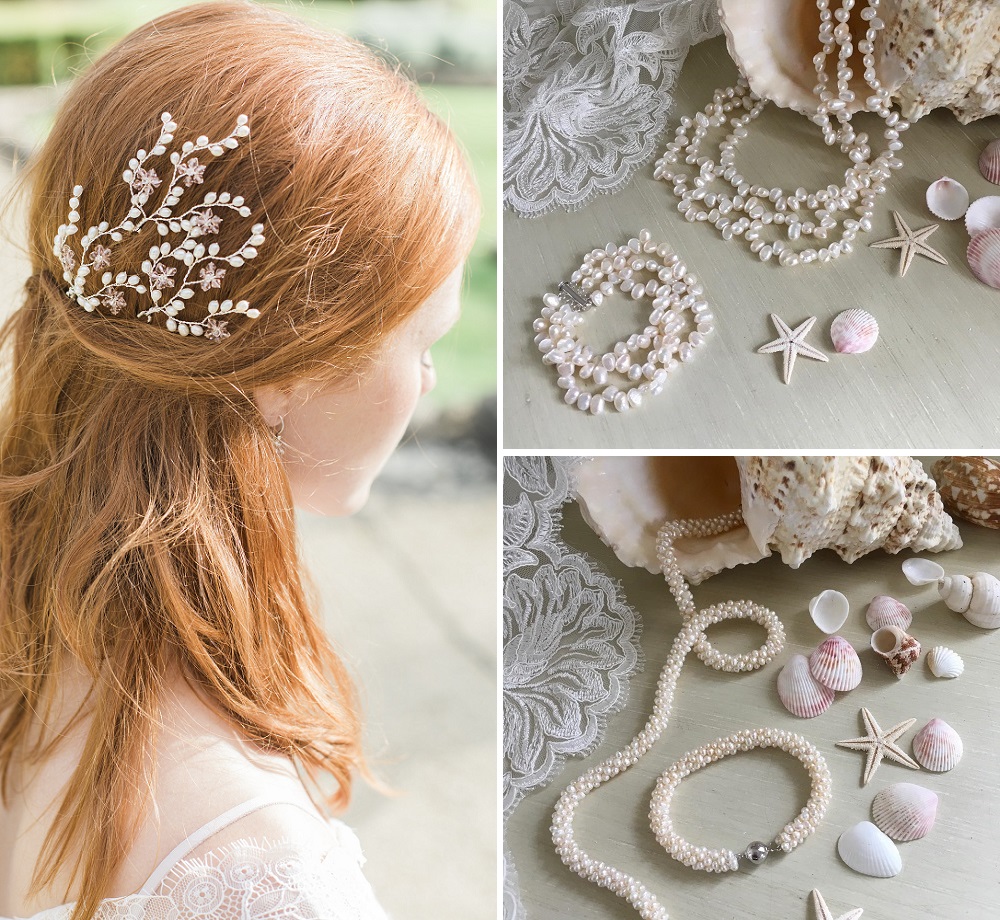 For more inspiration for your destination wedding, visit our bridal beach collection here or contact our expert team today!