Your ultimate 12-month wedding checklist
At Lace & Favour we know that planning a wedding can often be the most exciting yet stressful time of your life. So, to help you navigate the way to your big day, we've put together your ultimate, 12-month wedding checklist.
Post-Engagement:

Announce your engagement
Create a wedding Pinterest board to help consolidate your ideas (this will also help to avoid any impulse purchases over the coming months)
Make any important decisions regarding wedding themes, the ceremony and the location
Agree (and stick to) a wedding budget
Visit potential venues (for both the ceremony and the reception) and make a joint decision as to which one you're going to get married in
Book your venue(s) and place the deposit(s)
Choose your bridesmaids, best man and groomsmen
Choose a 'main hen' to plan your hen-do
Make an initial, draft guest list and calculate prices per head
Start looking for your dress (remember to try on a variety of different styles and keep an open mind!)
Start to get quotes off wedding vendors (don't be afraid to haggle or push to get the most for your money)
Start thinking about your honeymoon

6 months before:
Book your florist (you don't have to decide on your flowers straight away, but they will need to book you in in advance)
Book your wedding photographer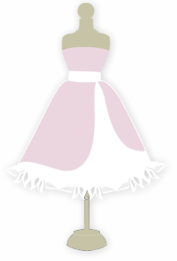 Book your caterer
Book reception entertainment
Choose your bridesmaid dresses
Finalise your guest list

Choose your wedding dress
4 months before:
Choose your wedding accessories, including veil, shoes and jewellery
Choose your wedding lingerie (it's important to do this sooner than later as you may want to wear it to your dress fittings)
Order your stationary and invitations (and send them out!)
Taste-test and order your wedding cake
Book your honeymoon (remember to book your annual leave from work if necessary)
Start thinking about your table decorations (it's worth heading to Pinterest for some crafty, DIY ideas!)
Put a wedding gift-list together
3 months before:
Finalise your wedding flowers
Choose suits for your groom and groomsmen
Choose your wedding rings
Buy your wedding shoes (remember you're going to be wearing your bridal shoes all day long, so wear them in before the big day!
Buy your veil
Book your makeup artist and hairdresser
2 months before:
Order your table decorations, or start making them if you're feeling crafty
Confirm the order of service for the ceremony with your minister
1 month before:
Have a trial run with your make-up artist and hairdresser
Final wedding dress fittings
Final suit fittings
Final bridesmaid dress fittings
Confirm all bookings and timings with your wedding vendors
Contact any guests who have not yet RSVP'd
Speak to your photographer about any particular shots you'd like to get
2 weeks before:
Finalise your seating plan (and provide a copy for the venue and caterers)
Let your caterers know of any special dietary requirements
Wear those wedding shoes in!
Finalise any outstanding payments
Advise your groom to get his wedding haircut (so it has time to grow out a little)
Buy any wedding favours for your bridal party and groomsmen
Buy any last-minute bits for your honeymoon
Purchase travel insurance
Buy a guest book
Buy a wedding bag (to hold any essential 'top-up' makeup and blister plasters!)
The week of your wedding:
Hang your veil out (preferably in a bathroom after a shower) so all of the creases fall out in time for the big day. Whatever you do, do not steam your veil as this can affect the look.
Finalise timings with your make-up artist and hairdresser
Ask your bridal party and groomsmen to have a final 'try-on' of their outfits, so there is time to make any changes that are needed
Drop off table decorations, wedding favours and a guestbook (with pens) at the venue
Draw cash out for any payments due on the day
Give the wedding rings to the best man
Speak too all groomsmen and attendants so they know the running order of the day
The Big Day: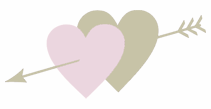 Eat breakfast
Check that your best man has the rings
ENJOY YOURSELF!
Post-Wedding:
Return any hired outfits
Write up any thank-you letters for your guests
Enjoy married life!