4 Ways To Wear Mismatched Bridesmaid Dresses
So you've popped the question and asked your besties to be by your side on your big day. What next? Finding the perfect dress for them all of course! Which brings us to the timeless question: should you go for mismatched bridesmaid dresses or matching ones?
Once upon a time, matching bridesmaid dresses were the standard for most weddings. But, in recent years, things have changed, meaning more and more brides are opting for mismatched dresses for their bridesmaids. Here at Lace & Favour HQ, we love the vibe of mismatched bridesmaid dresses. What's more, we love that, in letting your bridesmaids have a say in the style of dress they wear, you can make sure they feel comfortable from start to finish.
4 Ways To Wear Mismatched Bridesmaid Dresses
Same Colour, Different Styles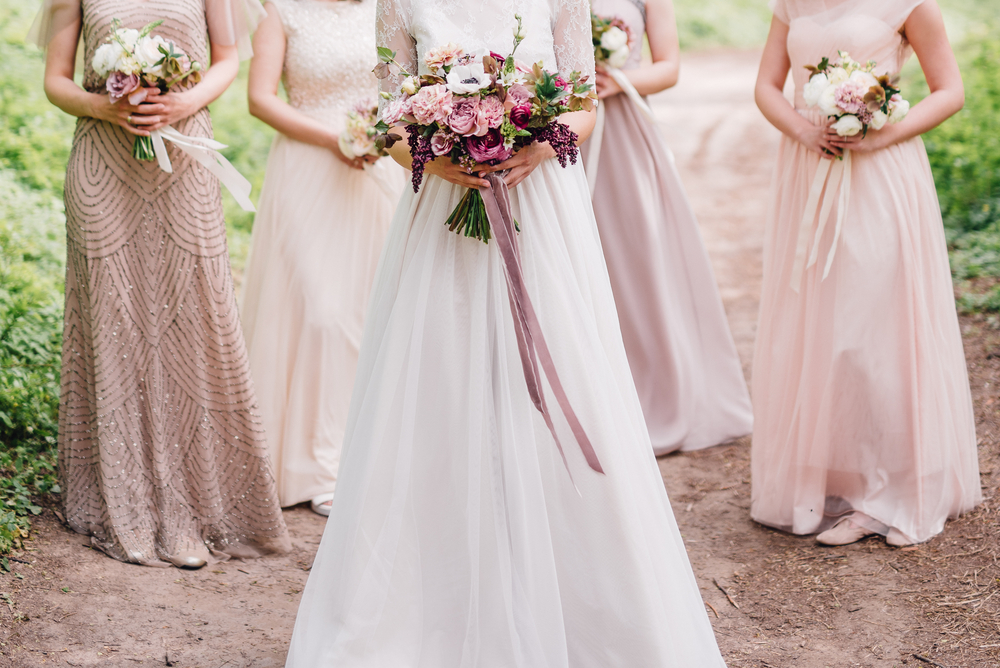 This is the most flexible way to cater to your bridesmaid without losing total control of the finished look. If you want your bridesmaids to fit your chosen colour scheme, pick a shade and let them do the rest. The best thing about this way of doing things is that lots of different styles of bridesmaid dresses are available in a range of styles with a similar colour palette, which should make mixing and matching easy.
Same Style, Different Colours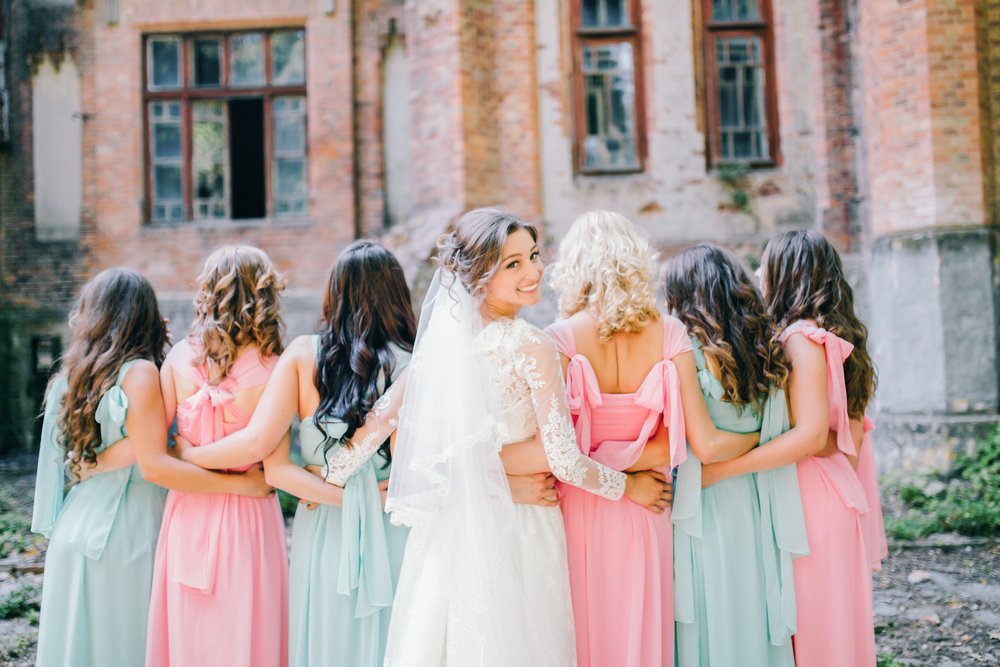 If you want to shake up your colour scheme, this is the best way to rock mismatched bridesmaid dresses. It's very much down to you how you do this. Lots of brides choose to pick two or three colours and assign a colour to each bridesmaid to make sure the finished look is symmetrical and aesthetically pleasing. The only challenge with this method is finding a style of dress that suits all your maids and that they all feel comfortable wearing on the big day.
Multiway Mismatched Bridesmaid Dresses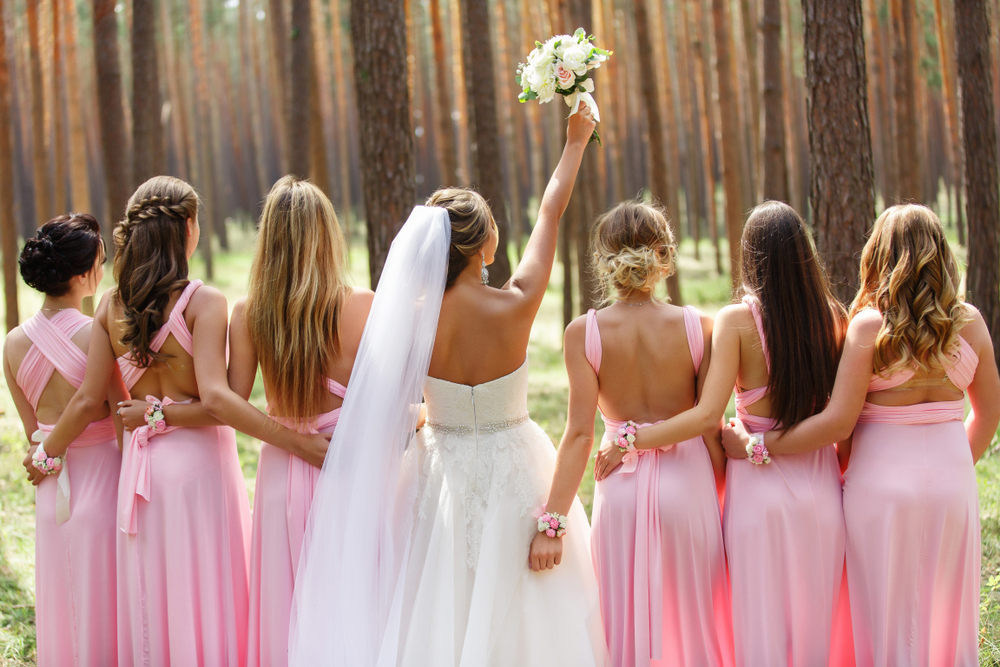 Multiway dresses can be worn in a variety of ways to fit and flatter all figures and body types, which makes them the perfect choice as bridesmaid dresses. Opting for mismatched multiway dresses gives your maids the flexibility to showcase their personality and individuality while you retain some control on colour and fabric for a cohesive bridal party aesthetic.
Let Your Maids Loose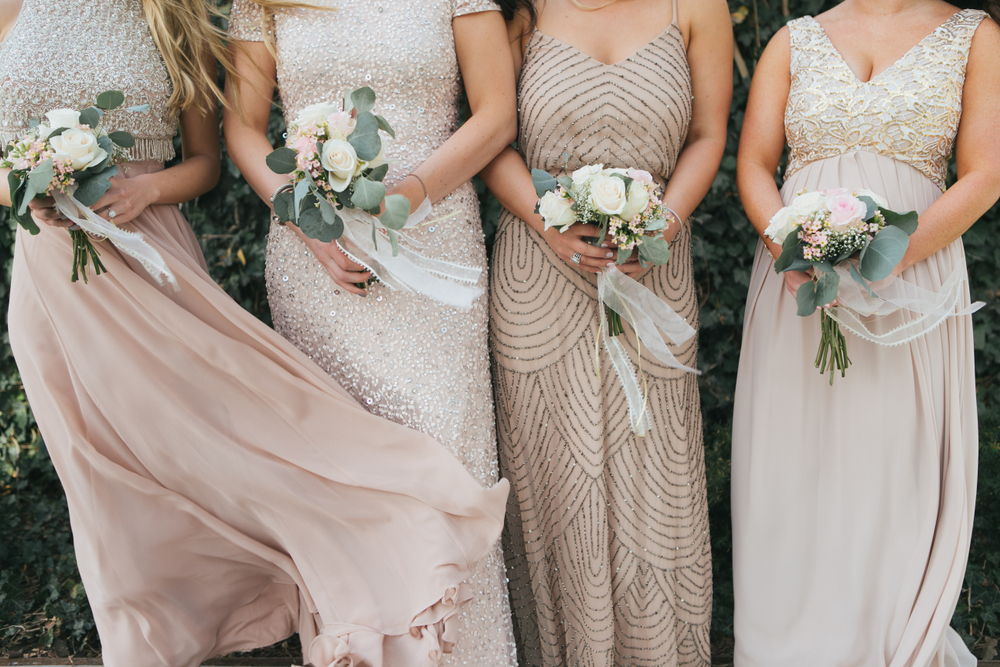 Our final way to wear mismatched bridesmaid dresses is to let your maids choose any kind of dress or outfit they want with no rules, restrictions or guidelines. Instead, leave the choice totally down to them. We're not going to lie, this is a brave choice and you really must trust your maids and their fashion choices. However, one of the greatest benefits of this way to wear mismatched bridesmaid dresses is that you can be 100% sure your maids are comfortable and happy with their choices.
Why Choose Mismatched Bridesmaid Dresses?
Mismatched bridesmaid style has become popular recently for a number of reasons. The biggest benefit to shaking up your bridesmaid style is that you can tailor each dress to individual styles and shapes. Giving your maids the freedom to choose their bridesmaid dresses means they will be able to find one that suits them and that they feel comfortable in.
Another big benefit for taking the mismatched bridesmaid dress route is budget and cost. If you are expecting your bridesmaids to pay for their own dresses you should be mindful of their budgets. By letting them choose their own you effectively remove any pressure they may feel around buying a dress that's outside their budget.
Finally, we love the aesthetic of mismatched dresses. Whether you choose to let your bridesmaids go wild and choose their own style and colour, or give them specific guidelines, subtle differences or funky clashes will bring an extra level of interest to your big day.
Shop Mismatched Bridesmaid Dresses With Lace & Favour
Here at Lace & Favour, we stock a wide range of bridesmaid dresses that are suitable for mismatched and co-ordinating styles alike. From our beautiful range of multiway bridesmaid dresses to bridesmaid gowns from iconic wedding designers, including Dessy, and dresses for flower girls and juniors. Whatever your theme or style of your bridesmaids, you'll find a look they'll love here at Lace & Favour.