How To Stay Warm At Your Outdoor Wedding
We love an outdoor wedding here at Lace & Favour HQ. On a beach, in the woods, in a country garden or out in a field, there's something so magical about tying the knot in the great outdoors surrounded by your family and friends.
That being said, saying 'I do' al fresco has its challenges. The biggest being the weather and keeping your guests (and yourself!) warm. No matter where you are in the world, you just can't guarantee it will stay warm but this shouldn't stop you from planning an outdoor wedding. To help you, we've put together our top tips for staying warm at an outdoor wedding, along with a few things to consider in the planning stages.
Keeping Warm At An Outdoor Wedding
There are a huge number of practical, creative and fun ways you can keep your outdoor wedding warm and cosy for guests. Here are our top tips and tricks…
Add A Cover Up To Your Bridal Style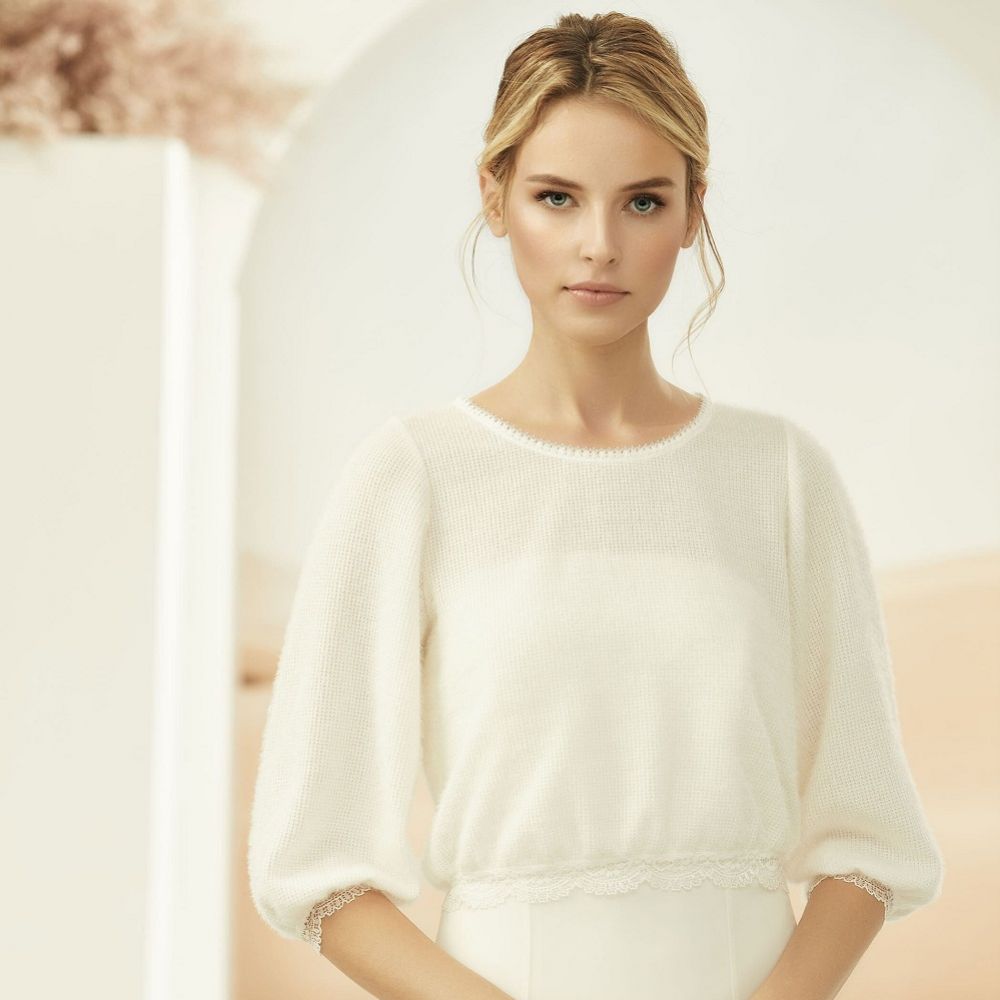 The last thing you want is to be shivering so much at the altar you can't say your vows! If you've got your heart set on an outdoor wedding, it's wise to add a cover up to your bridal style that coordinates with your wedding dress and accessories. It's totally up to you when and how you choose to wear a cover up, but having one to hand will make sure you can stay warm if temperatures plummet without spoiling your bridal aesthetic.
Cover ups come in a wide range of styles to help you achieve the big day look of your dreams. For example, brides inspired by vintage elegance might opt for a feather stole or shrug to bring elegant Hollywood vibes to their style. Alternatively, modern and contemporary brides might favour a more simplistic cover up in the form of a sophisticated bridal cardigan or wrap.
Don't forget your bridesmaids too! If it's important to you that your maids are colour and style coordinated throughout the big day, choose a cover up that compliments their bridesmaid dresses. Cover ups also make a great prop for wedding photographs for brides and bridesmaids alike!
Offer Blankets For Guests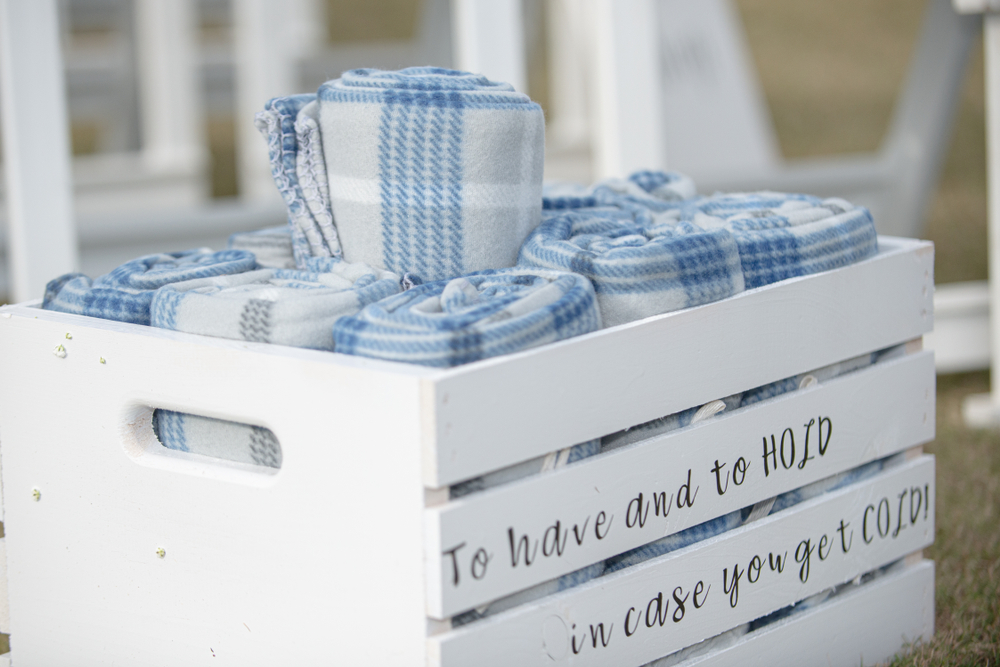 Offering blankets to guests is a really sweet way to keep them warm throughout your ceremony and into the evening. For example, you could put out baskets filled with rolled up blankets in a common area with a little note encouraging guests to help themselves. Alternatively, you could offer shrugs or wraps to guests in lieu of wedding favours for a practical and warming gift they'll treasure and use for many years to come.
Organise A Sheltered Space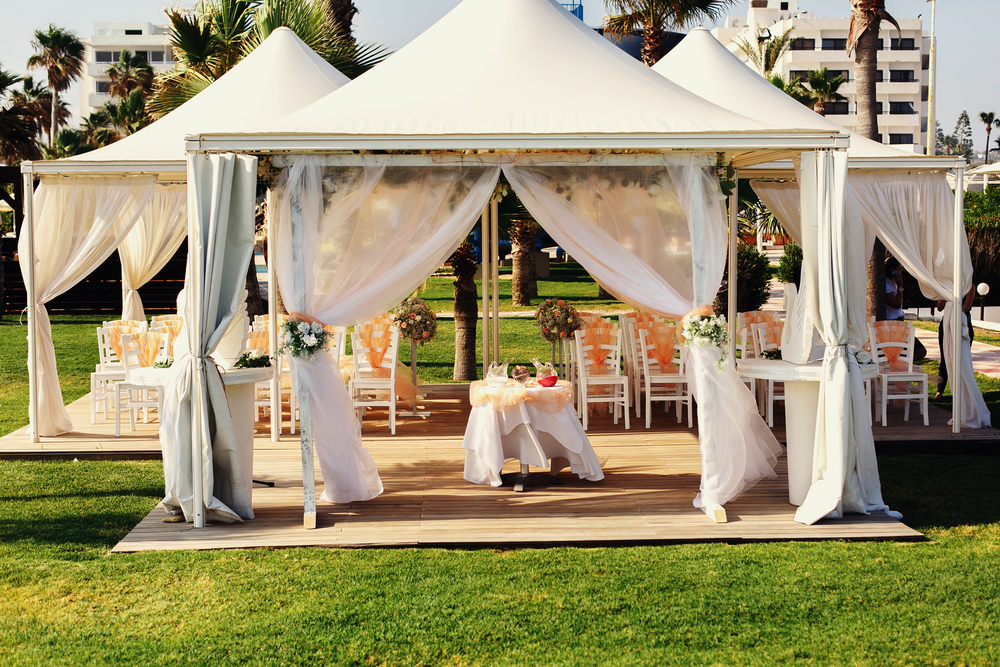 This probably goes without saying, but we'll say it anyway. If you're holding both your ceremony and reception outdoors, make sure you offer a sheltered space in case the weather turns. This could be a tent, marquee, gazebo, awning, pergola…pretty much anything that will provide some kind of shelter in case of heavy winds and rain.
If you can, we'd also recommend choosing a sheltered space with drop-down walls for extra protection against the elements!
Make Fire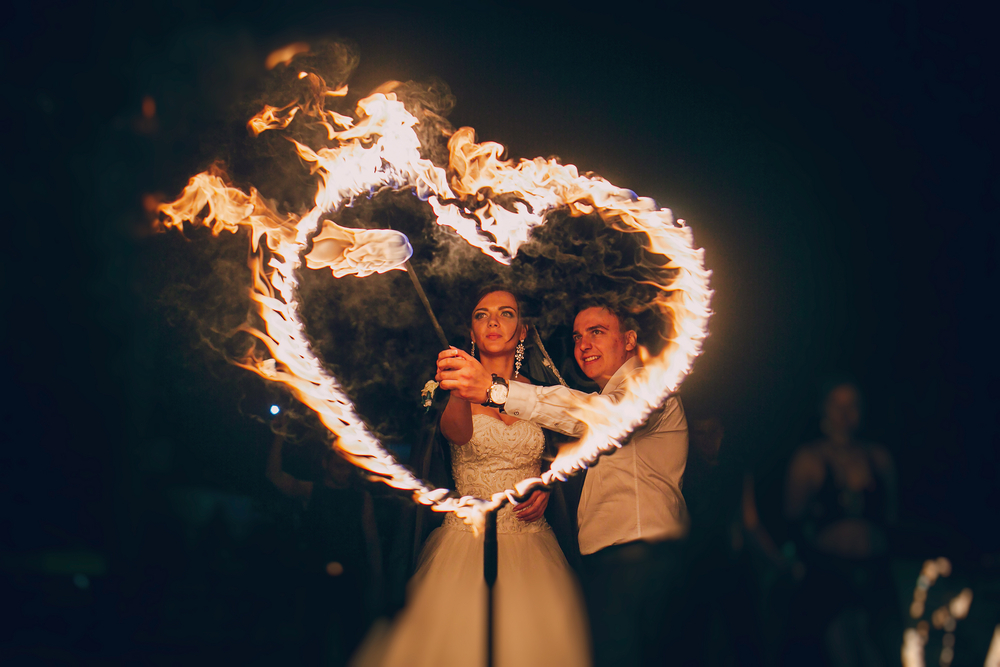 Okay, we're not suggesting a full on bonfire at your outdoor wedding, but the addition of heat will (of course) keep you and your guests warm. Candles, fire pits, and outdoor heaters can all be used to great effect. We think there's nothing more romantic than a roaring fire (as long as it is safe and in control), so if you can incorporate this into your outdoor wedding you're on to a winner.
If it is not safe to have a fire at your ceremony or reception, consider outdoor heaters. These very simple but effective additions can be utilised as and when guests need them for a blast of heat and can be easily moved around if needs be.
Dance The Night Away
Finally, one of the best ways to stay warm at an outdoor wedding is to have a fantastic time with lots of dancing! When planning your wedding, try to avoid any long stretches where guests will be sitting around not doing anything. Instead, make sure there's always something going on and get the party started early so everyone is having such a great time they don't even notice that it is cold!
Looking for more wedding tips and inspiration? Check out the Lace & Favour blog!