Our Guide To Accessorising Your Vintage Inspired Wedding
If you miss the good old days and admire the style of the golden era then why not go for a vintage look on your wedding day. The vintage style offers a timeless and classic bridal look which will create stunning pictures to look back on. And there is no right way to do vintage and there are so many vintage styles to take inspiration from. If you love the free-spirited 70s then treat your bridal party with gorgeous flower crowns for your big day! This would be the perfect addition to your wedding look if you are planning to wed in an outdoor wedding venue surrounded by nature! Or embrace some old 50s glam and accessorise your bridal look with stunning crystals and pearls! We also love Hollywood glamour inspired Art Deco pieces to get bridal looks red carpet ready! No matter the vintage style you are head over heels for, complete your vintage look with beautiful accessories. These items will be romantic mementos of your big day to show off for many years to come! So, let us guide you through our favourite ways to accessorise a vintage do!
Polka Dot Prowess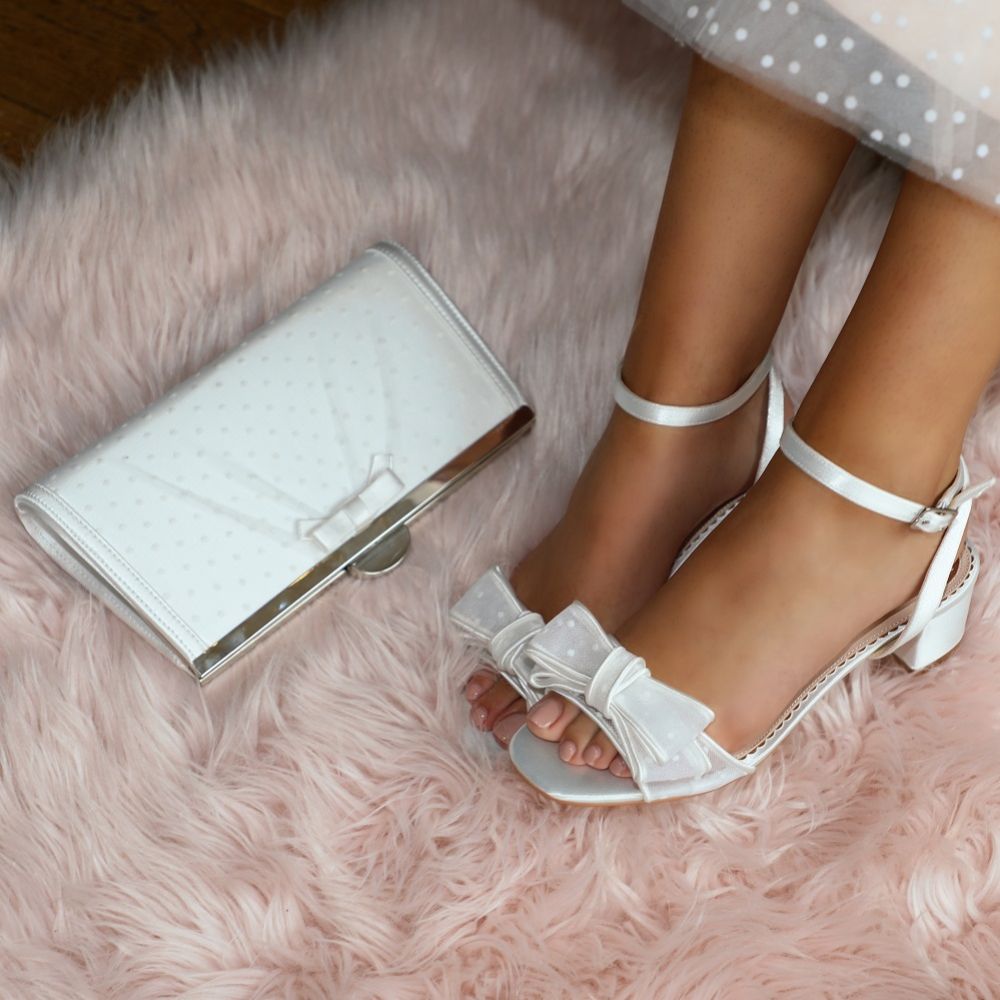 If your favourite part of 50s style is all the polka dots then why not include this in your bridal look! From polka dot veils to shoes, you can find your perfect polka dot accessory to complete your 50s inspired look. Or fall in love with this beautiful polka dot clutch bag which features a gorgeous delicate satin bow. The unique vintage trapeze shape is shrouded in an elegant polka dot tulle material for a luxurious look. The silver fastenings will perfectly complement an all silver jewellery bridal style. This clutch bag can be your perfect polka dot finishing touch or style it as a contrast to a traditional bridal look. Or simply style this bag for your evening do! There is no doubt this bag will come in handy for many years to come!
Vintage Veil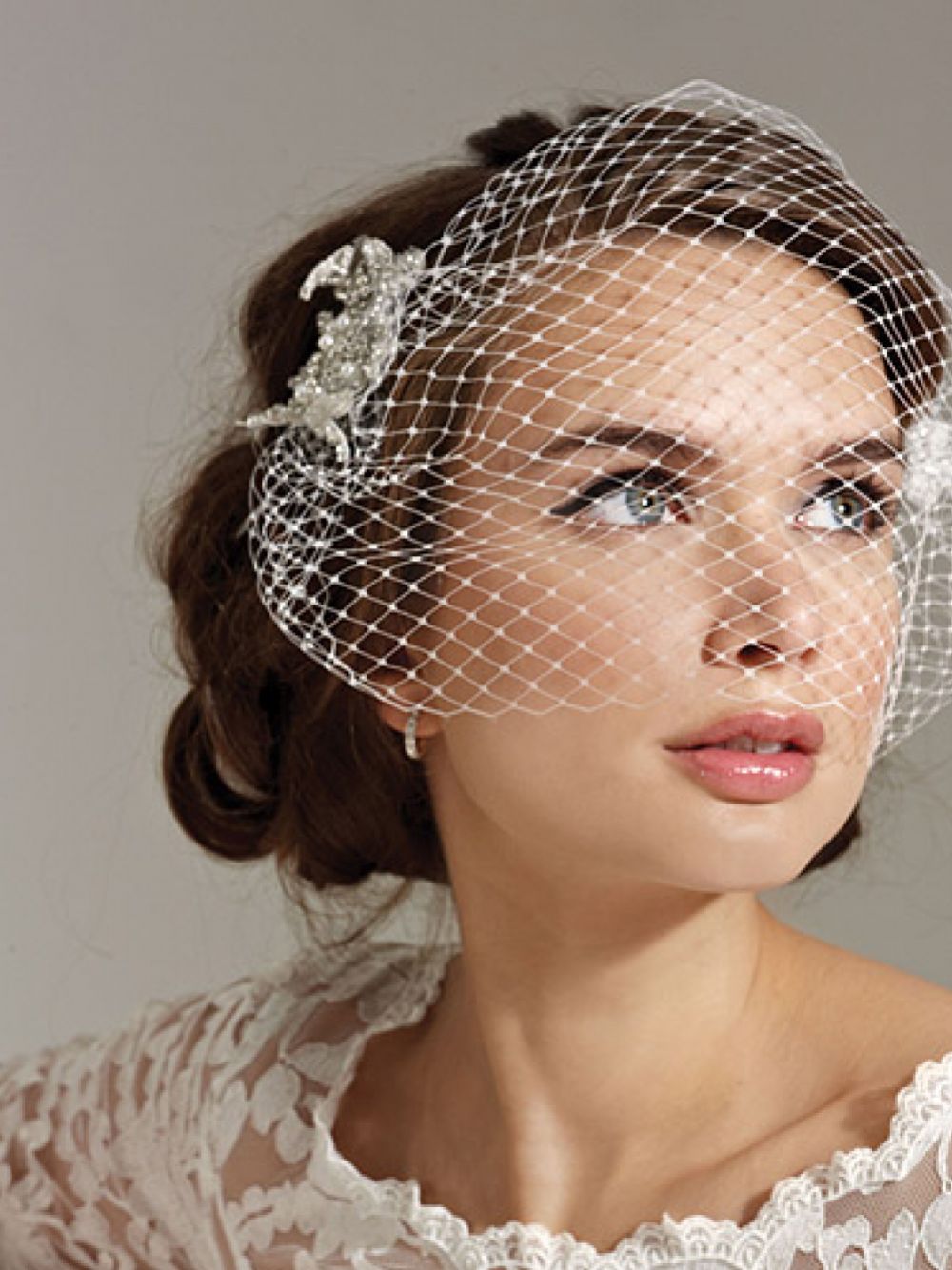 Create a signature 50s bridal style by opting for a birdcage veil on your special day. This timeless veil style immediately takes your look back to the 50s glam rock era. This is why we love this stunning birdcage veil which is crafted from luxurious tulle and features beaded lace motifs for a delicate and elegant finish. This veil could be the finishing touch to your vintage-inspired look or simply style with a modern bridal look for a vintage twist! The beauty of a vintage-inspired look is that there is no wrong way to do it!

Bridgerton Bride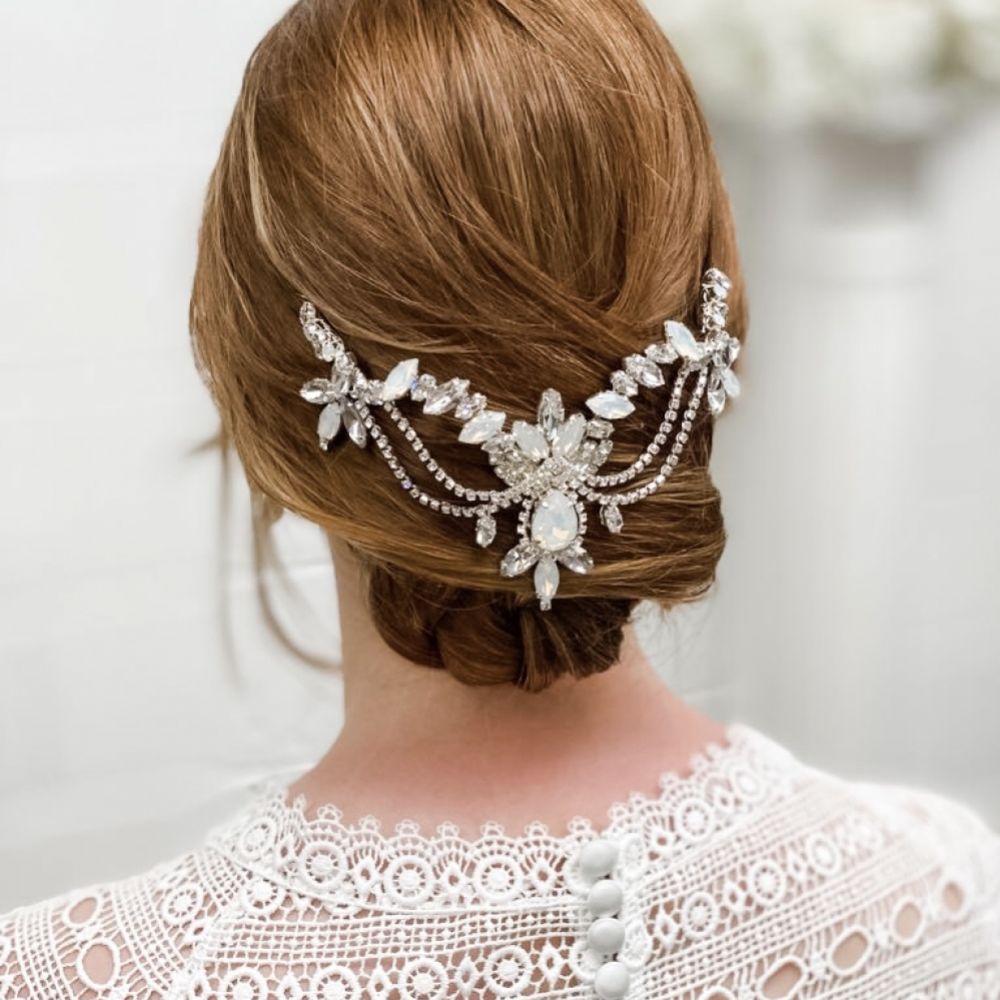 If you are like us and are in love with the Bridgerton style then we recommend accessorising your bridal look with a gorgeous statement headpiece. Much like this statement crystal wedding headpiece which is the definition of old beauty! This timeless piece is embellished with stunning opal marquise crystals for a sensationally sparkly look! The design is completely symmetrical and features drapes of shimmering diamante which will come to life on the dancefloor! Create the perfectly elegant Bridgerton look by styling this statement headpiece in a gorgeous updo.
Art Deco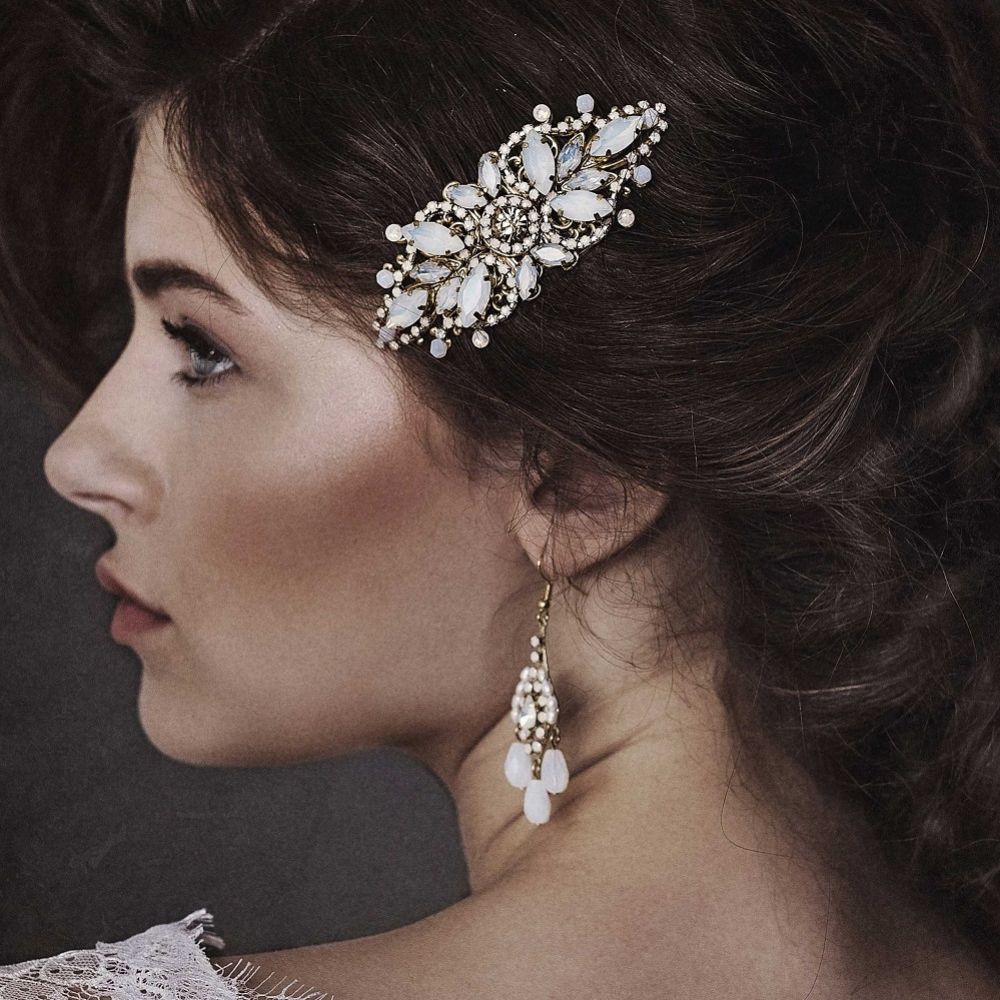 We are in love with Art Deco-inspired jewellery and one of our favourite pieces are chandelier earrings. These glamorous earrings have been dated back to Ancient Egypt where they symbolised wealth and status more than 7000 years ago! The earrings truly never go out of style so what better style to incorporate into your bridal style. That is why we love these gorgeous vintage chandelier earrings which are embellished with stunning opal crystals to catch everyone's eye! For a true Art Deco inspired look, style these beautiful earrings with a classic updo, plus this will show off your sensational earrings!
Great Gatsby Glamour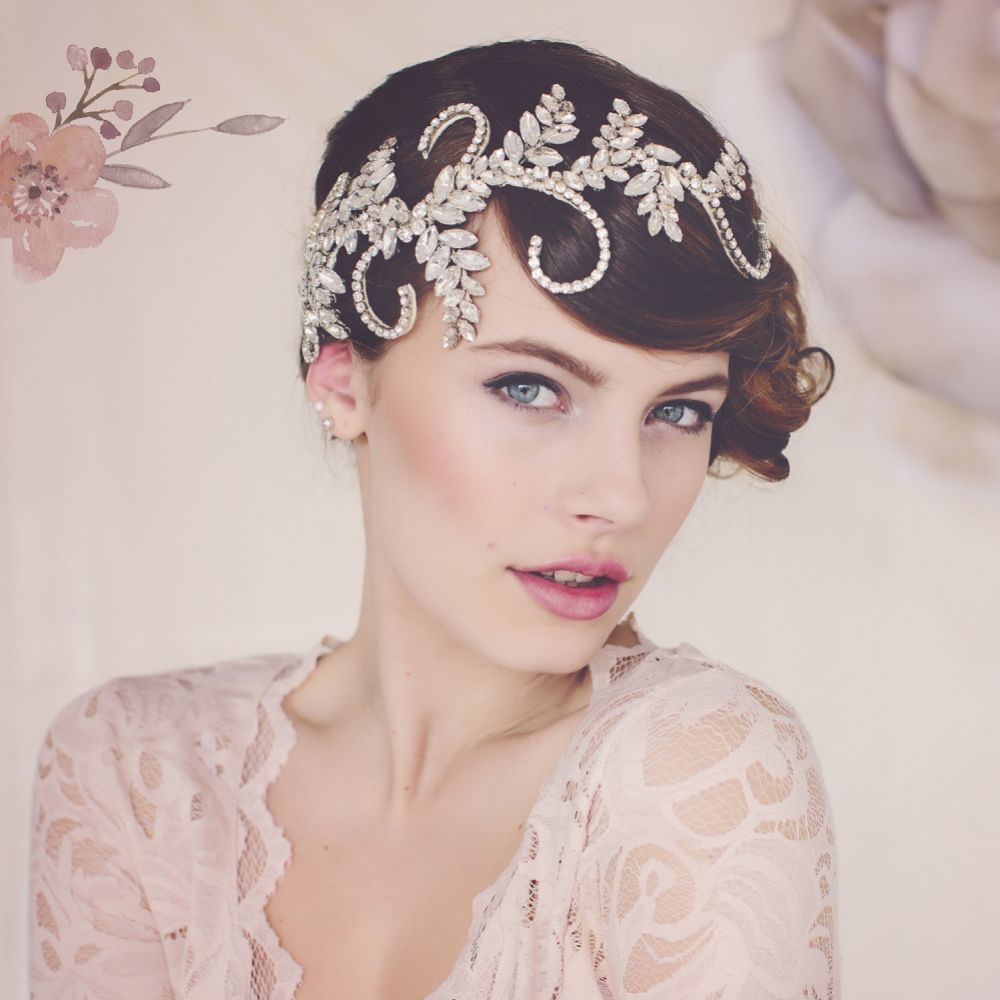 If you are taking inspiration from the roaring 20s then Greats Gatsby offers a masterclass in 20s style! This old Hollywood glamour will take your bridal look to another level of elegance and will have you feeling like a Hollywood star! And if it is glamour you after then this gorgeous vintage crystal bridal headpiece will not let you down. The beautiful curling vines of sparkling crystals frame the face gorgeously. The sparkling crystals will catch the sun no matter the season so you will be sure to dazzle your loved ones on your wedding day! This stunning headpiece can be crafted in silver or gold to match your jewellery colour scheme!
Old Money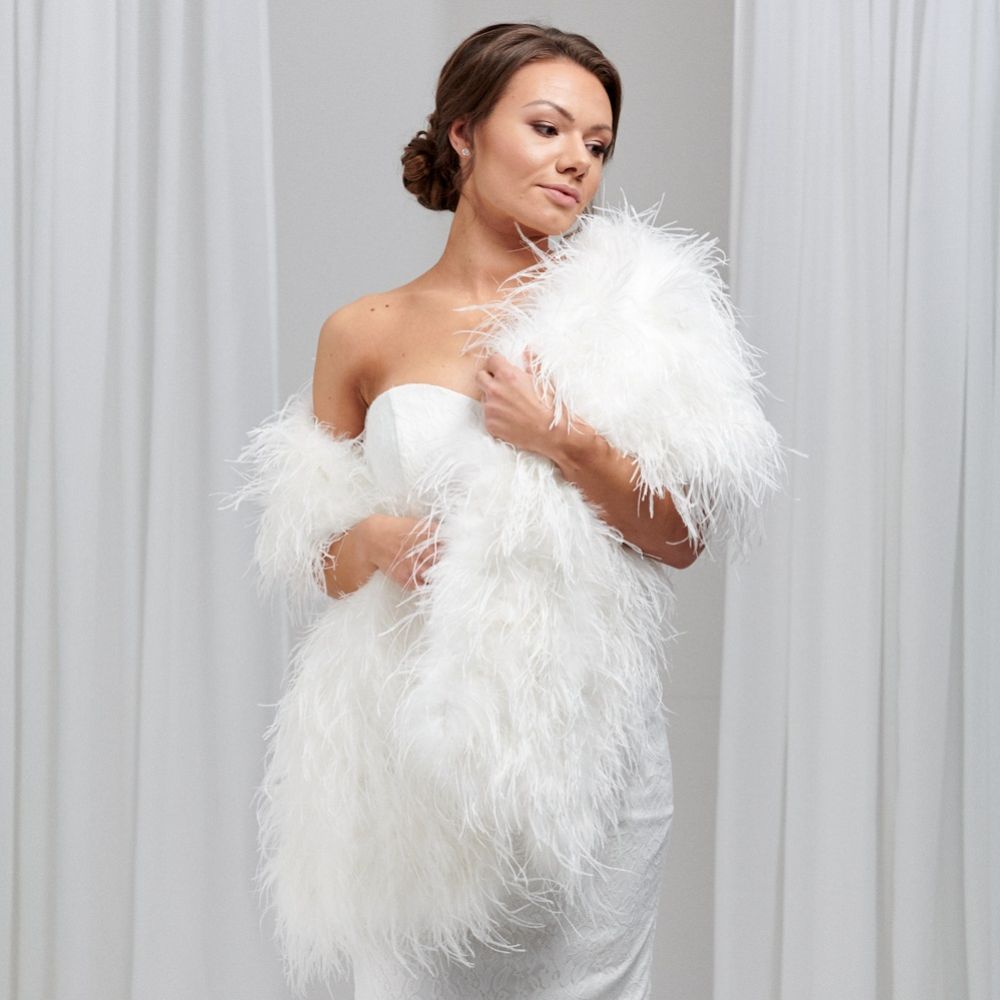 Speaking of Great Gatsby hosting glamorous parties full of illustrious people and magnificent outfits which ooze with old money elegance. Embrace this stunning style by keeping warm in this gorgeous ivory long ostrich feather bridal stole! This beautiful stole will not only keep you cosy but will take your look to another level of elegance! The stole also features a luxuriously soft satin lining for divine comfort! This will have you feeling and looking like a star of the 20s era. What better day to be the star of the show than your wedding day! This gorgeous piece will also steal the show in any future special occasions!
Back To Basics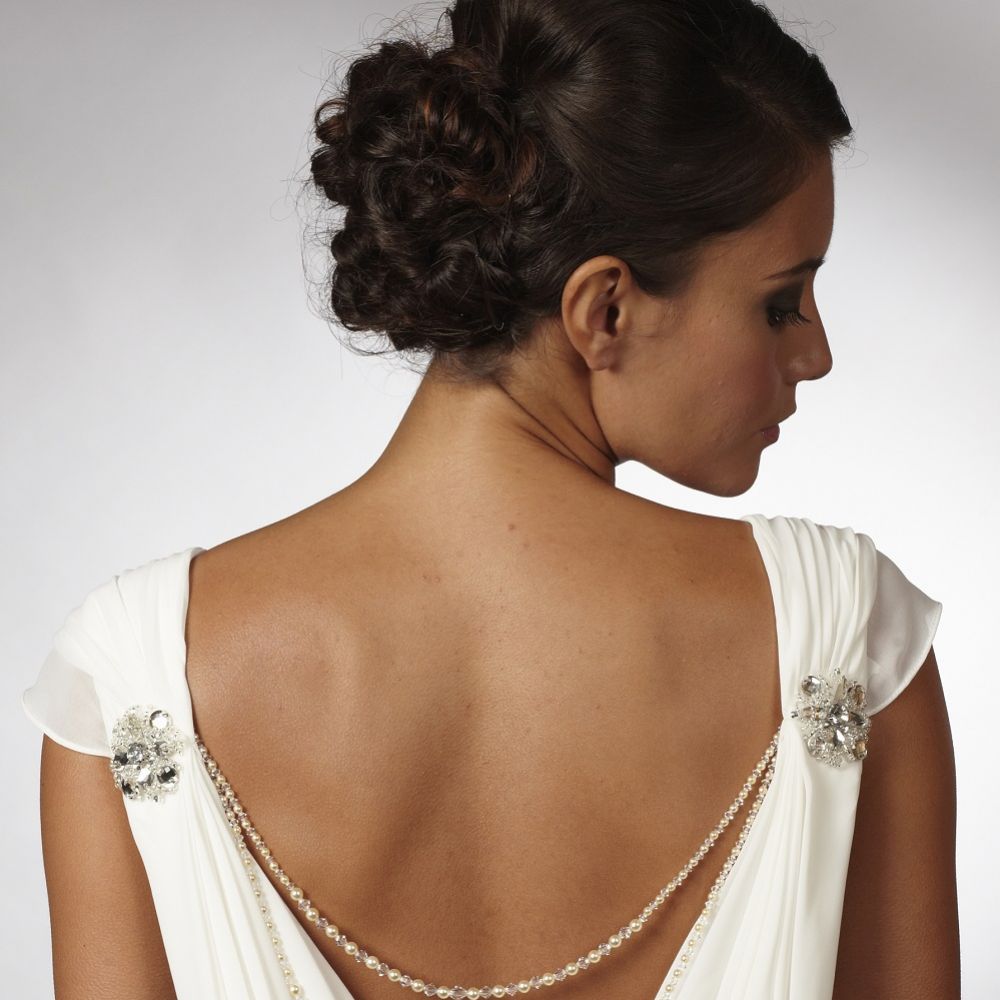 An often overlooked vintage accessory is back jewellery. A gorgeous piece that brings a whole look together. This is also the perfect jewellery for when you are walking up the aisle and have opted for an open back dress! We love this stunning pearl and crystal back drape jewellery which is gorgeously constructed from two strands of dazzling gems. The perfect way to add a bit more sparkle to your bridal look and create stunning images while you are walking down the aisle to cherish forever! Embrace this 20s piece of jewellery for a stunning vintage-inspired look!
Flower Power
One of the most recognisable images from the 70s is flower power. So if you are planning a 70s inspired do then it would be lost without something floral! And why not go all out and finish your bridal with a gorgeous flower crown! If you are like us and also love the boho vibes from the 70s style then you will love this bohemian bridal flower crown. This stunning piece is adorned with blush and ivory flowers on a silk wrapped vine. The gorgeous vine is decorated with hand-painted pale green leaves and ivory freshwater pearls for an intricate look. This beautiful crown would be at home in an outdoor wedding venue amidst the flowers and trees!
Have A Belter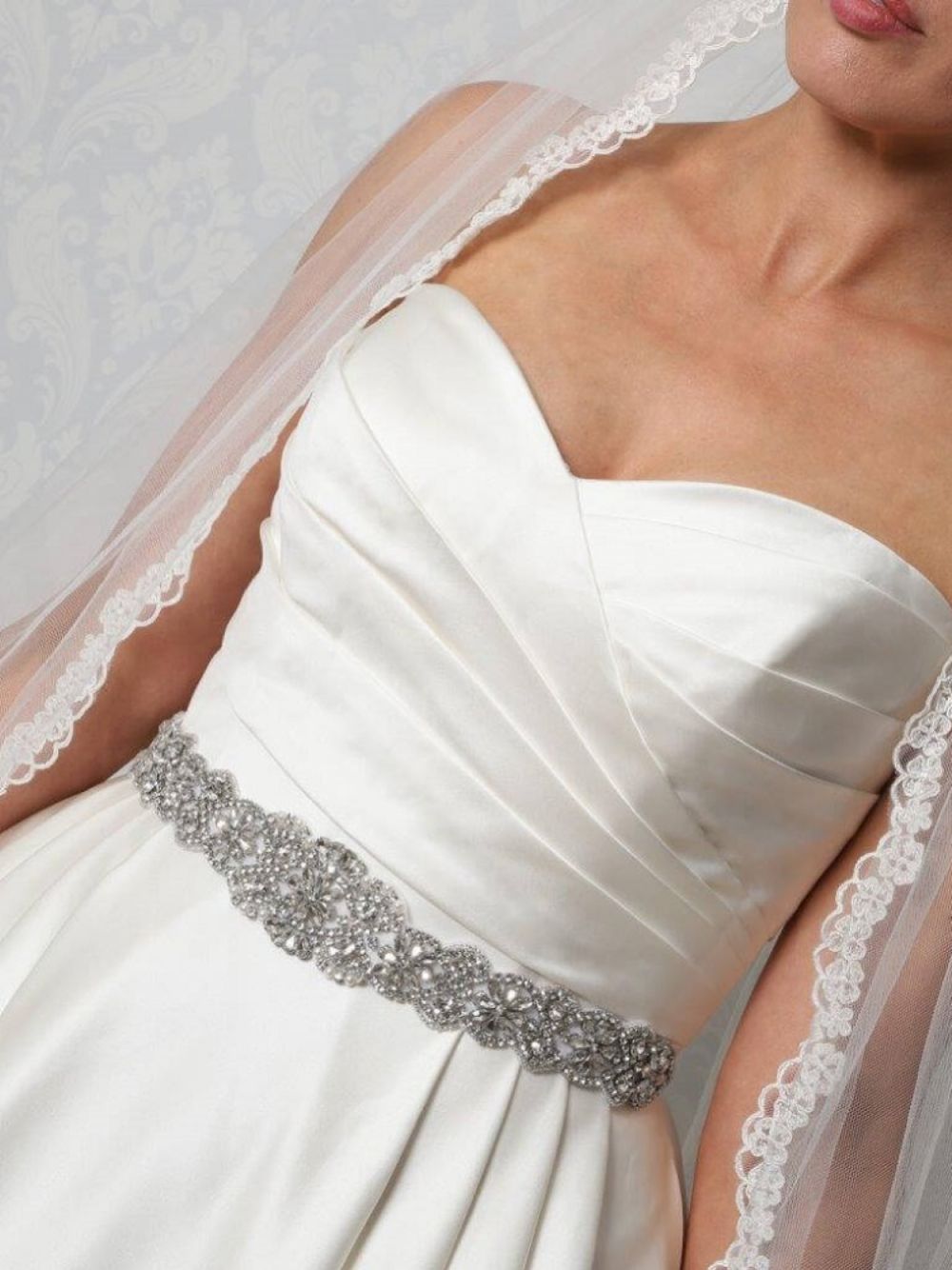 A vintage accessory that will always have a place in our hearts is a dress belt. This gorgeous addition to your bridal style will create a beautiful silhouette and complete your vintage-inspired look! We love this glamorous vintage-inspired crystal and beaded dress belt which is adorned with hundreds of delicate silver seed beads, dainty ivory pearls and glistening rhinestones for an eye-catching finish! If you have always been obsessed with vintage glamour and sparkle then it does not get much better than this gorgeous piece! This stunning belt would also be the perfect addition to your bridesmaid's vintage-inspired look!
Vintage Finale
We hope you feel suitably inspired by our vintage-inspired accessories guide. Whether you are obsessed with 20s bridal fashion or in love with the 70s free-spirited approach to bridal style, embrace the vintage look! You can either style a completely vintage-inspired look or simply add a vintage twist to your modern bridal look. No matter what vintage-inspired look you opt for, there is so much incredibly vintage bridal inspiration at your disposal!
Shop For Your Perfect Vintage Inspired Accessories Here At Lace & Favour
Whether you have your eye on the 50s inspired birdcage veil or Art Deco-inspired chandelier earrings. You can shop your vintage-inspired bridal look here at Lace & Favour!